We'd never heard of Karijini before, but as soon as we started working our way up the WA coastline, locals started asking us; "are you going to Karijini?".
Karen who? I think to begin with, we smiled and nodded but didn't really know what or who they were talking about, thinking… 'yeah… we'll look into that'. Eventually we did, and quickly realised it was not to be missed.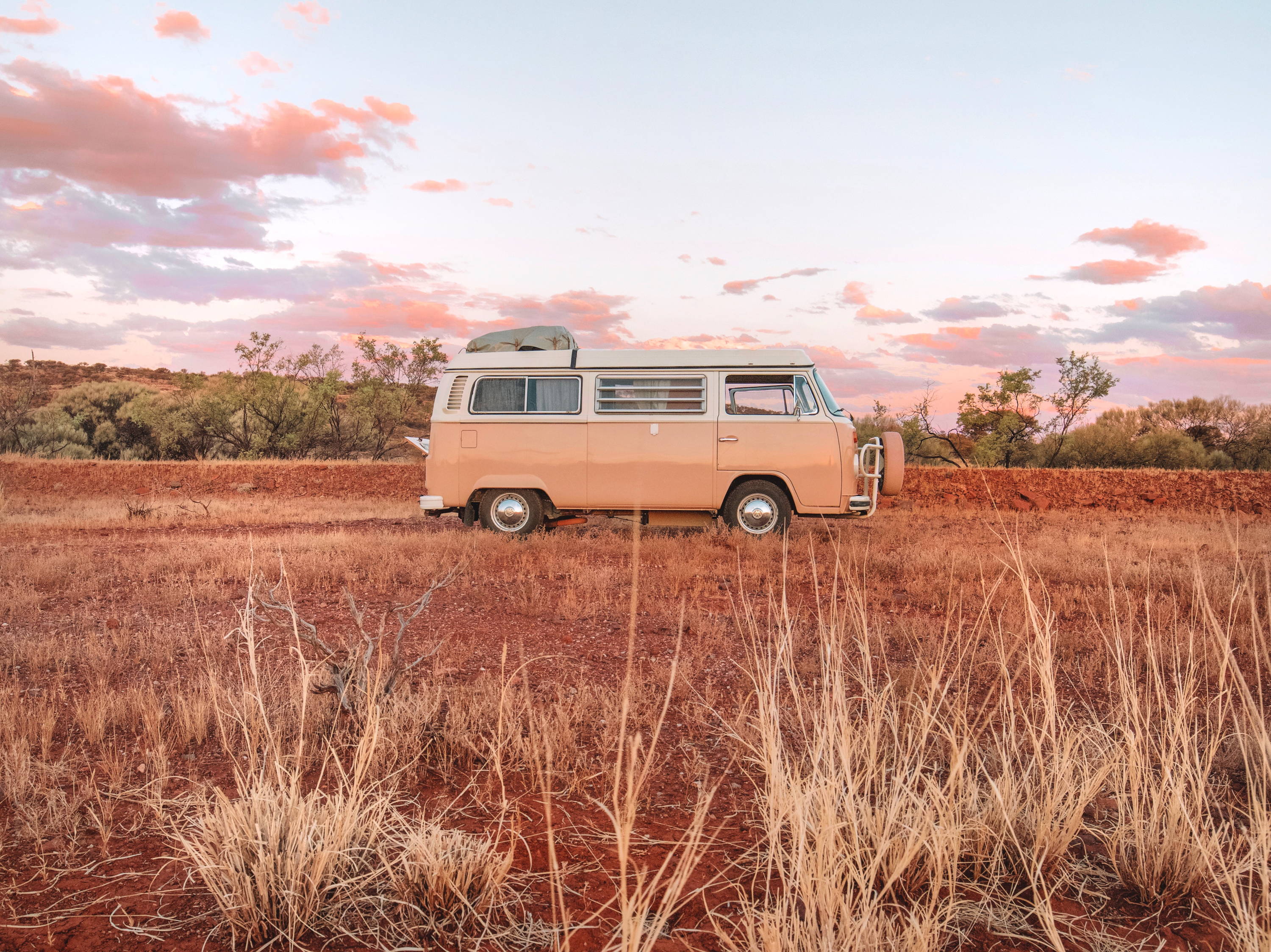 The journey from Exmouth to Karijini was arduous. A drive that was meant to take about six and a half hours took us eighteen as we slowly limped along in the sweltering heat, cruising at a top speed of 50km/h, and stopping every twenty minutes to let Scout cool off, while we continued to heat up.
We were driving through the most barren land we'd experienced yet, and there wasn't a spot of shade. The thing about driving a vintage car with no aircon is you really rely on speed to get as much air through the windows as possible. We had no speed, and we had no shade… we were hot and bothered, but we were determined to make it. The family we stayed with in the Perth hills were driving from Perth to meet us in Karijini, and we'd planned a week of camping and gorge exploring.
During that eighteen hour drive, the only time we overtook anyone was a lady on a bike. While I was looking at her thinking she was absolutely mad and wondering what would make anyone want to ride a pushbike through the Australian outback alone, Dom turns to me and says, "We should do that one day."
"What…?"
"Ride around Australia on a bike."
I'm pretty sure the look on my face looked like I needed medical assistance. Hats off to her, and the few others we've seen, but I think doing it in a Kombi van is slow enough for me.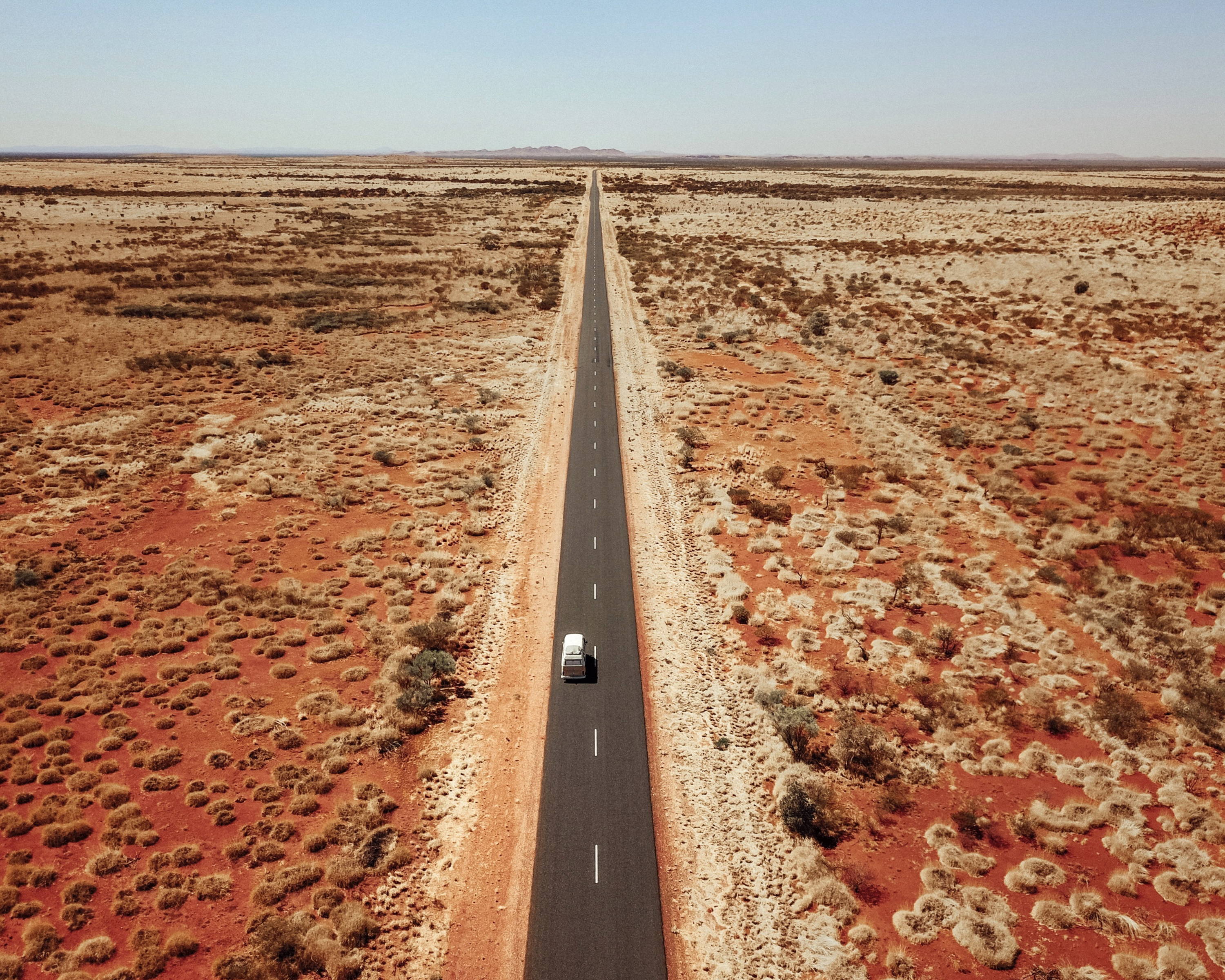 Eventually we made it to Tom Price, the iron ore mining town near Karijini, which despite being very small has a number of mechanics. We were hopeful that someone would be able to solve the riddle of Scout's overheating issues, and after visiting a couple of workshops we ended up at Ashburton Tyre and Automotive. I'm giving them a special mention because these guys were legends, very kind, happy to help, and I can wholeheartedly say they had no interest in ripping us off, which is a rarity. They had to order some bits and bobs for us, so we set off into Karijini National Park to meet the Antonelli family, planning to return in a week when they would be able to work on Scout.
If you ever head into Karijini, you need to enter fully stocked and with a full tank, as there are no shops, no supplies, no gas stations, and no phone reception. For any of these you have to do the hour drive back to Tom Price (which was more of a two hour drive for us).
We met Paul and Robyn, their fourteen year old son Dante, and his friend, and set up camp with them. They had a 4WD so we were able to leave Scout to chill out and rest up for the week while we adventured out in their car.
Oh the speed of it! Driving out to one gorge along the corrugated red dirt we passed a van chugging along slowly on the side of the road, and they all cracked up laughing as we tore past in their range rover, and I thought 'geeze, wait till they see how slow we travel!'.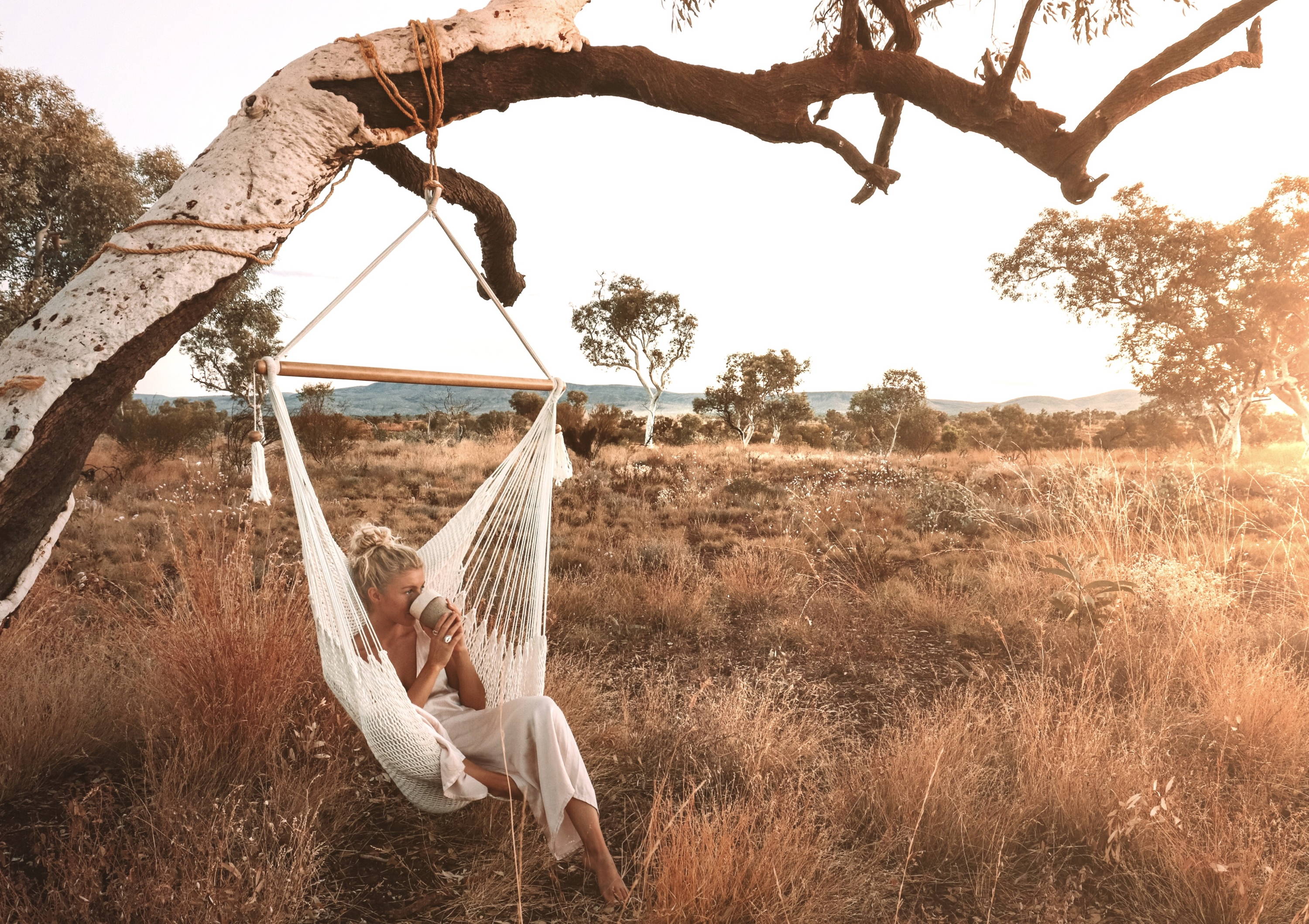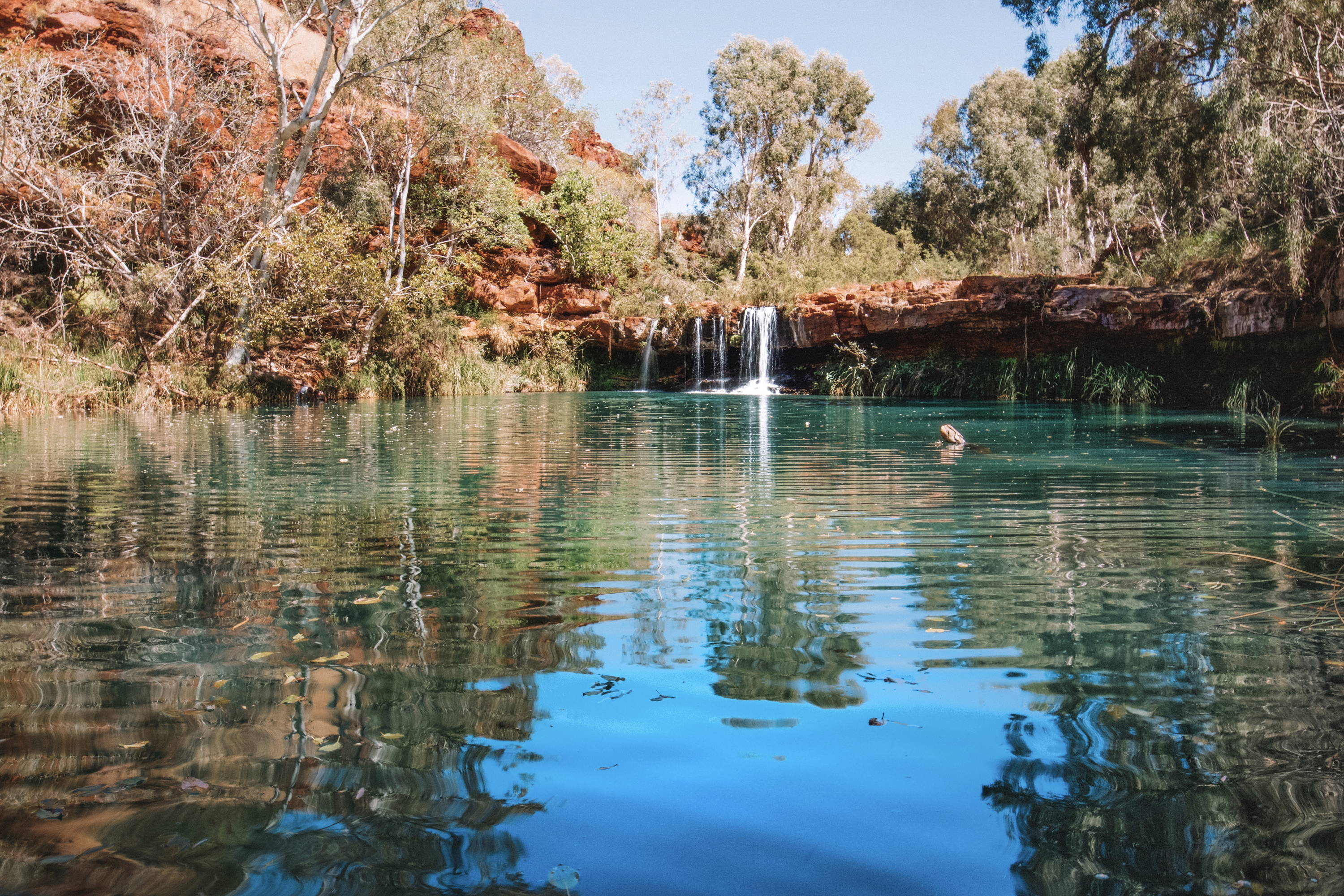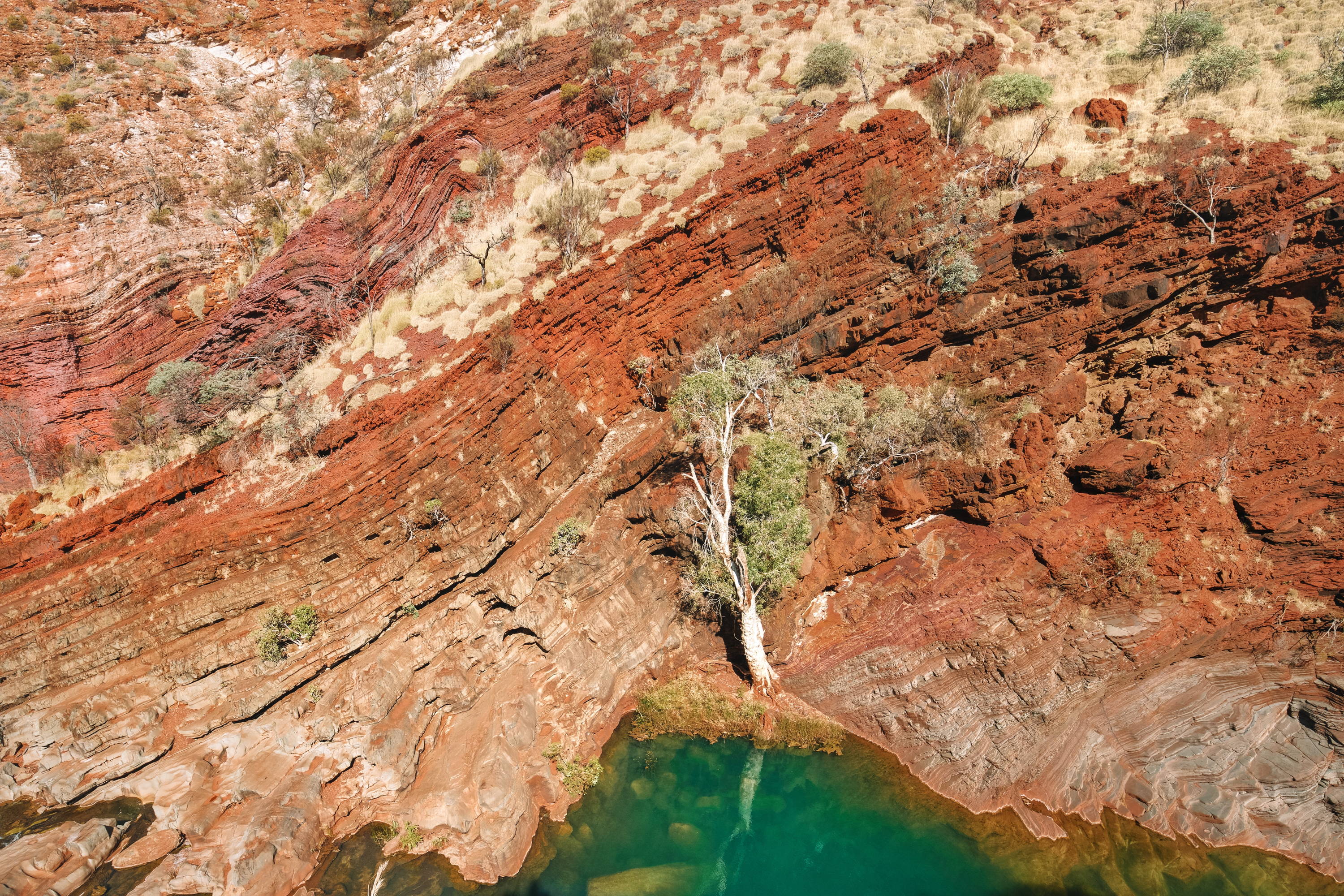 Karijini is WA's second largest national park, and is located in the heart of the Pilbara Outback region. How we'd never heard of it, I don't know. Surrounded by red arid desert are a series of huge, spectacular, interconnecting gorges. We spent the whole week visiting various gorges daily, swimming in every water hole, and walking many of the trails.
They are ancient chasms that have opened up where the water runs through the earth, and it really does feel like you're in the land before time. Exploring each gorge is like climbing down into an oasis, where the turquoise streams and spring-fed pools are a stark contrast to the rugged, harsh, blood-red hue of the earth surrounding them.
We were blown away yet again by what we have to experience and explore right here in Australia.
The complete lack of reception for the entire week (something we are very used to now) makes Karijini the perfect place to completely switch off and connect with the beautiful world around you.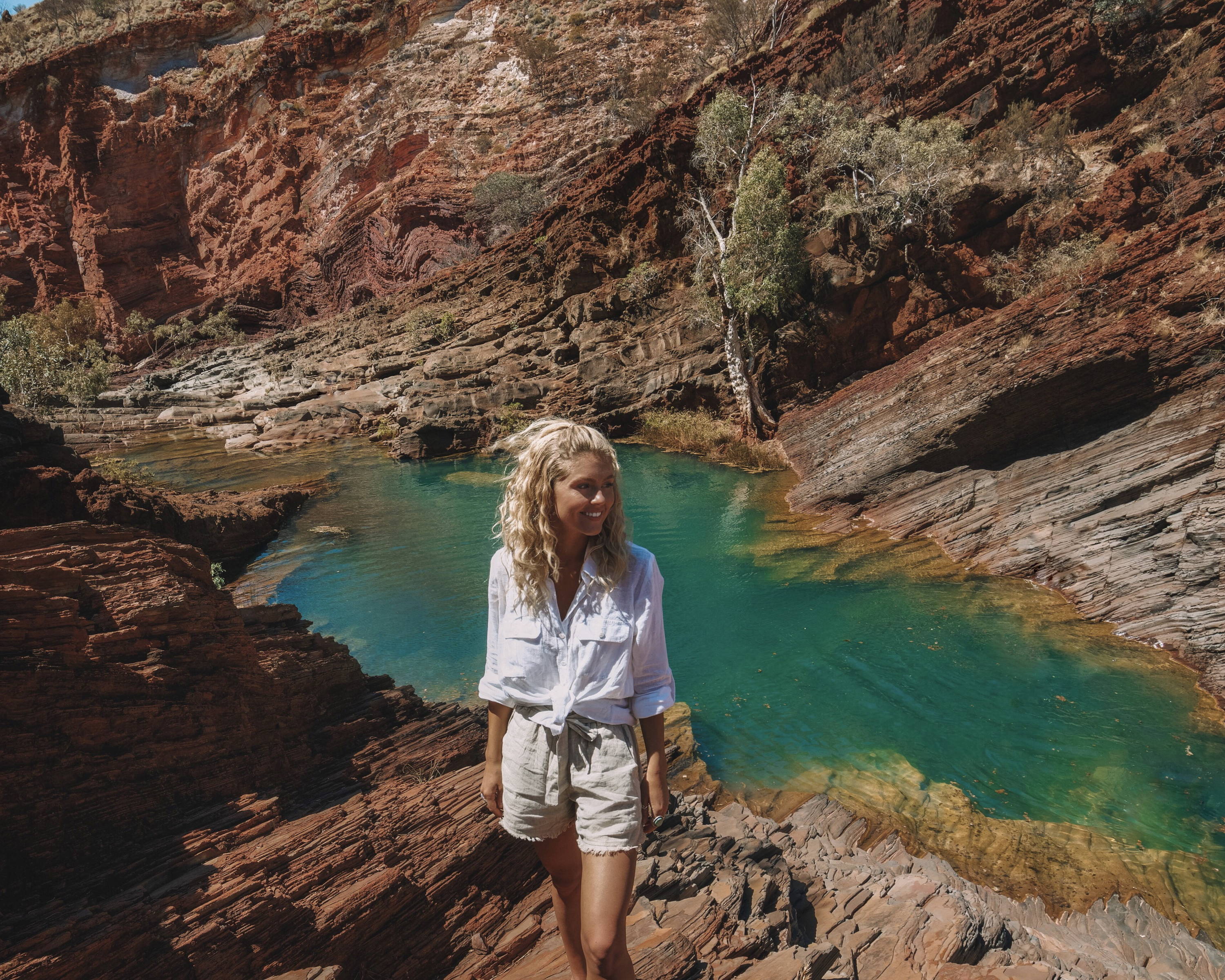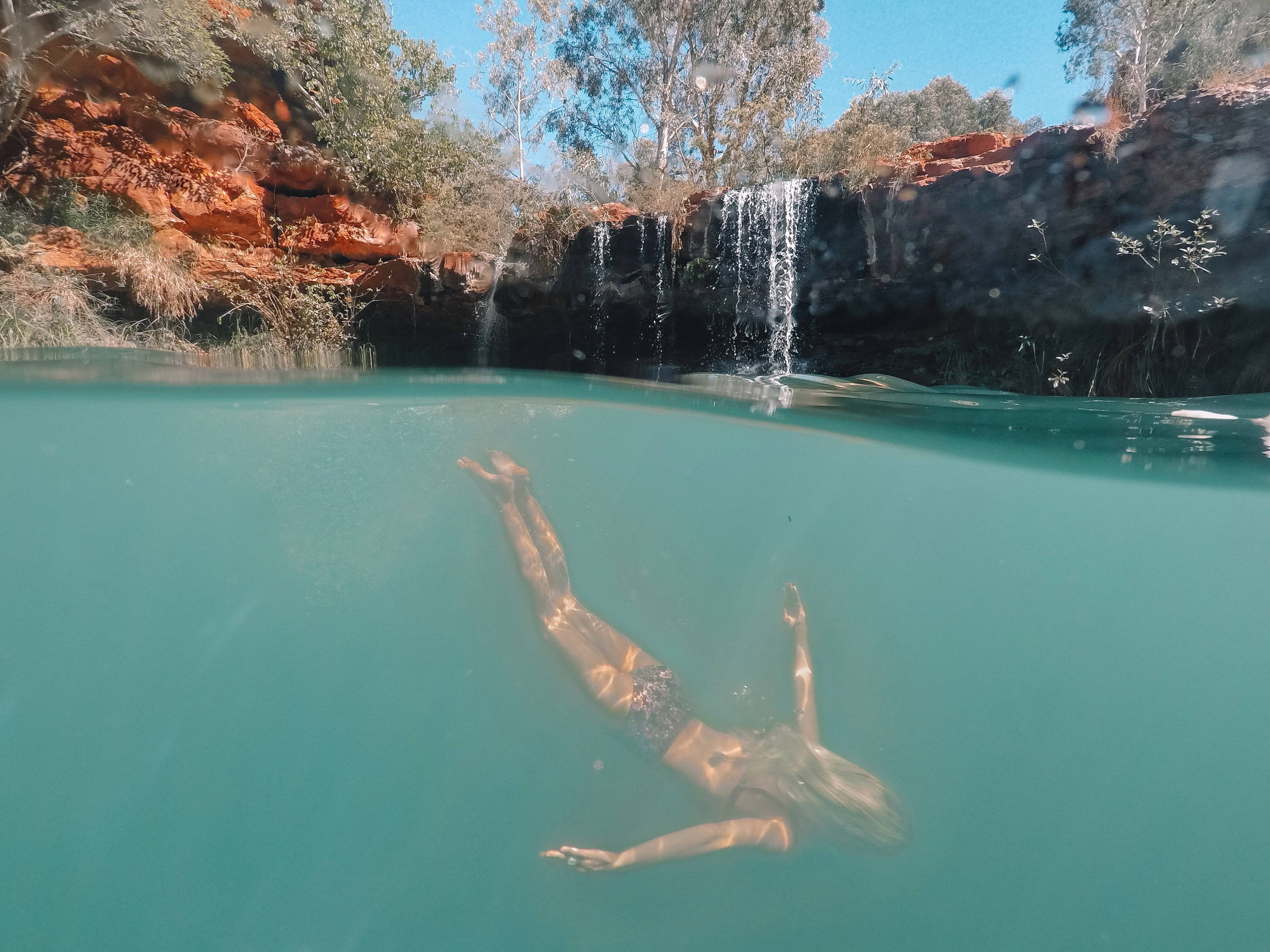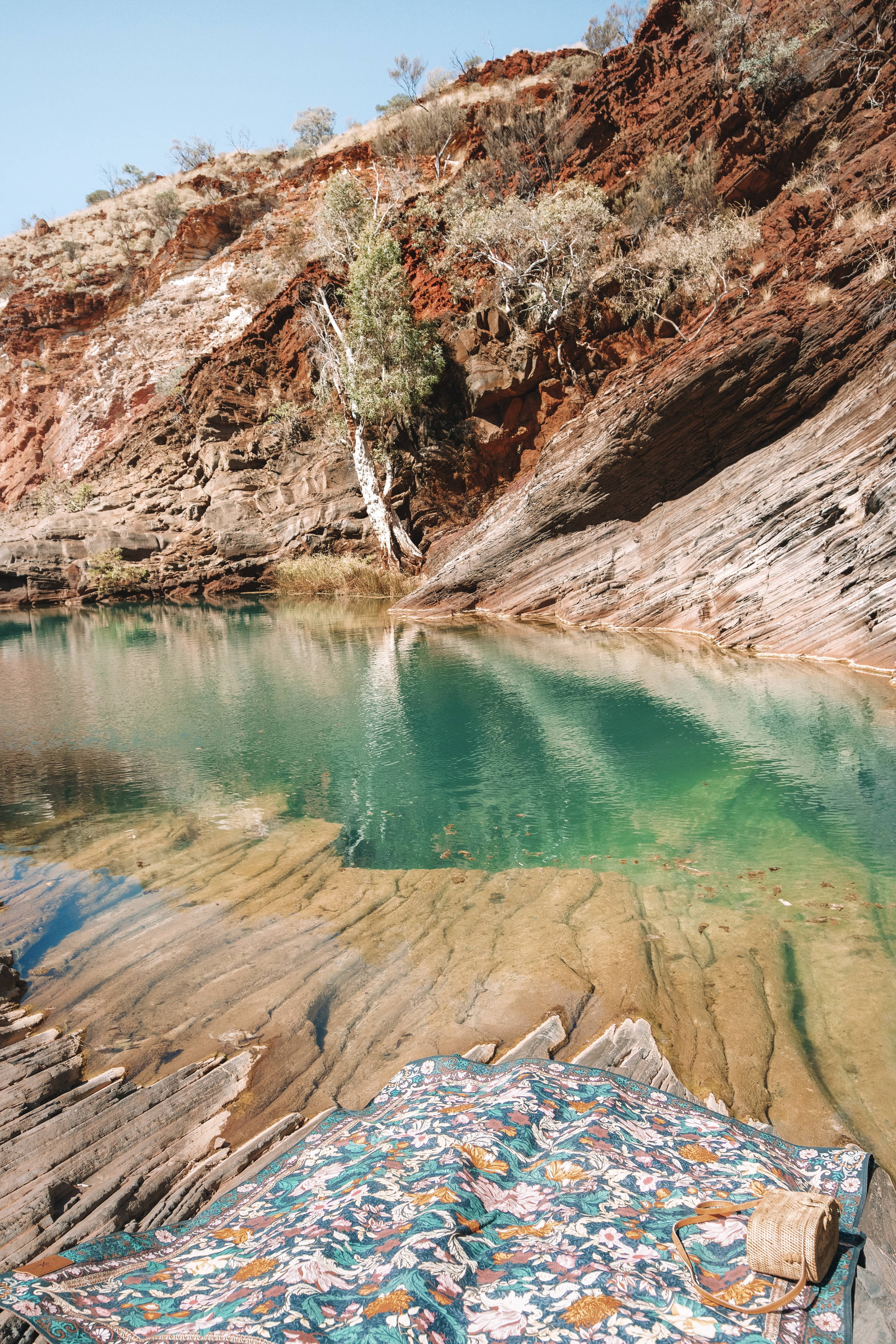 This is the part of Australia people are talking about when they say the red gets in everything, but you just have to embrace it.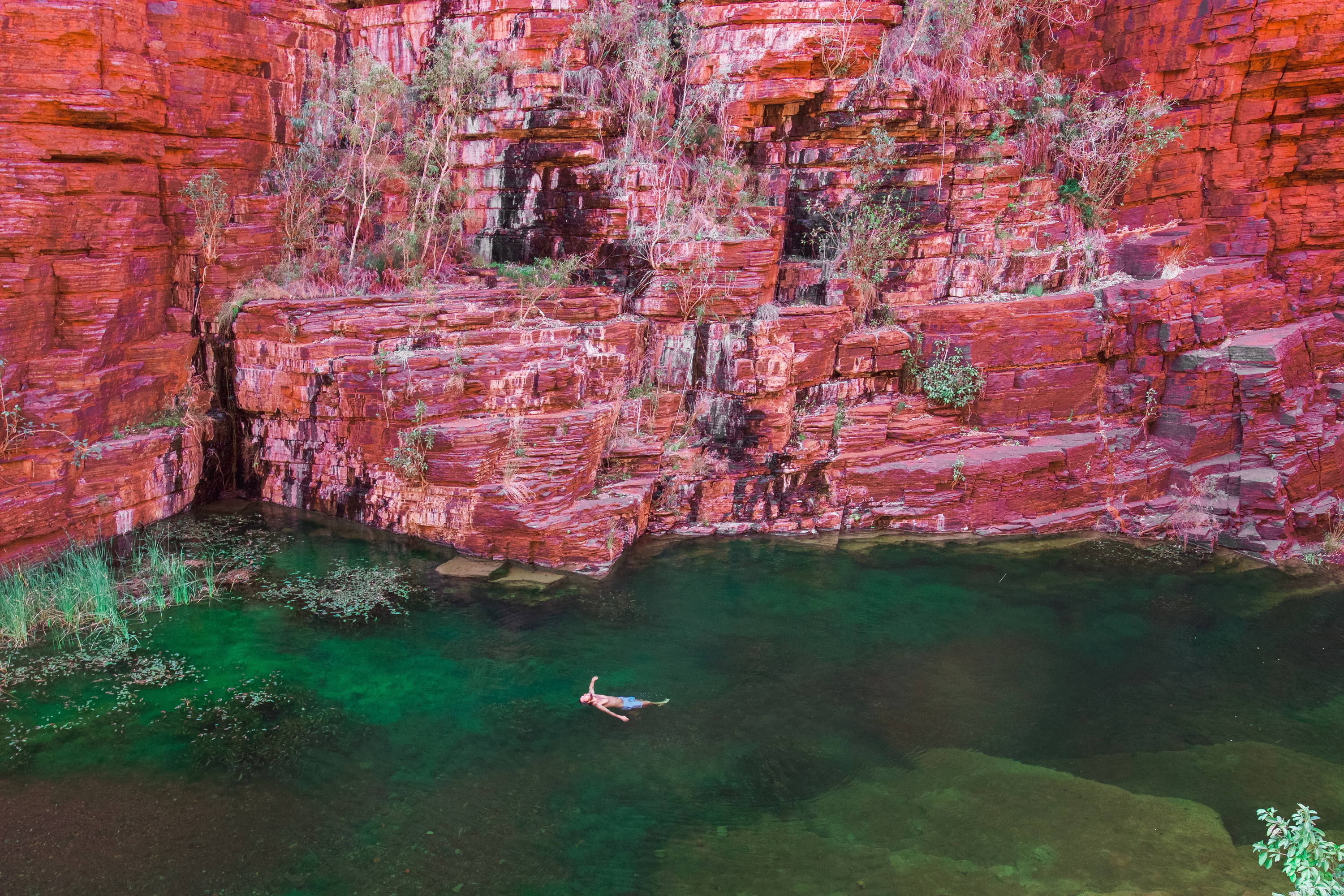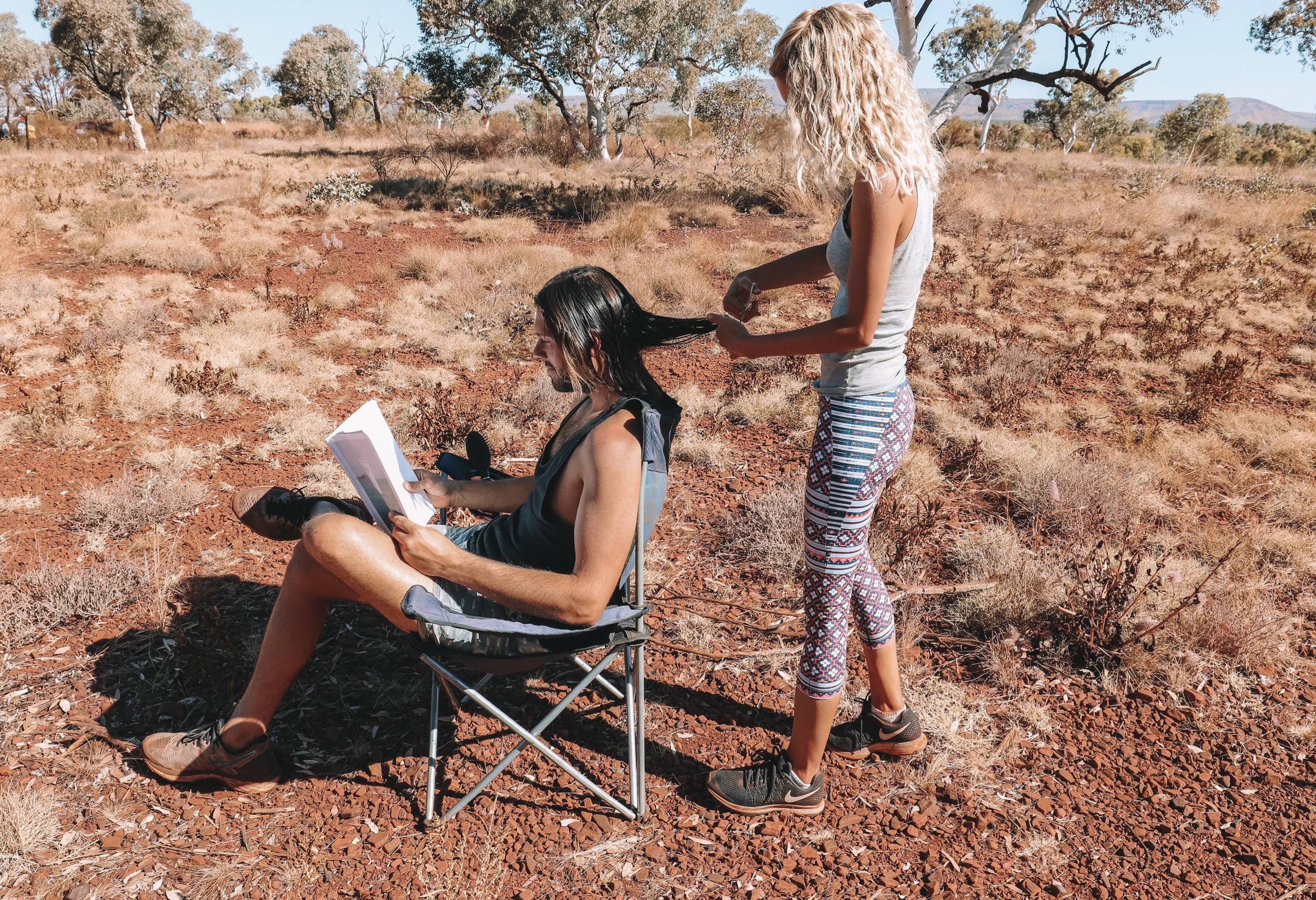 We love Paul and Robyn's company. As I've mentioned in previous blogs, upon breakdowns they've opened up their home in Perth to us and made us feel like family, and they have countless stories, words of wisdom, and such an incredible outlook on life to share.
We are truly grateful to have this beautiful family in our life.  
Every night we'd kick back at base camp and watch the sun go down with a bottle of wine or a couple of gin and tonics. It was a wonderful week, and Karijini was a huge highlight for us this year. It's unlike anything else and we were constantly standing, awe-stuck and amazed, wondering how we'd never heard of this incredible place.
It's hard to get to (it's a long way for anyone, but especially in an overheating kombi van), but blimey it's worth it.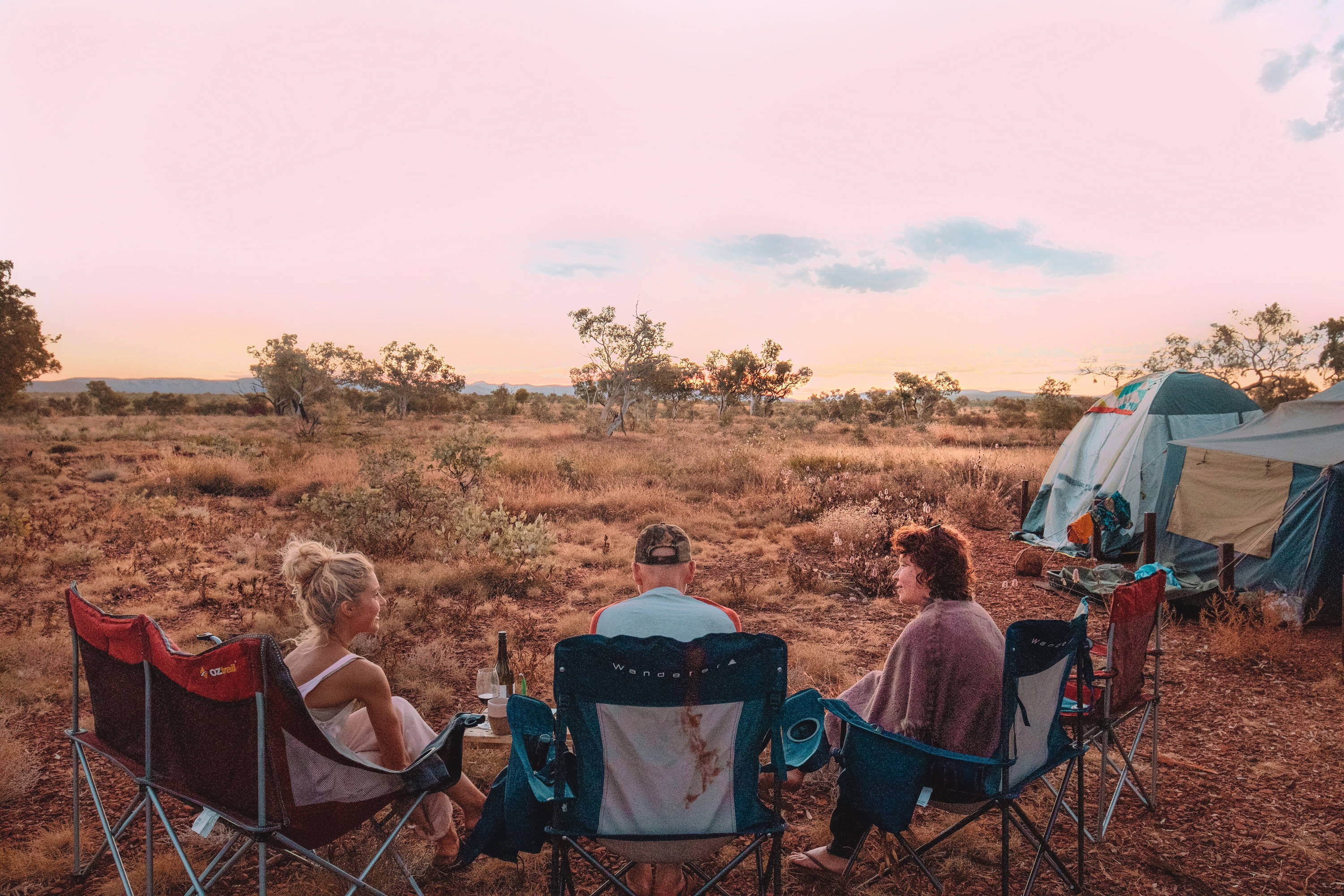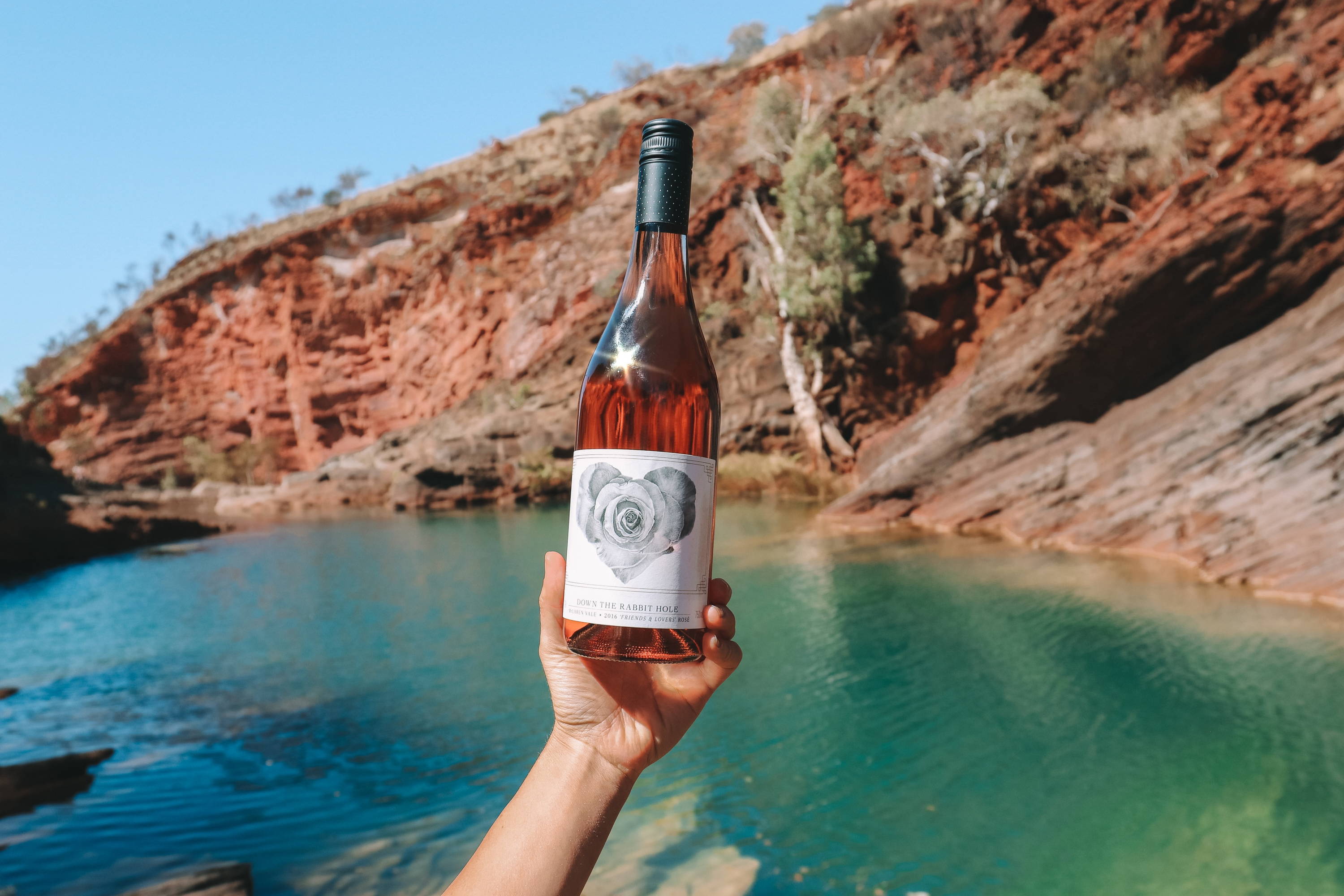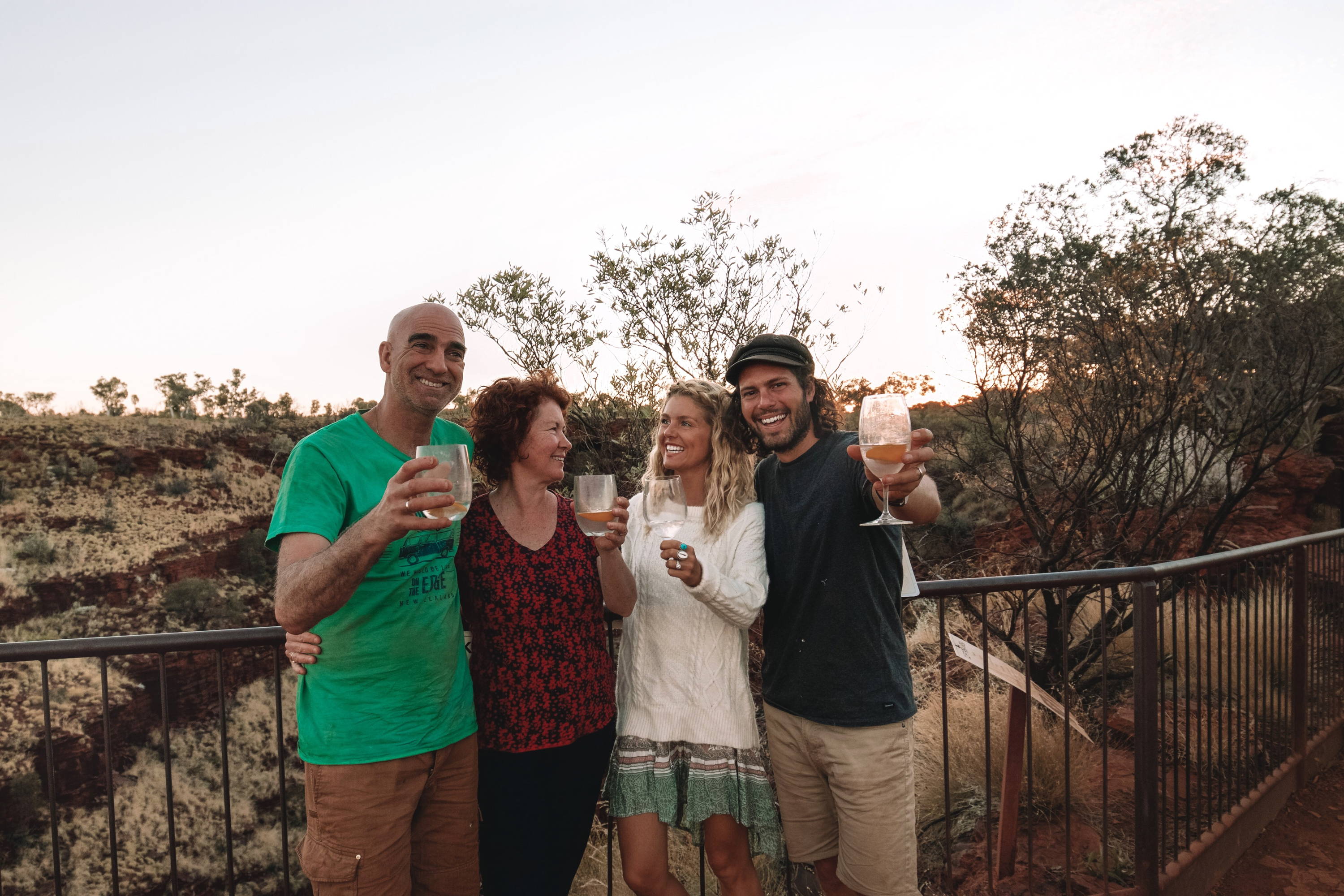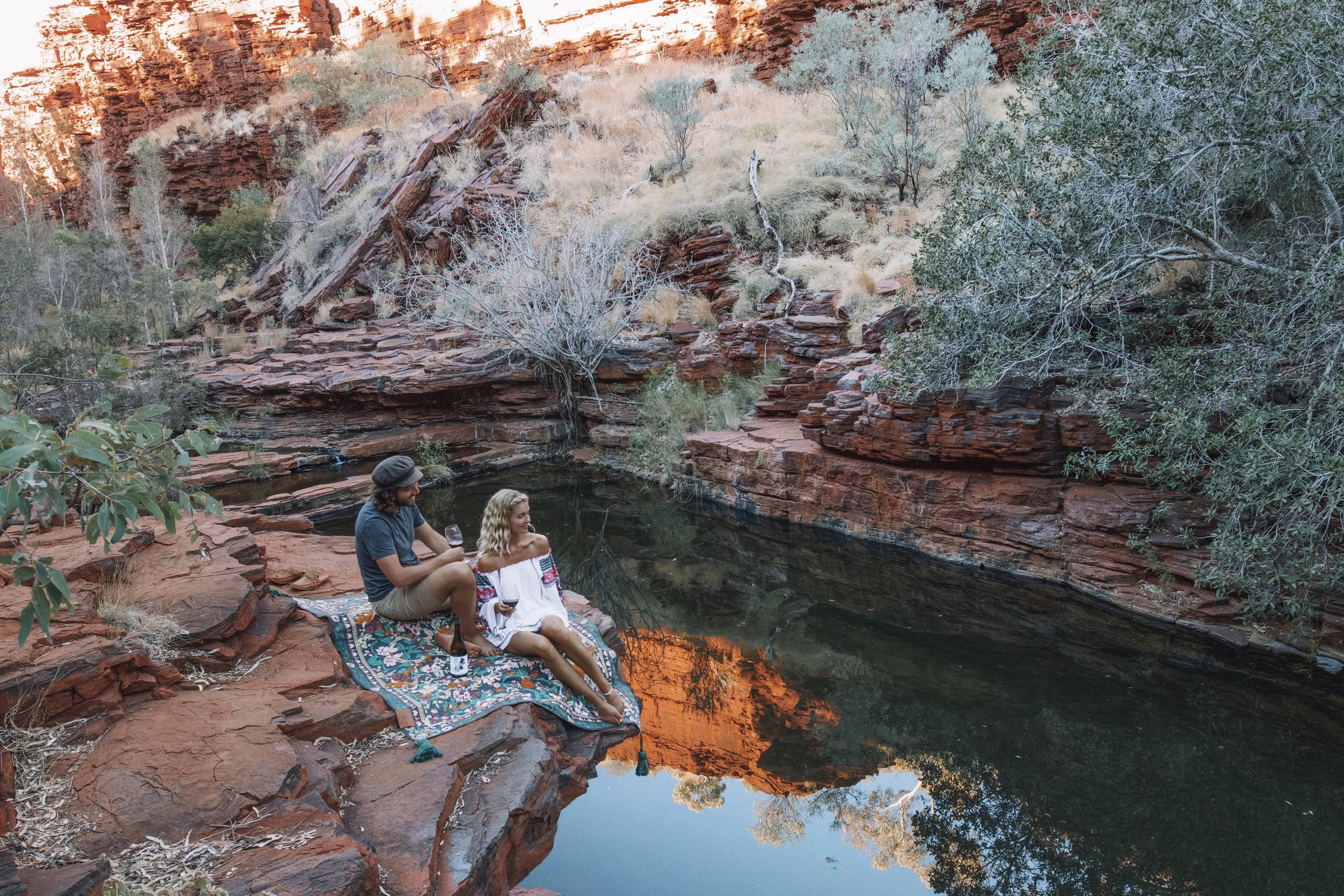 Once we got back in to Tom Price, we eagerly went straight back to Ashburton's, keen to have Scout on the mend. They tried this, they tried that, and this, and that… and we'd try to leave and end up on a tow truck, then they'd try again, and again we'd end up on a tow truck again.
We spent 7 days in Tom Price, and the lovely guys at Ashburton's tried everything they could but they were honest with us and said that we'd be throwing cash away to stay and keep trying things when no one really knew what was going on. This was pretty heavy for us, and was the hardest time for us both emotionally and financially so far. We had just spent a huge amount back in Exmouth having the entire engine rebuilt, sure that it would all be worth it, only to end up breaking down and getting countless more tows.
I called the RAA (roadside assistance) and filled them in on our predicament, and they offered us the recovery tow 1400 kms back to Perth to have the mechanic there work on it.
To be going back to Perth again was a bit of a hit, and I was pretty worried we wouldn't make it north to The Kimberley on time, as once the wet season hits all roads close. But, Scout ended up on a truck back to Perth and within a couple of hours we were on a flight back to meet her there.
I'm not going to lie. Throughout all of our breakdowns (The Nullarbor, Margaret River and the very long ordeal in Exmouth) we maintained positivity, believed that we were there for a reason, embraced it, and took as much and learnt as much as we could. We accepted that this was part of what we'd signed up for moving into and travelling in a vintage kombi. But, by this point my positivity was waning, and I honestly started to think that perhaps it was all over. We went back to Perth, and back to the Antonelli house (seriously, thank God for the Antonellis) and while the mechanic there (the one who had rebuilt the engine) had Scout for well over a week I started to prepare myself for bad news, which isn't like me at all.
So, when we got the call that we were good to go, and he didn't charge us another cent, my elation could not be contained.
As we once again drove the same 2000km stretch back up past Exmouth for the third time, I was singing the whole way. We were headed for The Kimberley and finally, we were cruising again.
This time, I knew in my heart without any doubt that we were going to make it.