And… it just keeps getting better.
As we moved up the coastline, each bend in the road or hill we drove over brought a new horizon that seemed even more beautiful than the last. That rugged, untouched, and untamed beauty.
We were slowly making our way towards my favourite part of Tassie, but I still wanted to savour every experience along the way. I also loved watching our friends fall in love with this dreamy stretch of coastline as we had on our first trip.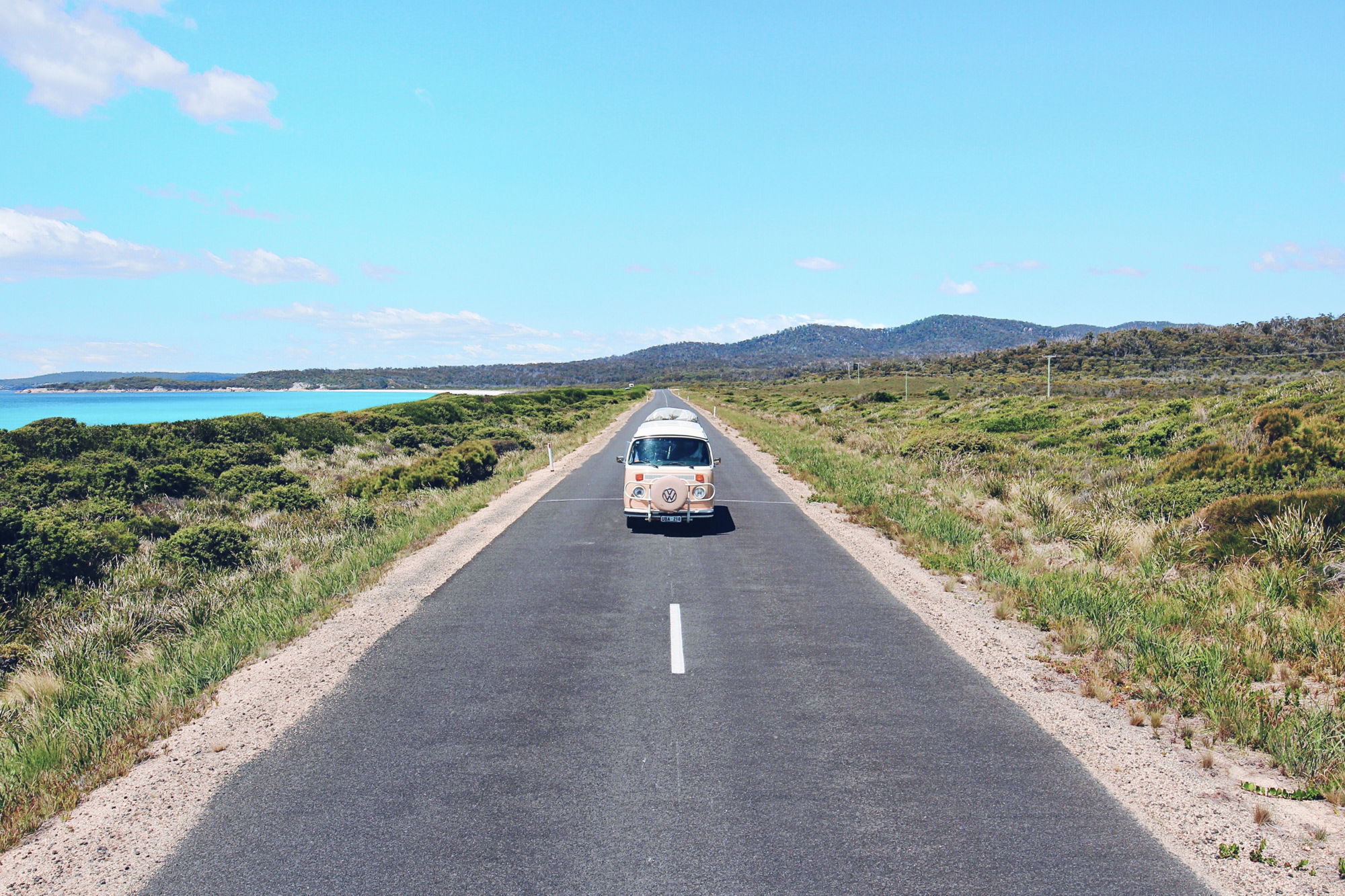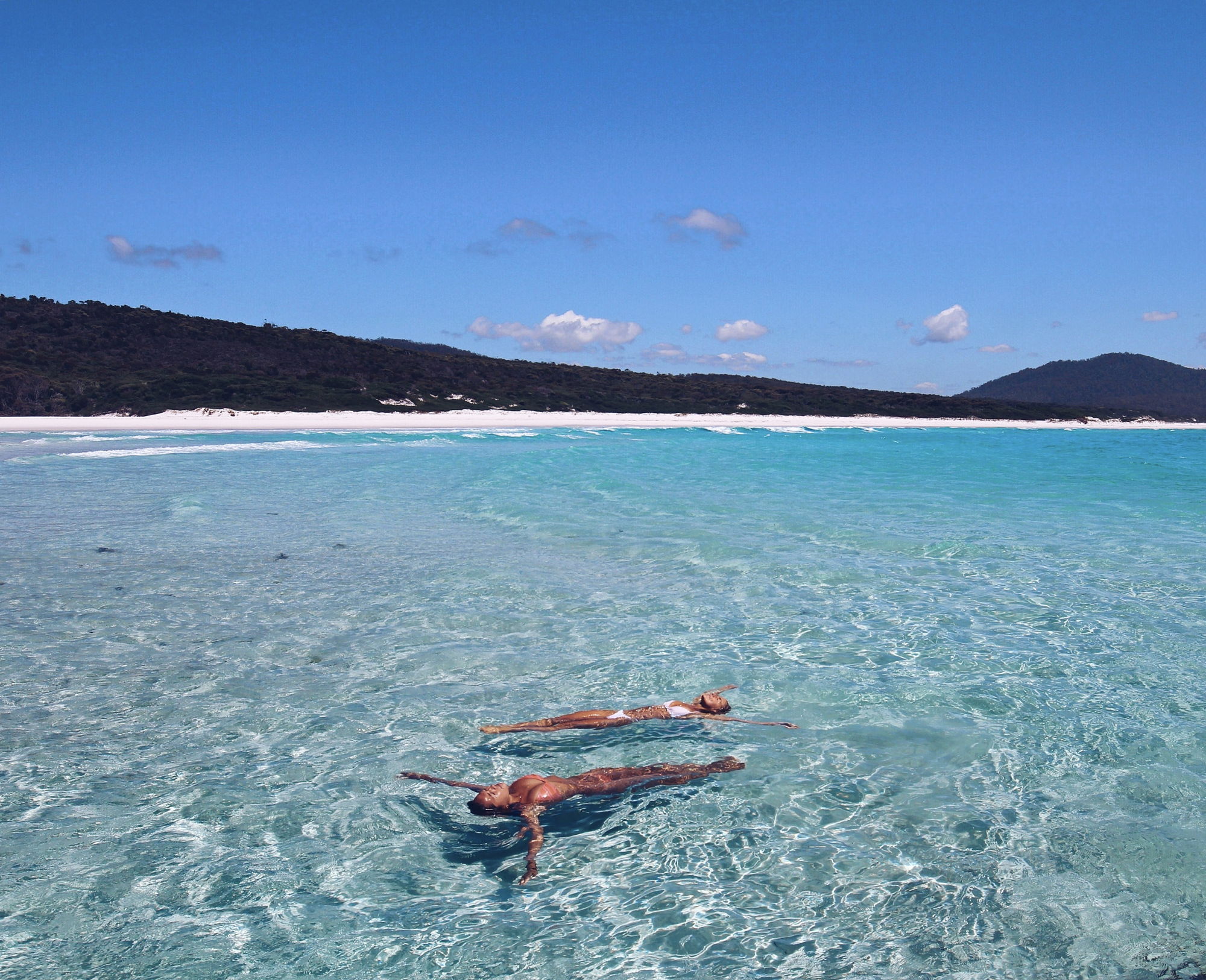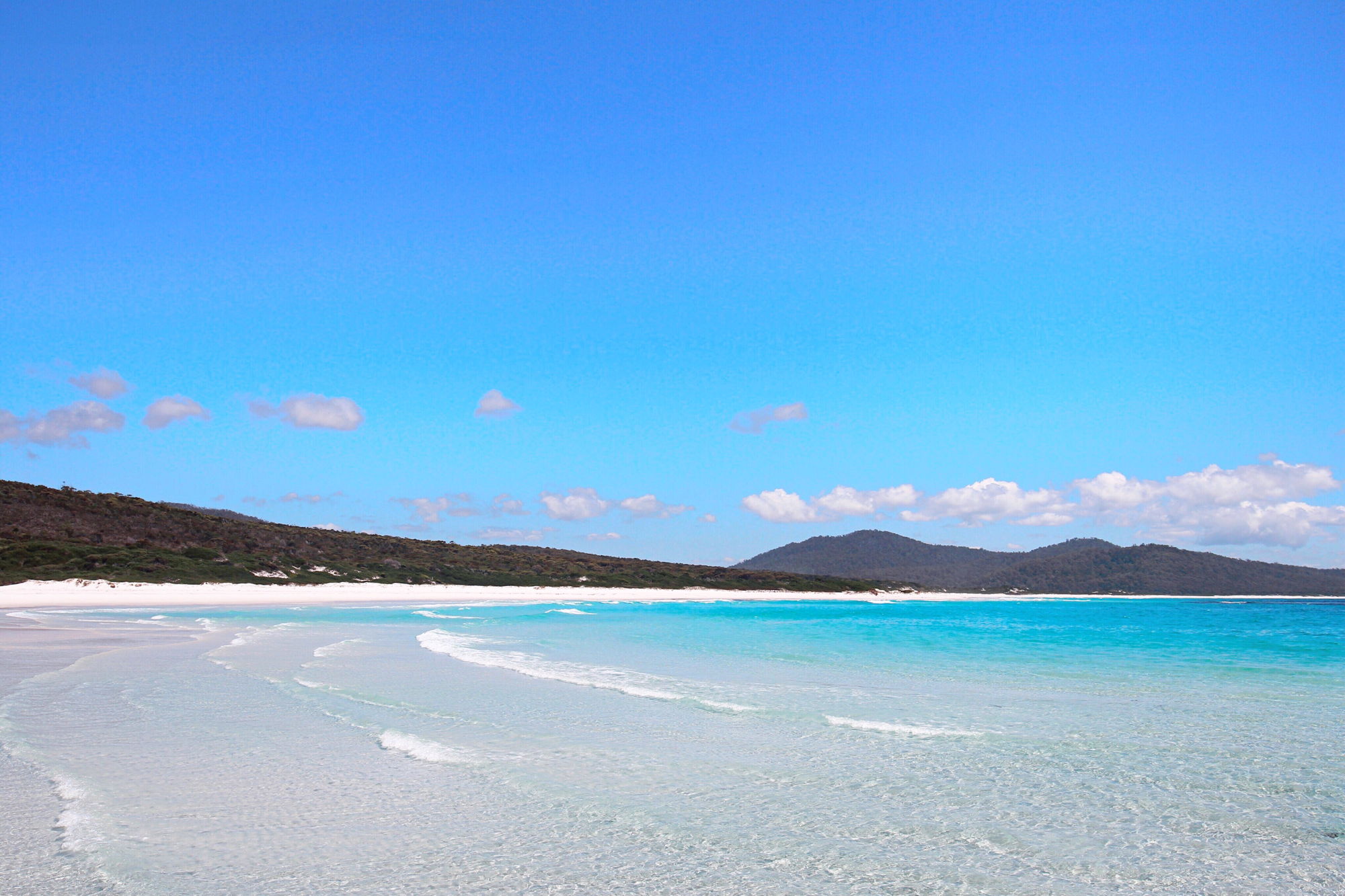 HIGHLIGHTS:
QUAD BIKING
The four of us spent a day exploring Freycinet National Park on quad bikes with All4Adventures. Dom and I have been on quads once before, and it may or maynot have ended in tears… which may or maynot have been mine. So, I was just a tad apprehensive. But, the boys were pumped and it was contagious, so I revved myself up and agreed to go in the passenger seat of a double.
If the adrenaline kick hasn't already, the scenery you get to explore will knock your socks off. Holy smoke, we all had a ball! I LOVED it. And yes - I ended up on my own quad, hooting along and taking a few jumps. Very proud moment.  
We arrived at a secret beach, only accessible by quads, or a very long walk, covered in so much dirt we looked like we'd all just had real bad spray tans (when you are offered the googles, take the googles) that made our huge grins look all the bigger.
Now I've seen a lot of pretty beaches in my wanderings, but this one takes the cake. We plunged into the water and emerged feeling fresh, slightly less tanned, and very energised. Then we all floated and just let ourselves totally unwind in this slice of paradise.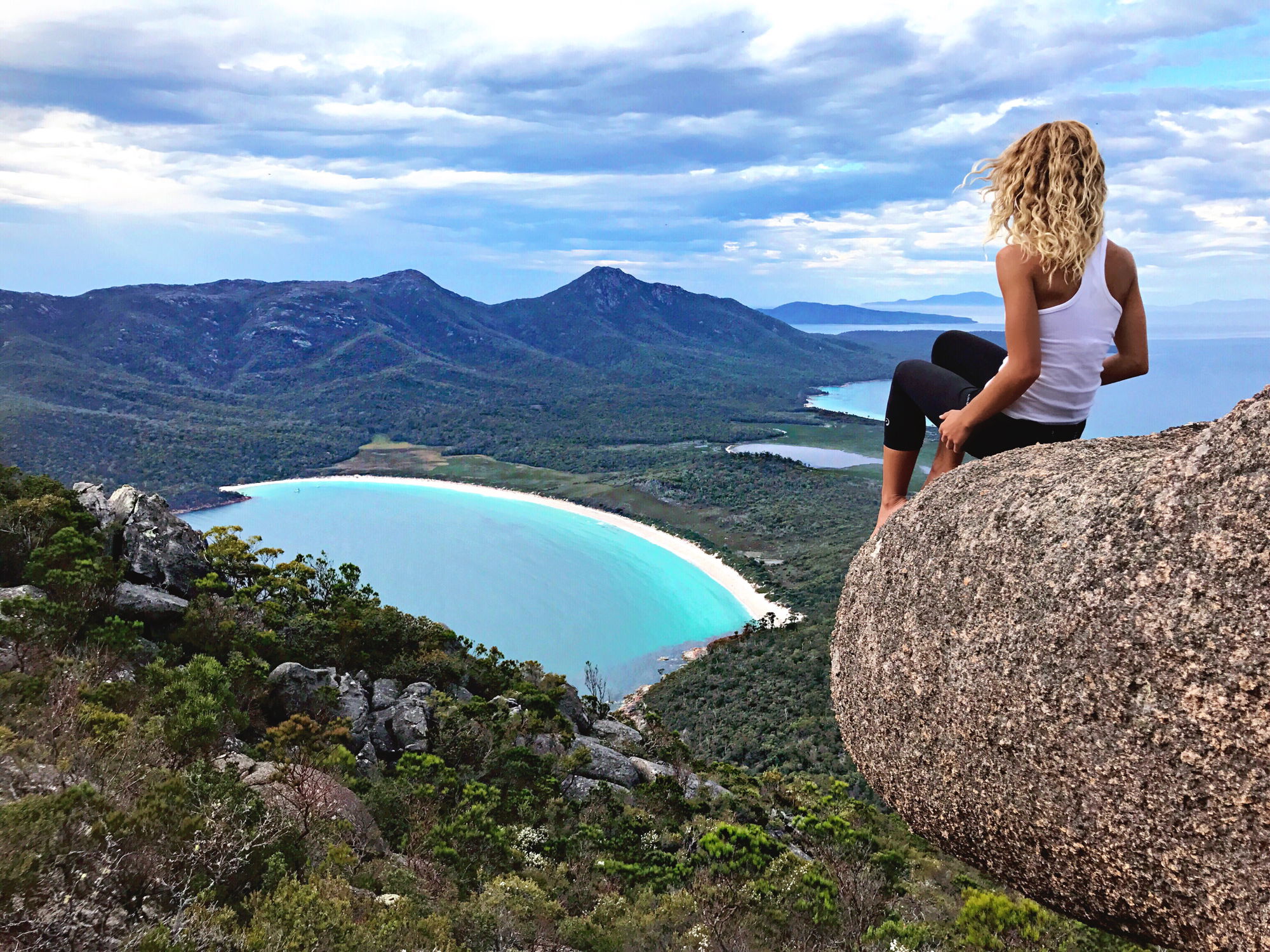 MT AMOS & WINEGLASS BAY
At the crack of dawn we drove, all yawns, into Freycinet National Park. Our friends, Jordyn & Jake, joined us again, so we had a tribe of six. The forecast was a cool, cloudy morning, clearing to a sunny 35 degrees. We were about to launch into the walk down to Wineglass Bay, when Tanya suggested we start the morning with a 'quick' hike up to the top of Mount Amos, and then proceed down to the water. We all agreed, it was well needed after all of our Tassie wining and dining.
The hike starts off relatively easy, but soon steepens and turns into a scramble. This track is a heart starter all right, but you are constantly rewarded with spectacular scenes the whole way up. We would all be silently dying, and someone would say, "Far out..." and we would all stop, turn around and stand in awe of the view laid out behind us. I knew it would be great at the top, but I remember thinking, if this is it - it's already worth it.
But woe and behold, the view from the top literally took my breath away. No photo can do it justice.
I had The Carpenters song "Top of the World" running through my head and I think I may have started singing to everyone in my state of joy, which I (unfortunately for everyone else) do a lot.
What an incredible moment. You need to give yourself the extra time so you can just sit and enjoy this place. Bask in the moment. Let the landscape and the silence (once I stopped singing) recharge your soul.
By the time we made it back down, and then walked the 45 minutes into Wineglass Bay, the crystal clear, turquoise water could not keep us away. We spent an idyllic four hours swimming, body surfing, laying in the sun, eating our packed lunch, reading, chatting, and swimming some more. We only left because we were running through our water supply, but it was a day that will go down as one of my all time favourites.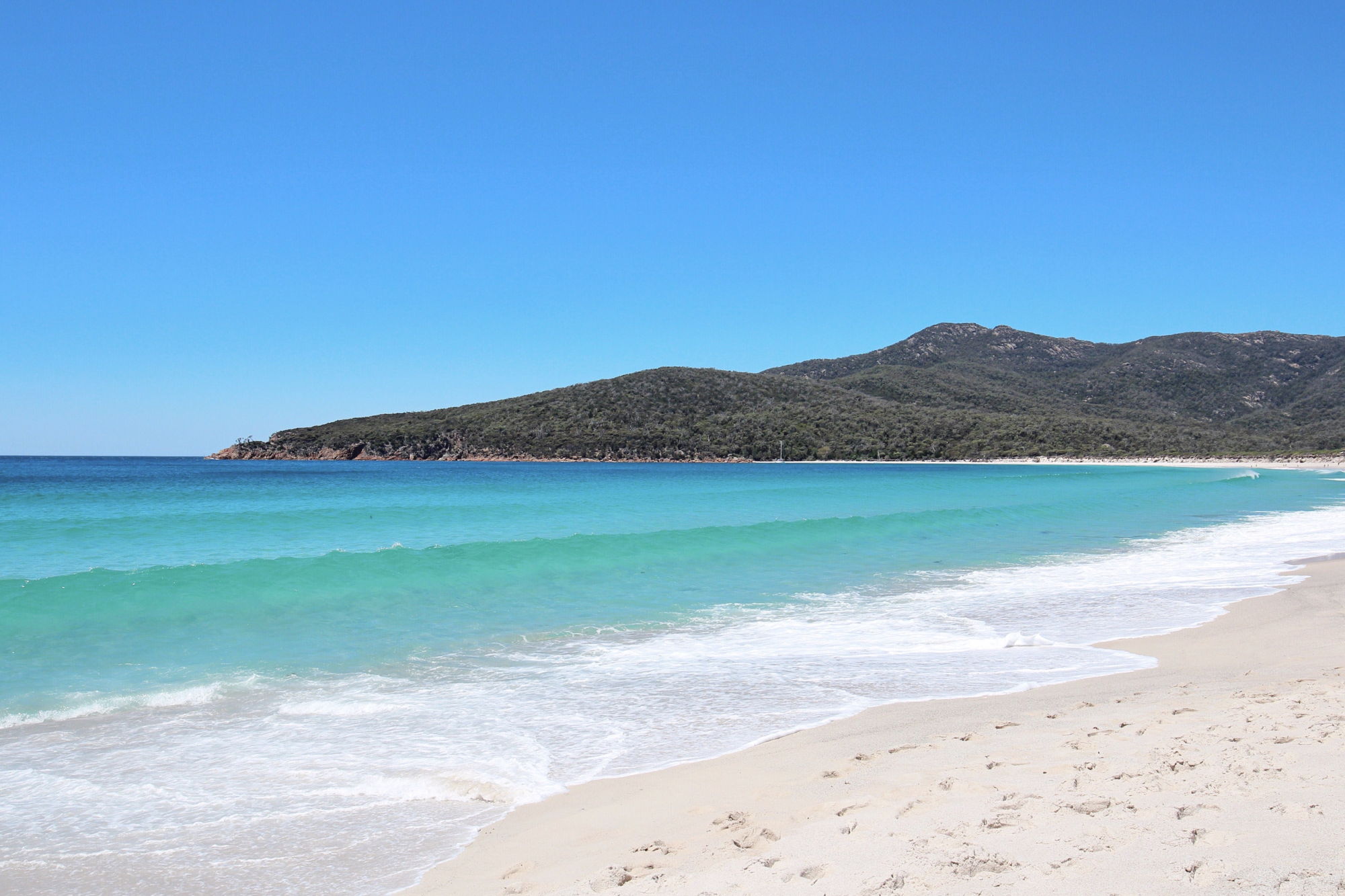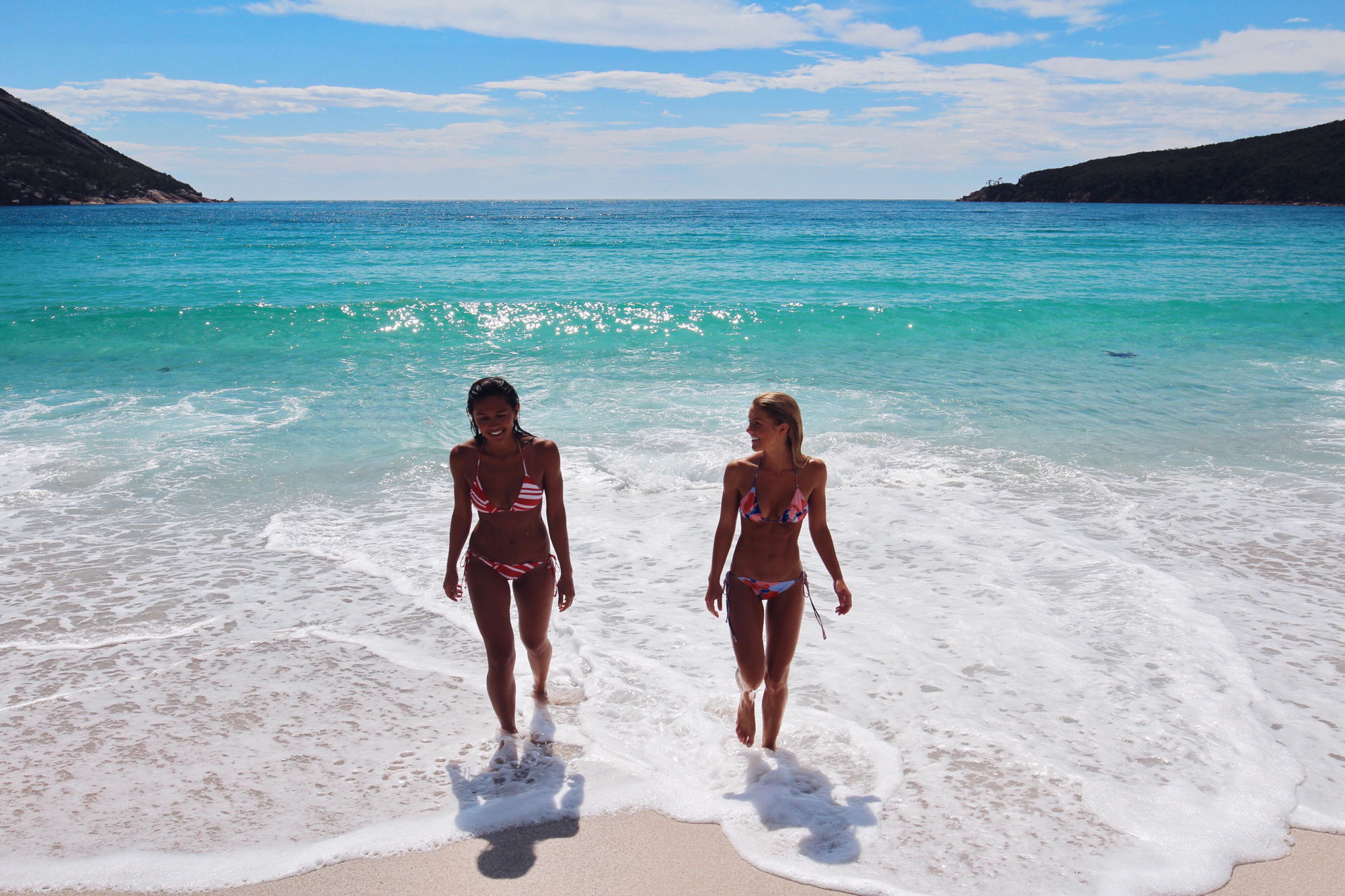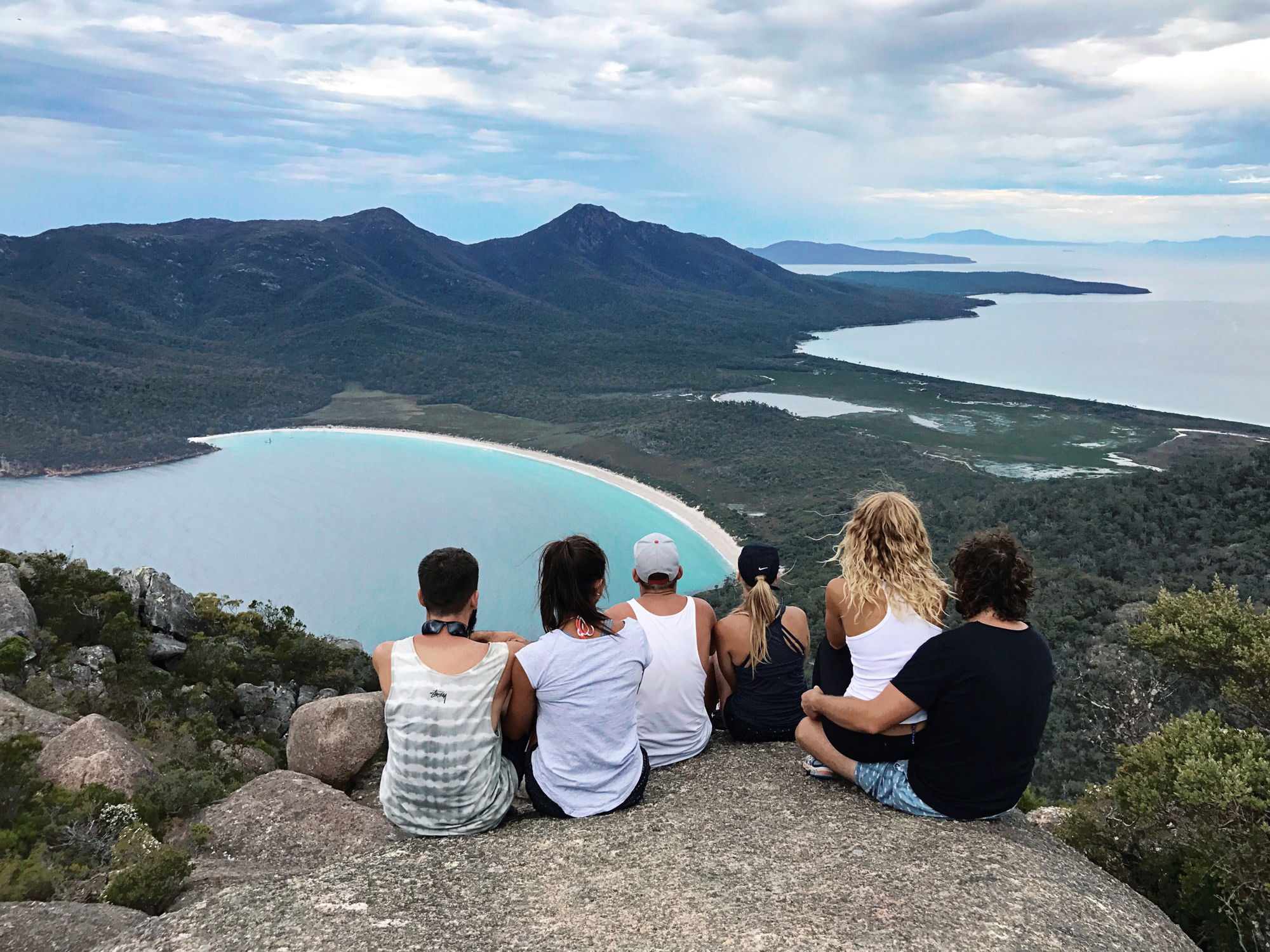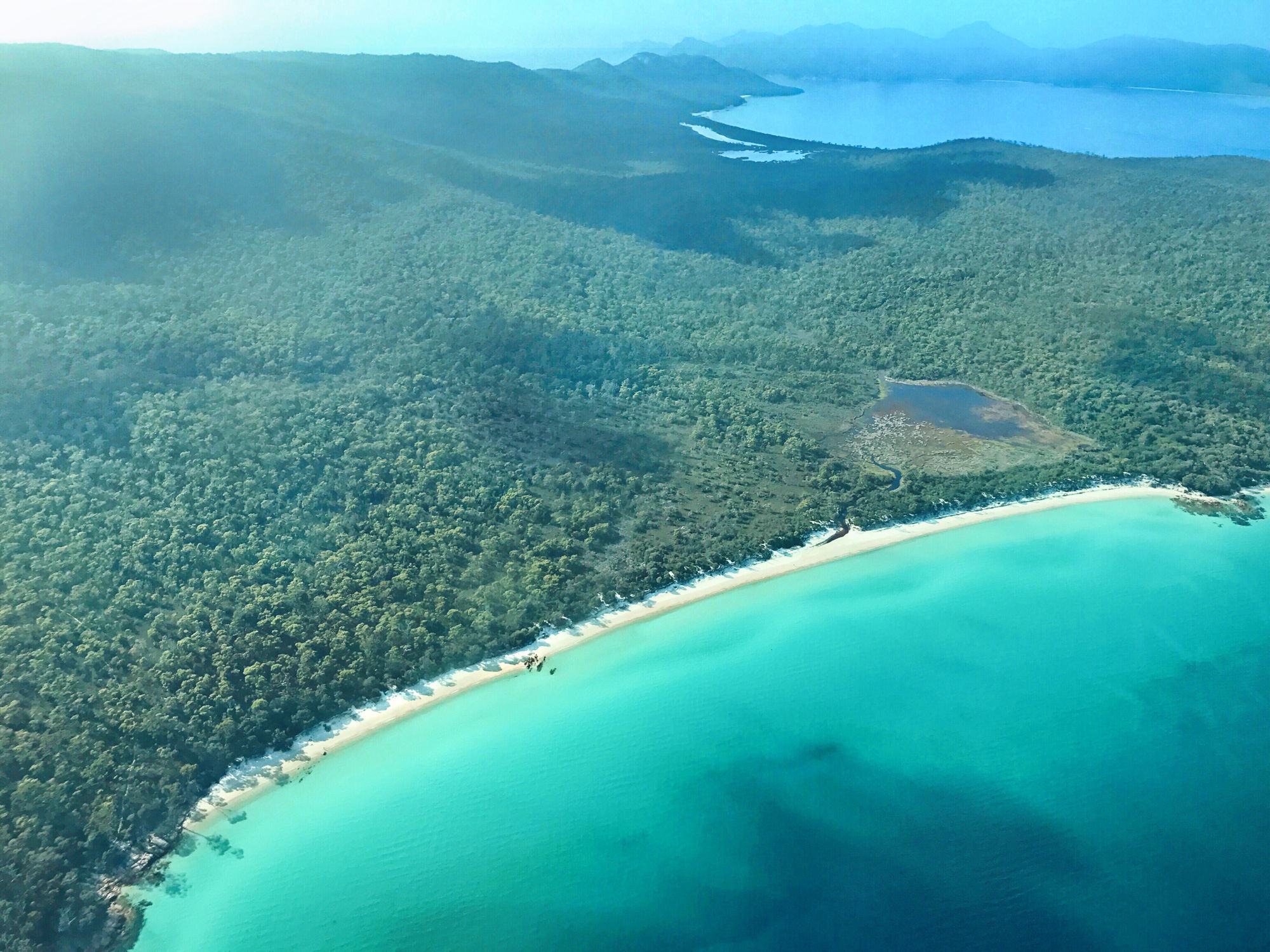 SCENIC FLIGHT
My words will surely let me down if I try to describe this experience. I had never been in a small plane before, and while I expected it to be bumpy and a bit scary, it was peaceful and breathtaking. Having just climbed Mt Amos the day before, it was phenomenal to fly so close I could almost touch it.
It was magnificent.
Eating Out:
Lunch at Freycinet Lodge
If you're after a spot with a nice view, great sharing platters, and the possibility of a mid lunch dip, look no further.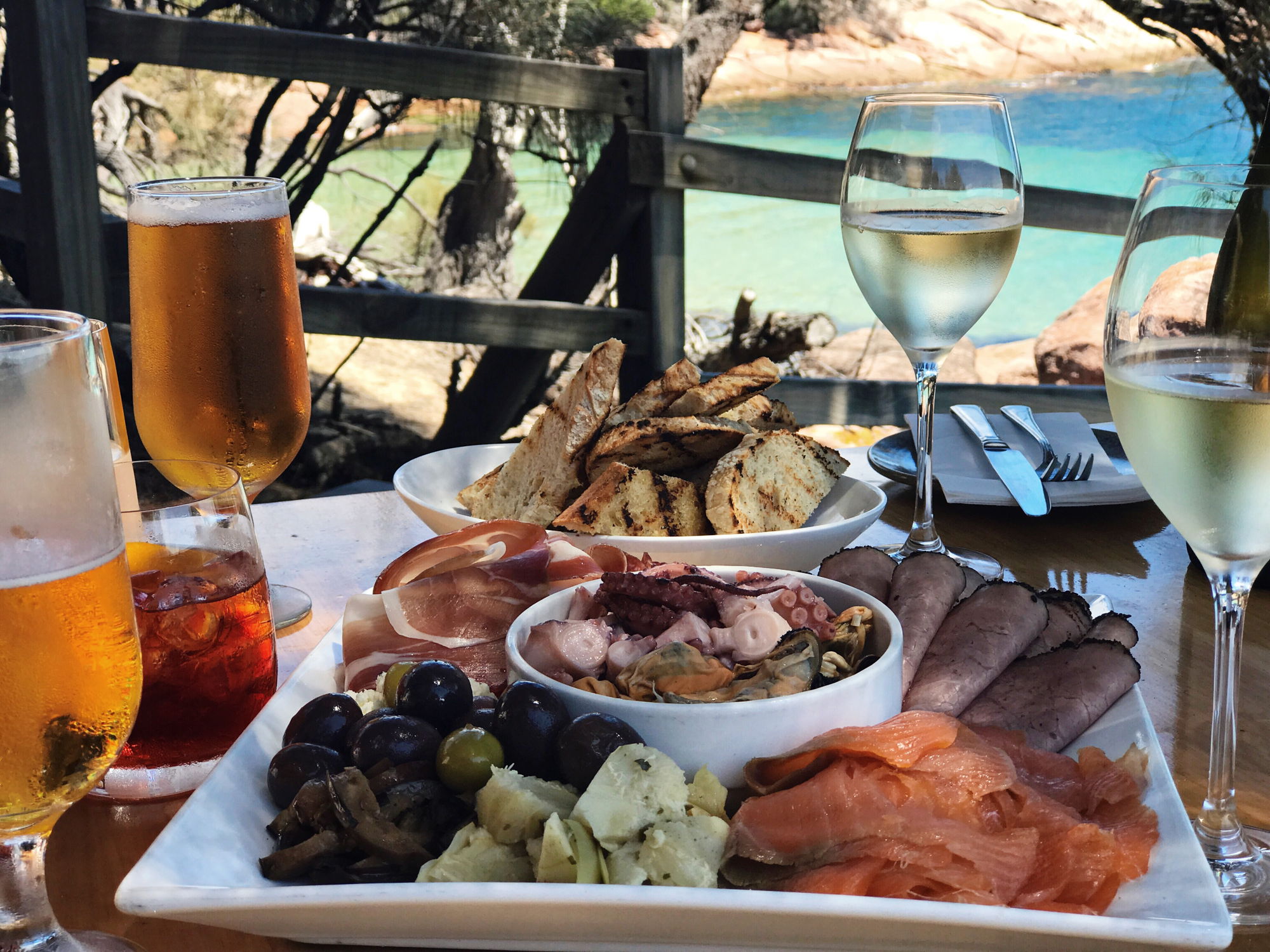 Tombolo Cafe
This place makes the best coffee in town during the day, and then turns into the perfect wood oven pizza joint at night. Relaxed, friendly, and right by the water.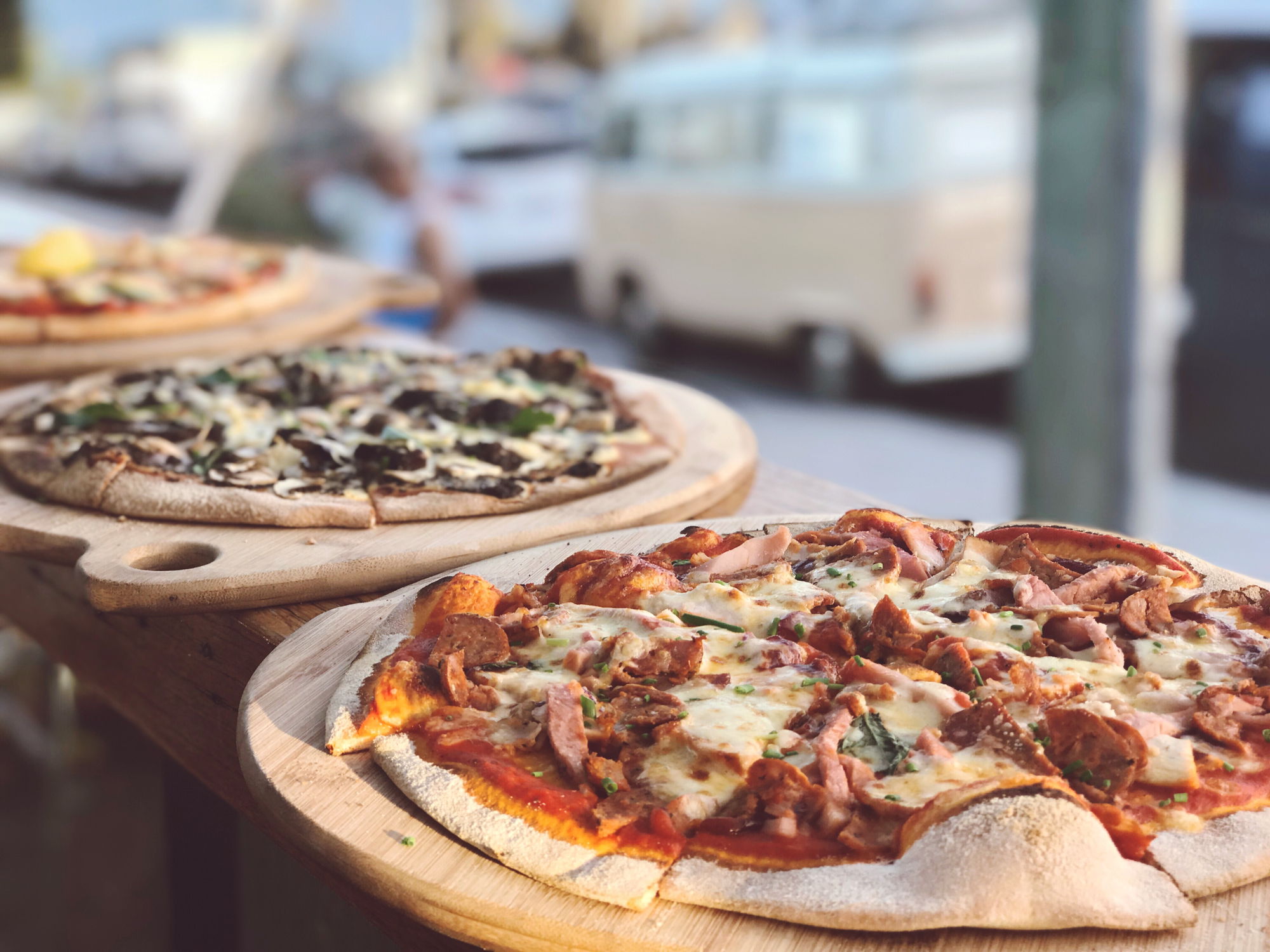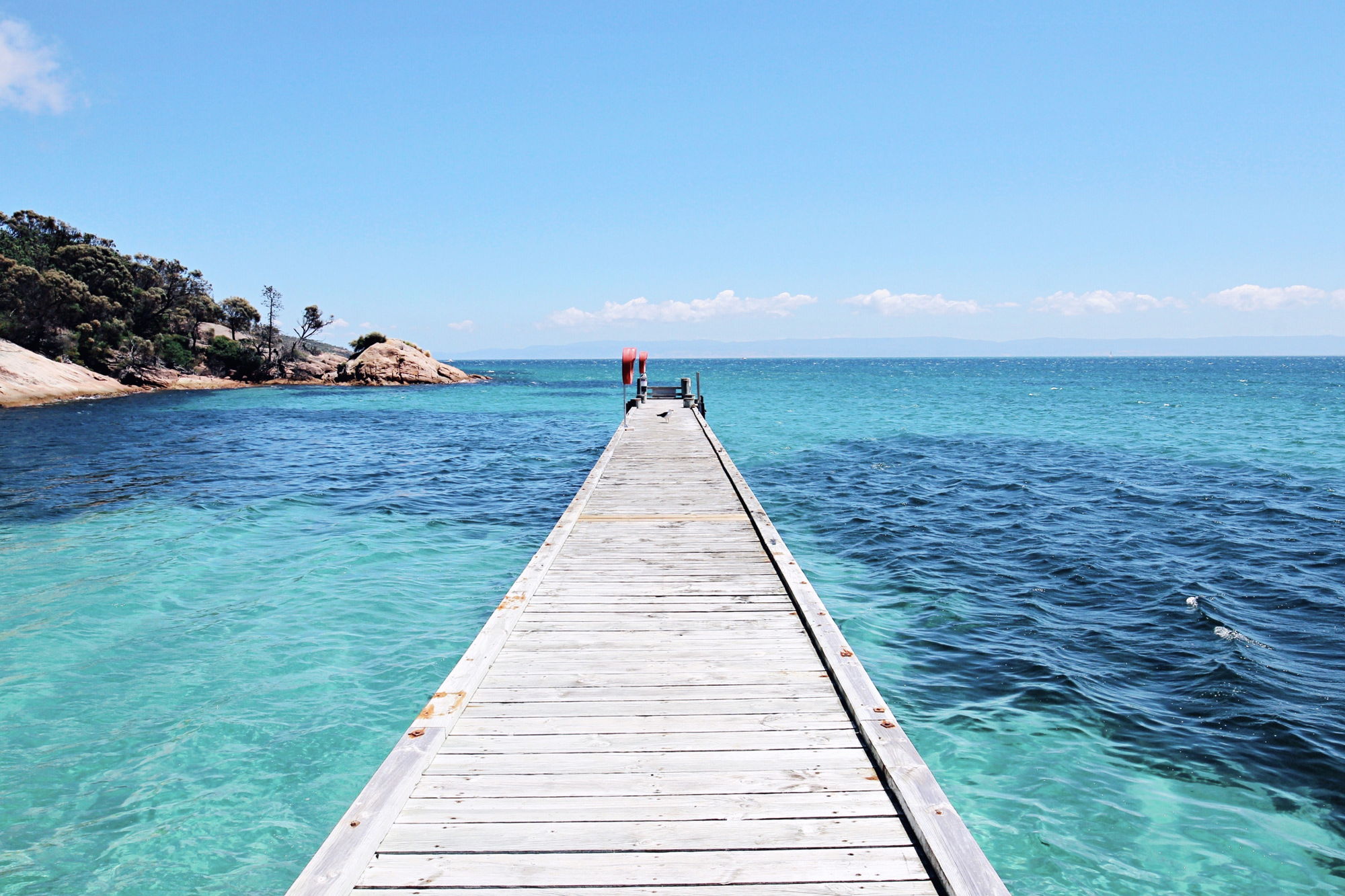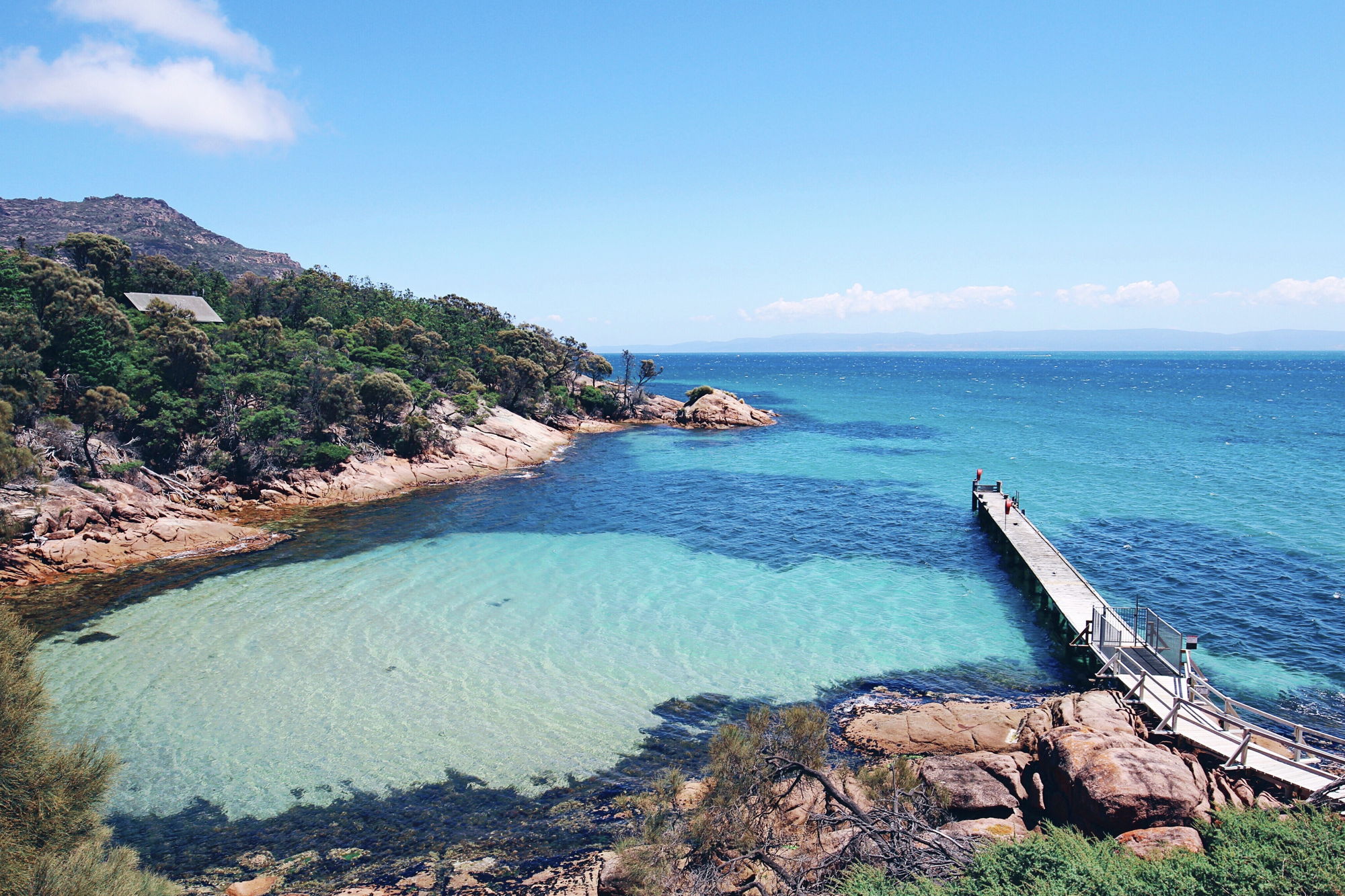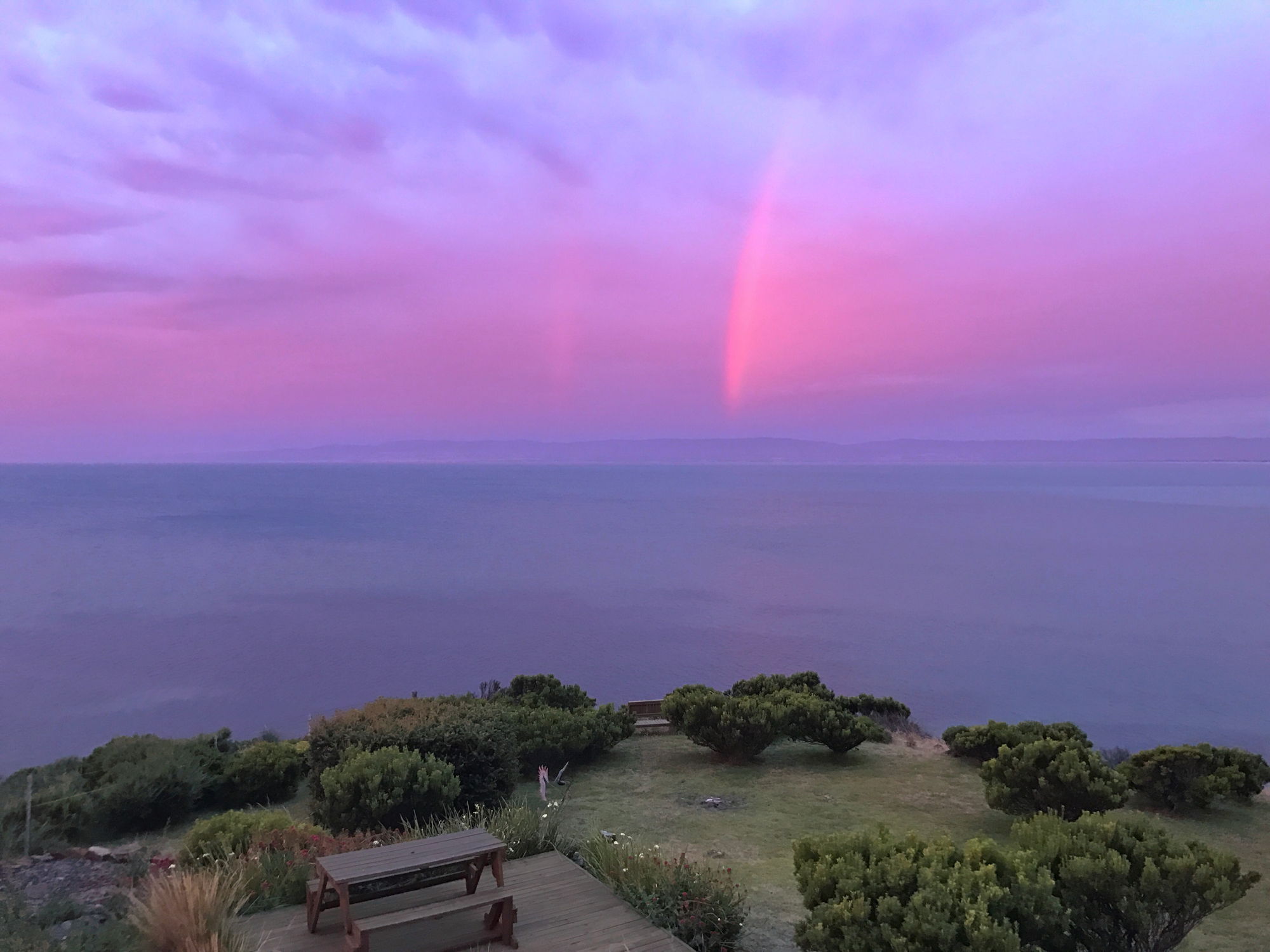 STAY
Hazards Hideaway
Perfect location, perfect views, and perfect set up. This place has two seperate spaces for two couples, both with views. It also has a huge grassy outdoor area with a table - your spot for sunset drinks. The photos online do not do this pace justice, which was a very nice suprise for us!
And did I mention the sunrises? Peek your peepers to the left and what you're seeing is the most intensely coloured sunrise with a rainbow shooting through the middle.  Good morning!
Friendly Beaches
Other than The Gardens Road (Bay of Fires) this is my second favourite camping spot. There are tons of bays right the way along this stretch, where you can camp steps from this sweet bliss.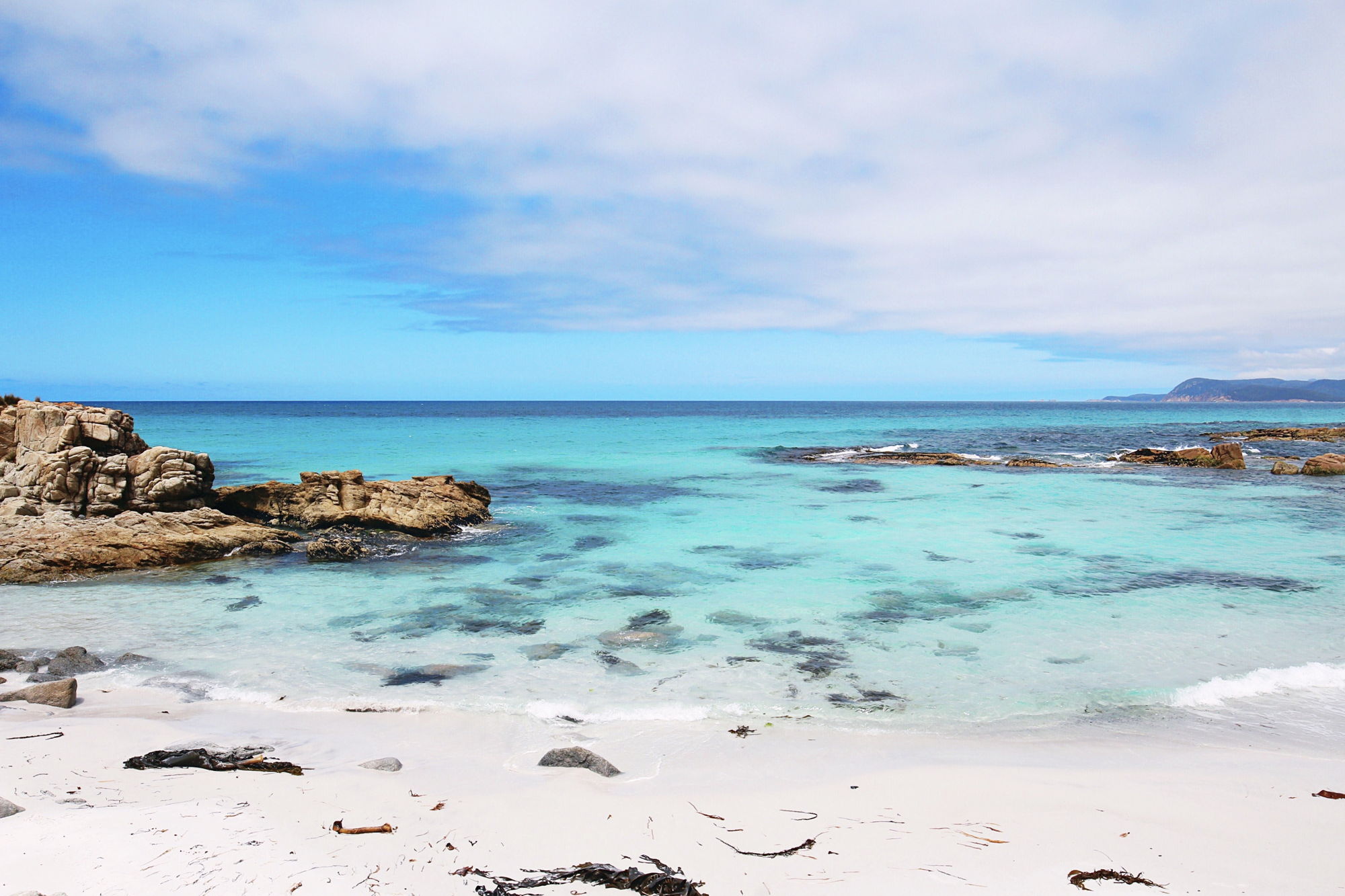 For me, Bay of Fires holds a special spot in my heart. It is an unpolished diamond, the jewel in Tassie's crown. It was also my first vision of the Tasmanian coast on our first trip, and it was one that blew me away and left me in a state of wonder. I remember thinking, "How did I not know about this?".
Although we were coming from the other direction, I couldn't wait to see my friends faces as we drove over the hill and set our eyes on that spectacular coastline, and I was not disappointed. 
There is something magic about this place. It is calming, inspiring, and rejuvenating. We ended our trip with two blissfully slow days enjoying the empty beaches, with the van parked right up by the sand so we could soak in the sun, swim, lay in the van and read, eat, drink and repeat. Happiness is what you'll undoubtedly feel after days like these. Long live living, if living can be this.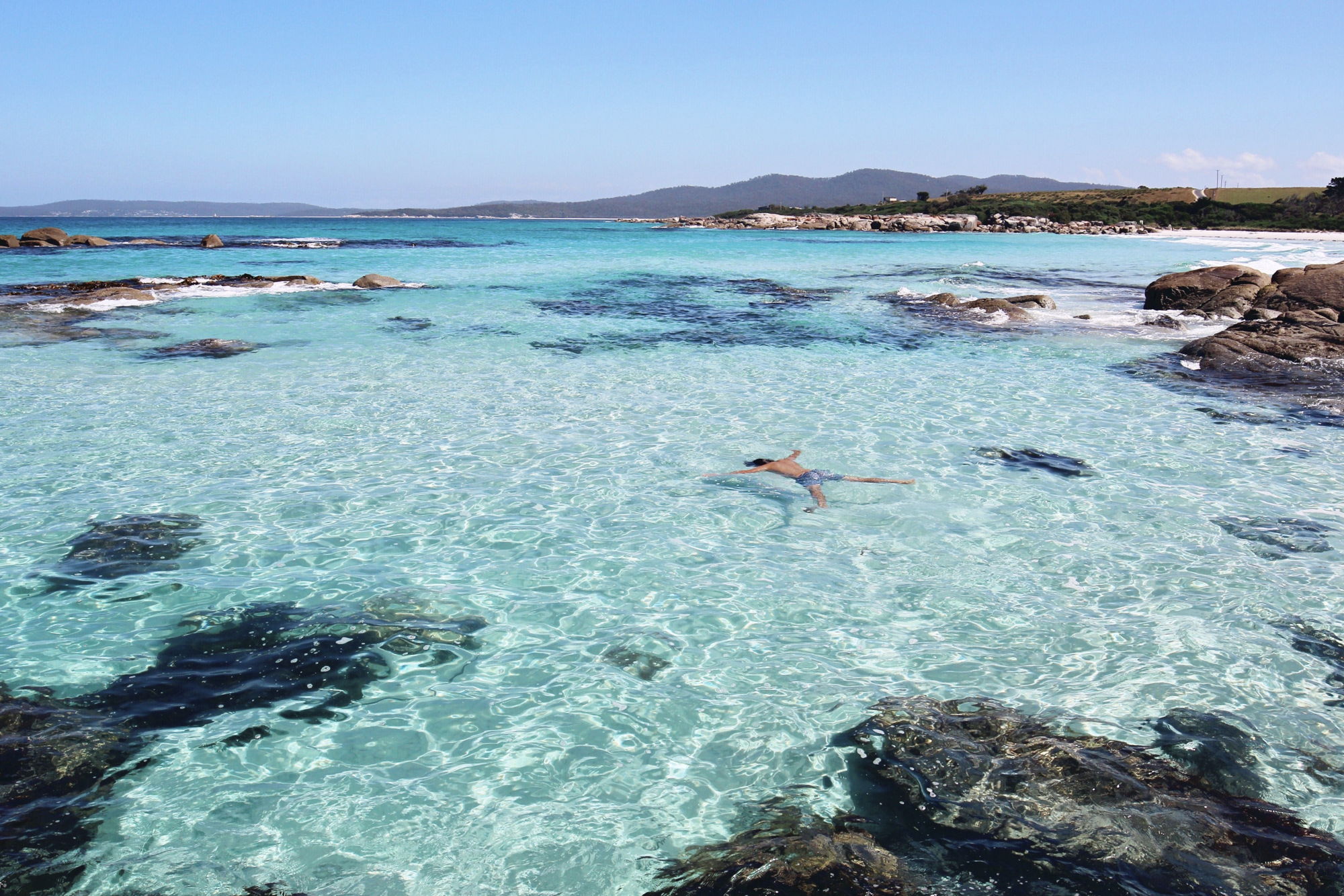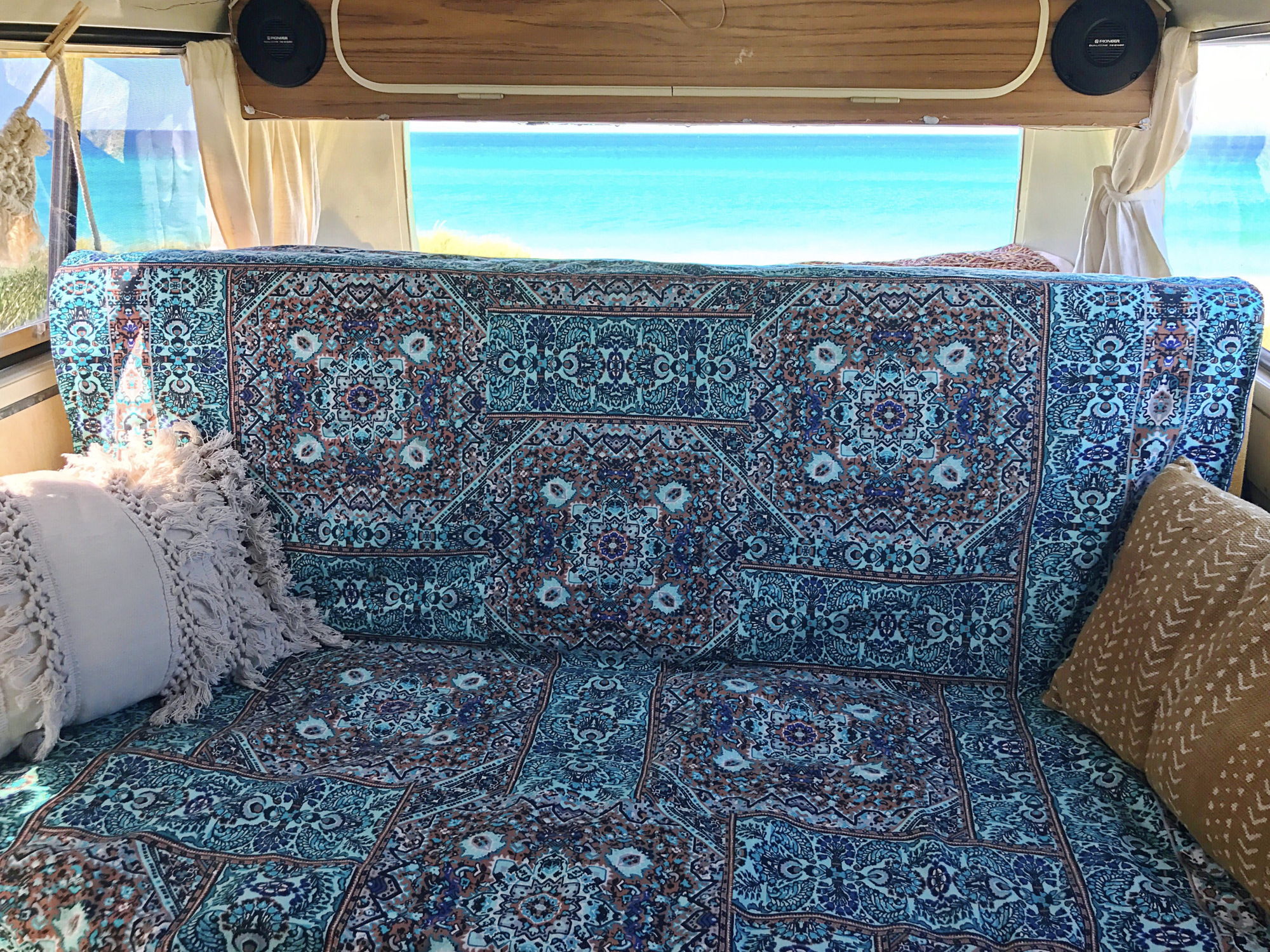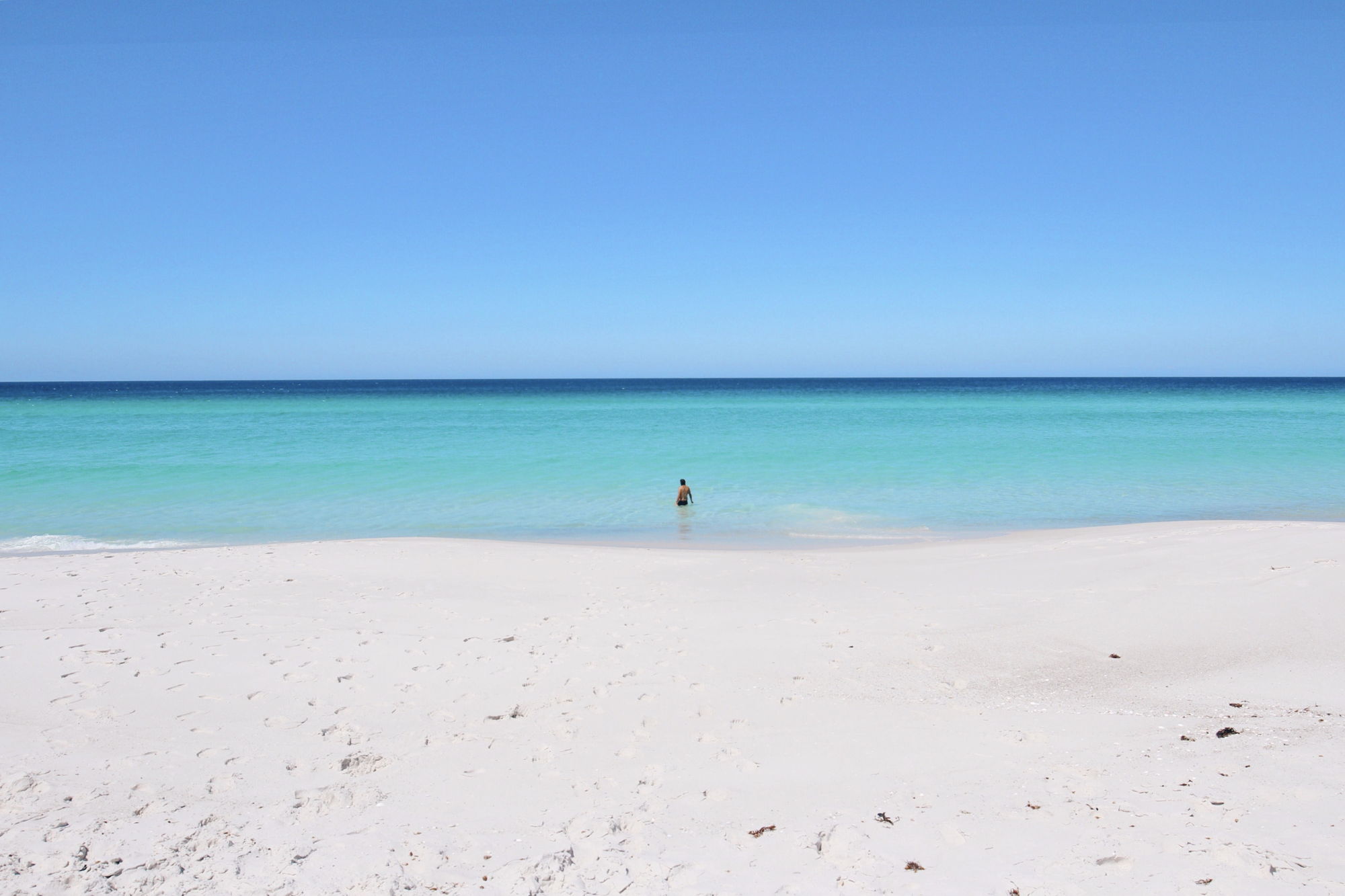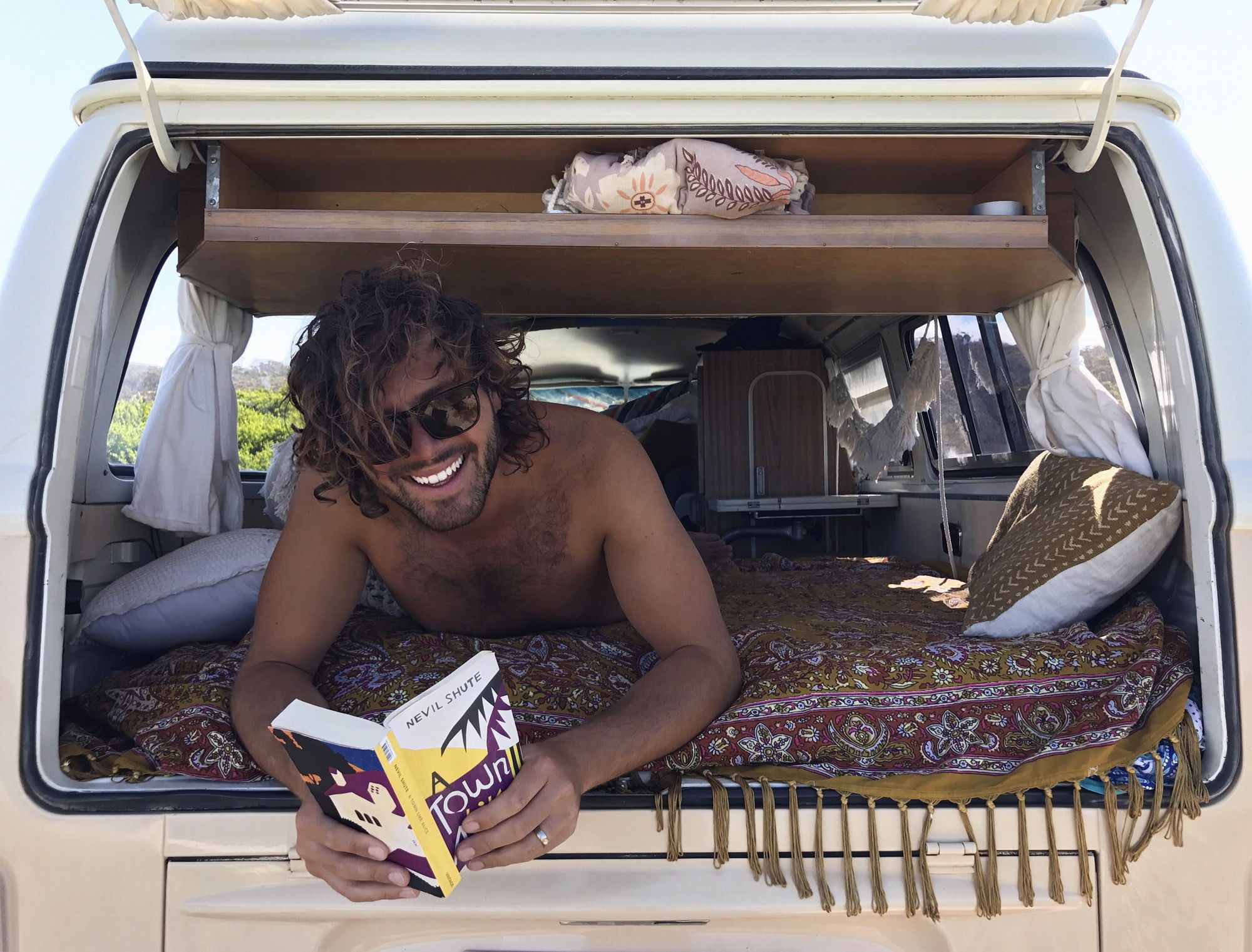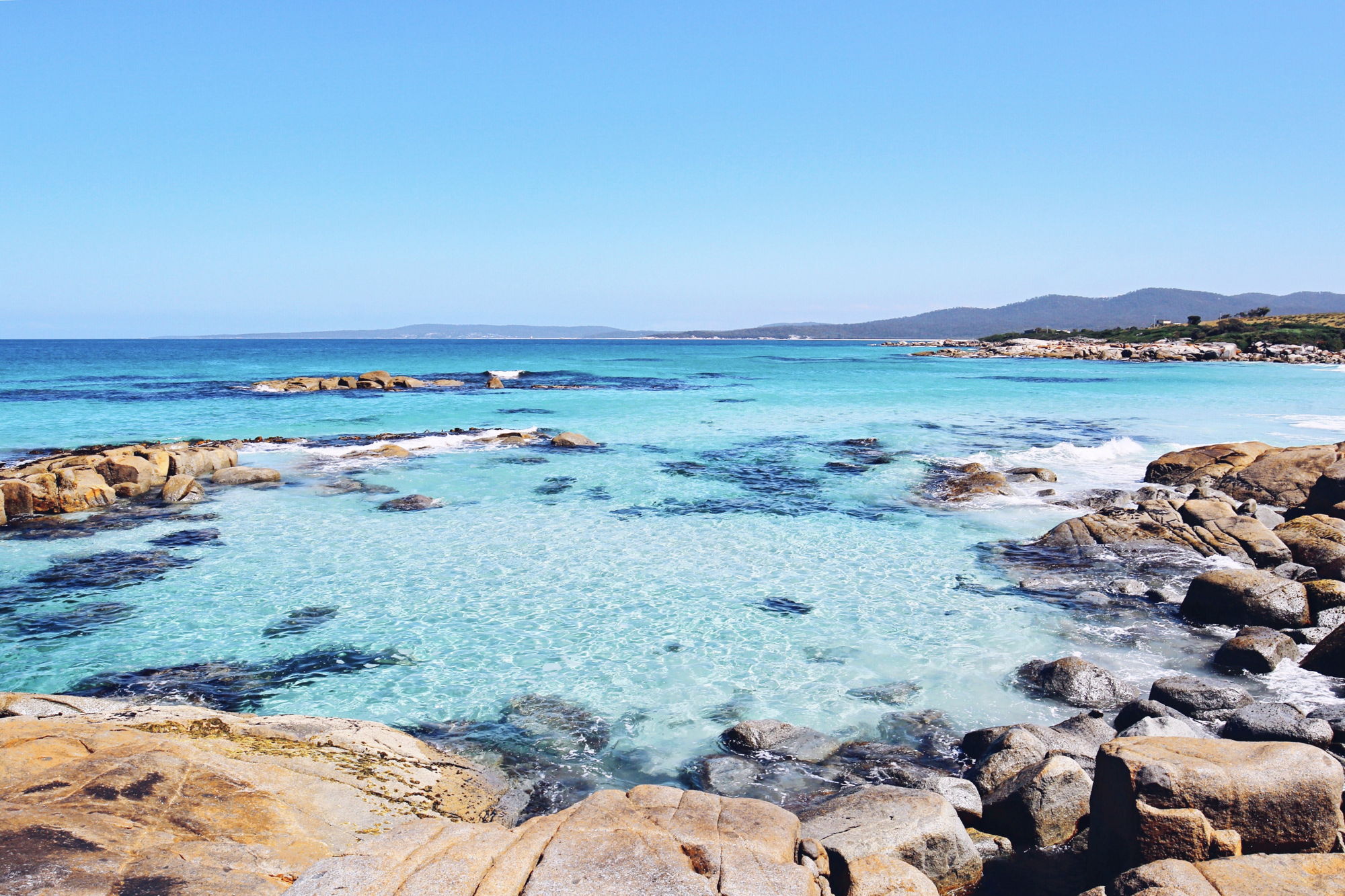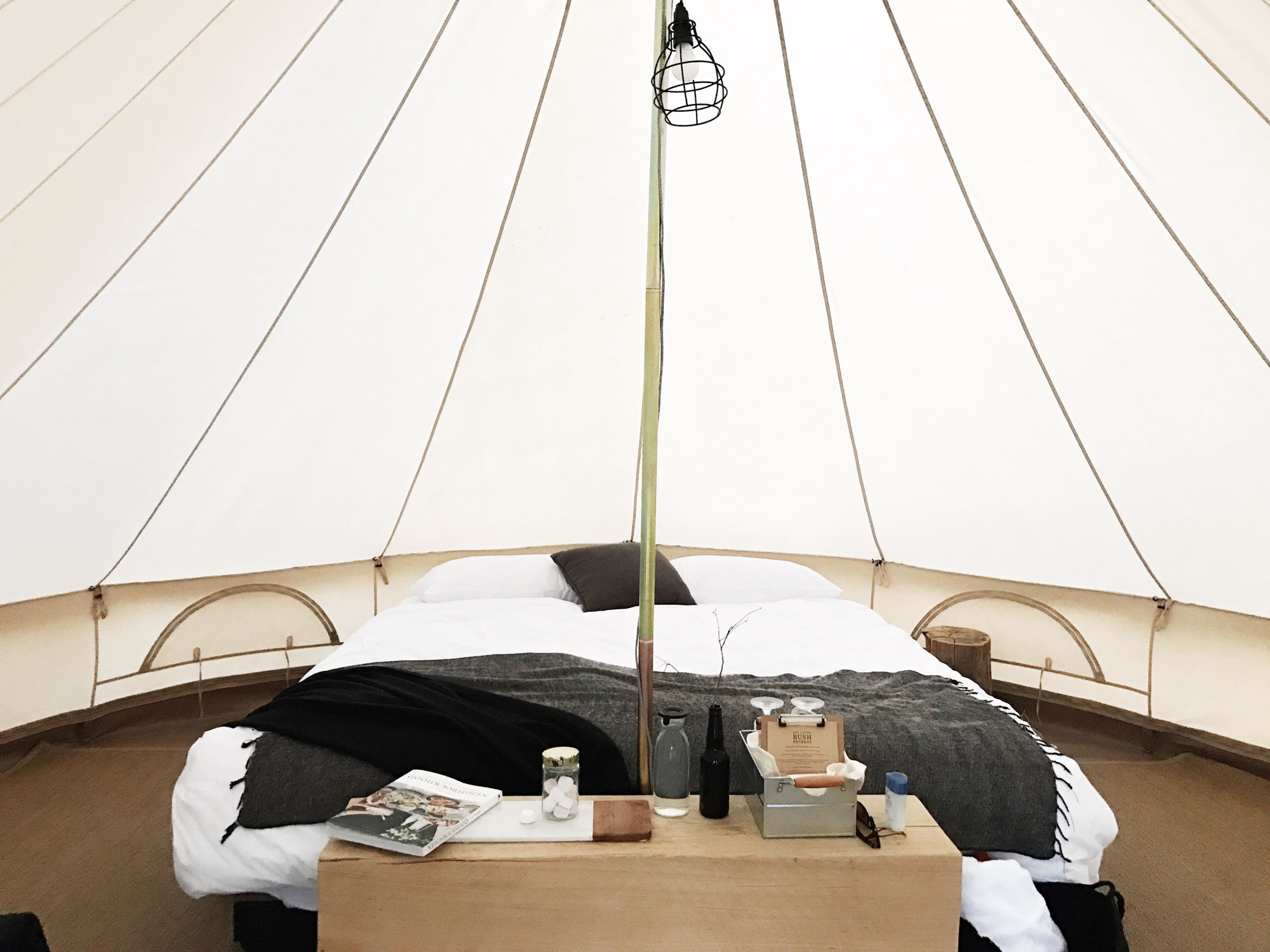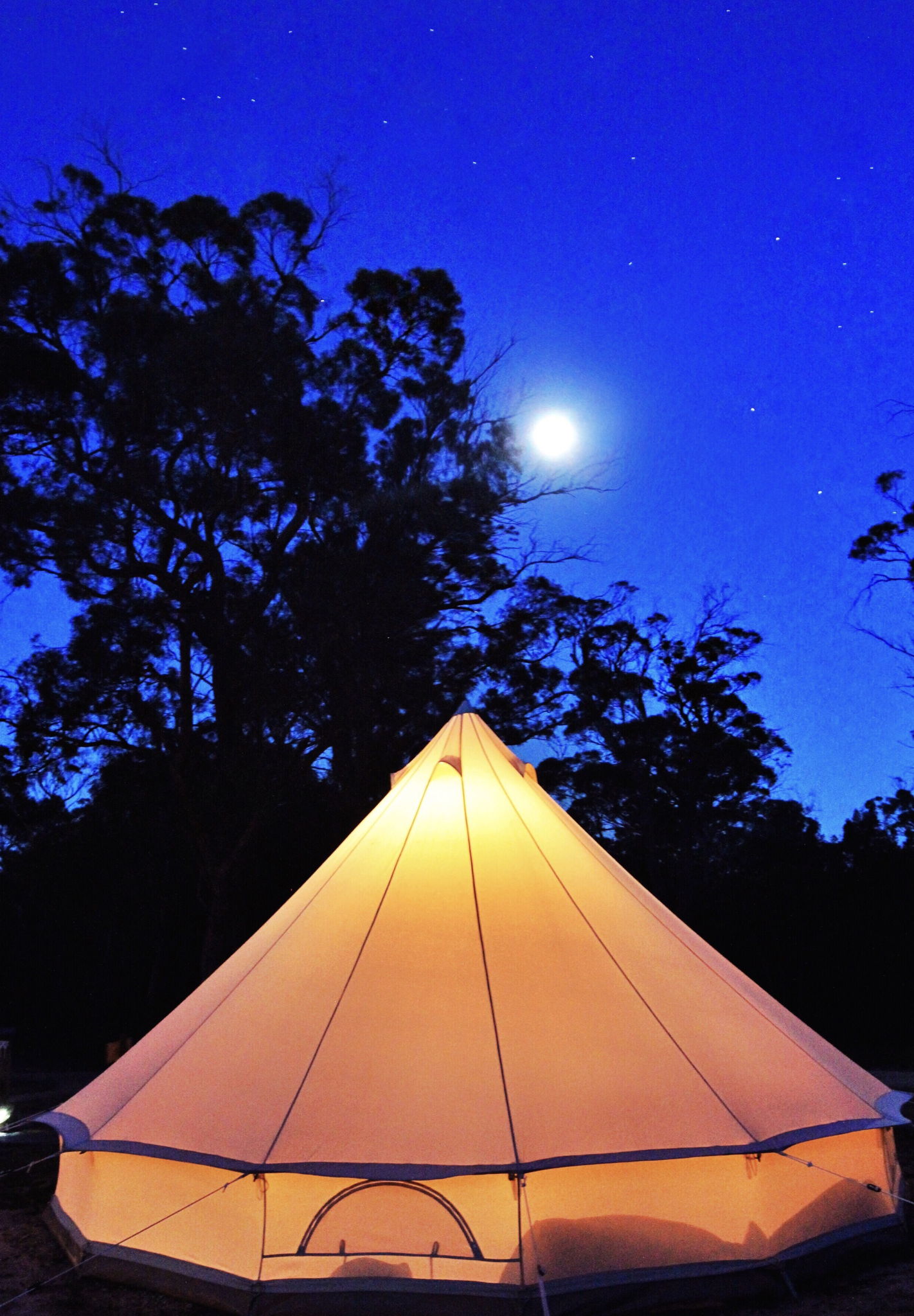 STAY:
Bay of Fires Bush Retreat
Rest easy friends, in these delightfully styled bell tents are the most comfortable matresses I've ever plopped my tush down on.  Dom literally had to pull me out of bed. Good times.
I honestly can't speak highly enough of this place. What Tom and Anna have created here is magic. It's serene, quiet and peacefull. The communal areas have been pulled off with style, and there is an instant sense of community. Prepare to spend your evenings around the fire, enjoying one of Tom's platters, and making new friends.
The good vibes ooze out of this friendly place and will make your time at Bay of Fires serenely happy.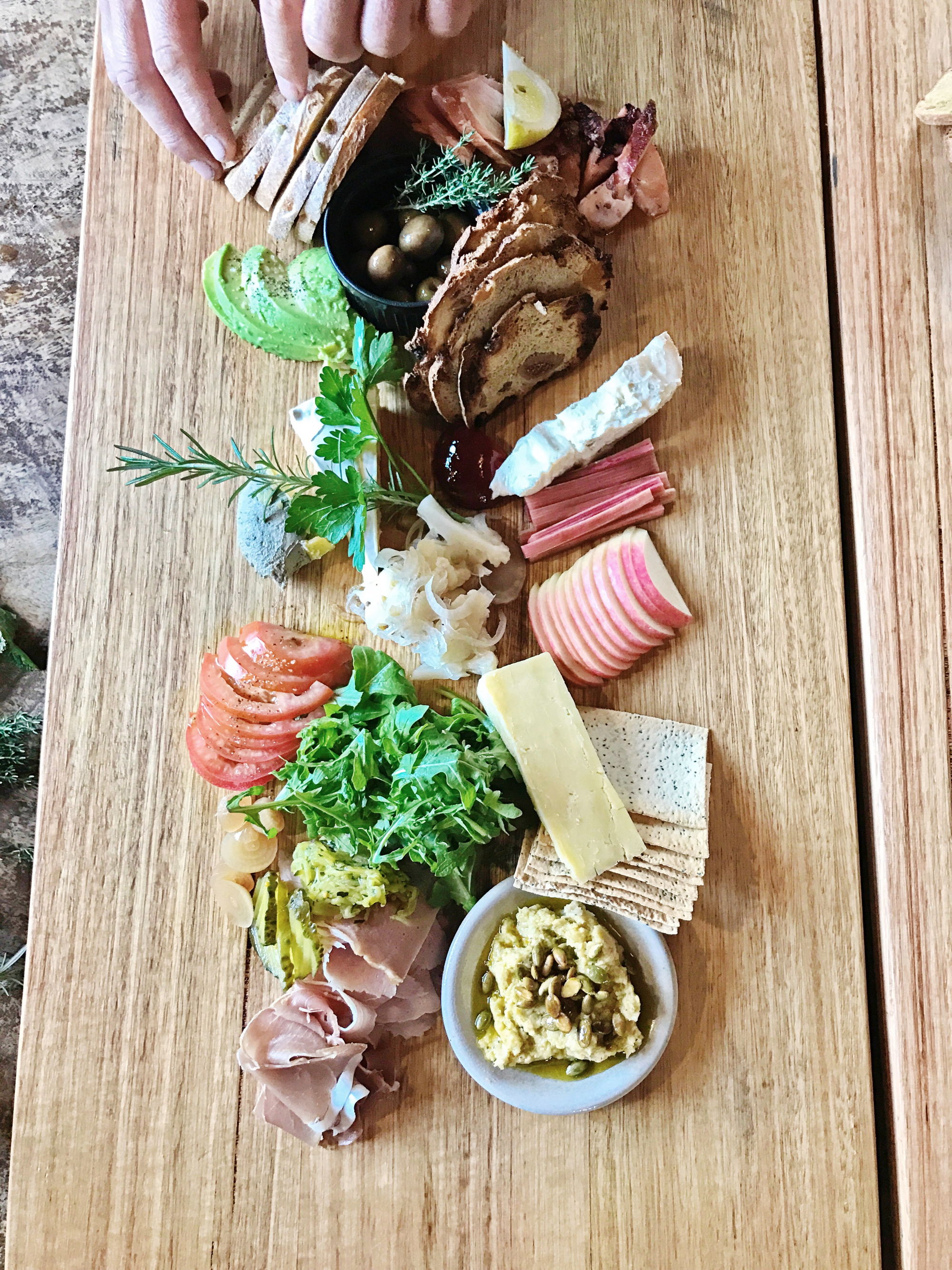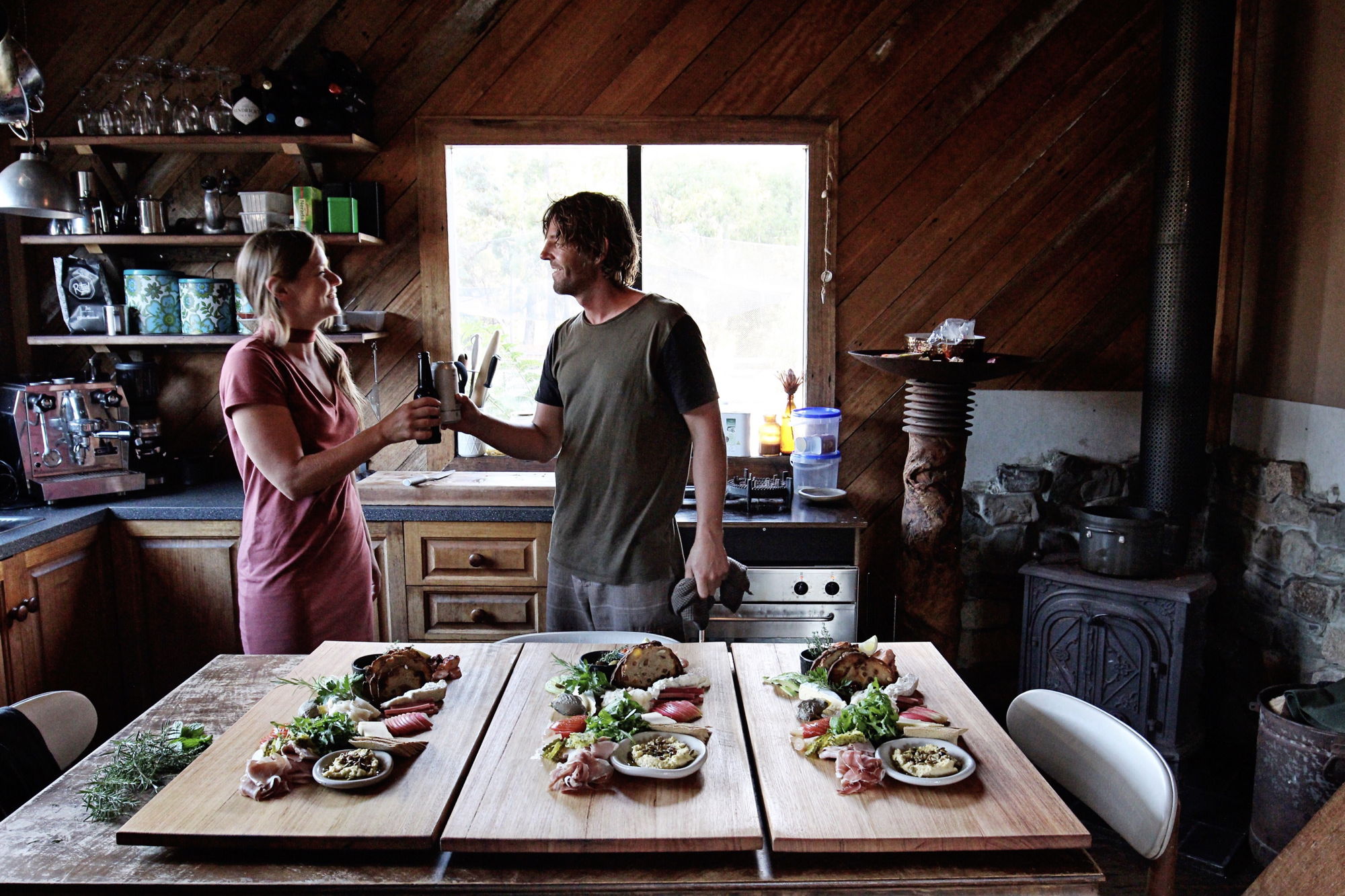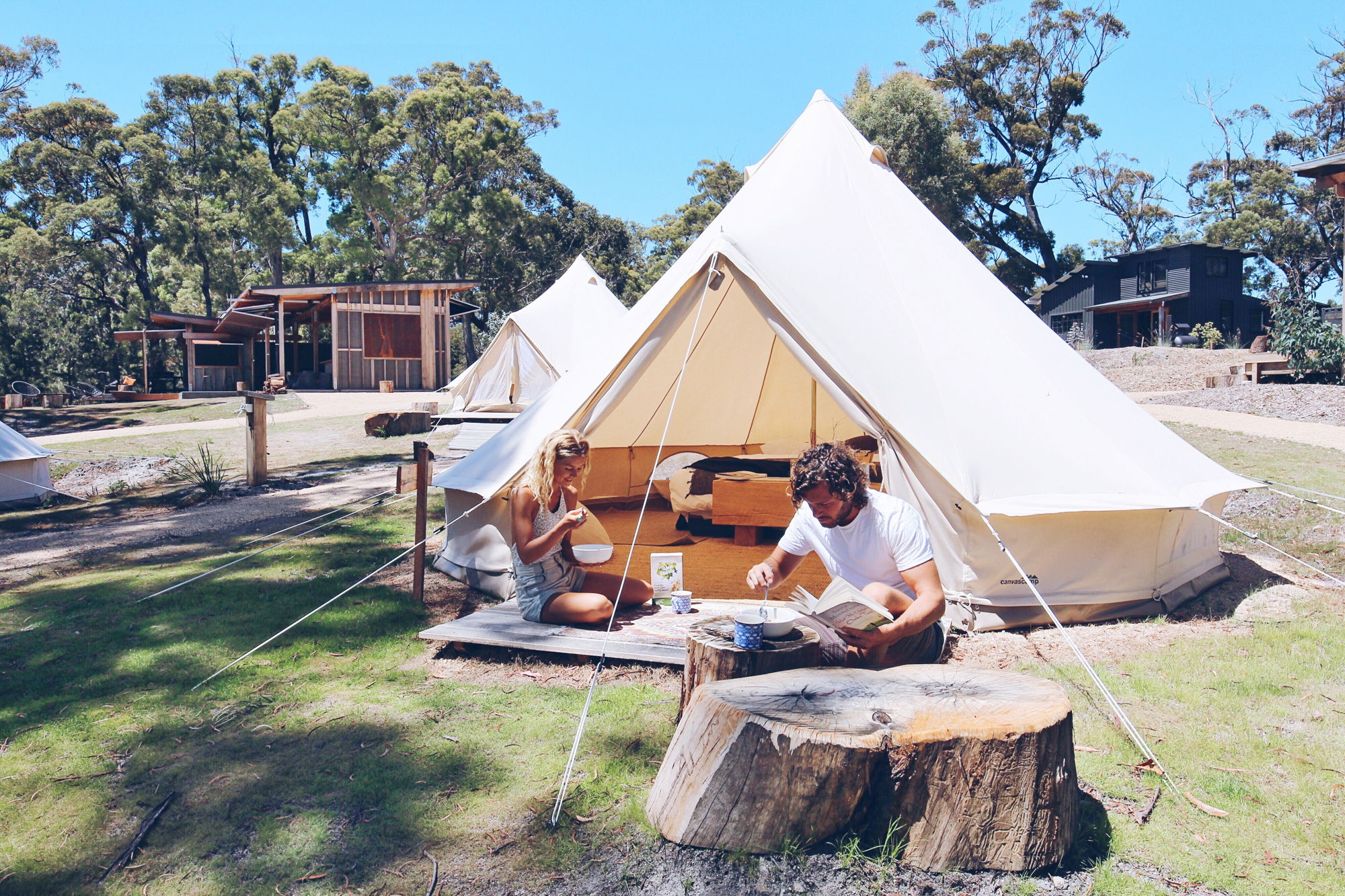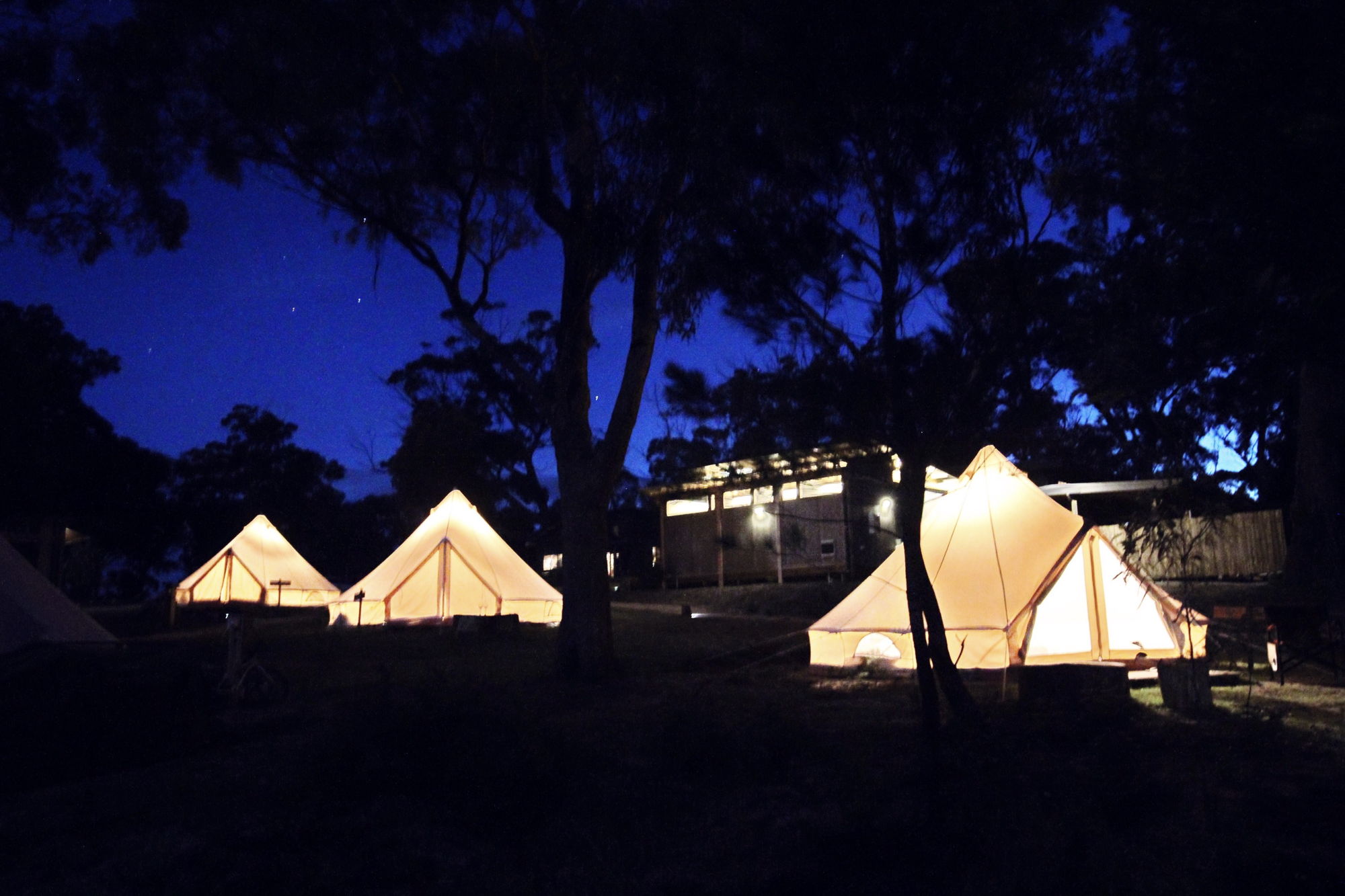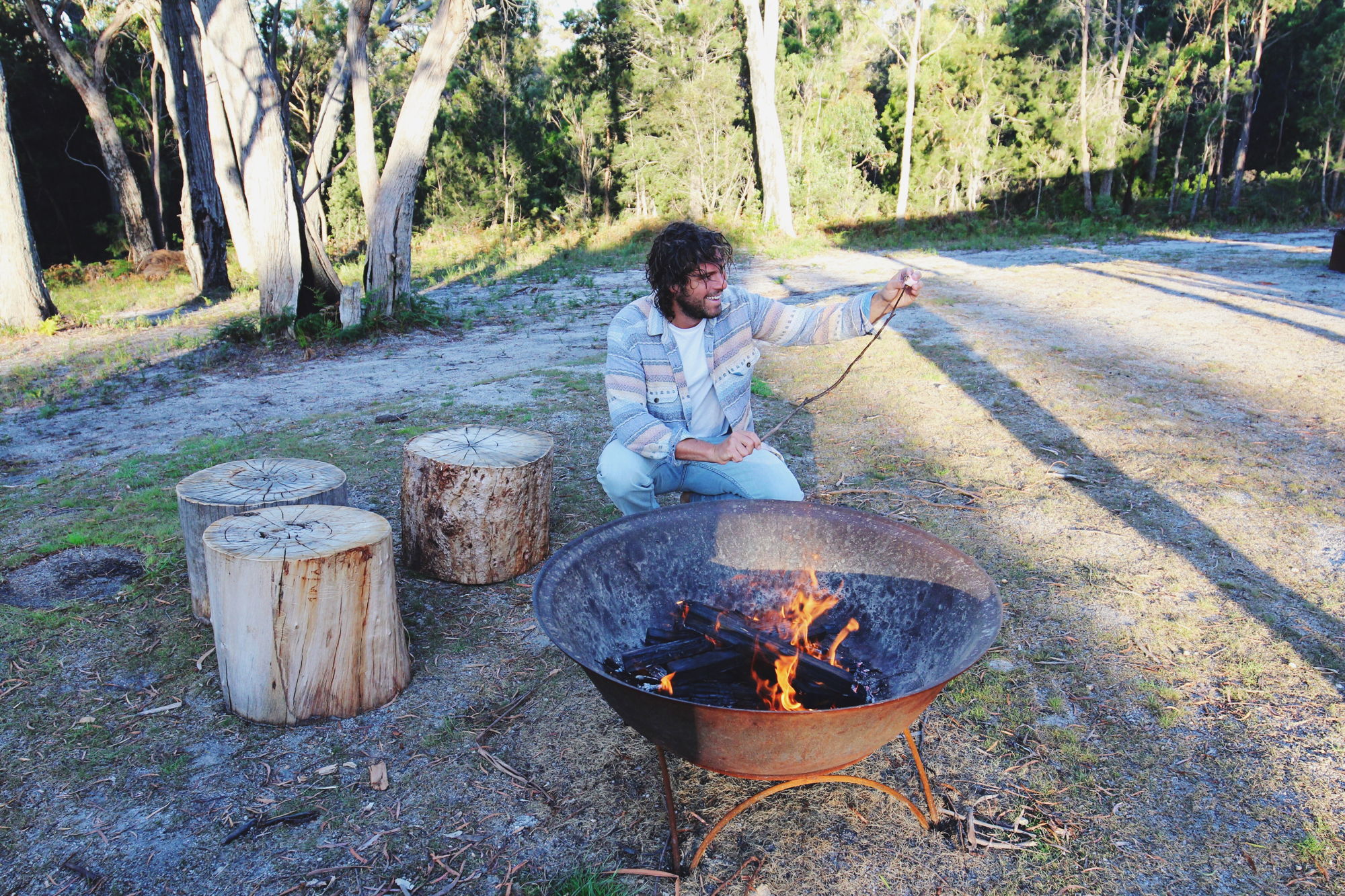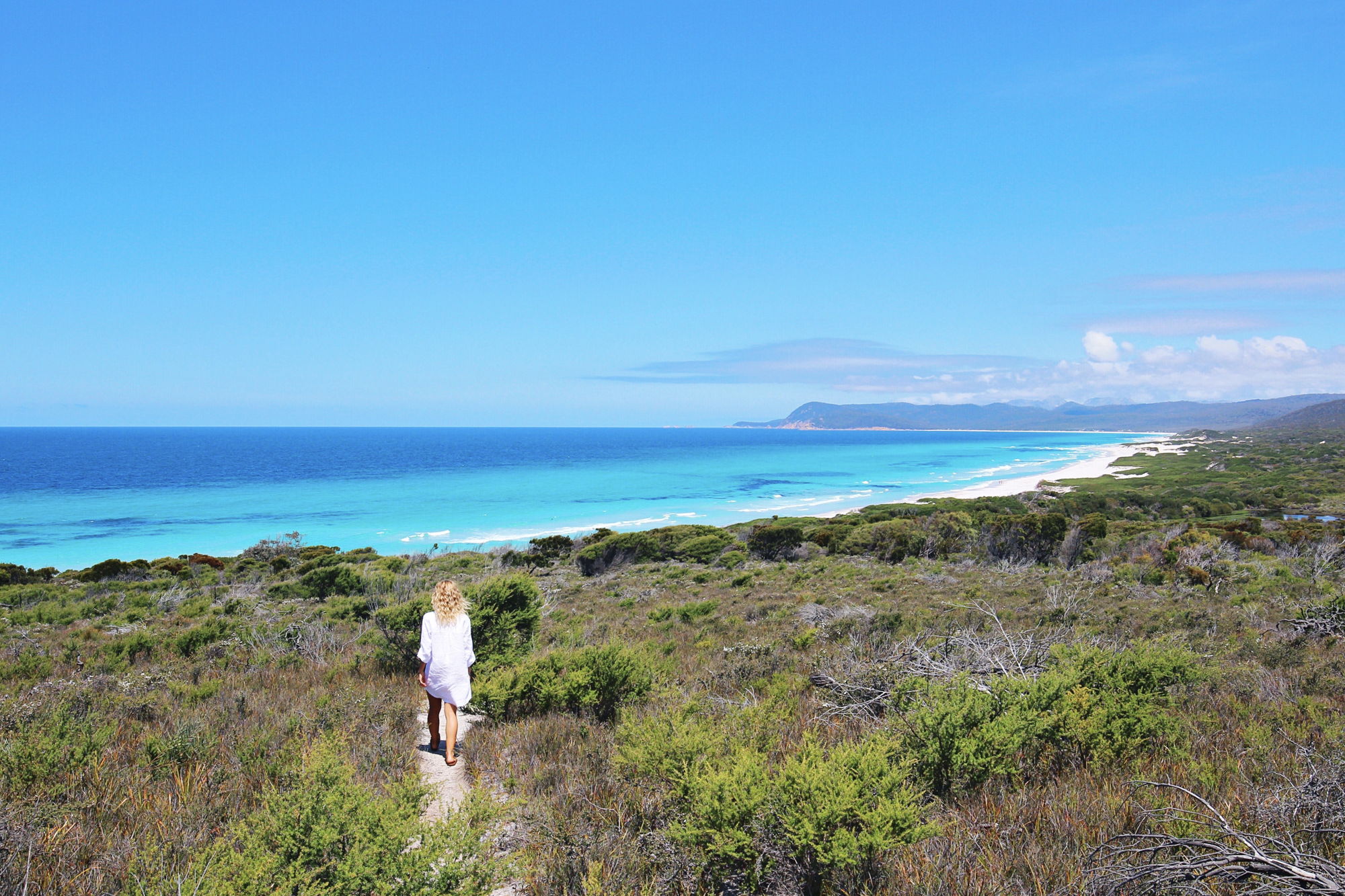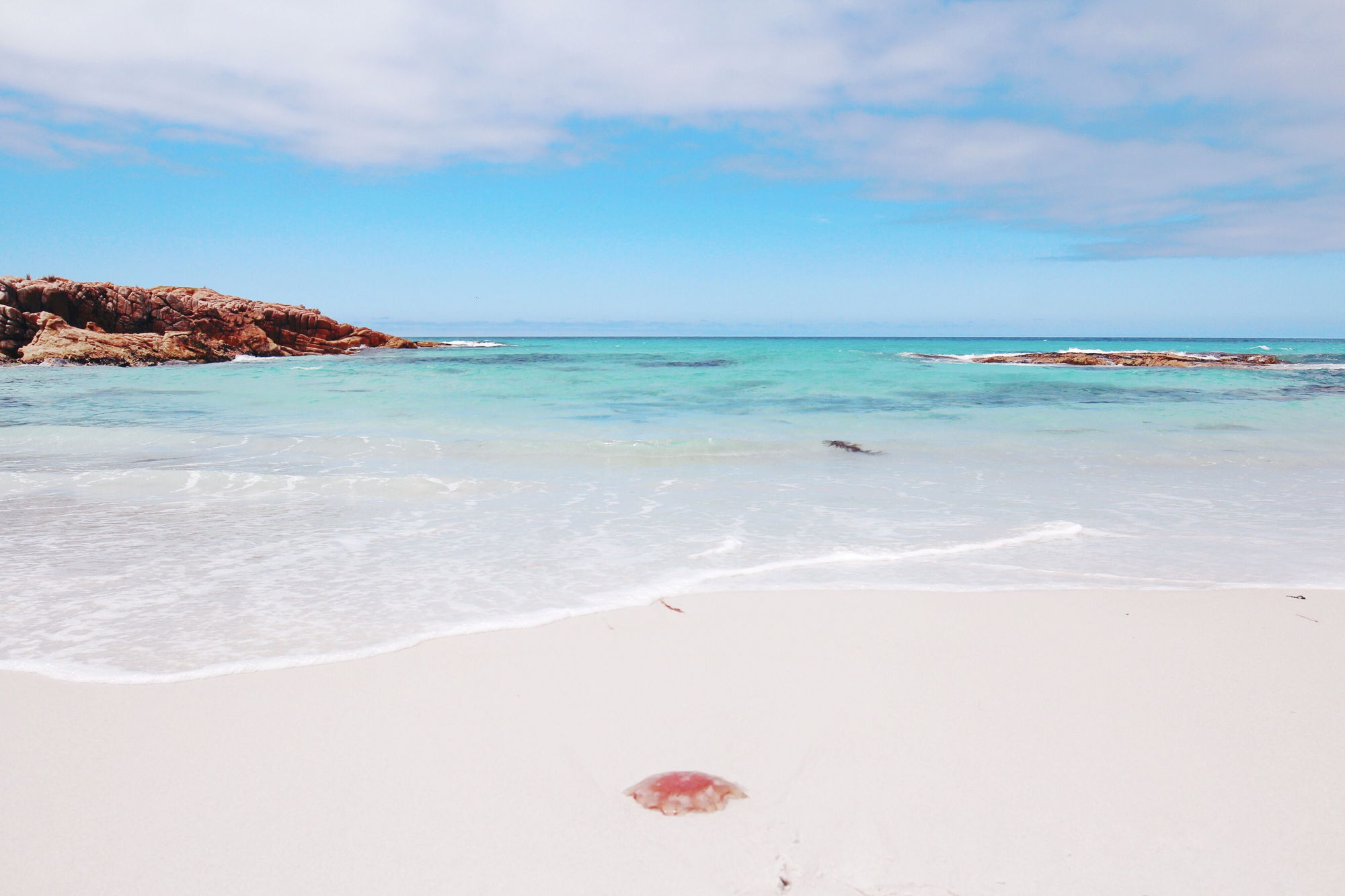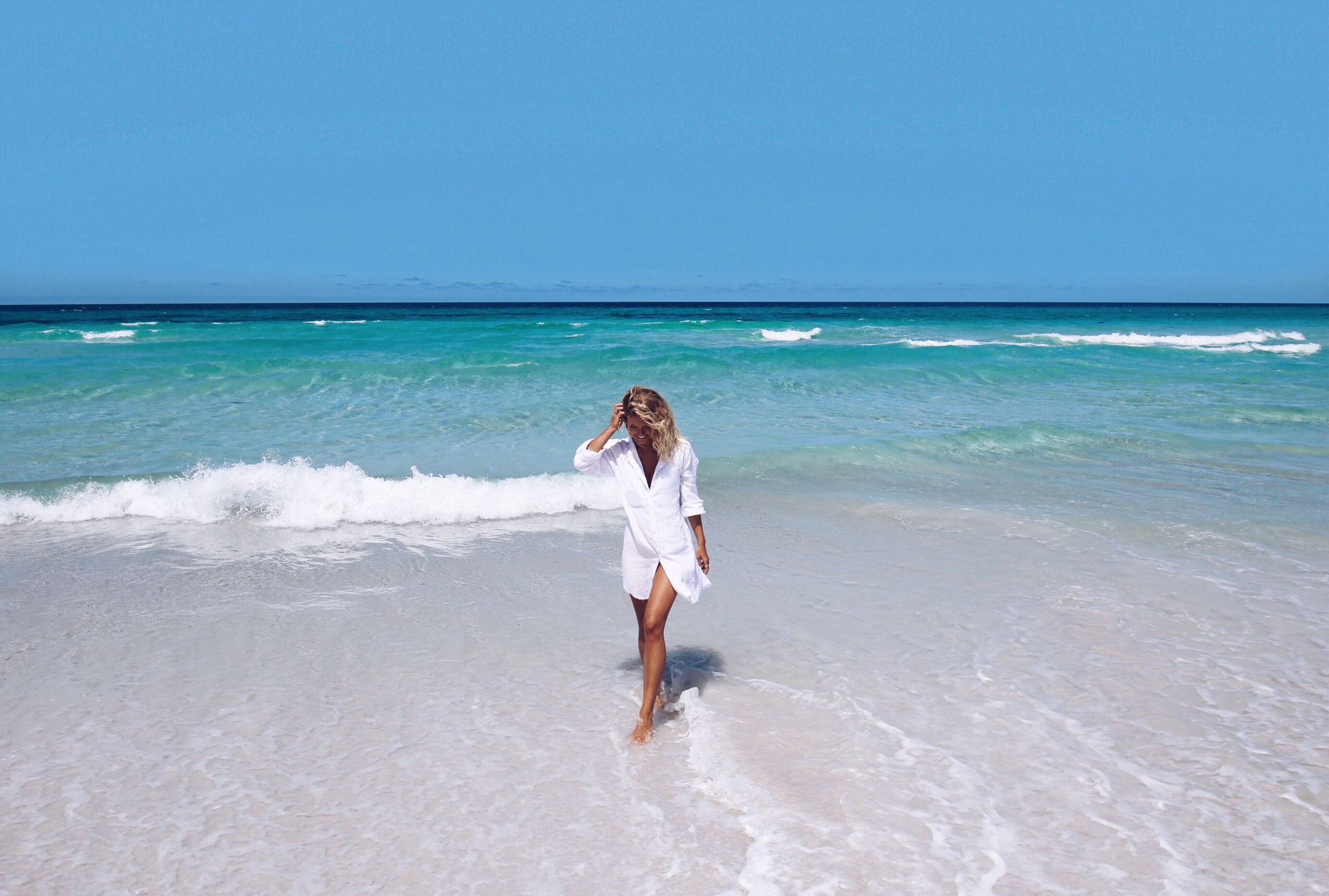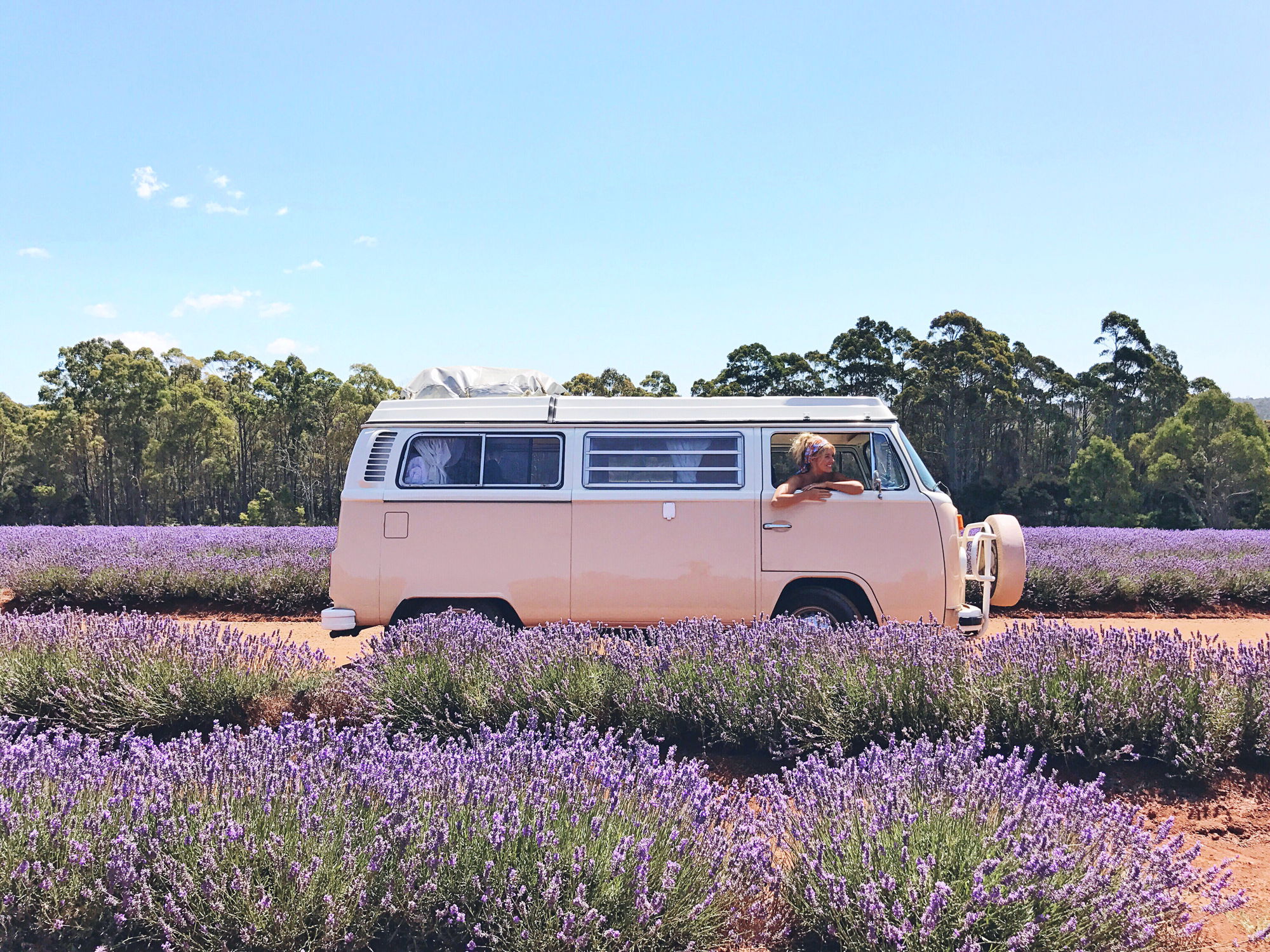 Until next time Tassie, 
Elise x