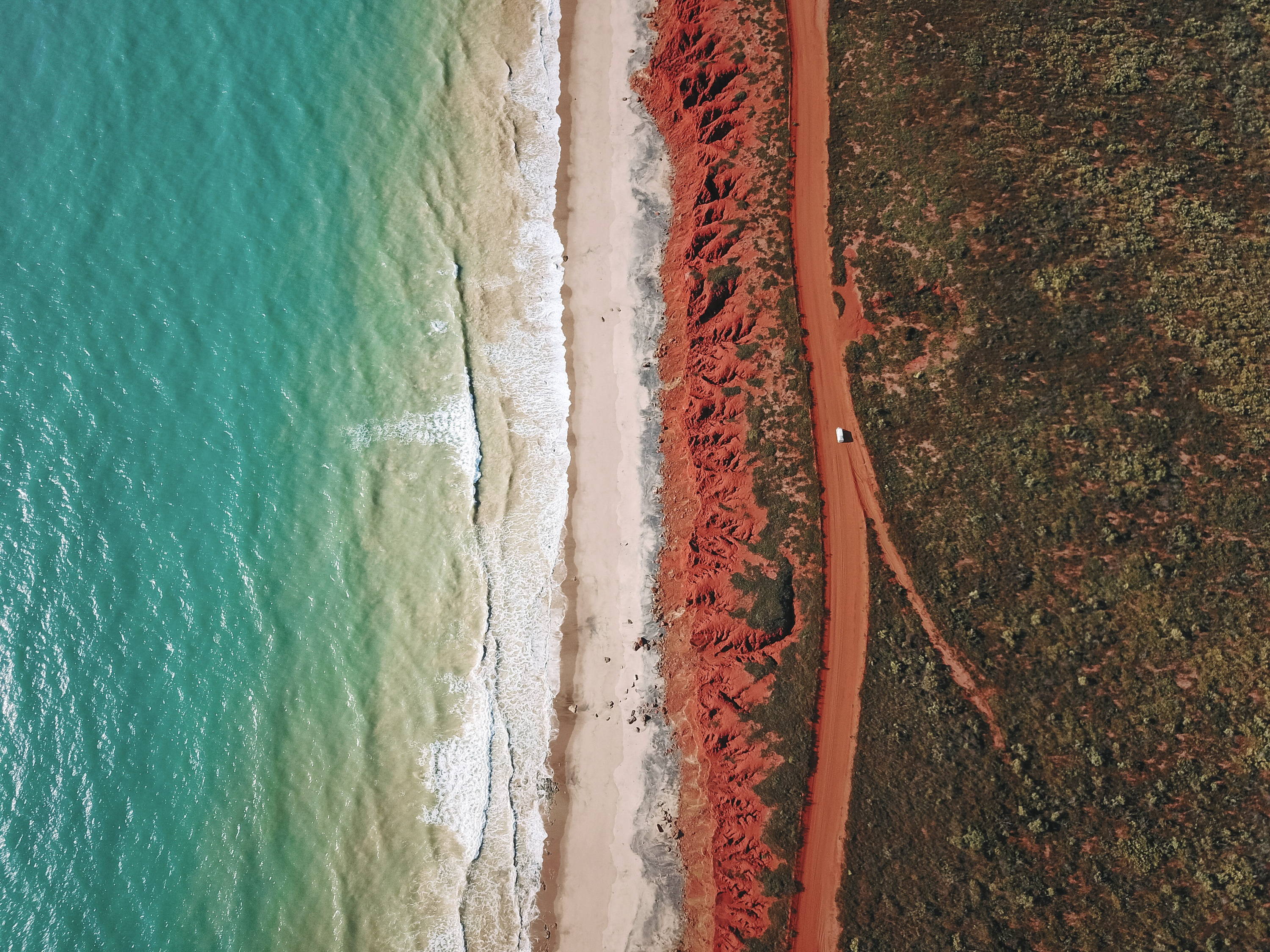 We gave ourselves four days to drive from Perth to Broome, and twelve days later we made it.
I am, however, very pleased to tell you that the cause of our slow travel had nothing to do with breakdowns of any description.
As we drove up the coastline, the temperature steadily rose with us. Scout kept chugging along, but we found ourselves seeking rest and shade. So as a result we stumbled upon some spectacular campgrounds, and once there, we were very unmotivated to get back onto the wide open, stinking hot road.
The first was a surprisingly beautiful free rest stop called DeGreys River. We pulled off the dusty highway down onto the river bank where there was plenty of shade and the first breeze we'd experienced in days. I wouldn't call it cool... but it was a breeze.
We stayed two nights, however if you ever find yourself here, I will warn you. In the middle of the night I heard something, so I peeked out the curtains into the dark and promptly told Dom that there were camels right outside the van.
They actually turned out to be heard of resident Brahman cattle (white cows with humps) but they scared the jeepers out of me.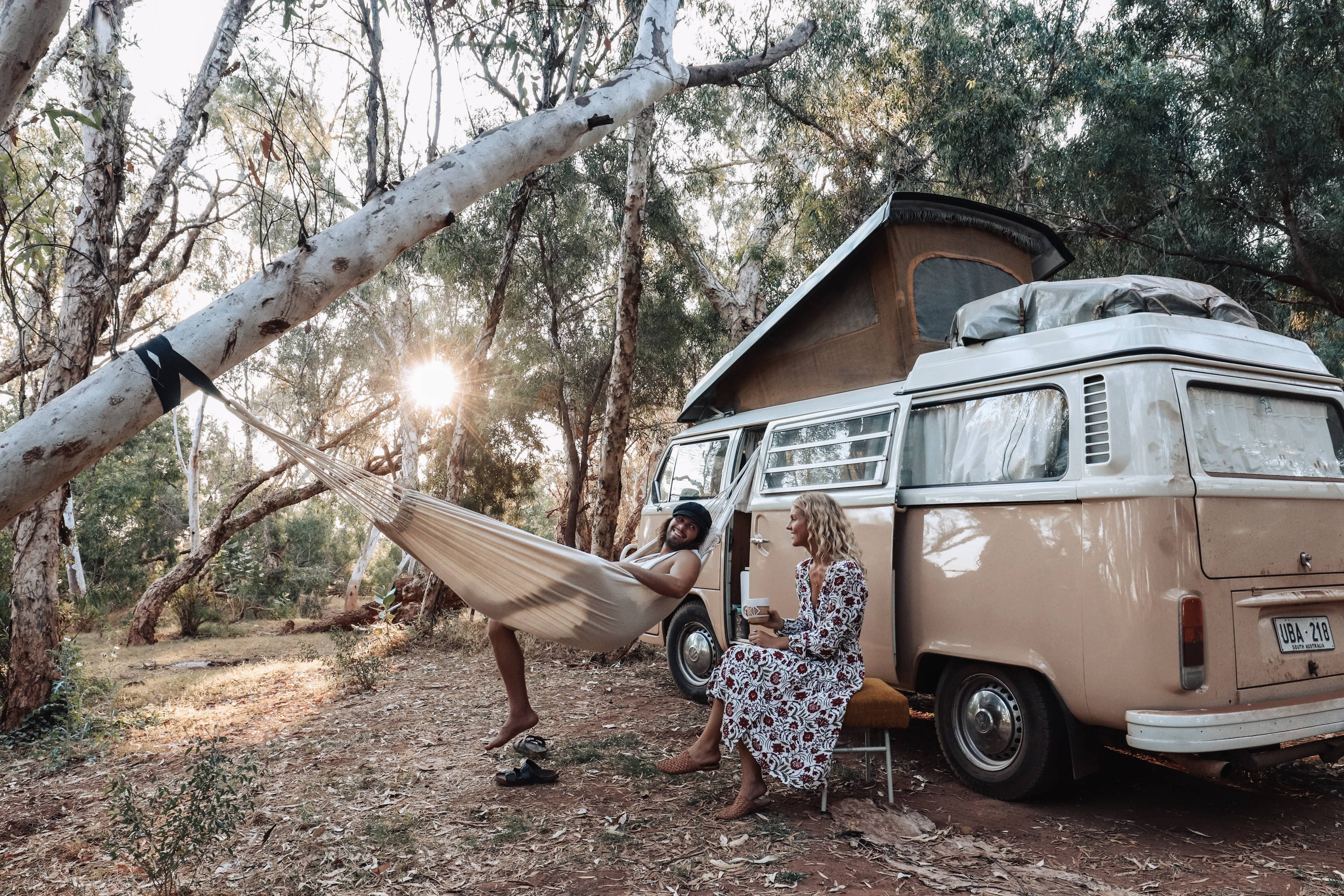 The next spot we stopped was Cape Keraudren, where a bunch of campsites are dispersed over a quiet headland that hooks onto eighty mile beach on one side. We camped on the other side, overlooking a beautiful turquoise blue inlet. As you turn off the highway to head in, there's a fuel station with basic supplies, which is fortunate because there's nothing else for hundreds of kilometers in either direction.
We would have stayed in this spot for weeks if we'd prepared ourselves better, but in the end we had enough to last us five nights, and that was still pretty great.
One warning - pack natural insect repellent. No roaming camels or cows here, but do watch out for the sand flies. You can't see them but as soon as the sun begins to set, they'll set upon you (or set upon Dom… everything attacks him and not me, poor thing). They were the only downside to a spectacular spot, and we'd do it all again, bites and all.
We were joined here by a family of four travelling in their Kombi van, Summer. We sat around chatting, trading woeful breakdown tales, and stories all about the joys of travelling in a car that honestly has you feeling like you've stepped back in time. To a simpler time, a slower time, and a very happy time. We loved hearing about their journey so far, and we felt inspired that they were doing it with their kids, all piled into the small Kombi together.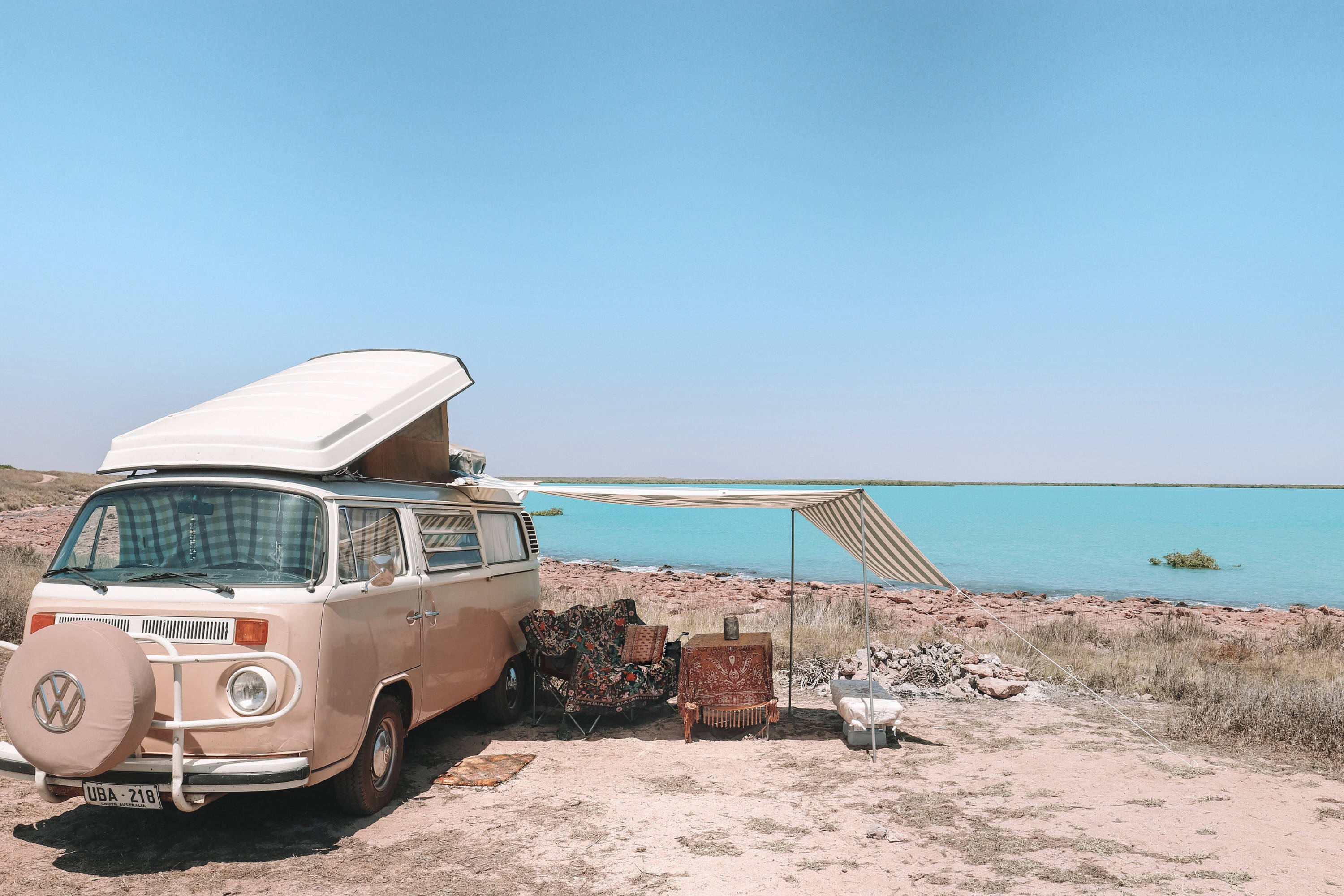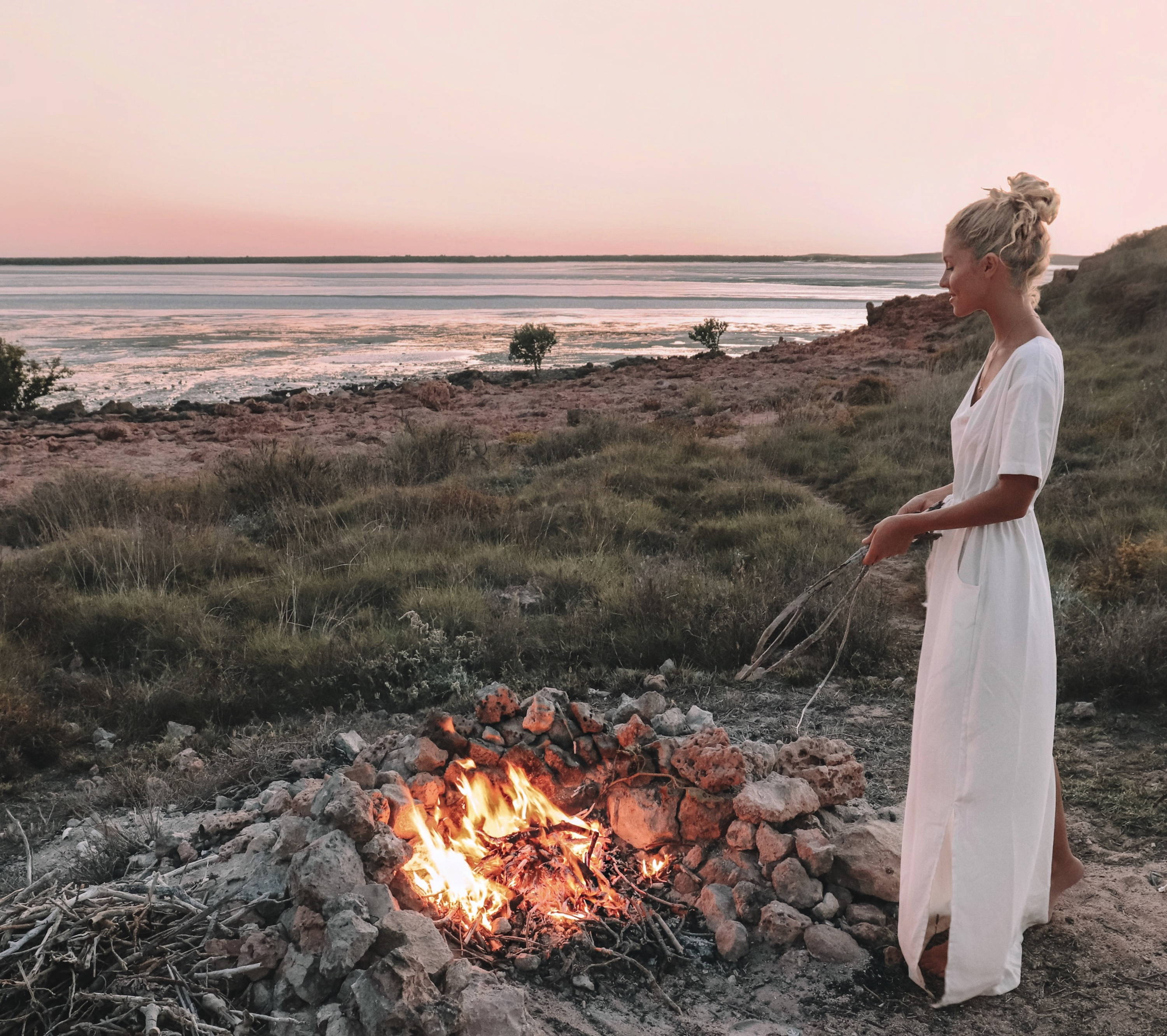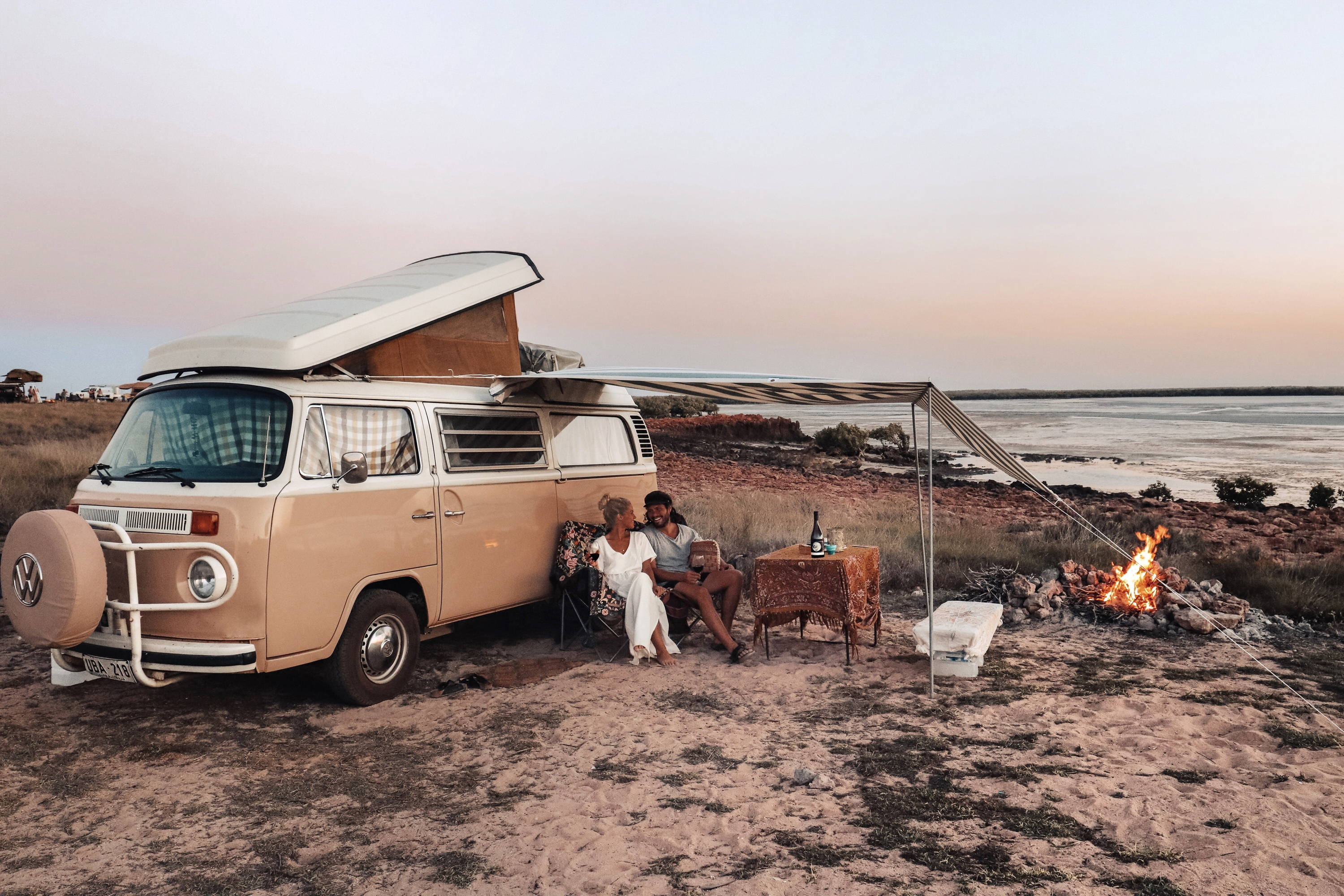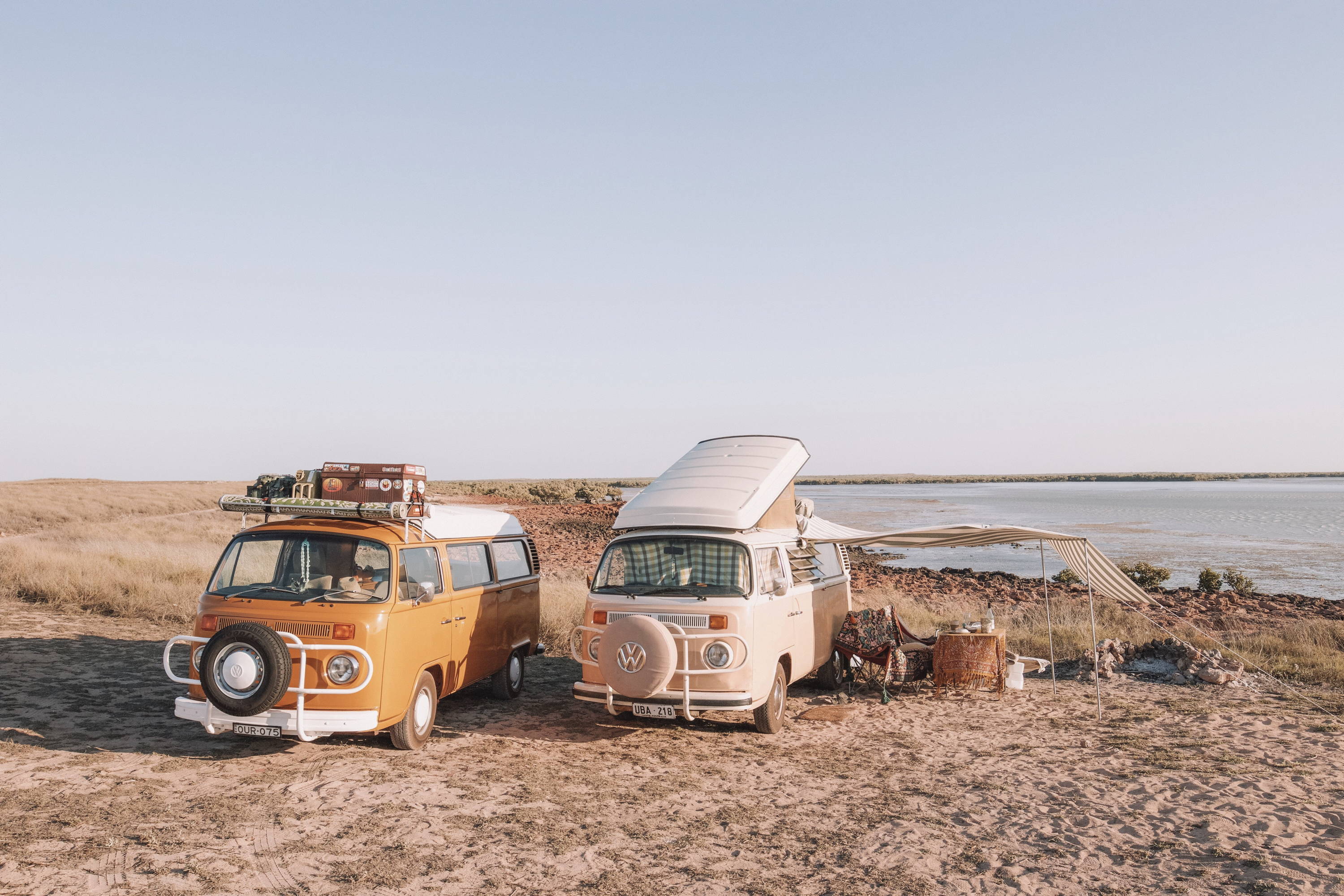 As we made our way towards Broome, the pindan earth became a more striking shade of red, palm trees began to line the roads, and life became a little more populated. They even had a McDonalds, something we hadn't seen for a few thousand kilometers (not that it was of any interest). Although we did later hear of how when the plan for the Broome McDonalds came to light, there were a ton of locals petitioning for it to be stopped, and at the same time, there were just as many kids and teenagers petitioning for it to come on in, because it was the most exciting thing to happen in yonks.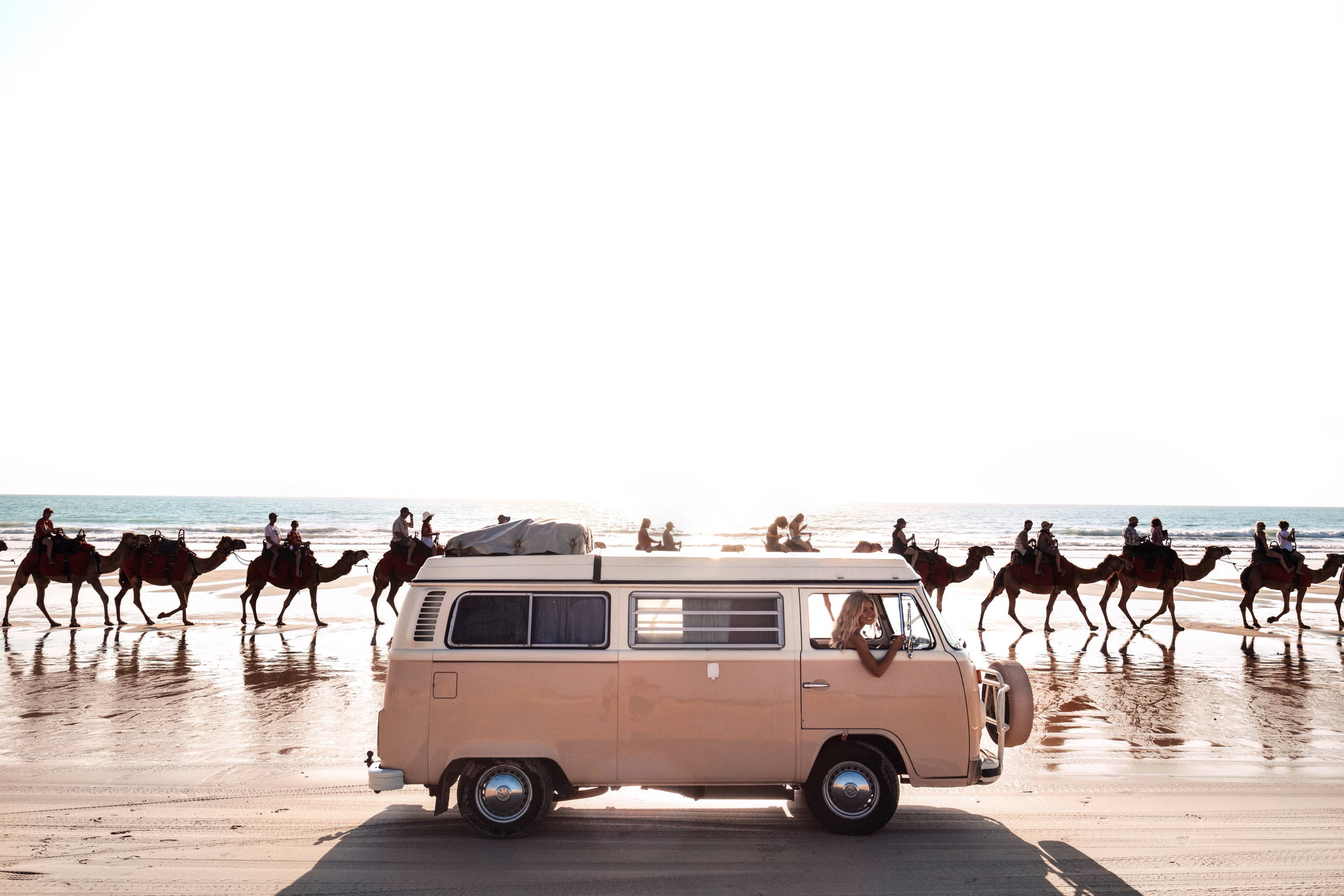 We loved Broome. Truly, madly, deeply loved it.
We spent just about every night parked on the sand on Cable Beach watching the sun go down. As the camels zig-zagged up and down the beach carrying hoards of tourists getting their glory moment, we had ours sitting on our double deck chair watching them, eating dinner with our feet in the water, while the huge sun sunk into the sea.
We did have a wheel or two sink too, but there were always helpful people around to help us dig her out.
We found a sneaky spot to camp (not to be mistaken for a camp-spot, as there were no signs saying we could or that we couldn't, and it didn't even get a mention on wikicamps… so we figured we'd give it a go, and no one bothered us all week) right above the sand on the beachfront down the end of the beach. I don't want to ruin it, but it's behind a flower bush if anyone wants to go exploring ;)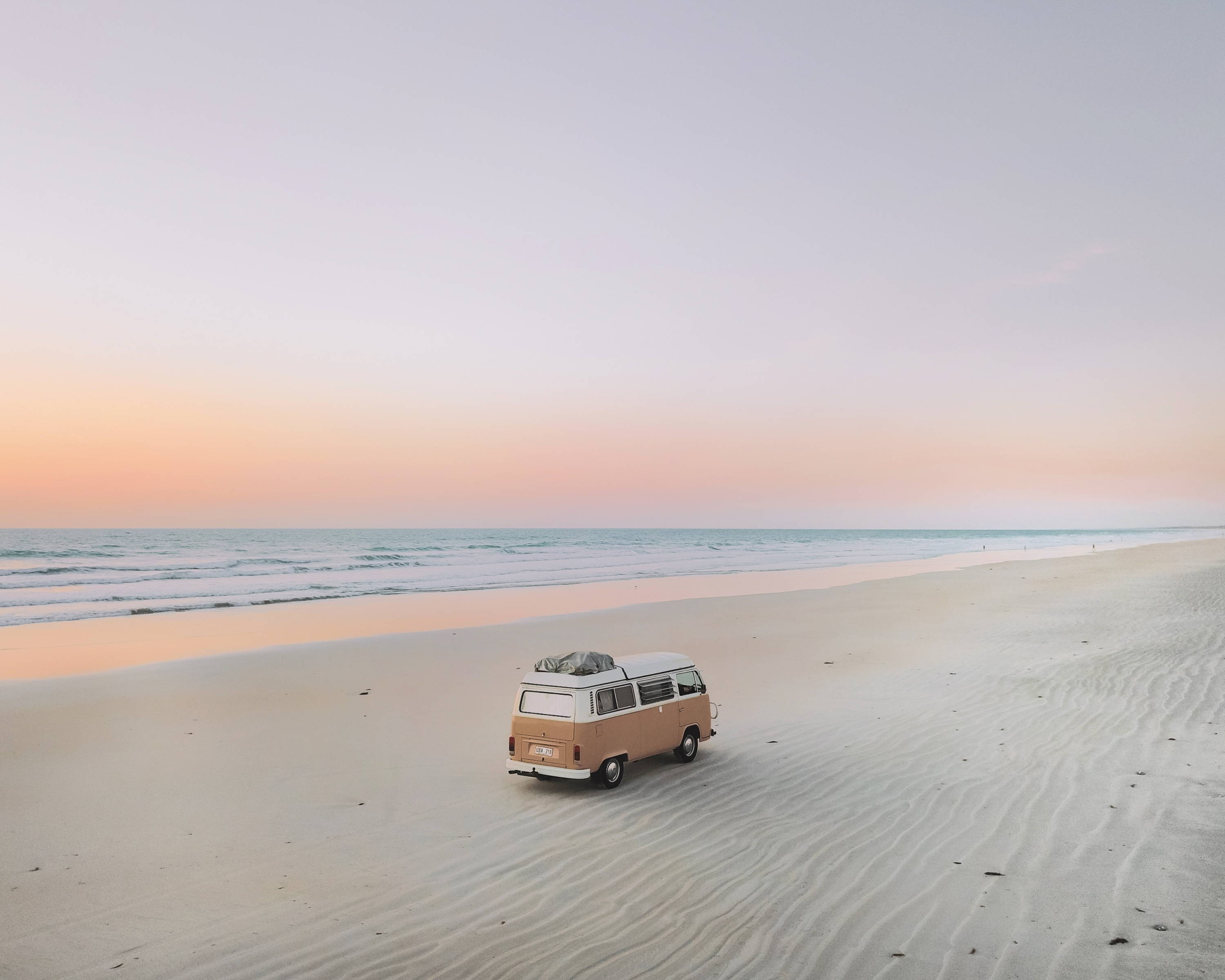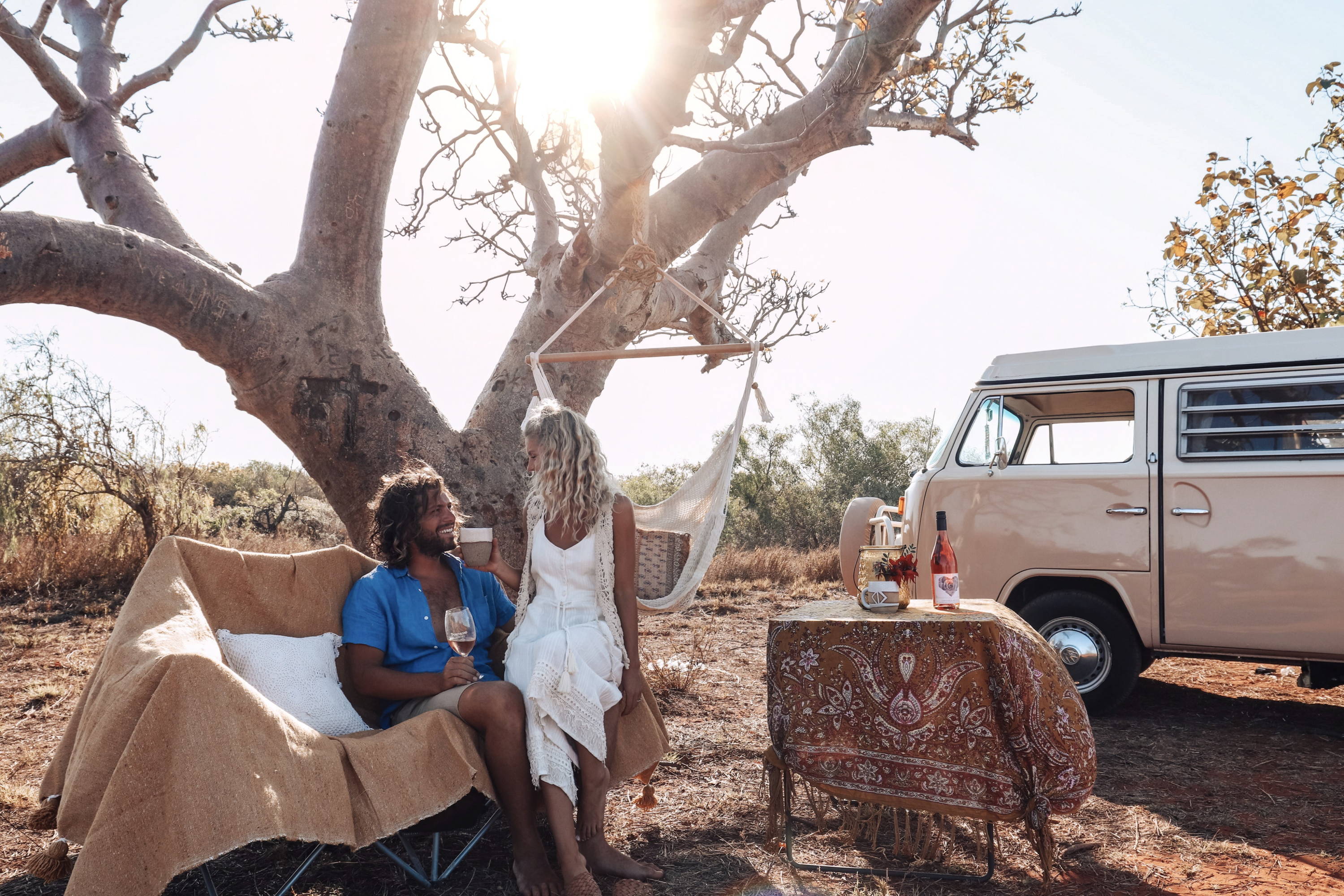 We would have loved to go up to Cape Leveque, but we'd been warned that we wouldn't be able to make it in the Kombi. That didn't stop us from giving it a go though!
On the satellite map I could see this glorious spot where the pindan earth met the turquoise coastline with a tiny road running right through the middle. I held it up for Dom to see, and excitedly told him "I want to go THERE".
We hit the bright red corrugated roads leading north of Broome with high hopes, and the music up loud. What followed was nine hours of getting bogged, and bogged again, and bogged again, then turning around and getting bogged just as many times on the way back. We had to almost dismantle the the car underneath to shake the sand out of every part. It was hot work, and we couldn't jump into that enticing turquoise water because… crocs. Big ones apparently. No thanks. I still hadn't seen any, but at this point the idea of them terrified me. I didn't like the idea of something that could get me before I knew what was going on, and if, by some chance, I did see it coming, it could chase me straight on to land and eat me anyway. No thank you.
Our air catchment (for the radiator mounted under Scout) turned into something resembling a snow plow as we drove. More than once the red dust filled up so much underneath that it started coming up INTO in van from whatever tiny holes it could get through. We couldn't see, or breath, I was screaming for Dom to stop while he kept sliding the van along screaming back - "we caannnnn't!!!".
Now I know what people mean when they say the red dust gets into everything.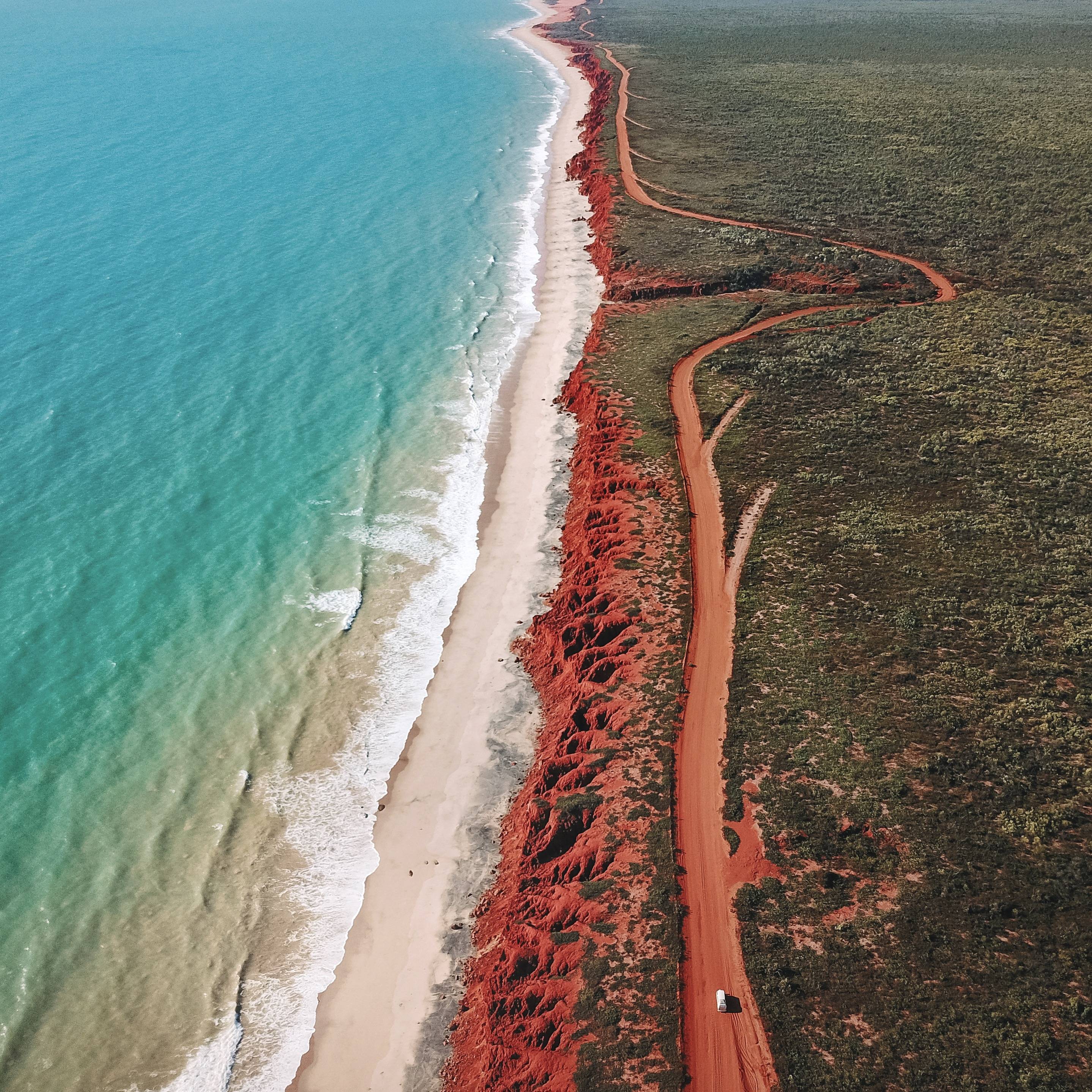 I have this memory though, that I'll never forget for the rest of my life;
It's after we'd given up and turned around. We're heading back towards Broome with another couple of hours of red road ahead of us. But, with all the soft sand behind us we were safe from getting bogged again.
Dom's driving in his jocks, because his clothing was stained red from digging the van out ten times, and he looks like he has a bad fake tan line where his clothing used to be. He's got his reading glasses on because his eyes are full of sand and he needs all the help he can get, and his fiddler cap on backwards to hold his red sand laiden hair off his face.
The sun is setting over the outback, and everything is glowing red as we rattle down corrugation that is so severe I've had to put a sports bra on, and Paul Kelley is blasting through our radio signing, "Gather round people, let me tell you're a story…. From little things, big things growwwww!".
We grin at eachother, and despite what most people might think of as fairly horrendous day, in that moment I'm filled with the most incredible happiness and gratitude to be here, knowing I'll have this memory forever.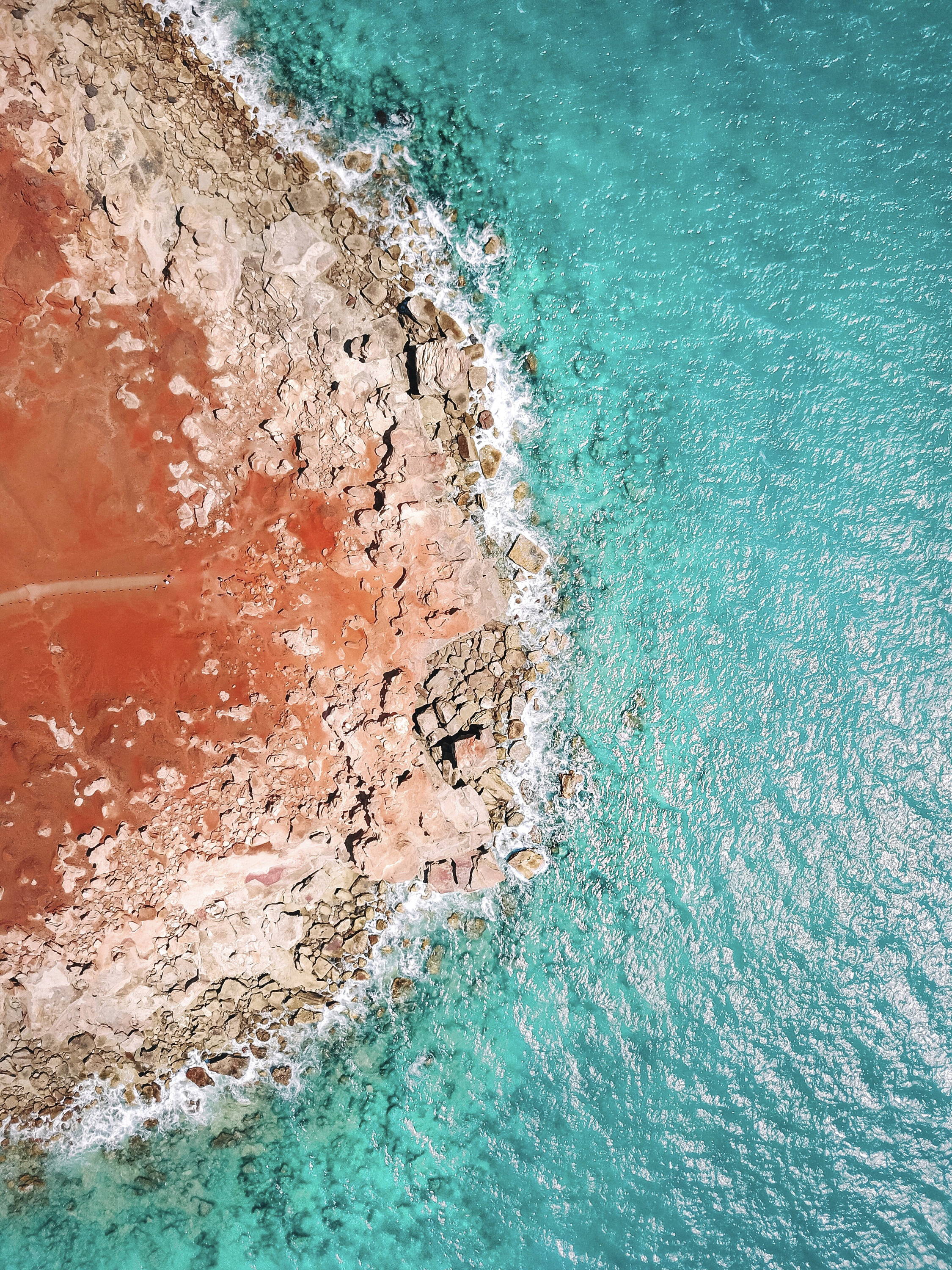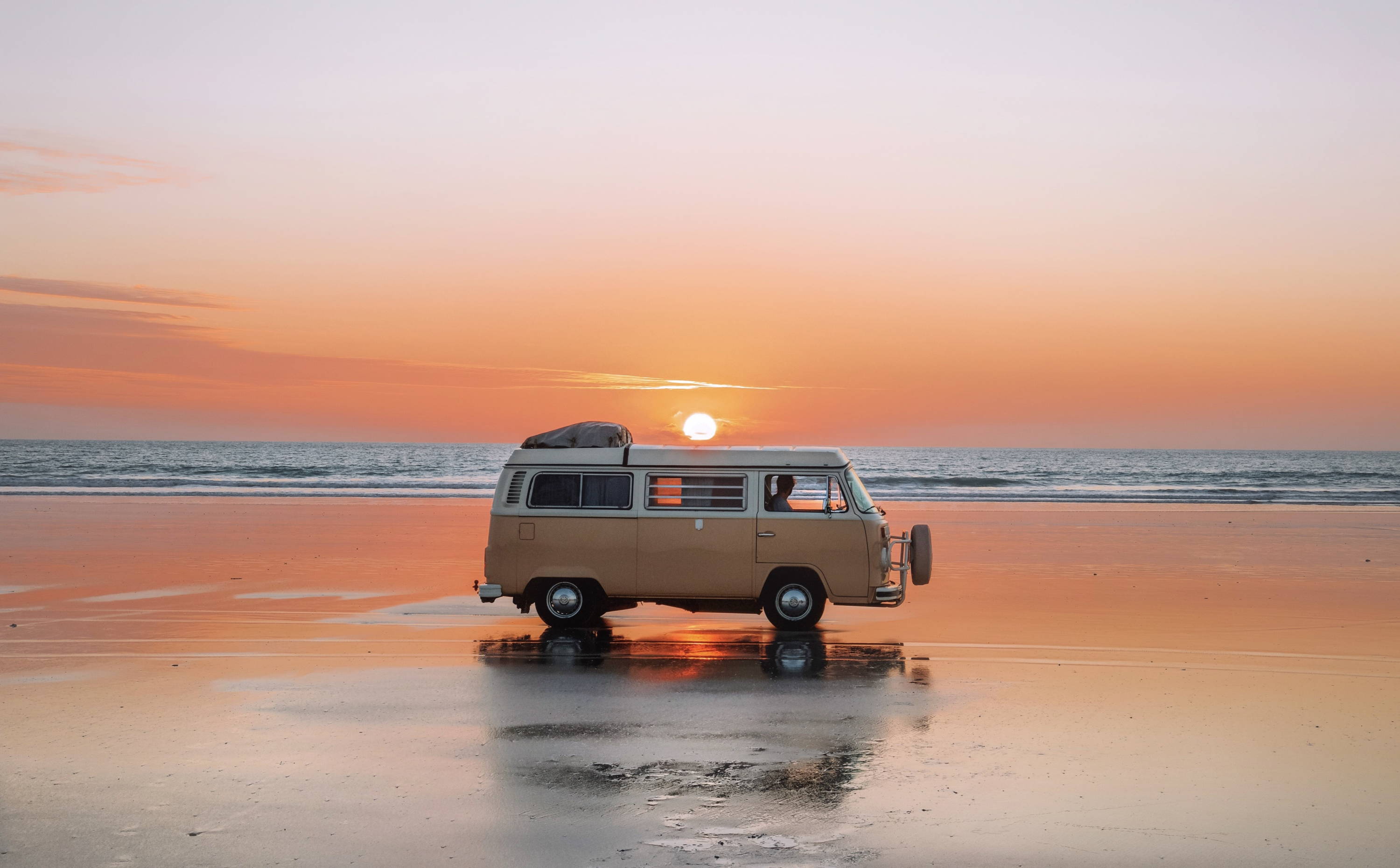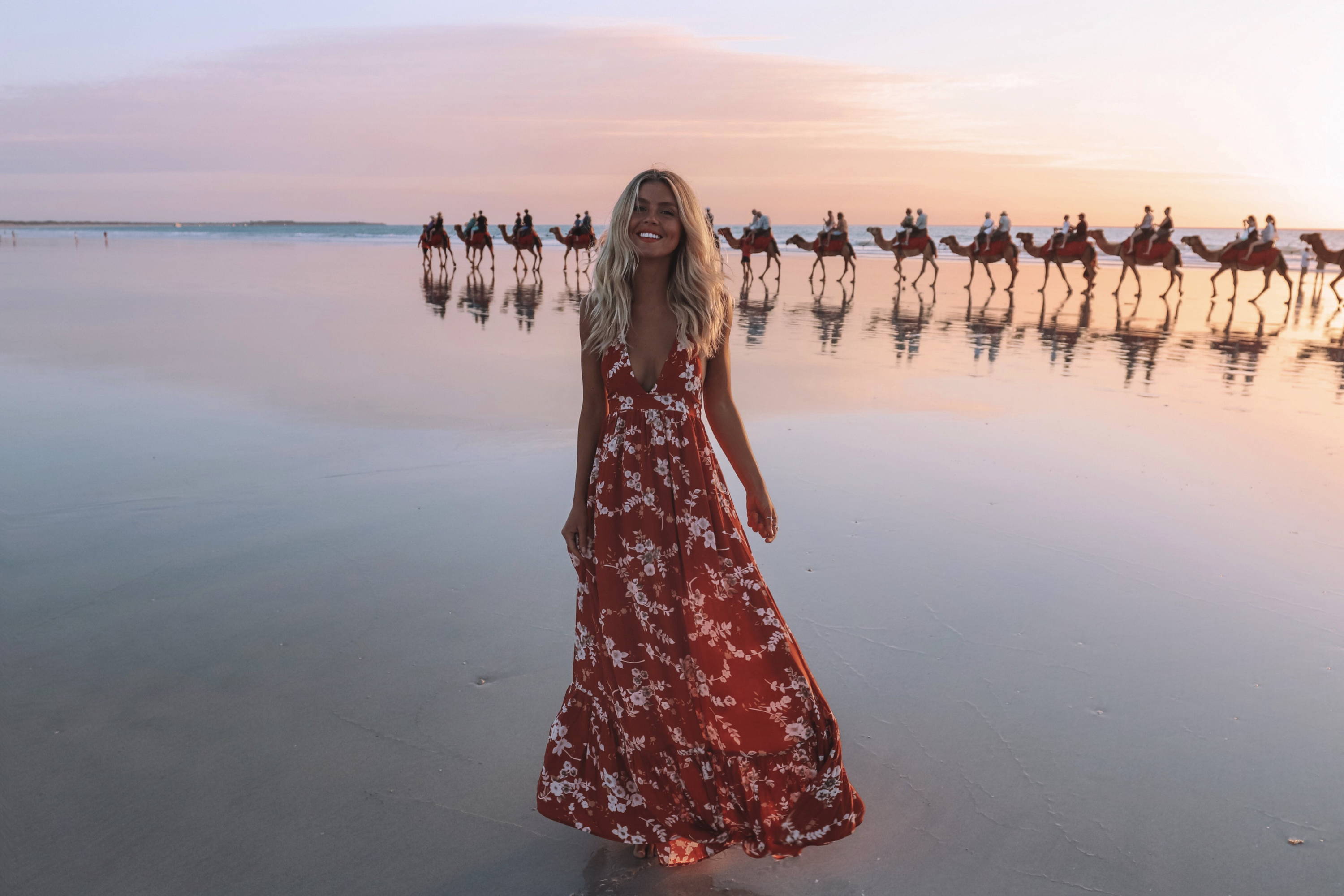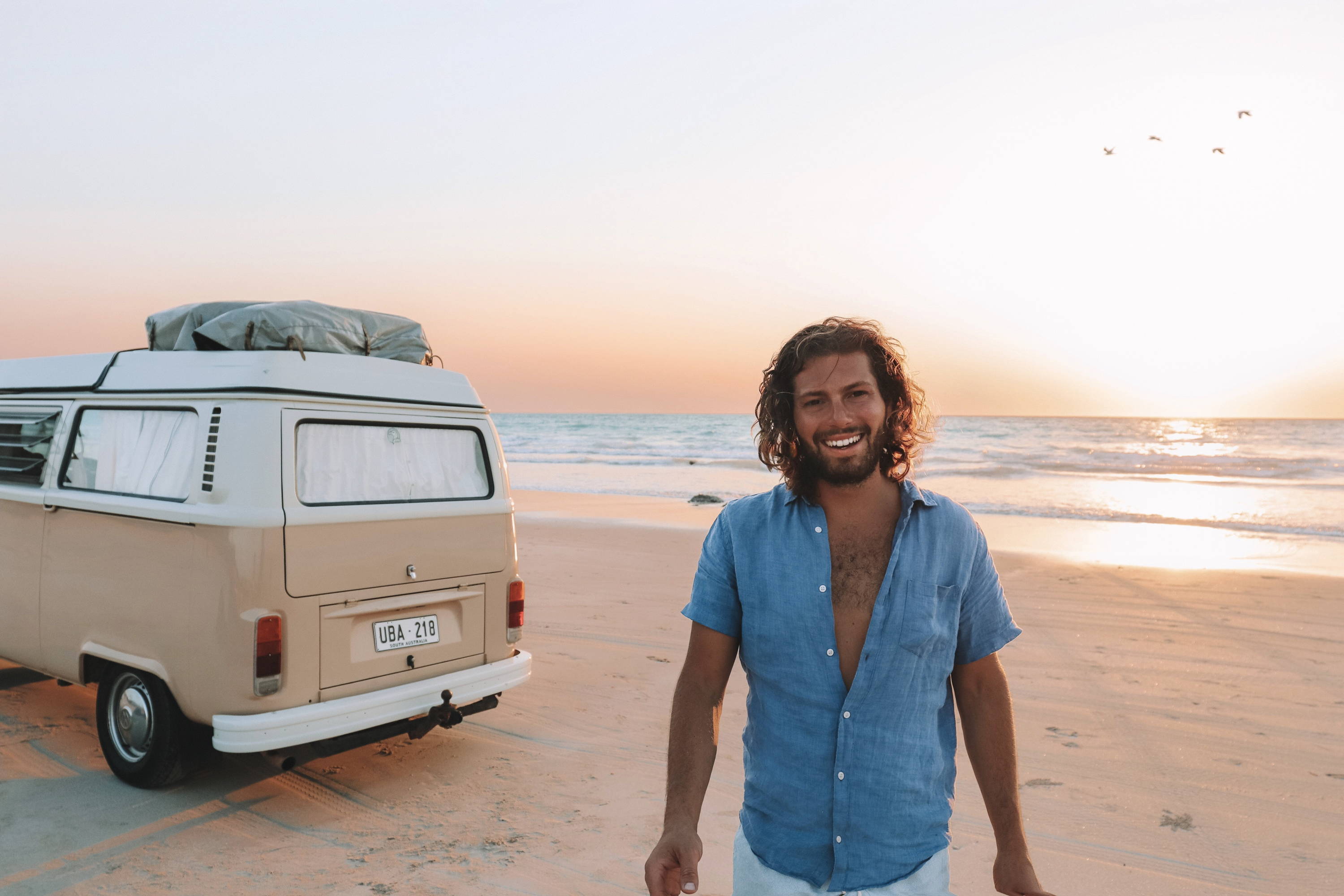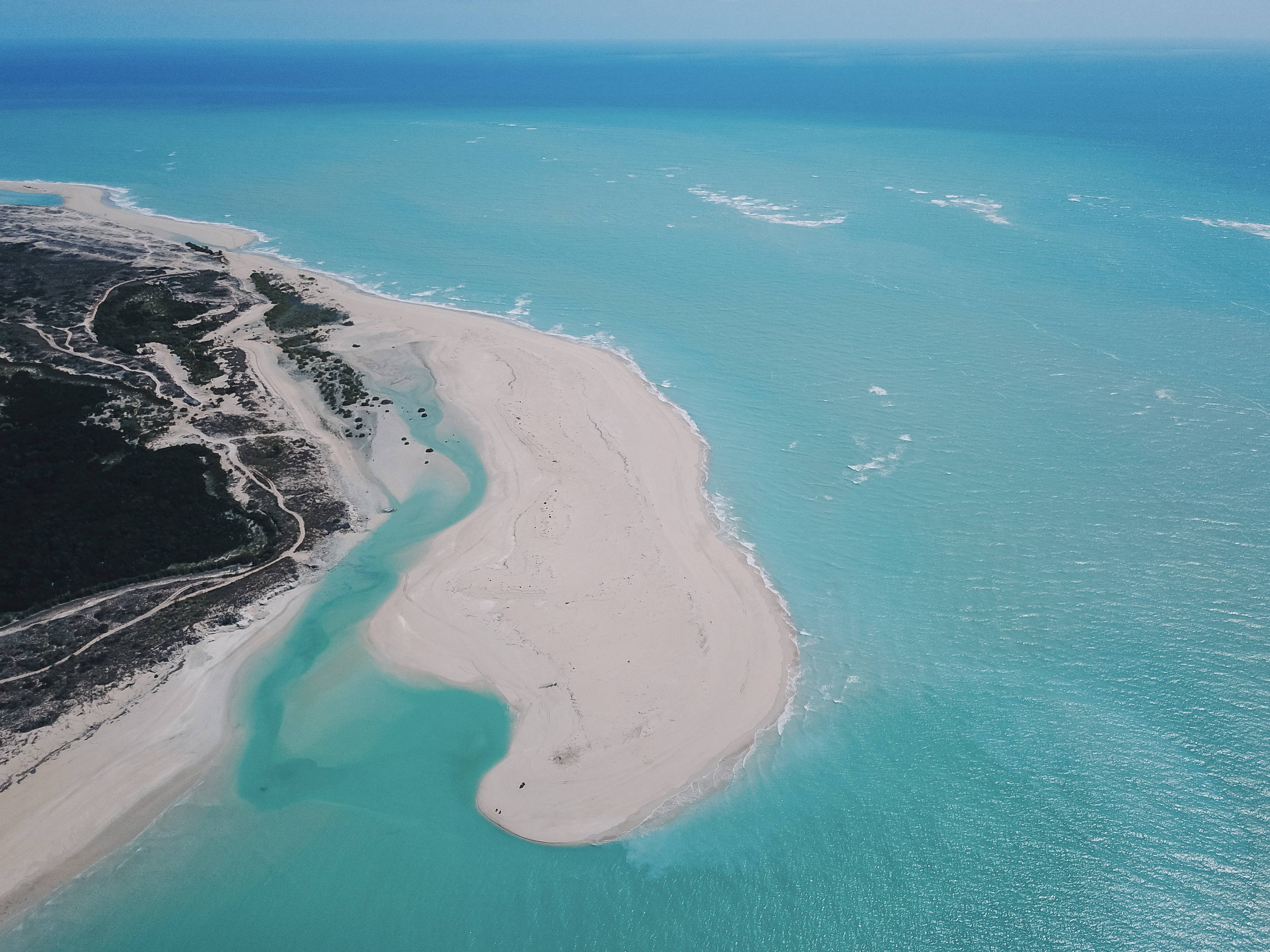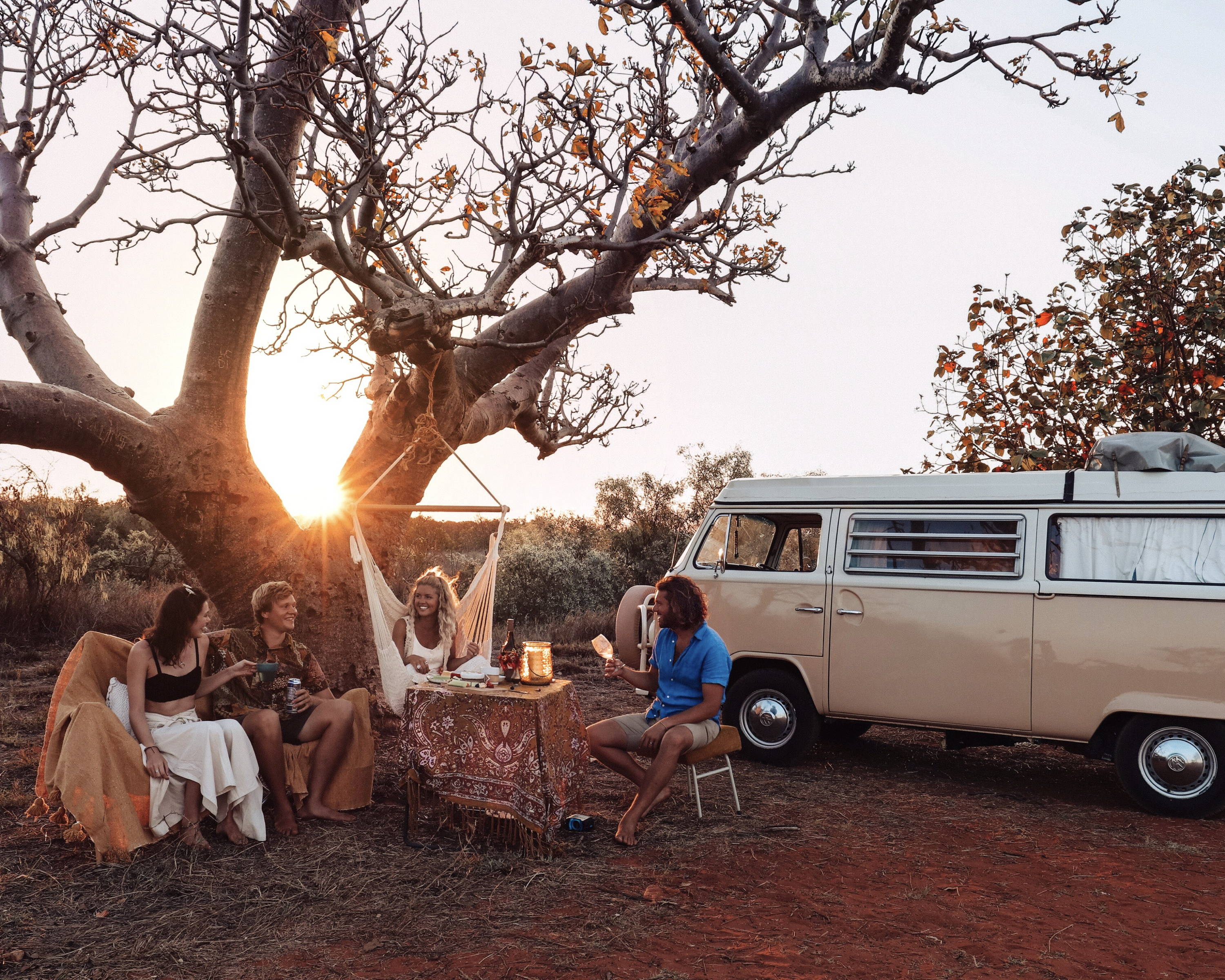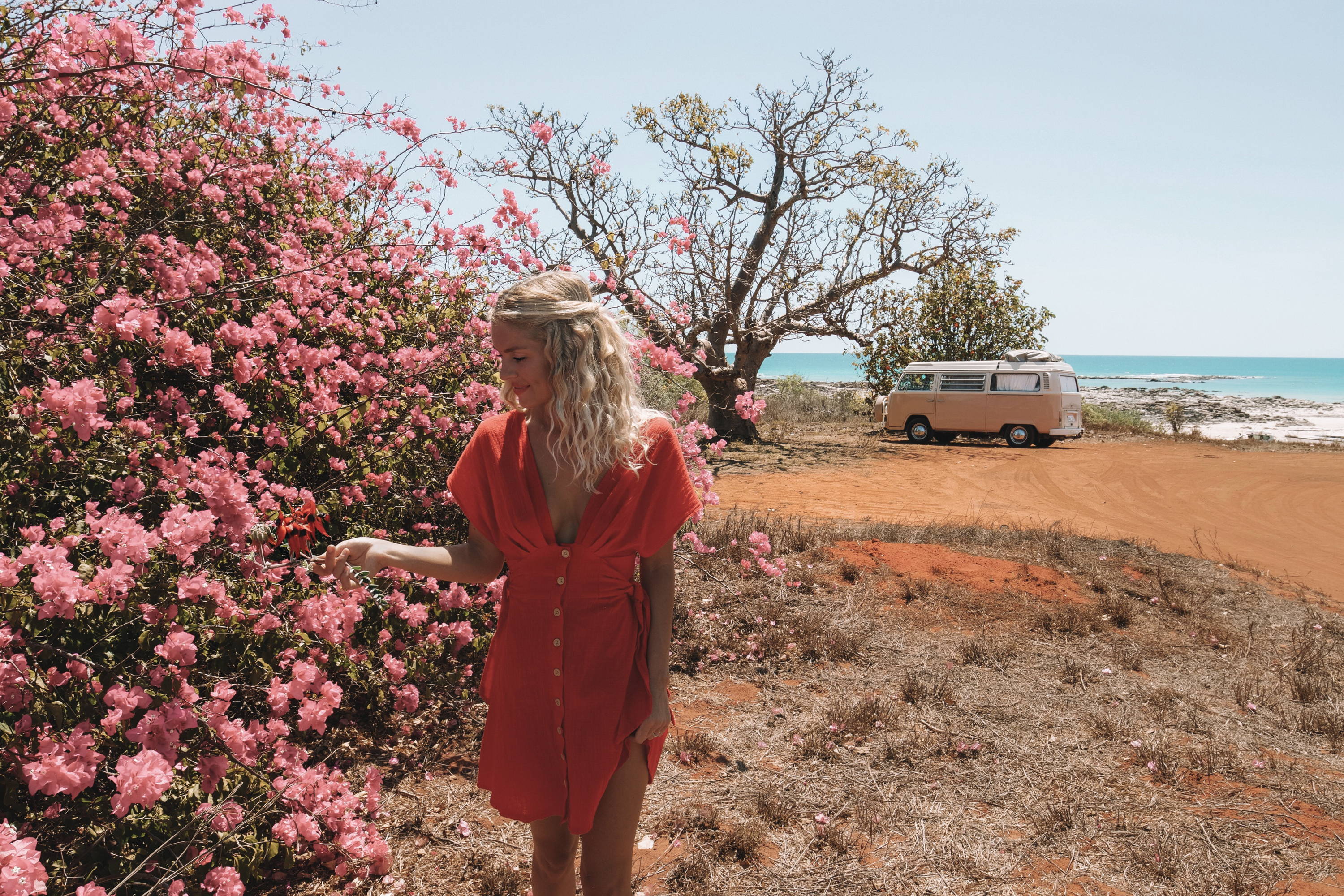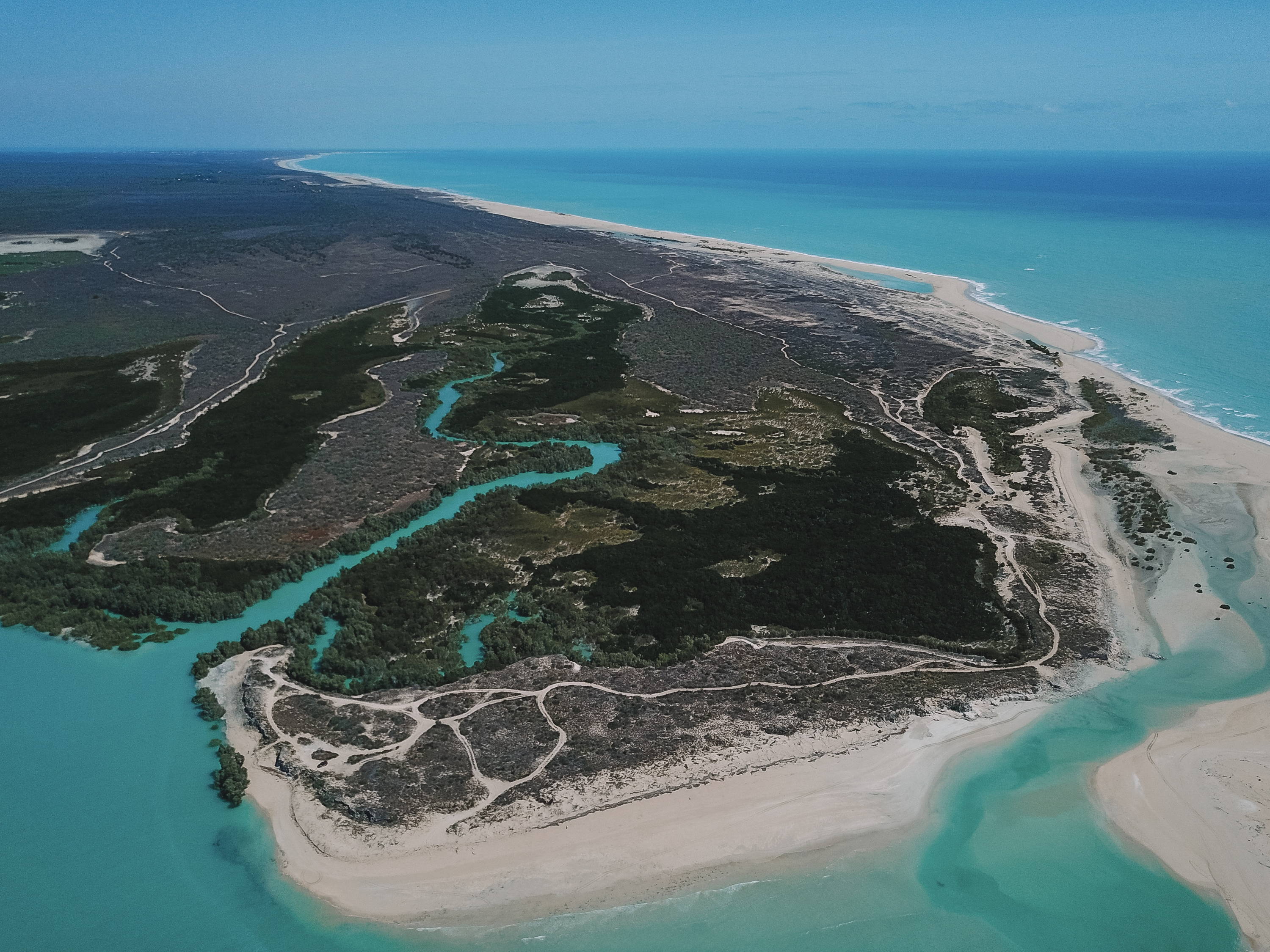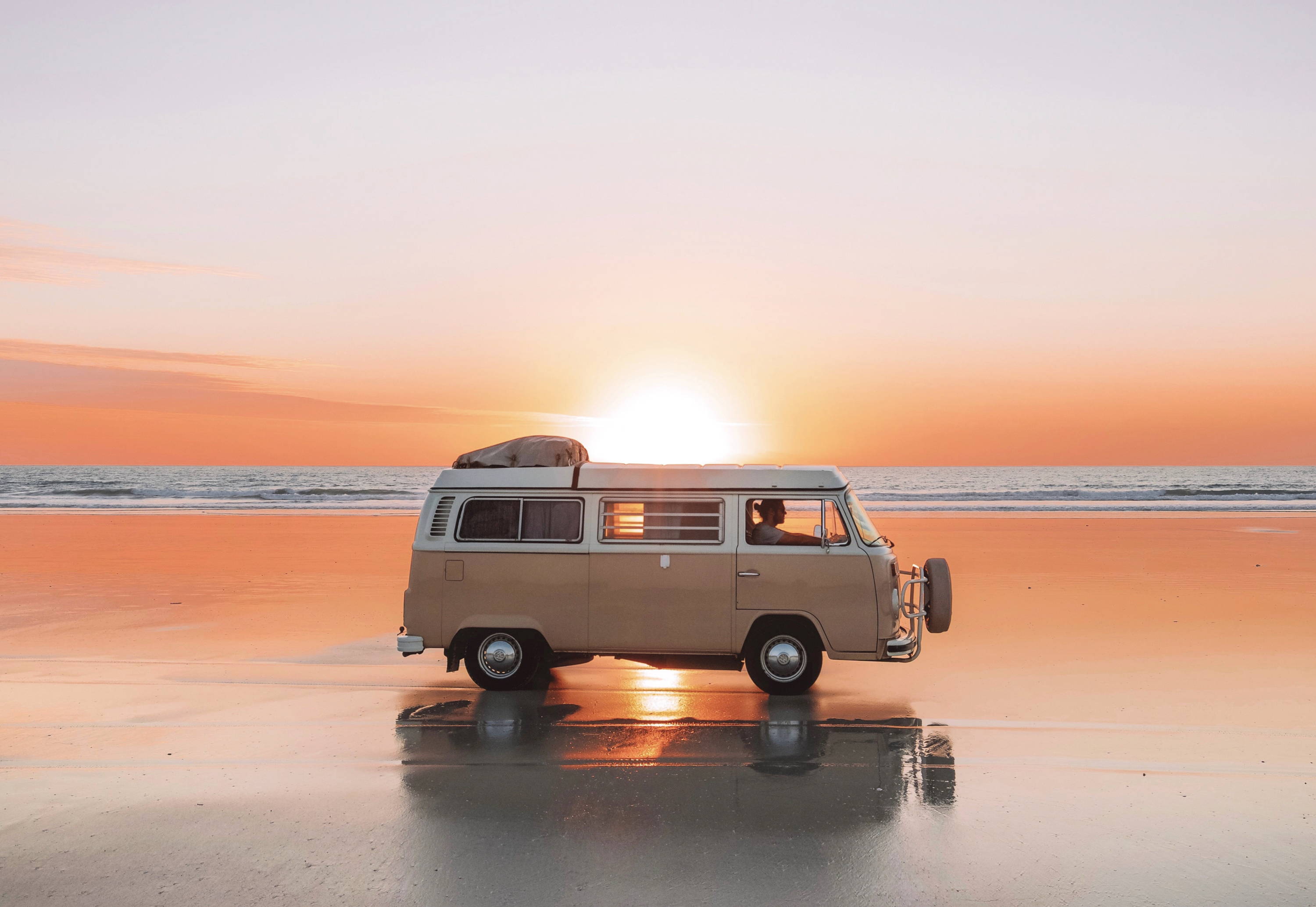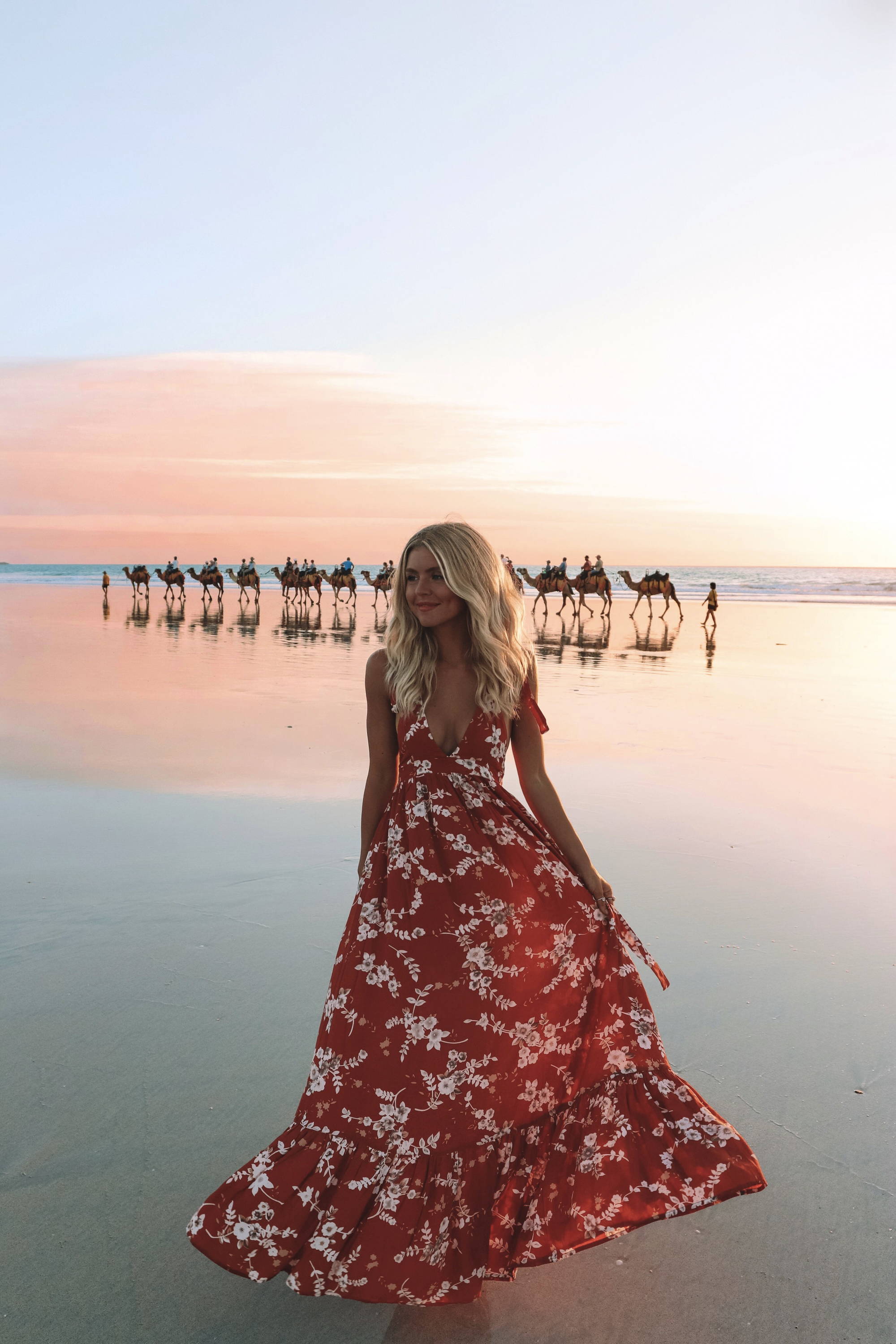 Before we left Broome we met a couple of British backpackers who approach us in the supermarket carpark, so we invited them over to our secret spot, had a beautiful evening together sharing stories, and then left them to enjoy it as we ventured into the heart of the Kimberley.
Next stop, Kununurra.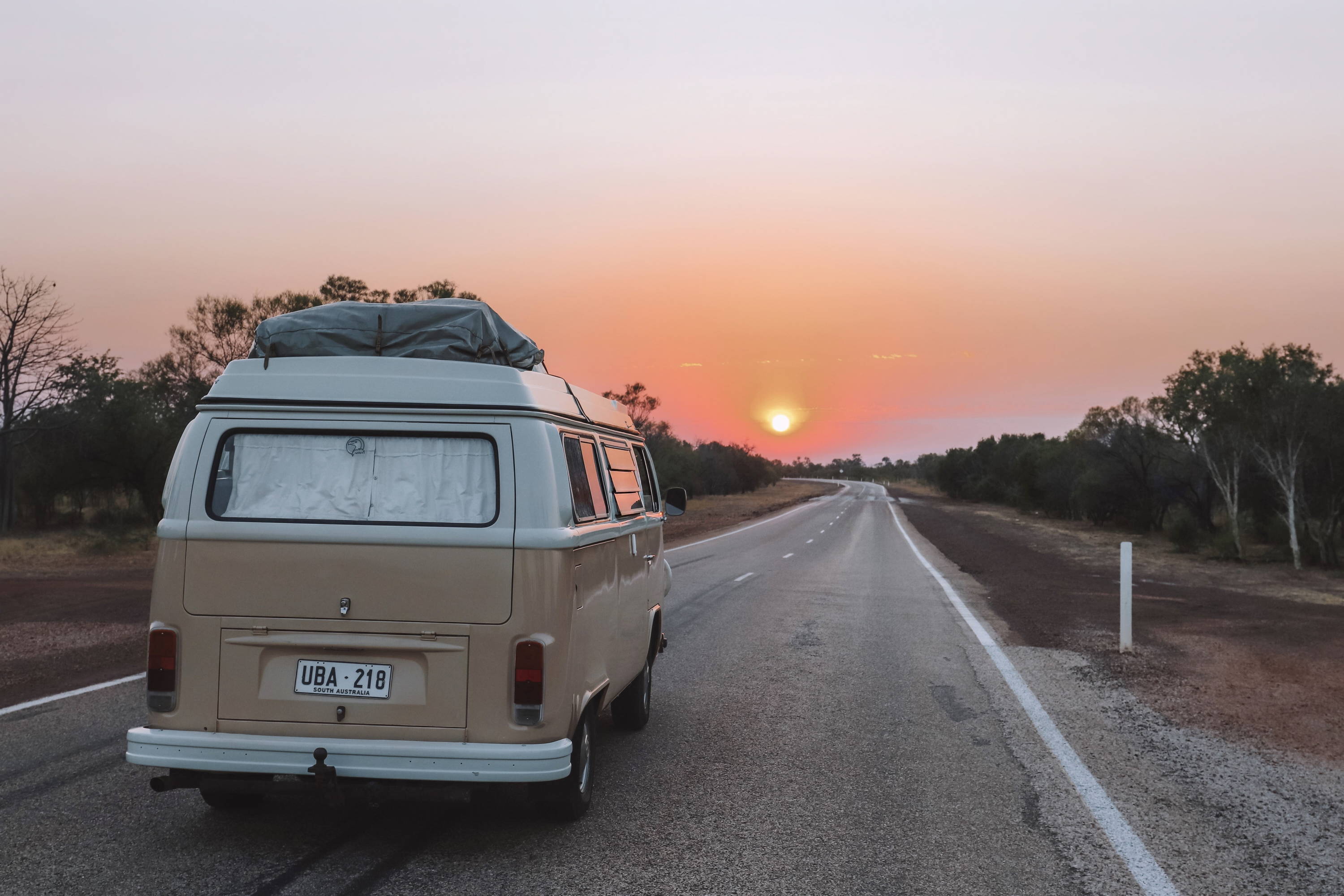 Any questions or just to say hello... leave them below :)