We're officially house-free! Not homeless, just houseless. There's a well known vanlife quote; "home is where you park it." That is now our reality. Our home is on wheels, her name is Scout, everything we need is inside, we're living on the road, we won't have our own toilet for at least the next year, and we couldn't be happier about it.
Last year we did lots of travelling in our van, and something shifted for both of us. I feel like being on the road allowed us to tap into a slower gear in how we live and think, and we also realised how little we need to be happy. We found ourselves connecting better than ever, not just with each other but also on a personal level. There's a strong sense of freedom that comes with not knowing where you'll wake up tomorrow, and learning to lean into each day as it comes. Something we found hard to do in our busy lives at home.
And at the same time, things with DTRH just kept flowing and growing. We were able to use our presence in different towns as we were travelling to showcase our wine and connect with great bars, bottle shops and people.
It was while we were driving one day that Dom turned to me and said, "why don't we just live in the van full time?". I burst out laughing and said, "yep, let's do it," and that was it.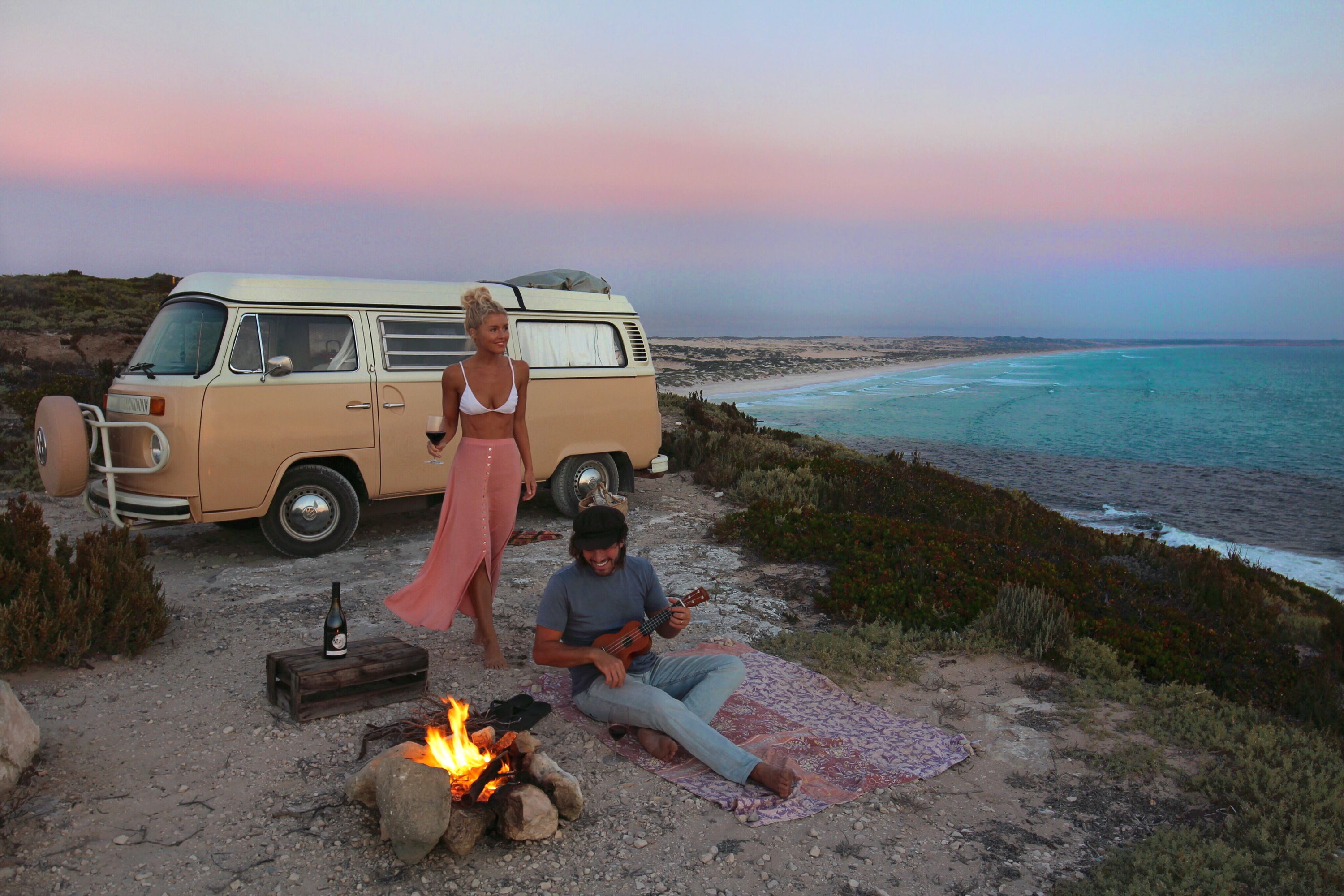 So a little over a month ago we packed up our house, got rid of as much "stuff" as possible, put some of it into storage (thanks to our container bar from Fridays After Five), and moved into Scout. The plan is to spend the next year or two moving around Australia. We hope that it will be a time in our lives of exploration, inspiration, and motivation. After we're done we will return home to open our cellar door in McLaren Vale.
Before heading across to WA, we decided to do a little bit more of South Australia, and we're so glad we did. First stop was the Flinders Ranges. I'll be totally honest, for some reason it had never appealed to me. I had the picture in my head of dry, barren mountain ranges and a lot of red dust. Despite being greener than I'd expected, it was a little like this, out in the middle of no where, but we both couldn't have loved it more. After a hectic month packing up the house and preparing to hit the road, it was just what the doctor ordered. Quite, peaceful and spectacular. We spent a few nights in Wilpena Pound, a perfect base for lots of great walks. We loved the St Mary's Peak trek, despite getting lost for about an hour on the way up (because I convinced Dom we should follow the cairns, which I'm pretty sure someone had left because they too were lost and walking in circles. We finally found the track again, put the arrow sign that had fallen over back up, and went back and knocked the cairns over - so if you do this walk soon, no worries, our pleasure). The views on this walk and from the top definitely make the 9 hours of walking well worth it.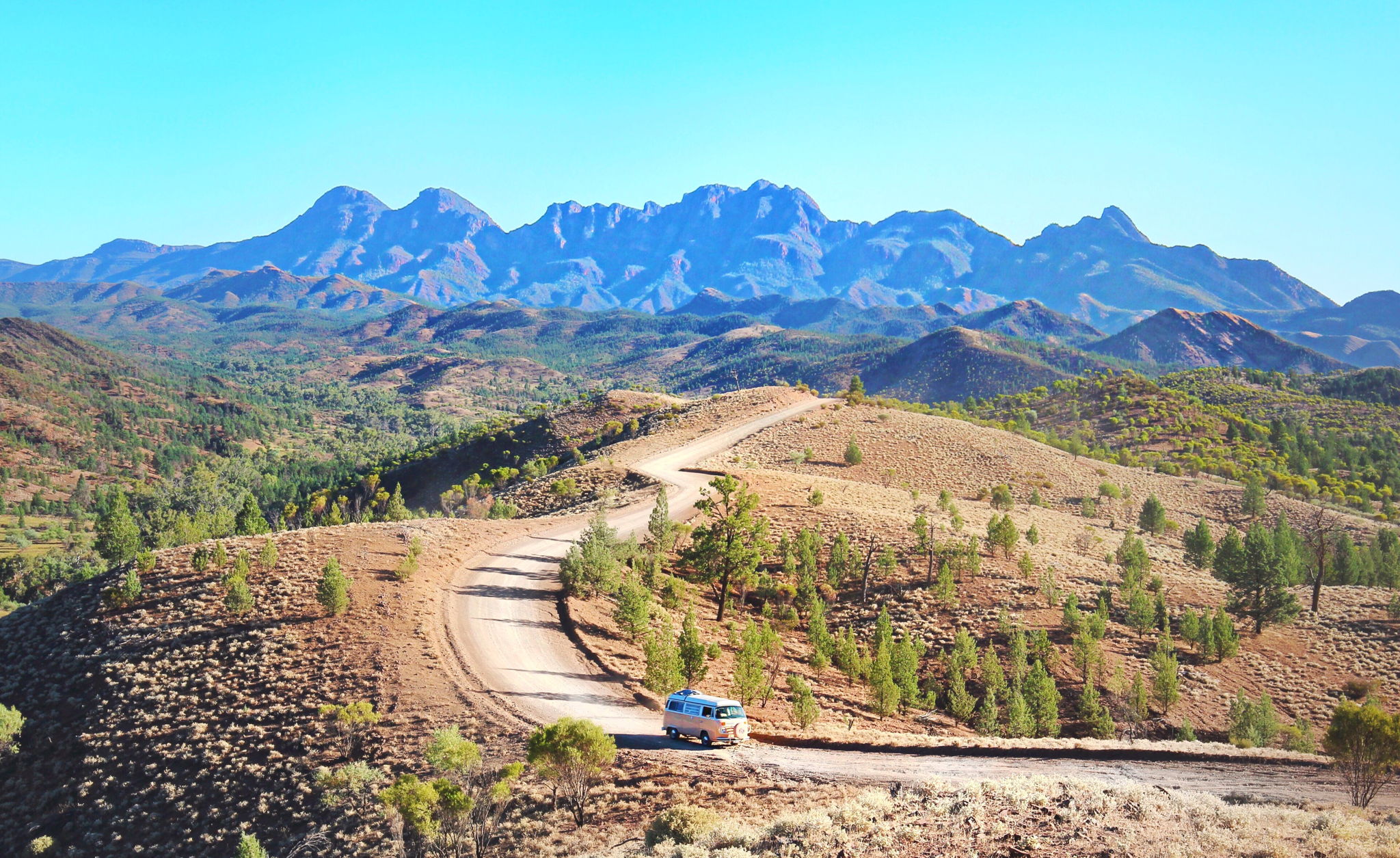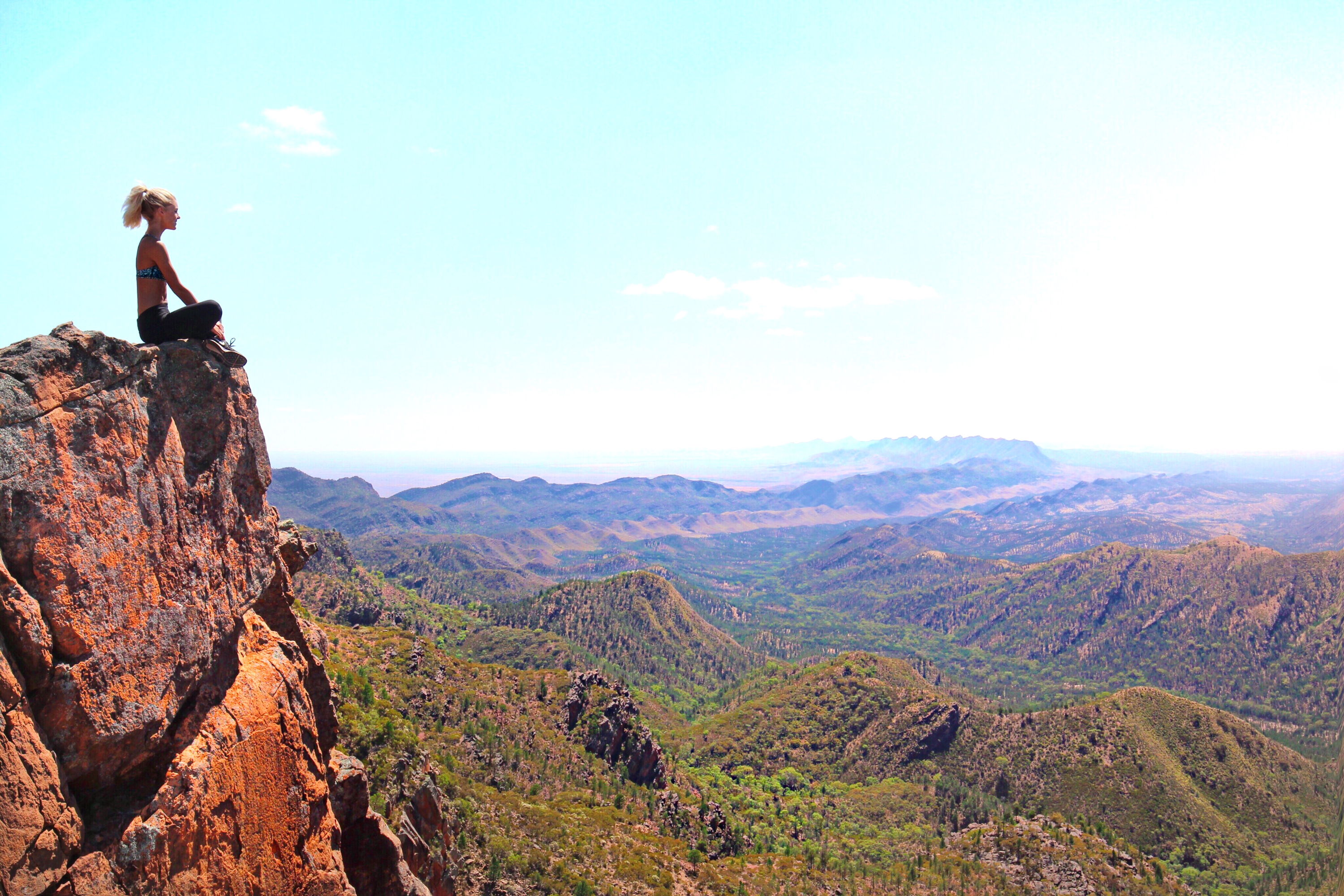 One morning, which turned out quite funny, we woke up in the dark, and popped the kettle on, excited to watch the sunrise. We were parked on a hill surrounded by mountains and had the most spectacular view. The night before we had watched the sunset with a bottle of wine. It was breathtaking. The mountains tops tinged with pink and gold against a deepening azure sky, which then lit up again with stars. We hadn't seen another soul and were relishing in the solitude. Anyway, back to the story of the morning.... as the kettle boiled on the stove I saw a car's headlights coming down the mountain behind us. "Bummer," I said to Dom, "I think we've got company."
This car then proceeded to pull up and park right next to us. We had the boot open, but all the curtains on the windows closed so they couldn't see in, but I was thinking… did they really have to pull up right there? We are used to our van being a people magnet… and most of the time we dont mind, but with ALL the space around us they had plenty of options. And then… one of the blokes gets out of the car, walks right to the end of our van, stands there and starts taking photos with his phone of the view. Like, I mean… this guy was standing at the end of our bed. Right in the way. He could clearly see we were in there. I actually said out loud, "Is this guy for real?".
He walks off, and then about 15 minutes later comes back and does the exact same thing. I'm ready to poke my foot out and nudge him, and Dom goes to me… "Hey, I think that might be Ernie Dingo."
"Who?"
"From that Great Outdoors show.."
Meanwhile, I'd posted a little video of this strange man on my Instagram and I have people start messaging me the exact same thing! Haha.
He keeps taking his photos then turns around and gives us the thumbs up, before walking off again. Then one of the other guys gets out of the car and comes over and asks if we wouldn't mind taking some photos for them. We walk over in our PJs, and yep - Ernie Dingo. Location hunting for a show. We ended up having a coffee and giving them some wine, they were lovely and I'm feeling glad I didn't kick him.
We should do our own TV show…"Random Encounters in the Outback".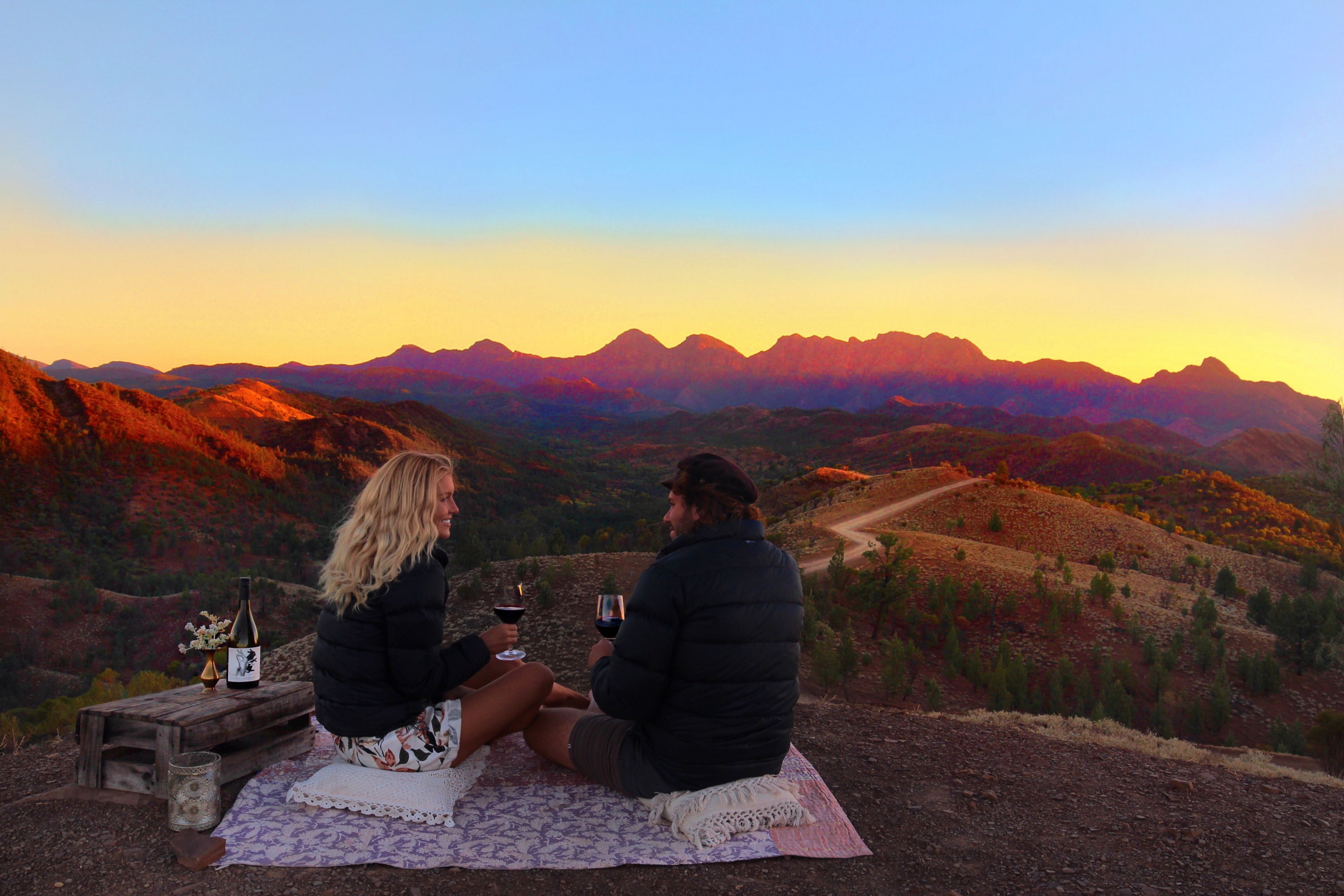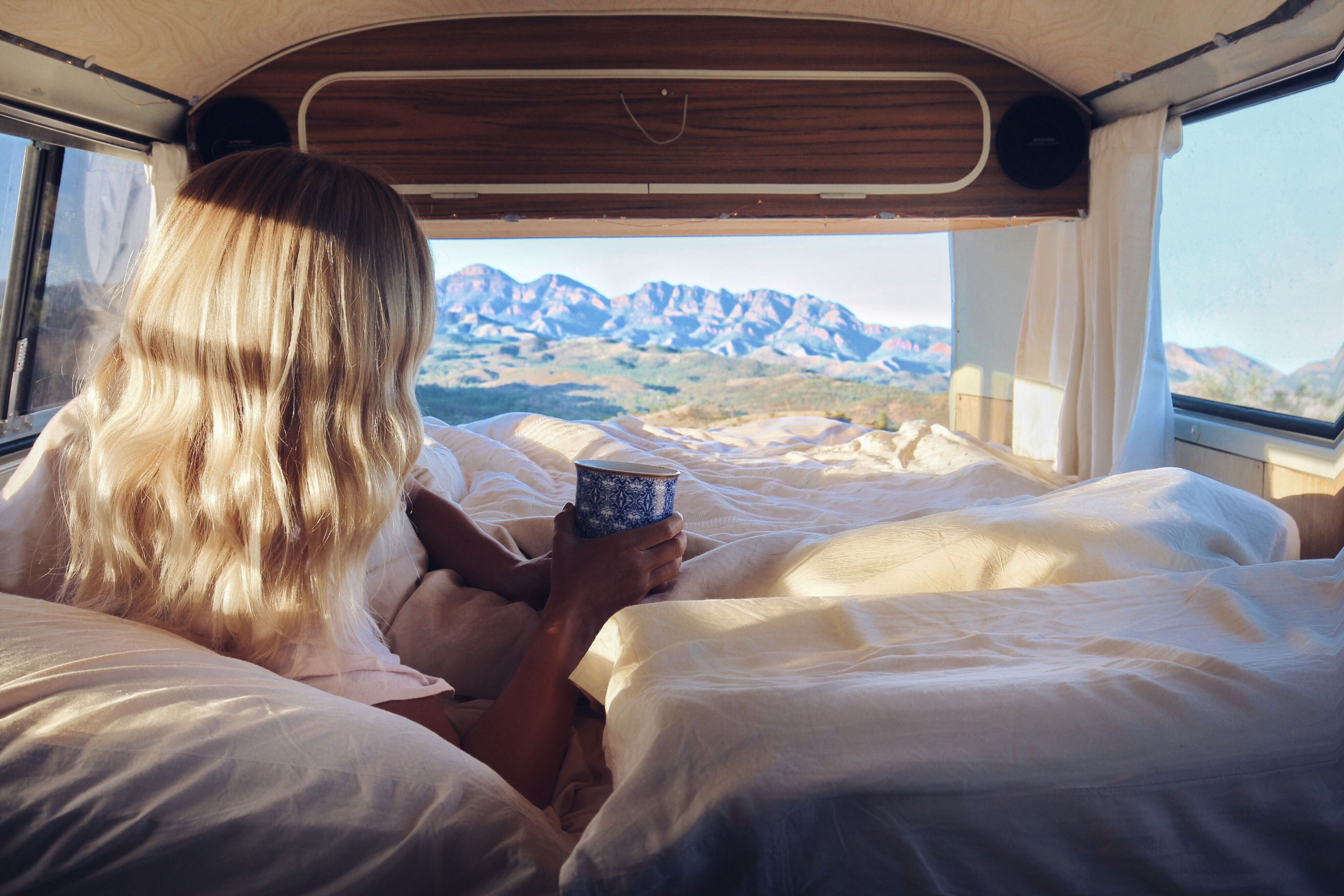 After the Flinders Ranges we spent a week camping on the Yorke Peninsula. Beautiful. Just a magic week. From our campspot (just outside of the National Park) we had ocean views towards the sunrise and the sunset. Our favourite swimming spot became the big rock pool round the corner from Shell Beach. I especially love the fact that rock pools tend to be shark free.
It was here though, that we aquired our first house guest. On our last night, we were laying in bed and heard a car. It had come down the very long dirt road that led to where we were camping, and then about 100 meters away, it turned it's lights off. We hadn't seen anyone else all week, and I started to imagine the worst, as I do. Dom's calming me down... "they saw us, and turned their lights off to be polite." I could not be convinced that there definitely wasn't someone lurking in the bushes nearby, but I mostly believed him, so I calmed down and tucked in. This has very little relevance to what happened next, other than to let you know that I was quite on edge. Becuase then I heard something move IN the van. I laid there, dead still, waiting... waiting... and then again! Things moving. I woke Dom up, he laid and listened with me, and then tried to tell me that it was a bag of almonds expanding and deflating because of the change in temprature or something... what??!! What are you even talking about, that has never happened before. He put something heavy on the bag of almonds, which wasn't even near where I heard the sound mind you, and was done with it... fast asleep. I stayed awake all night. My torch on. And then I spotted him - a mouse! A mouse in our house. He was having a field day. After a few unsuccessful hours I woke Dom up again and we ended up catching him in a basket and letting him go back outside. We've since heard that mice can be a problem in vans travelling Australia... great.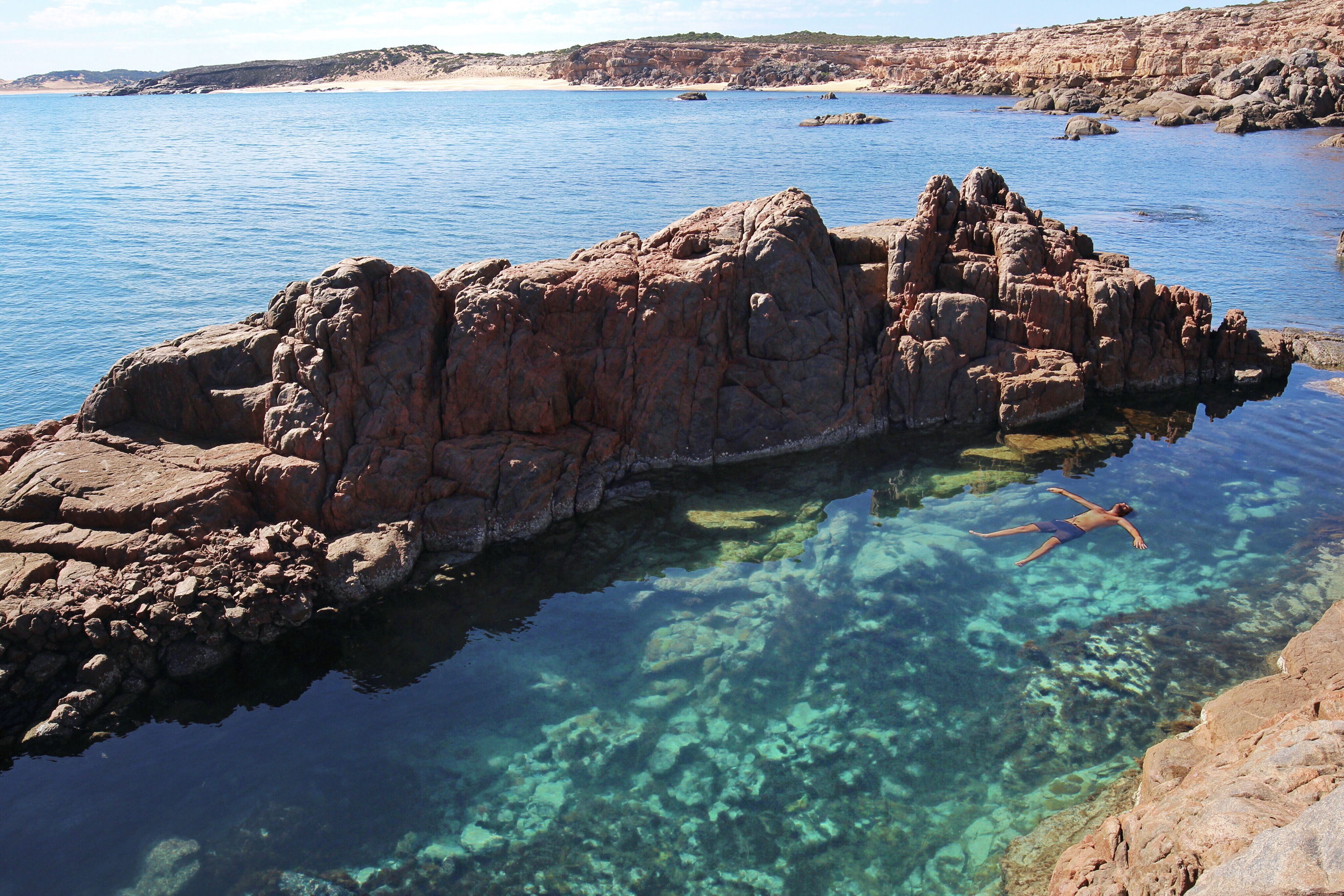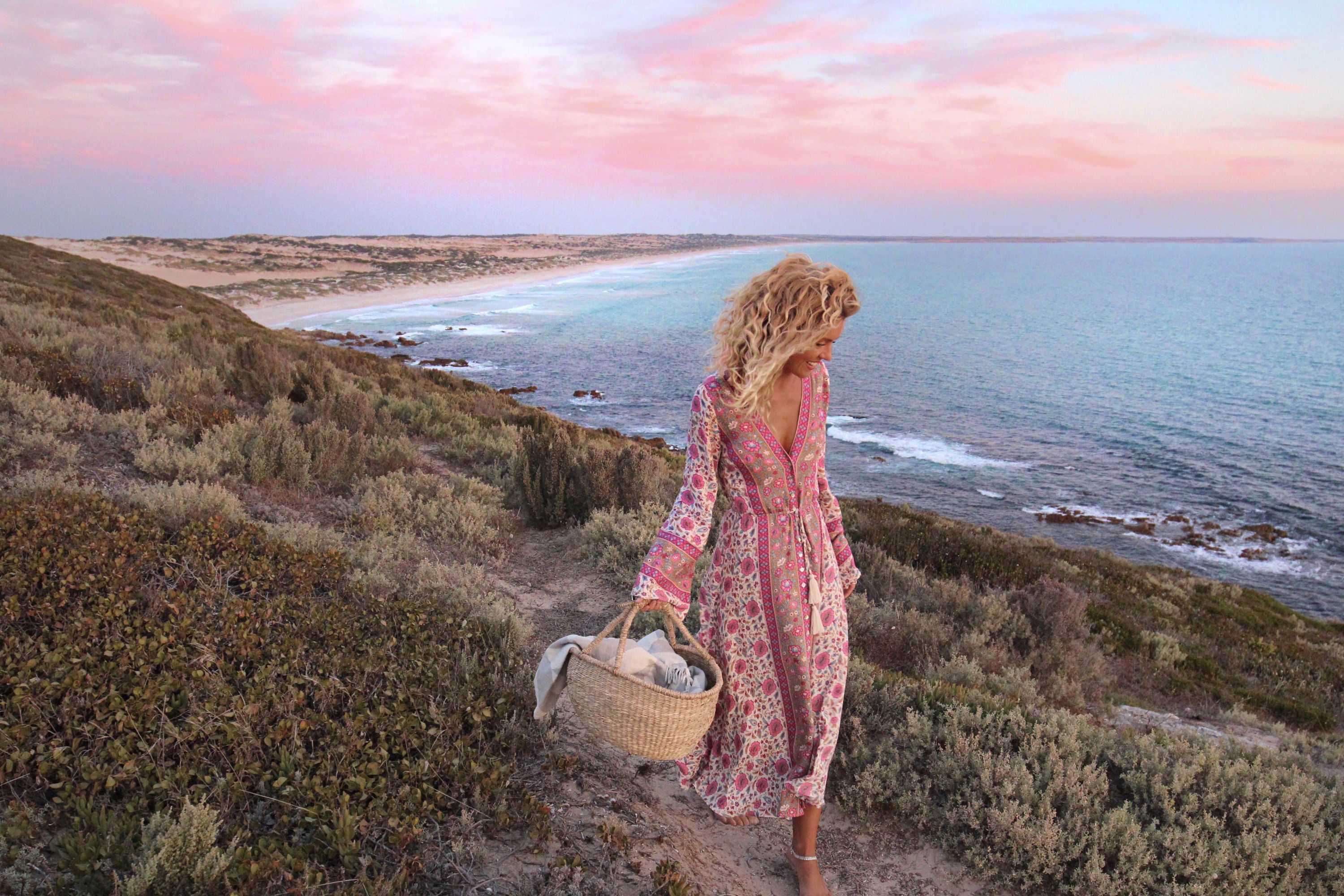 The Eyre Peninsula was next, and another part of SA we had never done before. We LOVED it. The coastline was unreal, and we were really pleasantly surprised by Port Lincoln. For a town seemingly miles and miles from anywhere, it had a real buzz about it. Lots of young people deciding to call it home. Surfers and backpackers stopping, staying, and doing some really cool things. We met a ton of really great people, and the whole place just had a really good vibe. We instantly understood their attraction to the place… it would be the perfect spot to raise a family (said Dom about twenty times).
We are also excited to let you know that you'll now find all of our wines at the Lincoln Cellars (opposite the hotel), and on the menu at the Hotel. So if you find yourself in this beautiful part of SA, and you're in need of a bottle of wine to enjoy whilst watching the sunset over the specky coastline, give them a visit! :)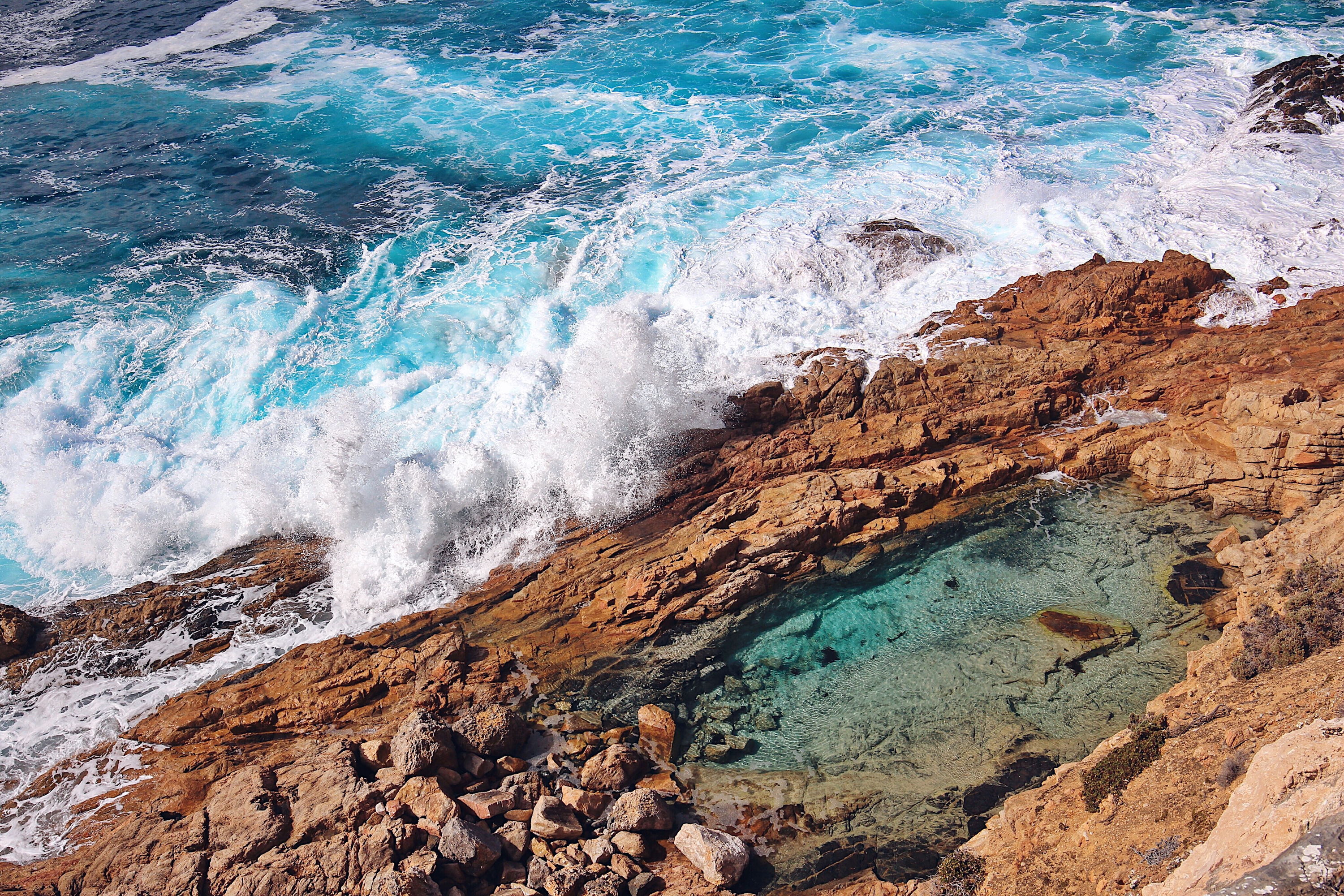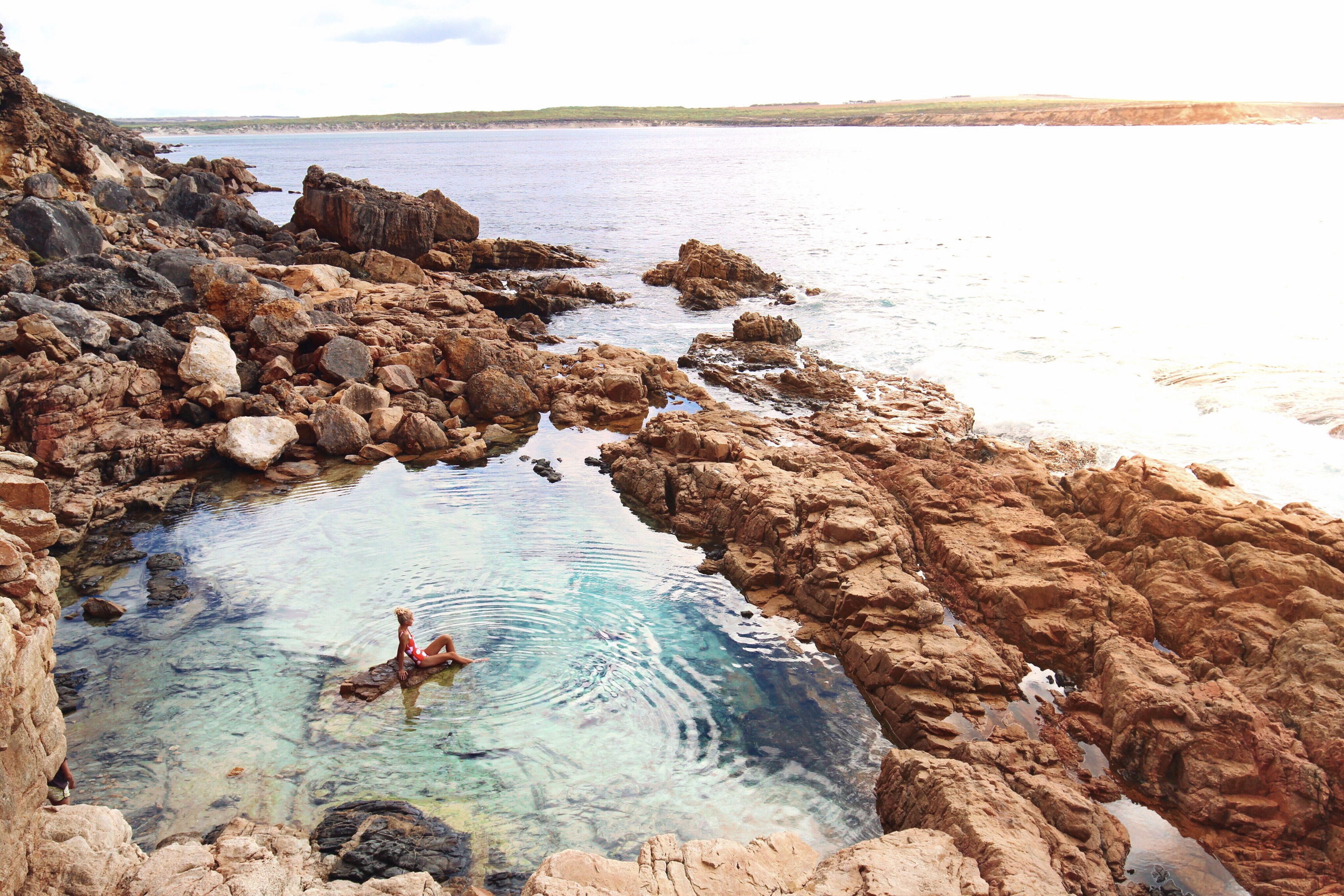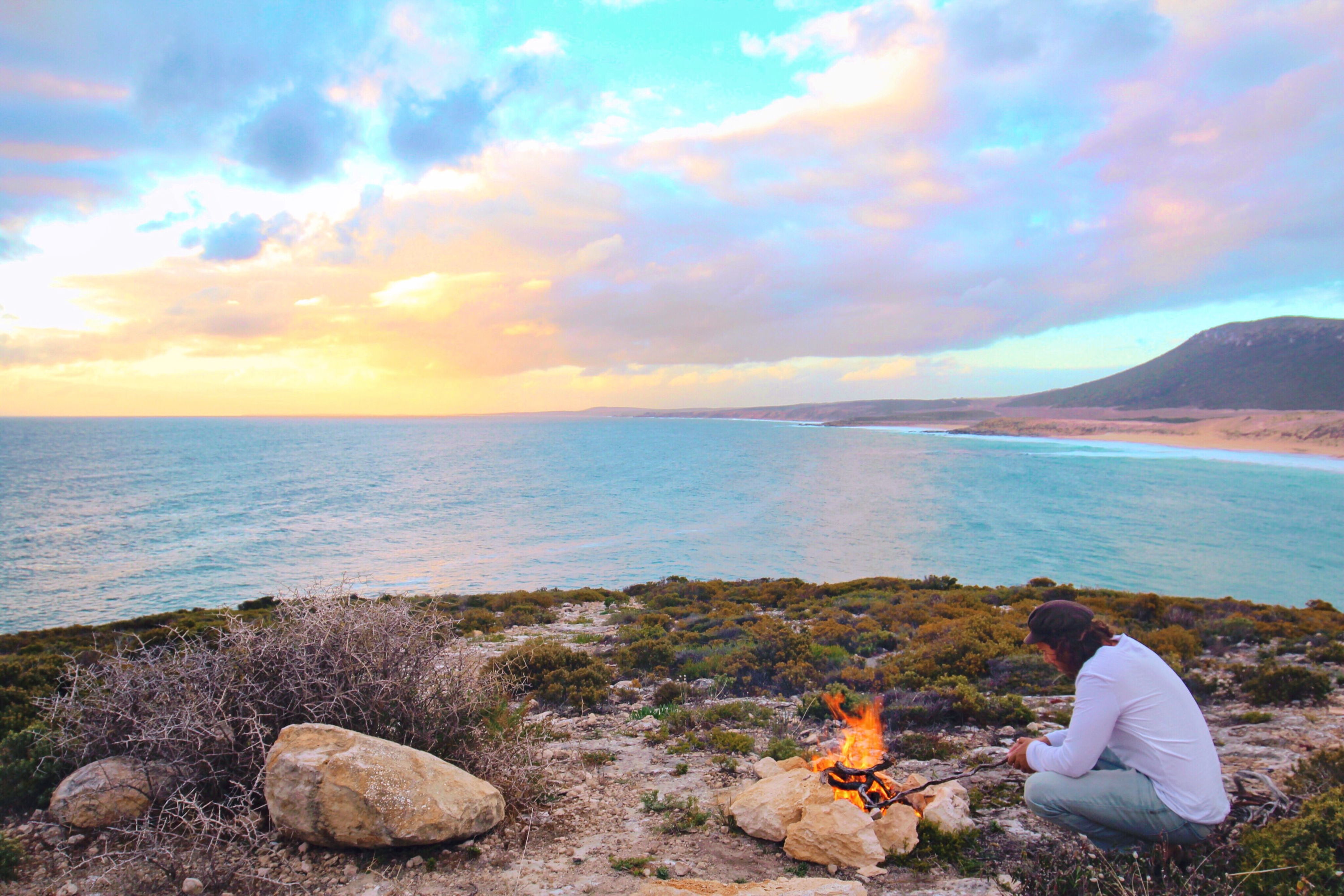 The other thing we did here, that I can't recommend highly enough, is swimming with sea lions. I had no idea how playful wild sea lions were! It was one of the highlights of my year so far. They would play chasey, copy our spins and somersaults, give puppy kisses, and beat you every time in a staring contest. Just incredible and so much fun. We went out with Adventure Bay Charters, and they were fantastic. They also do the shark cage diving, and they're the company who don't bait the shark - which is really important to know if you're game enough and thinking about doing it (well done if you do! I wasn't brave enough - leave me with the puppies of the sea please.)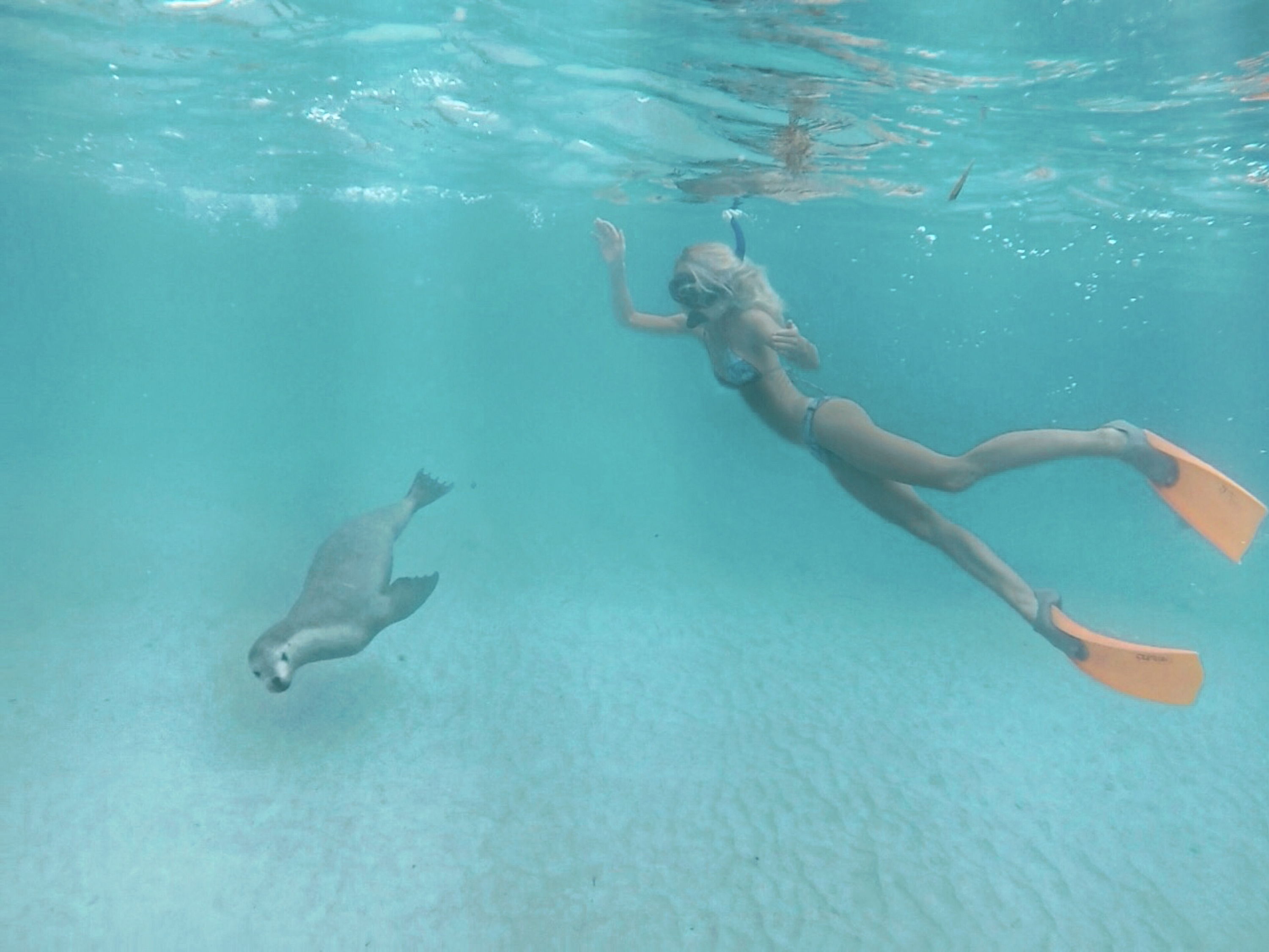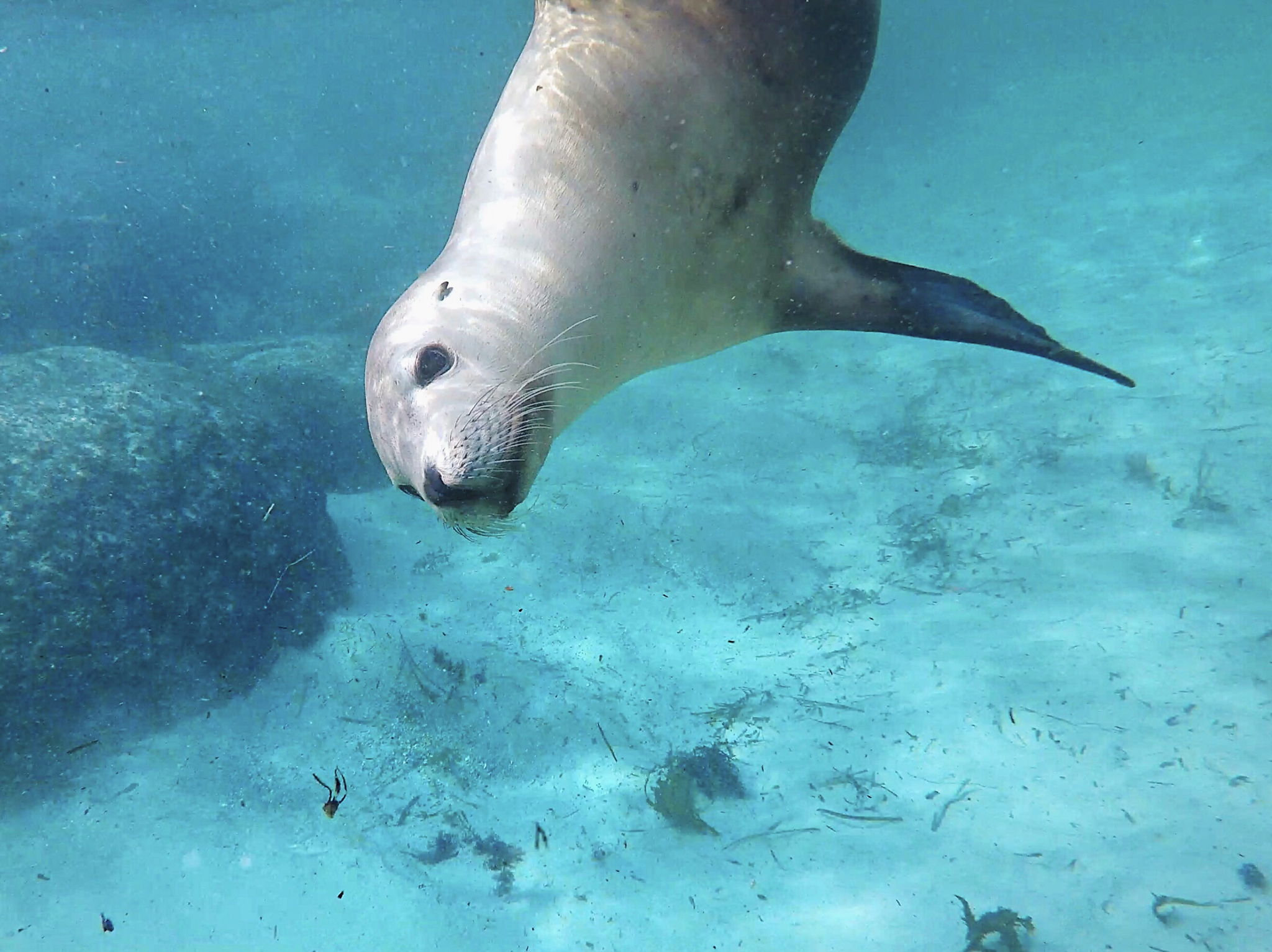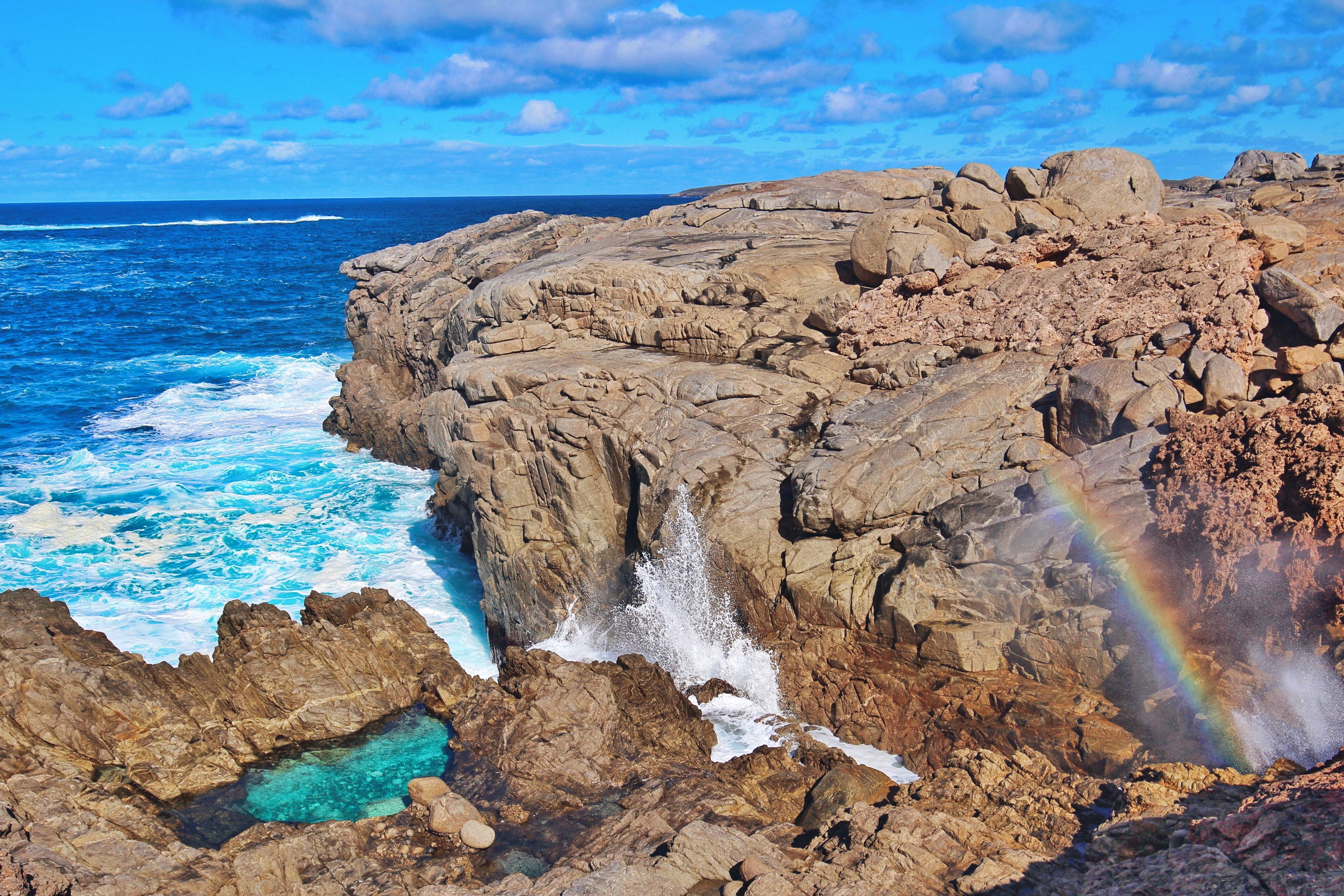 My parents and little sister also came and met us in Port Lincoln with some of their friends. So special to have that down time with them before we hit the Nullarbor and left SA - which we have now done and I will fill you in on soon! 
If you have any specific questions please leave us a comment! Also - if you have any tips for us while we're travelling, spots we should definitely visit, we'd love to hear from you :)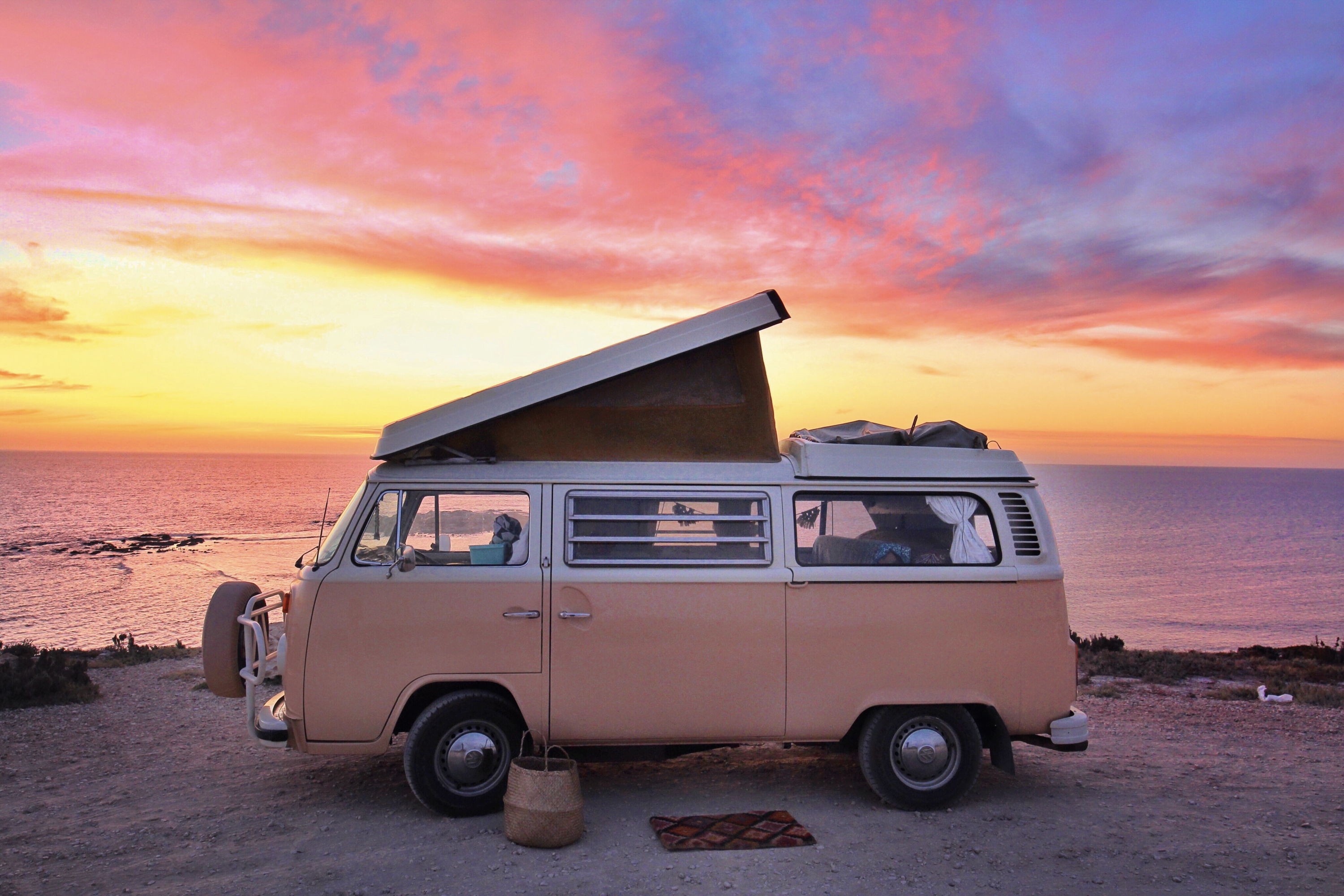 Also - if you haven't tried our wines, or you have and you love what we make, click the link below. Good times gaurunteed.