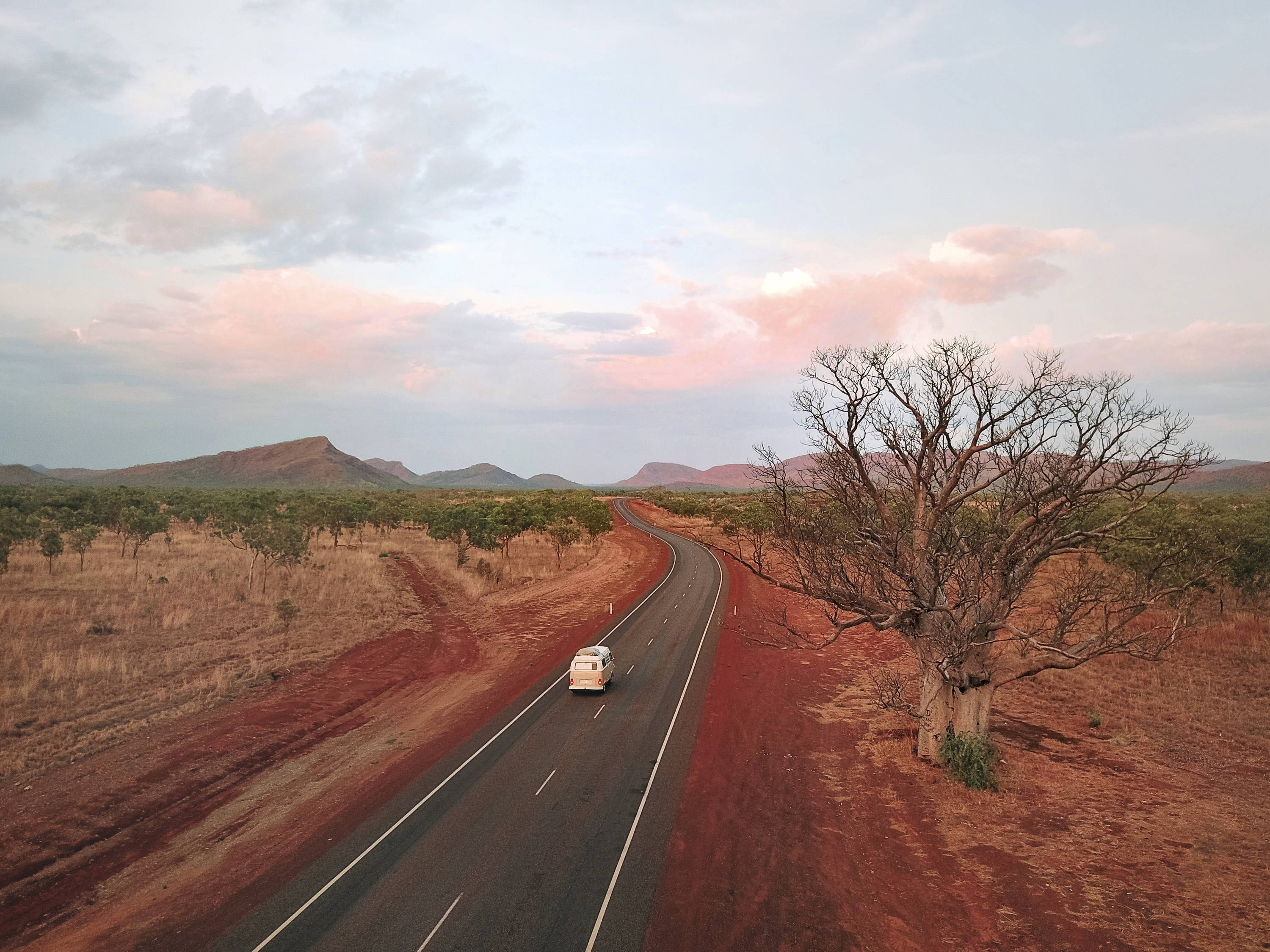 It takes us a couple of days to reach Kununurra. We travel through the hostile heat with the windows up, curtains closed and t-shirts over the front windows in an attempt to block a bit of the sun out. We have no air conditioner in Scout, but having the windows down is worse than having them up. We have wet towels around our necks, and take turns spraying each other with our water spray bottle.

Its a wild country up here. Wild as wild was intended. Largely uninhabited and uncultivated, except for a handful of townships and indigenous communities scattered across this huge region. And if you want to know just how huge we're talking, The Kimberley is four hundred twenty-three thousand five hundred and seventeen kilometers squared. Wrap your head around that. It's almost twice the size of the entire United Kingdom, and is just the top part of the western part of Australia.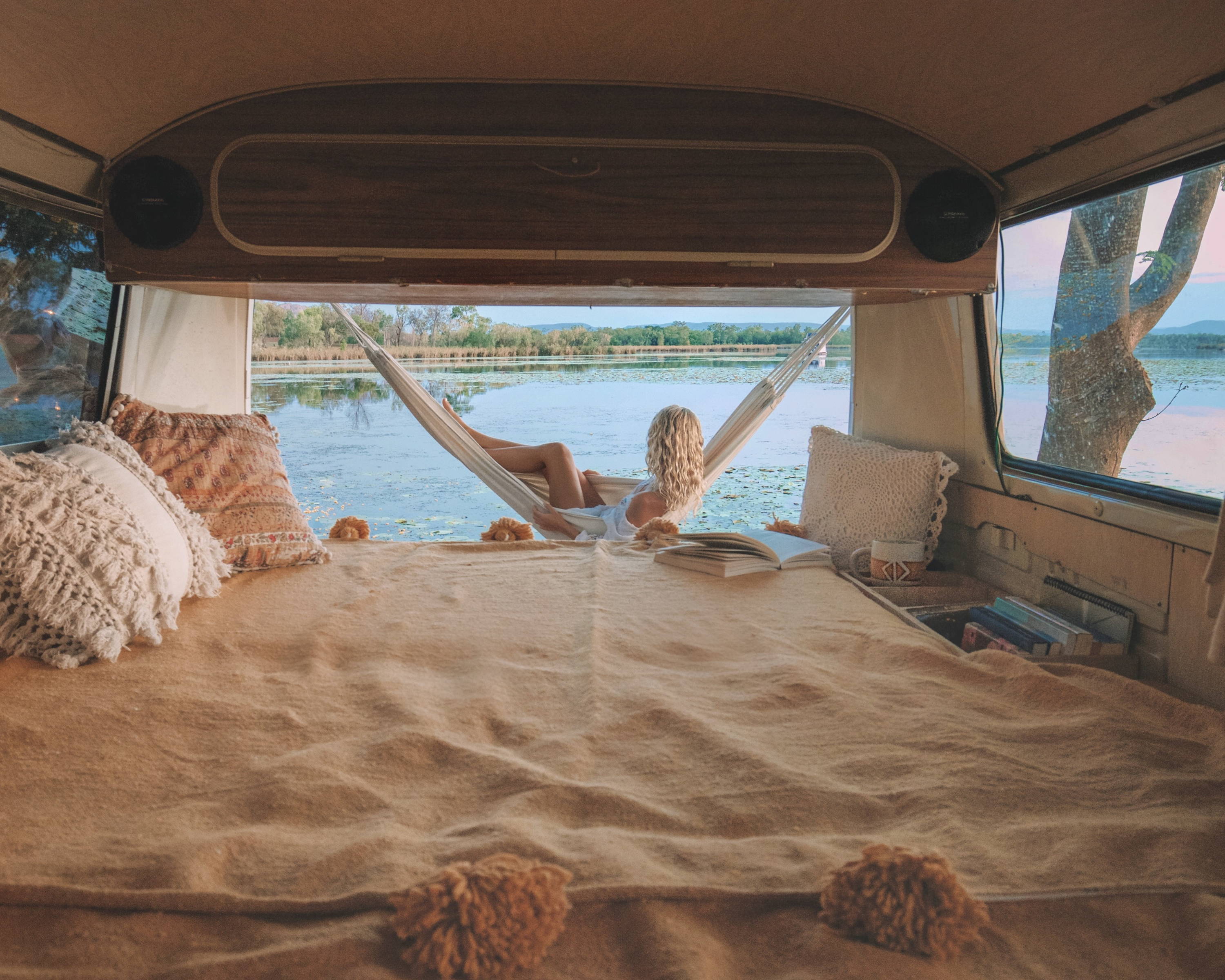 Day two on the road, we've been driving for a few hours, the sun is unrelentless and we are melting, so much so I can no longer sing along to anything… so we really know we need help. Suddenly we see what may be a mirage, but turns out to be reality. A dam, surrounded by trees. Except for the odd Boab tree, we haven't seen any shade for a very long time.
We pull in, and find about 50 cows who had obviously had the same idea, and one resident crocodile. We get amongst them anyway and enjoy the reprieve.
We last about 2 hours. There's no wind, we're still dripping hot, and cows keep walking over, staring me down, and urinating heavily right in front of me, possibly trying to tell us to get off their patch. The smell's getting intense and Dom stands up abruptly and yells, "Anythings got to be better than this! Let's go!".
About an hour down the road we find a roadhouse. We stop, walk in to the most beautifully air-conditioned daggy room I've ever seen, order an icy beer each, slump down in a chair each, and look at each other and say, "what on earth were we doing with the cows for so long when we could have been here?!!".
There's no reception, so we weren't to know.
Hopefully this gives you a little of an idea as to just how grateful we are for an offer that lands in my inbox. A beautiful human, who lives in just outside of Byron Bay, emails me to let me know that if we are travelling through The Kimberley in our Kombi van, we're going to get very hot (YEP) and our van won't be able to handle most of the roads (YEP again). She tells me that her brother lives in Kununurra, and she's sure he won't mind us crashing in his spare bedroom, which has an air-conditioner, and that he he also has a 4WD.
Now this brother of hers (clearly from the most lovely family of all time) sends me a separate email, and has absolutely no idea of the offer his sister just made. He's just being friendly and simply says - 'saw you're heading through The Kimberley, if you need anything or any tips, let me know'.
I'm thinking… they must have spoke, so I respond saying - "Hey, we'd love to come stay." He's like… "ahhh… rightio, I'll get the spare room cleared."
When we arrive at his house, we instantly click. His name is Scott Connell, but he's known as Scotty.
We sit out the back of his house and chat for hours, and it turns out that he's a private tour guide in The Kimberley. He made it his mission to know the Kimberley better than anyone, has walked all over it, and is set on lighting up the Kimberley Spirit in people's lives. If that isn't amazing enough, he tells us he finished his last tour of the season that very morning. There's two weeks left before the wet season hits, when most of the roads close, so he tells us this is his time to just enjoy the place, and says if we're keen, we're welcome to hang out with him while he does so.
You may remember that we had that huge breakdown in Exmouth, and I was so worried we wouldn't make it to The Kimberley before the roads closed. If that hadn't happened, we would have been there weeks earlier and Scotty would have been neck deep in tours… it seems that our timing is impeccable, if not almost a little divine, because the ten days that follow will forever be some of the greatest days of our life.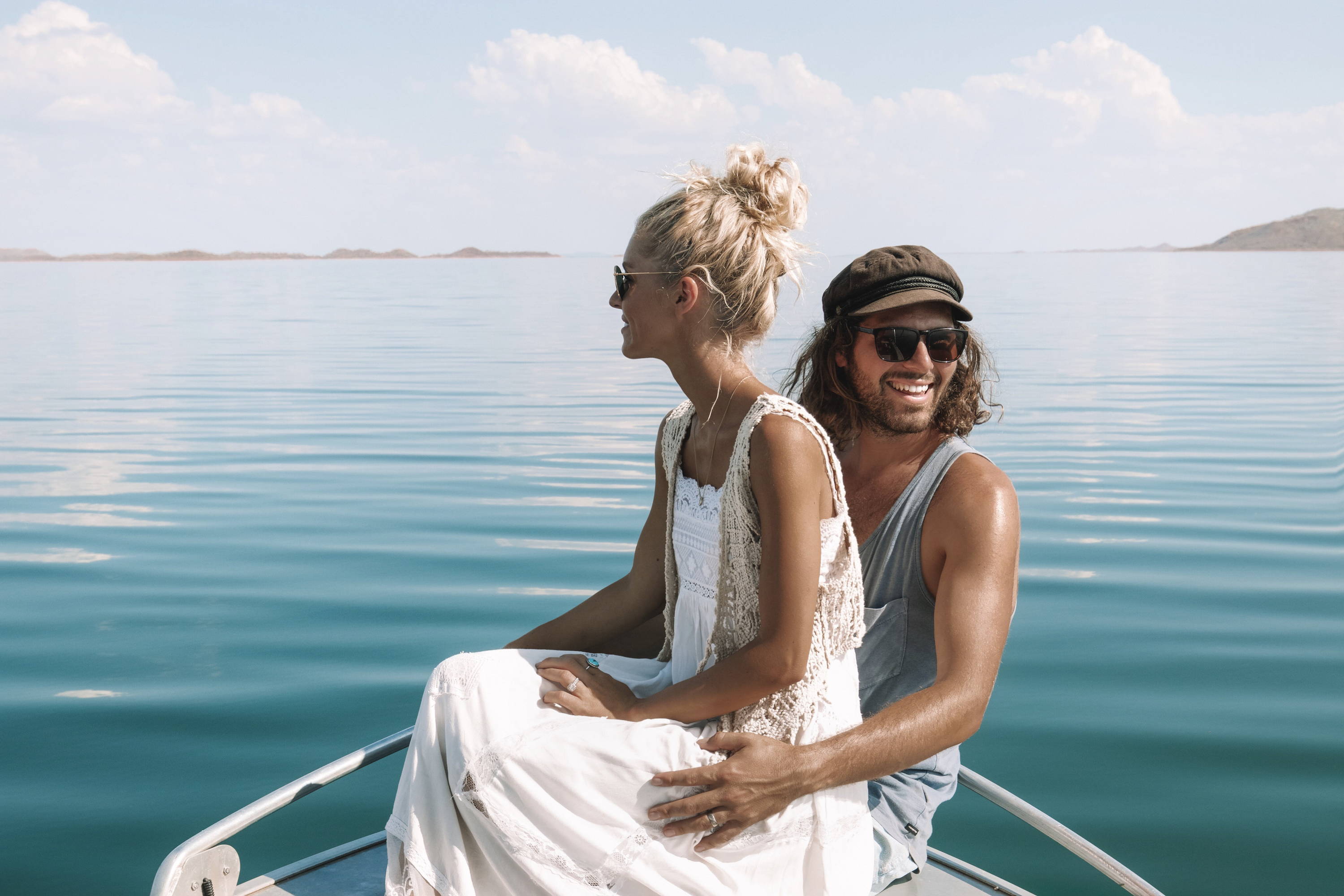 I have so many stories of that week, I could almost write a book… but I'll try and keep it brief and share a few of our favourites moments.
Scotty shows us his Kimberley, and his love for the land and it's people pour through the entire time. He does this thing each morning, he calls it his 'hour of stars' and wakes up in the dark, enjoying the cooler air, and spends an hour outside… reading, writing, running…. whatever. I love this so much because being in places where we can see the stars in all their glory has been this constant theme for me throughout our journey, in a literal sense and a metaphorical one.
Before the sun comes up we spend most mornings out in a little tinny (small boat) on the Ord River, and watch the day light up over the glassy water. Once the the sun hits we all jump in. Never, ever did I think I'd be swimming in croc infested waters, but I'm told - "They're only freshies! They won't eat ya!", and I get far too hot to care, so in I jump too.
His parent's and his little cousin Joshy live on a beautiful property that backs onto the Ord River, fittingly named Eden, so we get to know them fairly well too.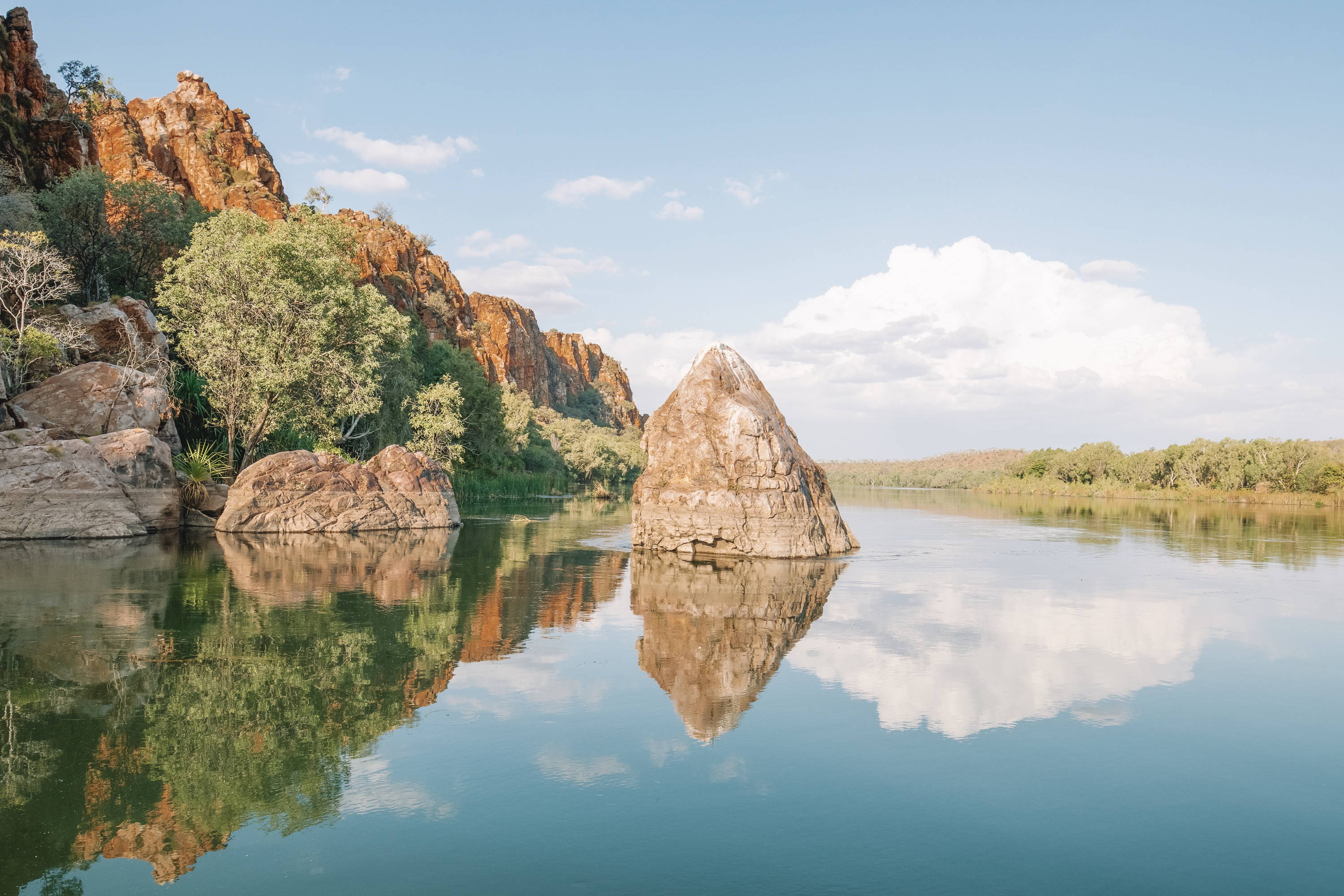 One day Scotty says to us, "are you guys keen to go camping?".
"For sure."
"I'm talking like… no tents, just sleeping under the stars..," he says.
"We'll say yes to anything," we tell him.
The next thing we know he's called in a favour and we're driving into El Questro (a huge 1 million acre wilderness park) and getting on a Heli Spirit chopper. This was my first time ever on a helicopter, and flying over The Kimberley and seeing it from the air, the huge expanse of land and the tropical valleys and waterfalls… it was magic.
We get dropped at the base of a Miri Miri Falls, a 50 meter waterfall in a truly remote corner of El Questro.
We spend the entire day swimming, chatting and catching fish in the deep pool at the base. In the afternoon we hike up to the top to camp. Now, when I heard we were going camping and would cook dinner on the fire, I grabbed my little backpack and filled it with about 10 big potatoes, an avocado to use as butter, and some salt. I didn't realise the steep, hot, hike we had ahead of us. So when I start complaining about my little backpack, the boys have a good laugh when they realise I'm carrying a sack of potatoes. Not the most practical thing to pack... but when we get to the top and cook our freshly caught fish and spuds on a fire, its well worth my struggle.
At the top of the waterfall there's a series of rockpools, and Scotty makes us climb over to the egde and in front of us is what I can only describe, as the best infinity plunge pool in Australia. Maybe the world.
We cool down and soak in the pools, overlooking a palm tree valley, with the constant sound of water flowing, and watch the sun go down. Knowing there isn't another soul for hundreds of kilometers around us is an incredible feeling.
We've been told many times on our journey up north that there's "something" about the land in the Kimberley, but you can't quite explain it to anyone. Here, we get it.
The best way I can describe it is that out here, the land is so untouched. There's no separation between you and your life, and nature. It's all one. We're all one. You feel it.
You can't ignore God out here.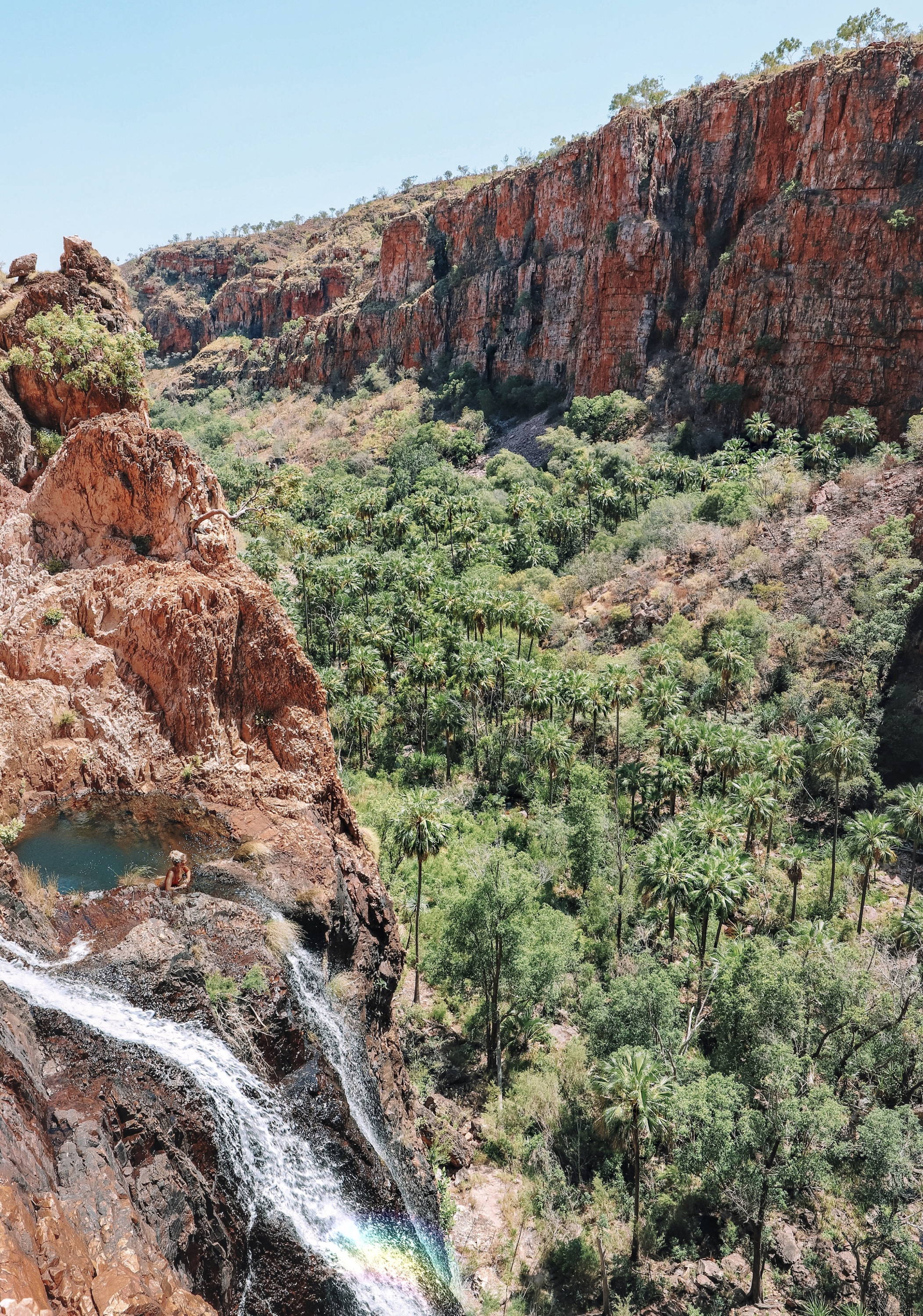 Natural plunge pool at the top of Miri Miri Falls
After our campfire feed, we play some music, sing some songs, and then fall asleep under a clear starry sky. I'll also mention here that the night before, the first rain of the wet season hit, and we experienced the most insane lightning storm and torrential rain. This night, the sky is clear and calm, and the waterfall was absolutely pumping because of the top up it just had. AMAZING.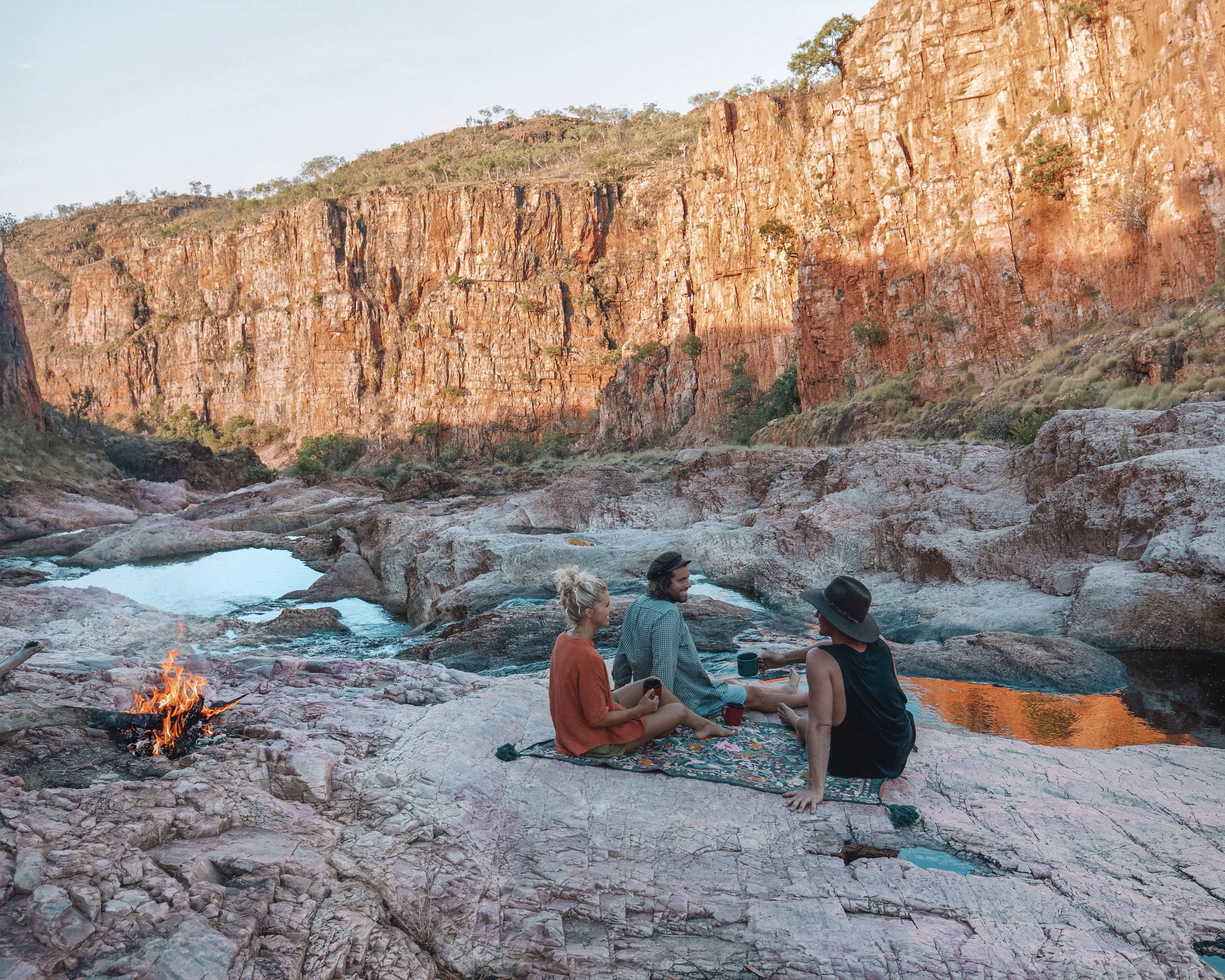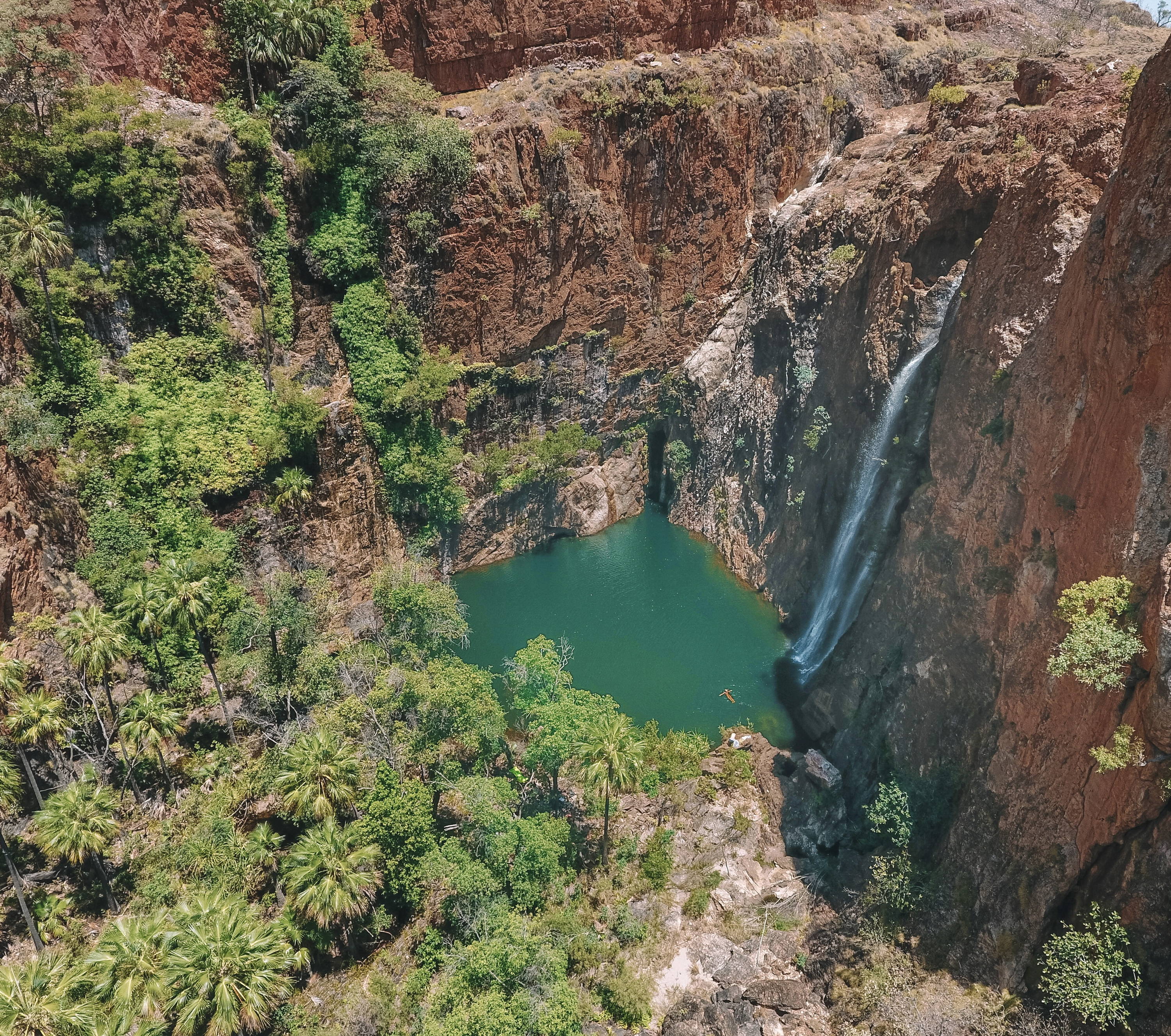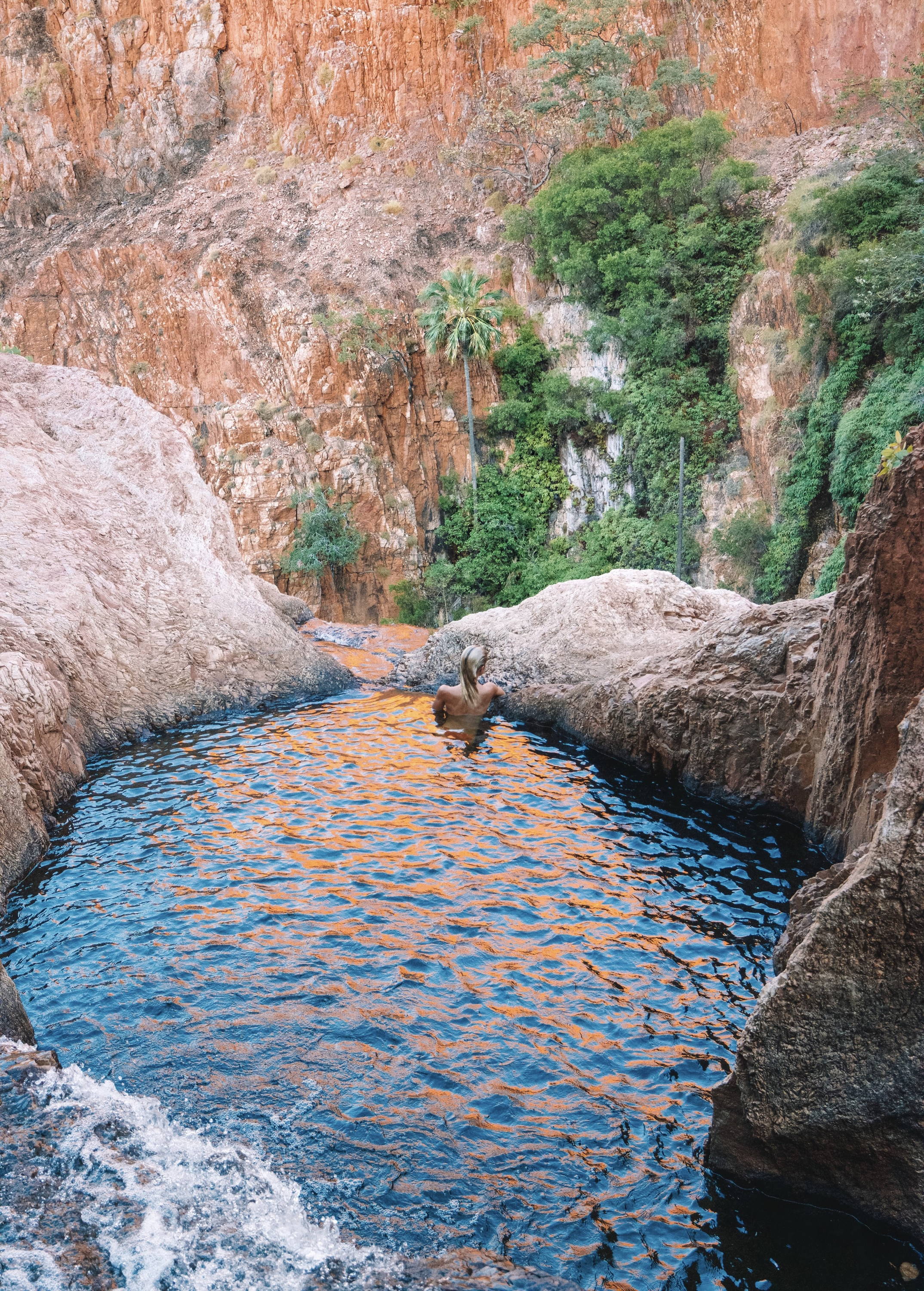 Another one of my favourite days we went out fishing with Scotty's mate Coxy, who owns North Bound Fishing Charters. We hopped in his boat and began cruising towards one of his favourite spots, and along the way we see a number of GIANT salt water crocs. These guys mean business. These are the crocs you want to stay well clear of, there's no swimming in this river.
We have a good couple of hours of great conversation but unsuccessful fishing, and I'm getting way too hot and say, "right, that's it, I'm catching one now."
And lo and behold, I pull in one great big barramundi.
Scotty takes us to the home of some good friends of his, Gloria and Andy. Gloria is from the oldest Indigenous family in The Kimberley. Dom cooks up the most delicious fish curry for everyone, and we sit around their table listening to their stories, amazing and hilarious tales, and leave feeling full. From the curry and from the love round that table.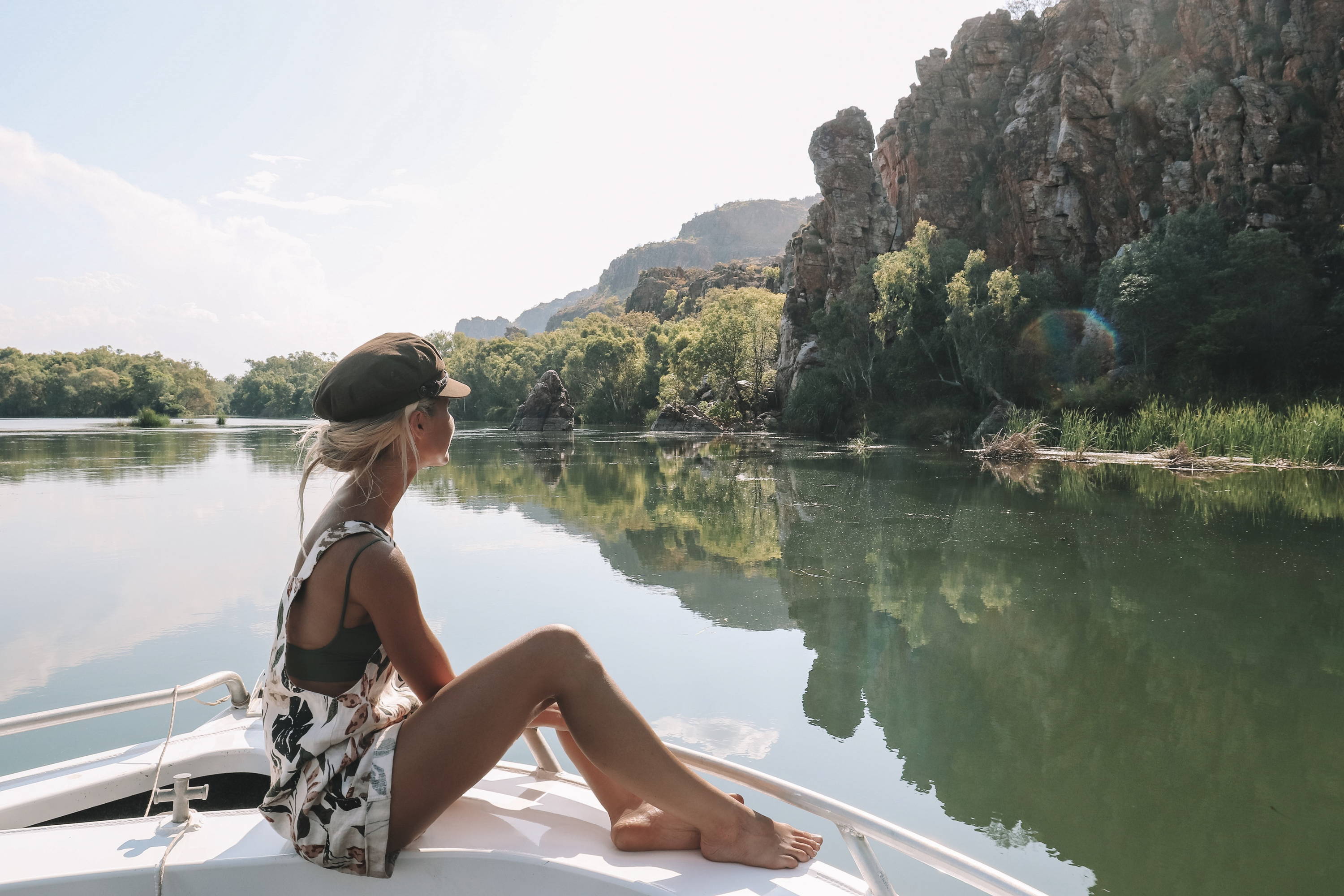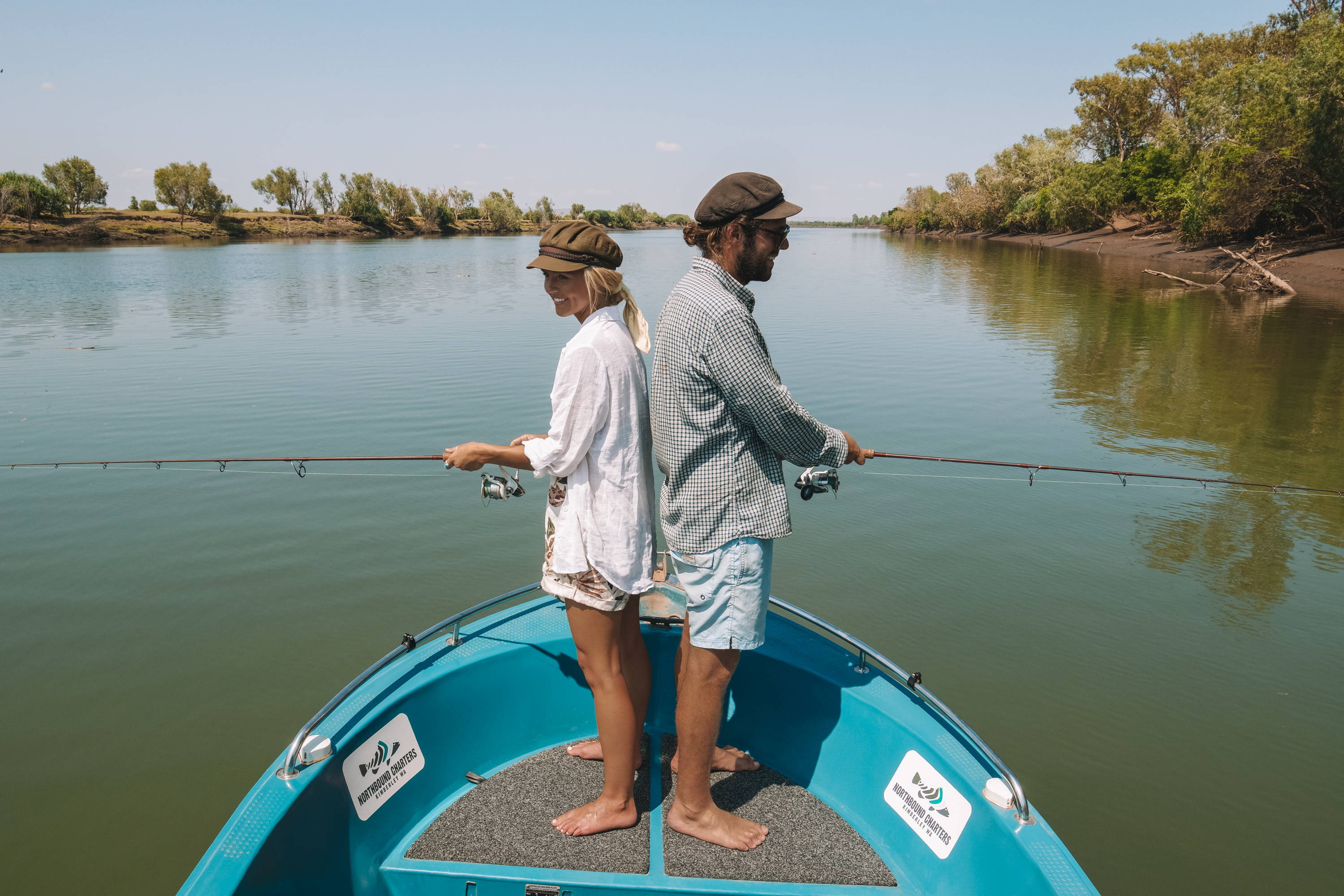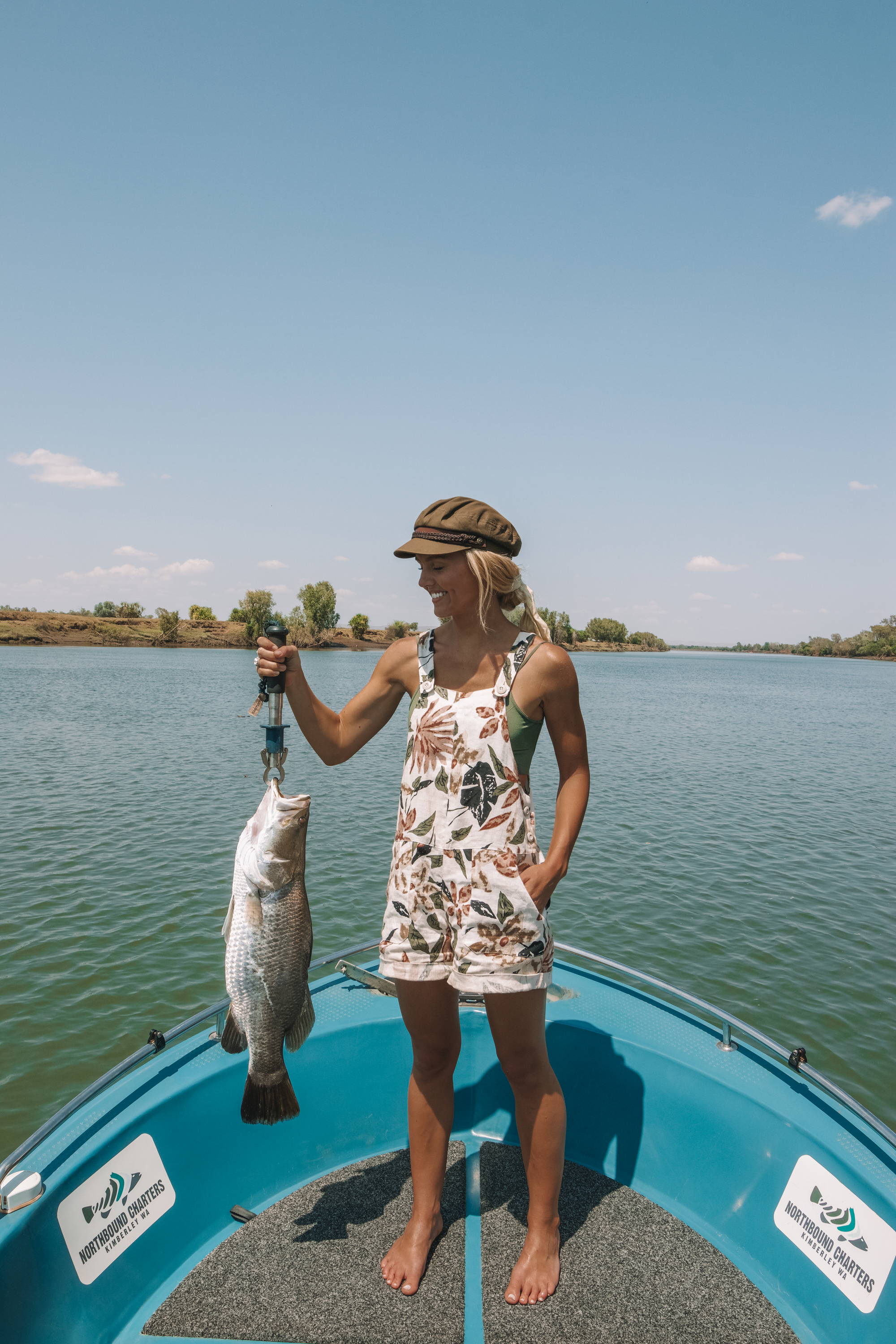 Another favourite experience, which I'll mention briefly, was cruising around the silky waters of Lake Argyle by boat with Scotty.
Lake Argyle is a giant inland freshwater sea, and you'd be forgiven for thinking you were in the middle of greek islands while exploring it. It is huge. Twenty two times the size of Sydney Harbour. As we island hopped, Scotty told us it's easy for people to get disorientated if they take a boat out, and we could see why.
We spent one night at the Lake Argyle caravan park in Scout, and from the incredible caravan park infinity pool, we had our very first glimpse of Lake Argyle, and we were amazed. But, it doesn't quite compare to seeing it and exploring it from the water.  
After spending time on a couple of sandy banks on the empty islands, we pulled the boat up somewhere in the middle, and watched the sunset with some dinner we'd packed. And despite there being thousands of crocodiles in Lake Argyle, we swam all day - because "they're only freshies, they won't eat ya!".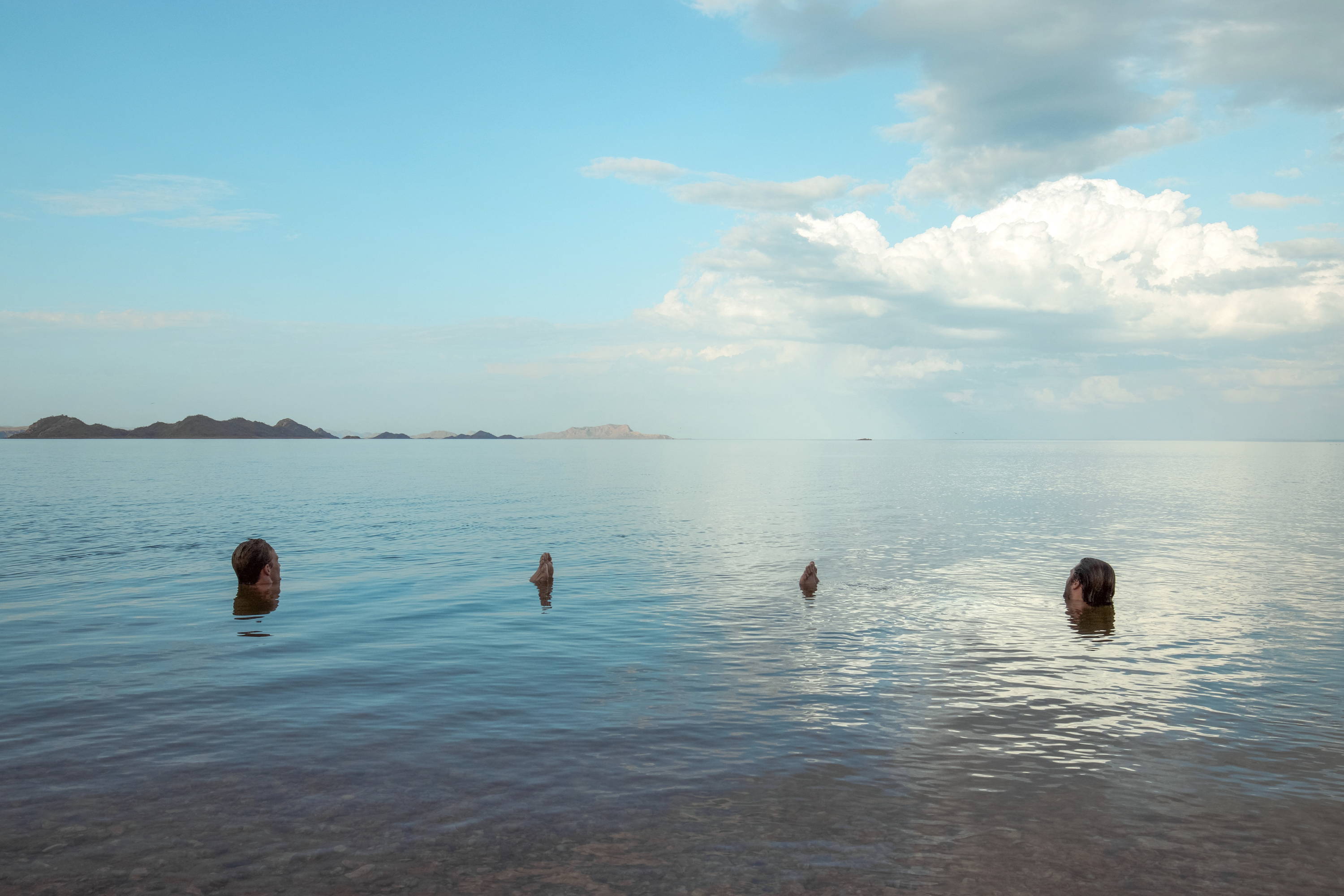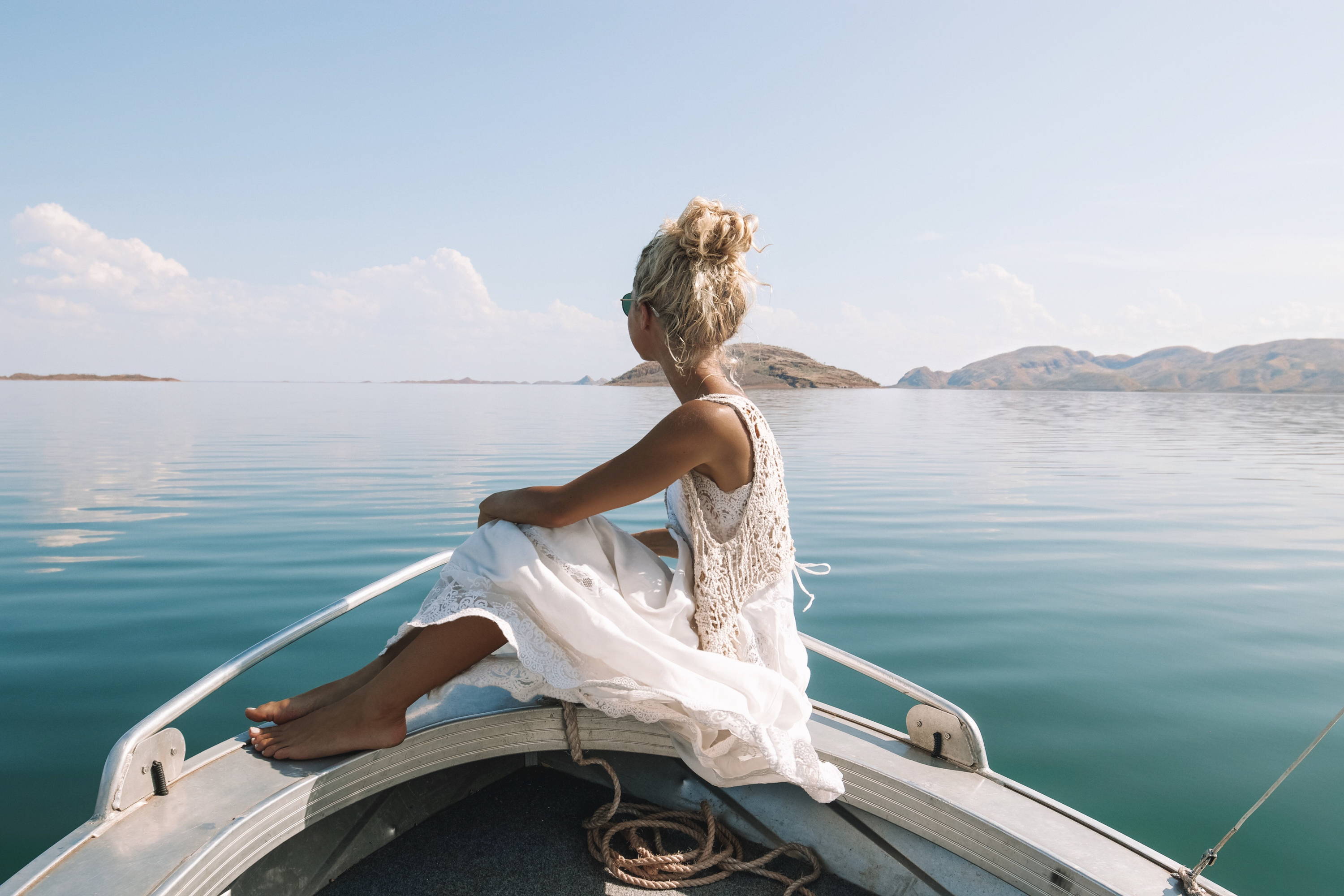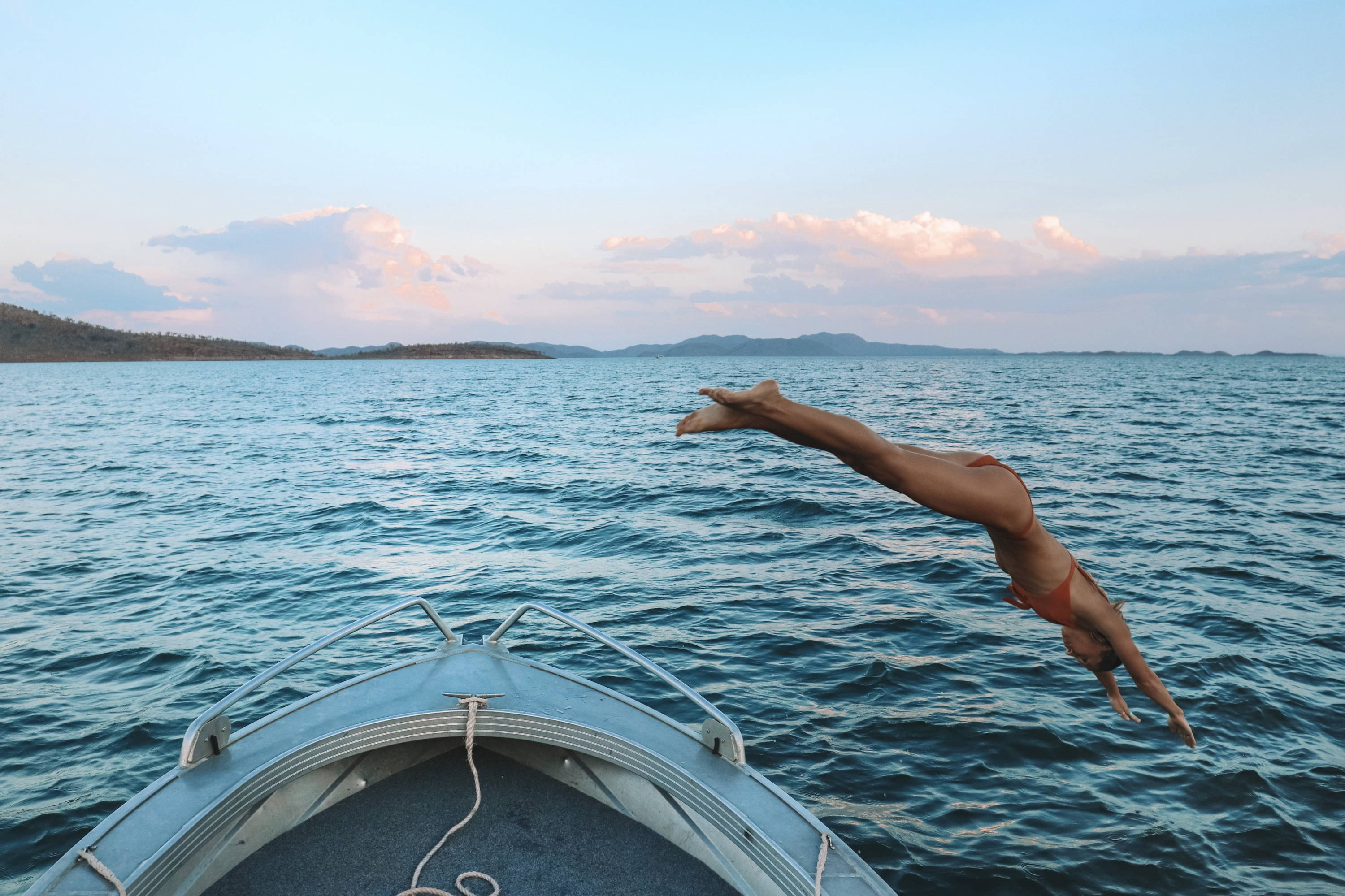 I've been rattling on too long, and there's way too much to tell you. But some things I recommend are:
Explore El Questro . There's accommodation and camping grounds here too, which provide a great base to explore the waterfalls, swimming holes, hikes, ancient gorges, caves, and majestic lookouts. Emma Gorge and Zebedee Springs were two of our favourites.

Lake Argyle, we stayed two nights in the caravan park here, which has the second best infinity pool in Australia (a close second to Miri Miri Falls). It's a beautiful spot and Lake Argyle is something to behold.

See The Kimberley by air. We were fortunate enough to see it by chopper, and then the morning we were meant to leave Scotty convinced us to stay a little longer as his friend "hadn't rug his runway up yet…" and we wound up on a tiny four person plane, gliding over the Kimberly and landing for breakfast at Home Valley Station. If you can, seeing this place from above is so special. For Helicopter flights (and if you want to visit some remote waterfalls) look up Heli Spirit.

Home Valley Station. This place is on the Gibb River Road and also offers accommodation and camping options, as well as loads of activities. One of our favourite nights was having a picnic by the river at Home Valley. This was the night that huge lightning storm rolled in an it was unreal to watch.

Watch the sunrise from the Ord River. Simply - majestic.

Spend a day with North Bound Fishing Charters. If you want to see some big crocs up close, get to some secret waterfalls by boat, or go fishing - Coxy is your man.

Get in touch with SCOTTY. If you want to go all out, and really feel the Kimberely Spirit… please get in touch with Scotty. He will tailor a trip to suite whatever is on your agenda, be it luxury, adventure, roughing it, or a bit of everything. He is an amazing human, the kindest guy, very well loved in region and all over the world, and for good reason. He will show you a side to The Kimberley that most don't get to see. We are forever grateful to have met him and can't recommend him more.

The Bungle Bungles. Because of our timing, we didn't get here, but we will one day! Put it on your list too :)
The thing about The Kimberley, it is so huge, and so untouched, that there is so much yet to be found, discovered or even named. Scotty has actually named his own waterfall - discovered by him.
We met a German family who had flown direct to Kununurra (via Darwin) and were spending their entire four weeks just exploring The Kimberley. They'd never been to Australia before and when we asked why they chose to skip the rest and just do this remote region, they said, "There's not many places you can go in the world where there's such a HUGE expanse of land, so untouched, so wild, but where you also feel very safe. We wanted that experience with land and nature, but we also wanted our children to feel very safe in that experience."
All we can say is, our time in The Kimberley was honestly life changing, and we urge you to make sure that at some point in your life, you get out there and experience it.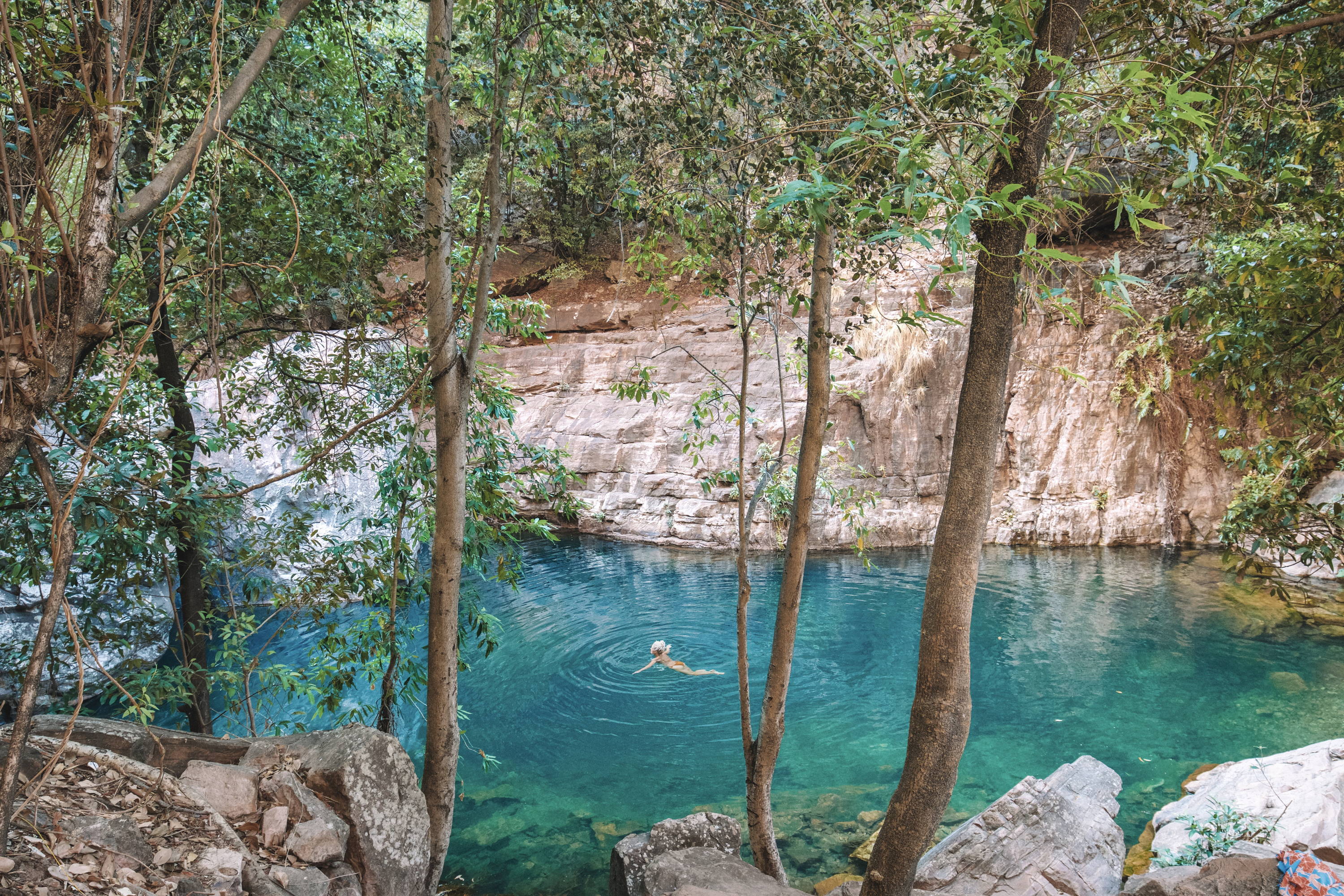 Turquoise Pool - Emma Gorge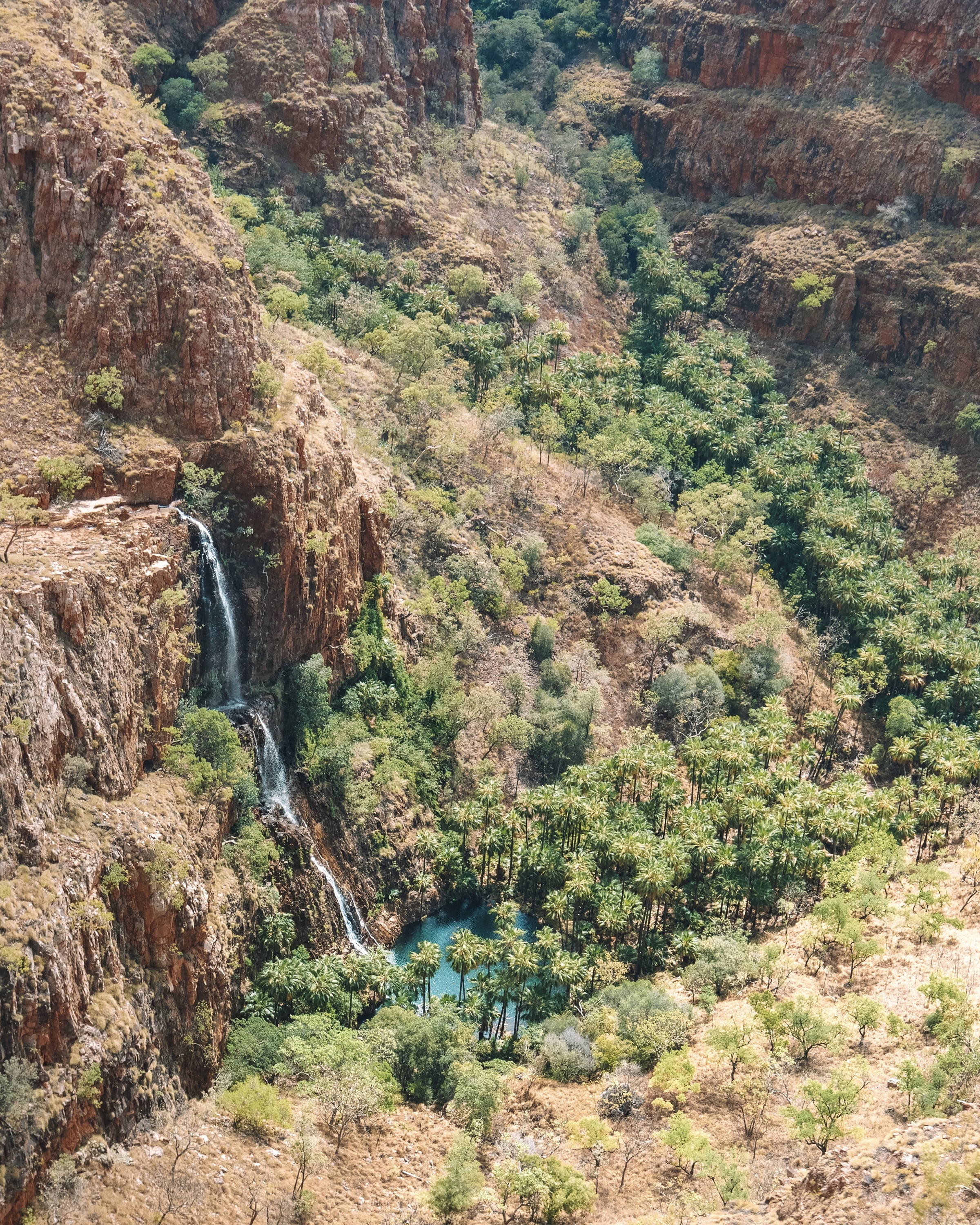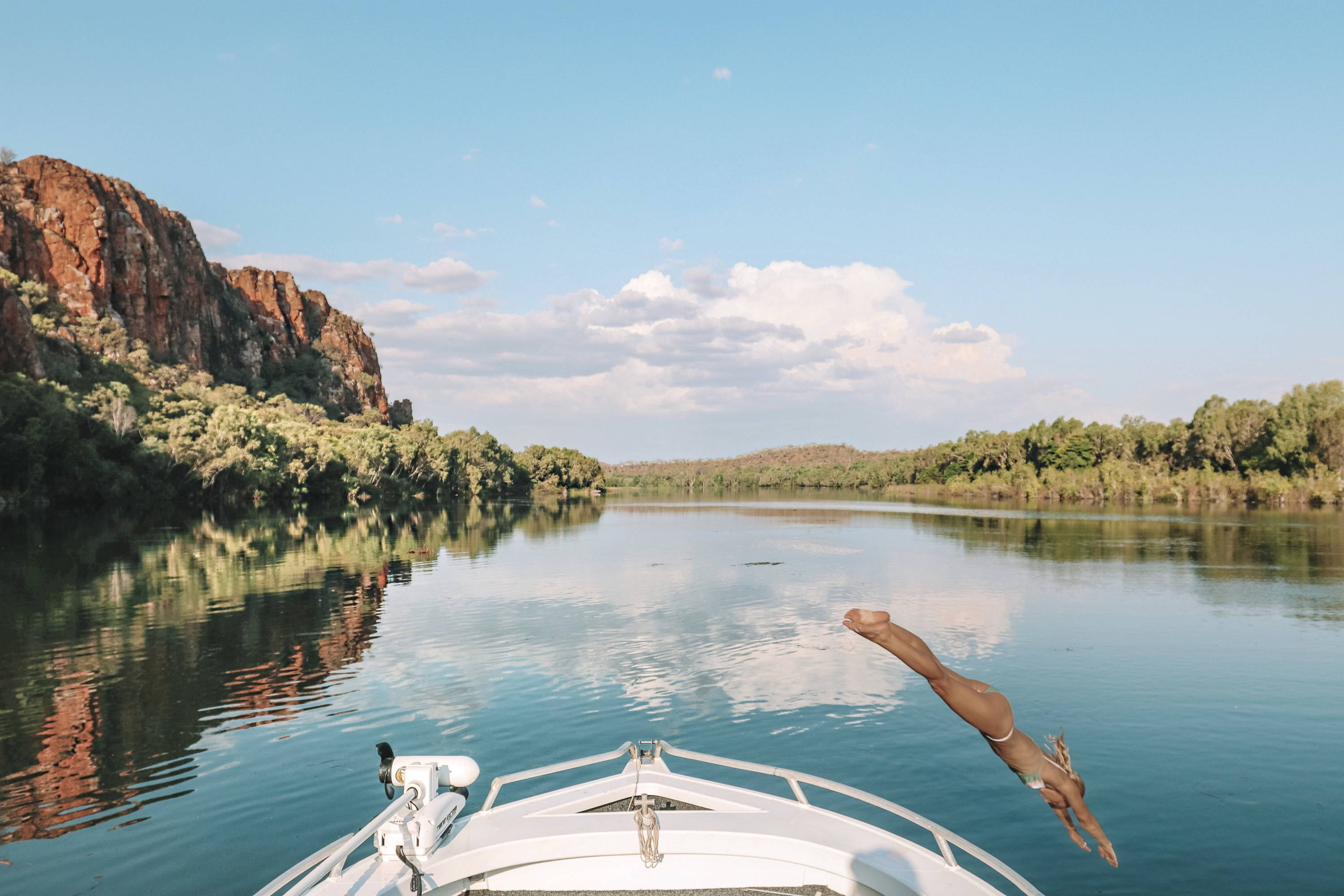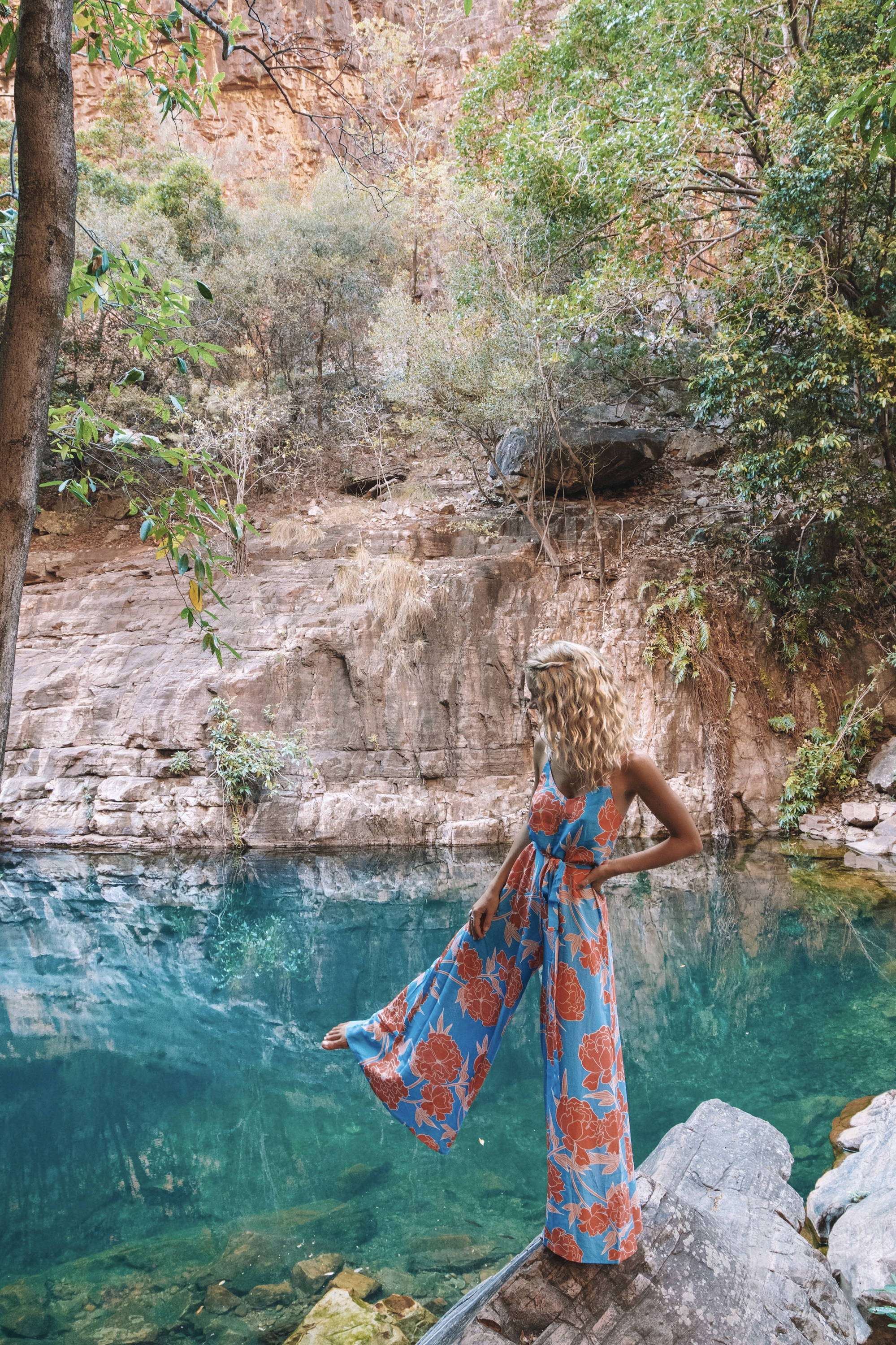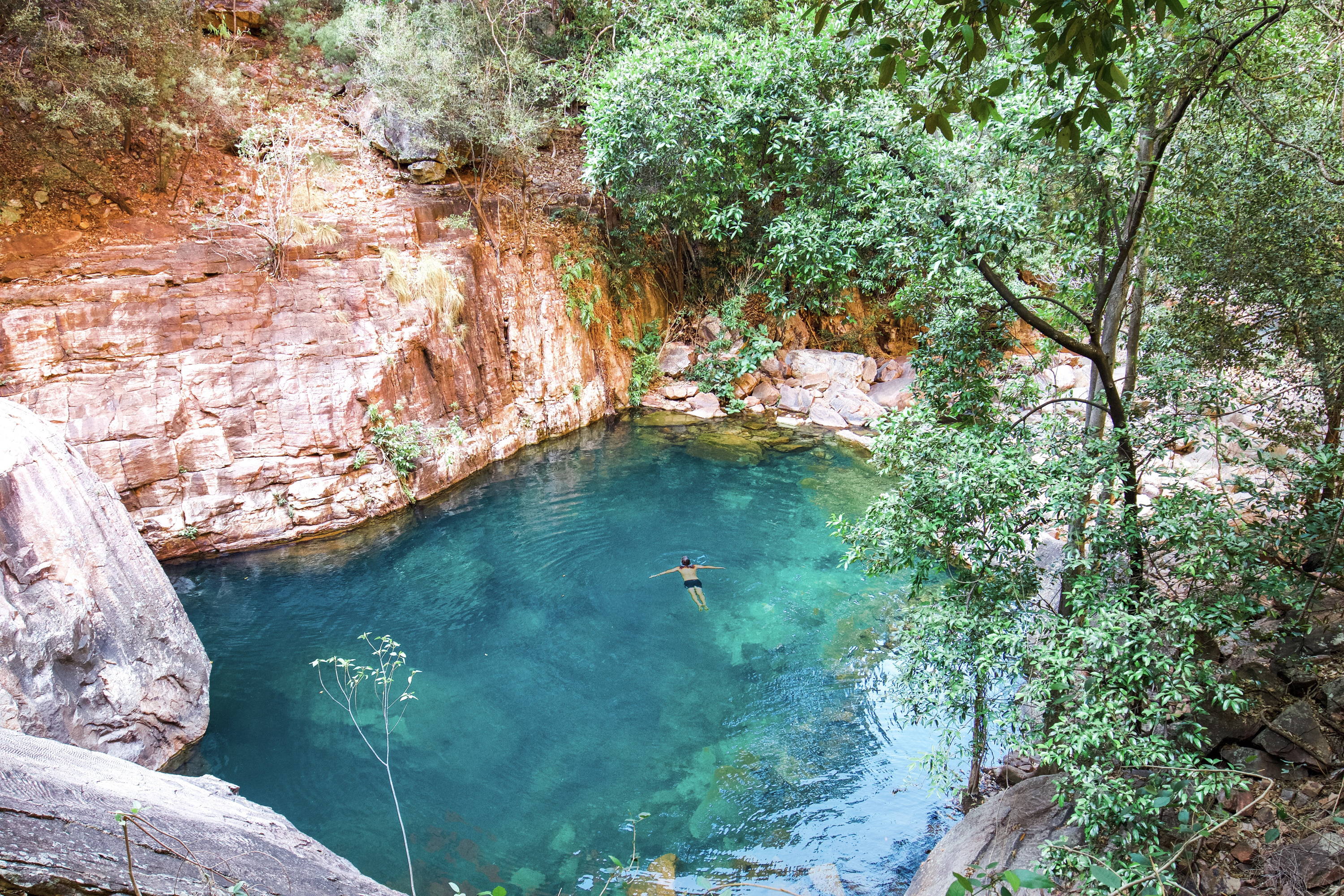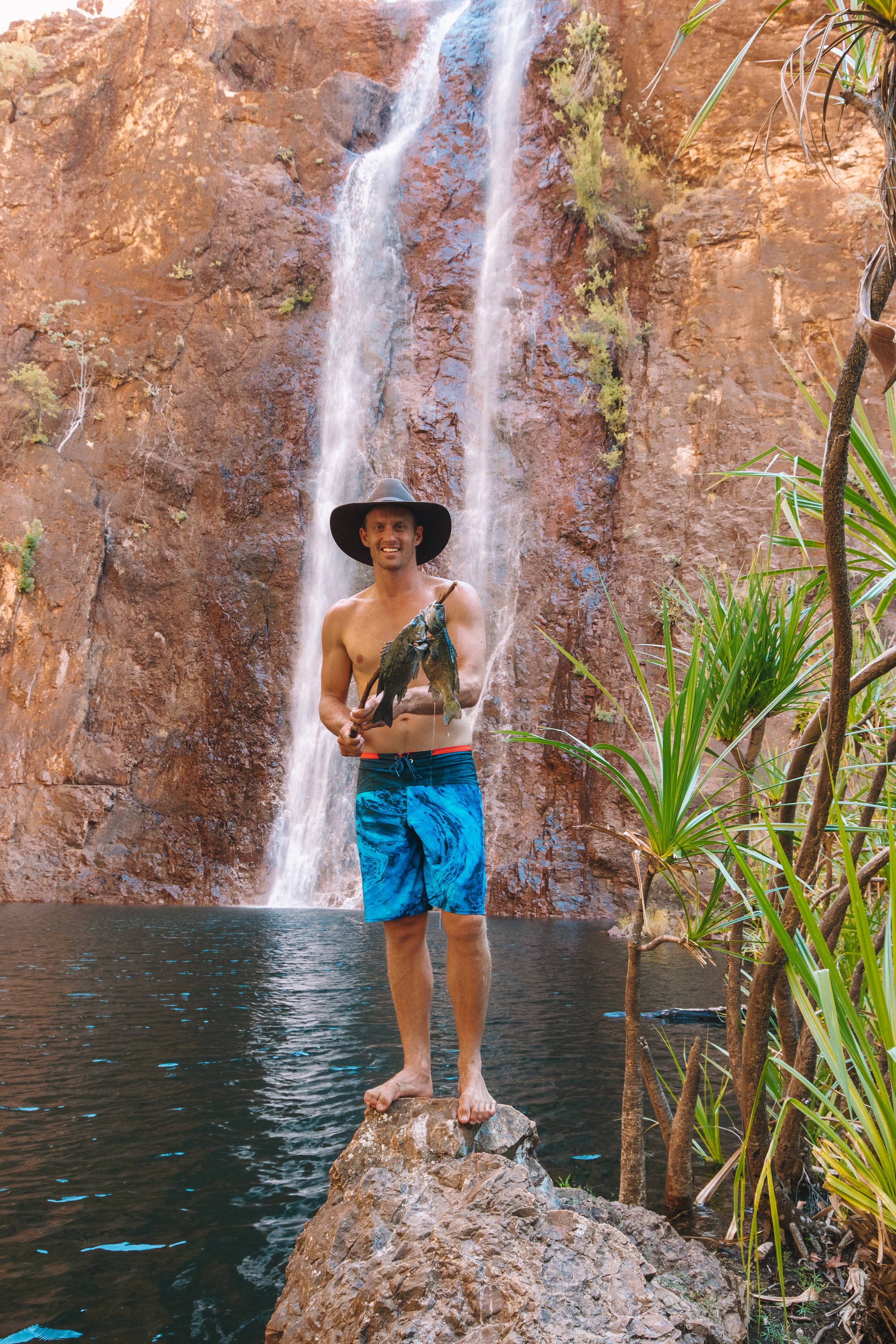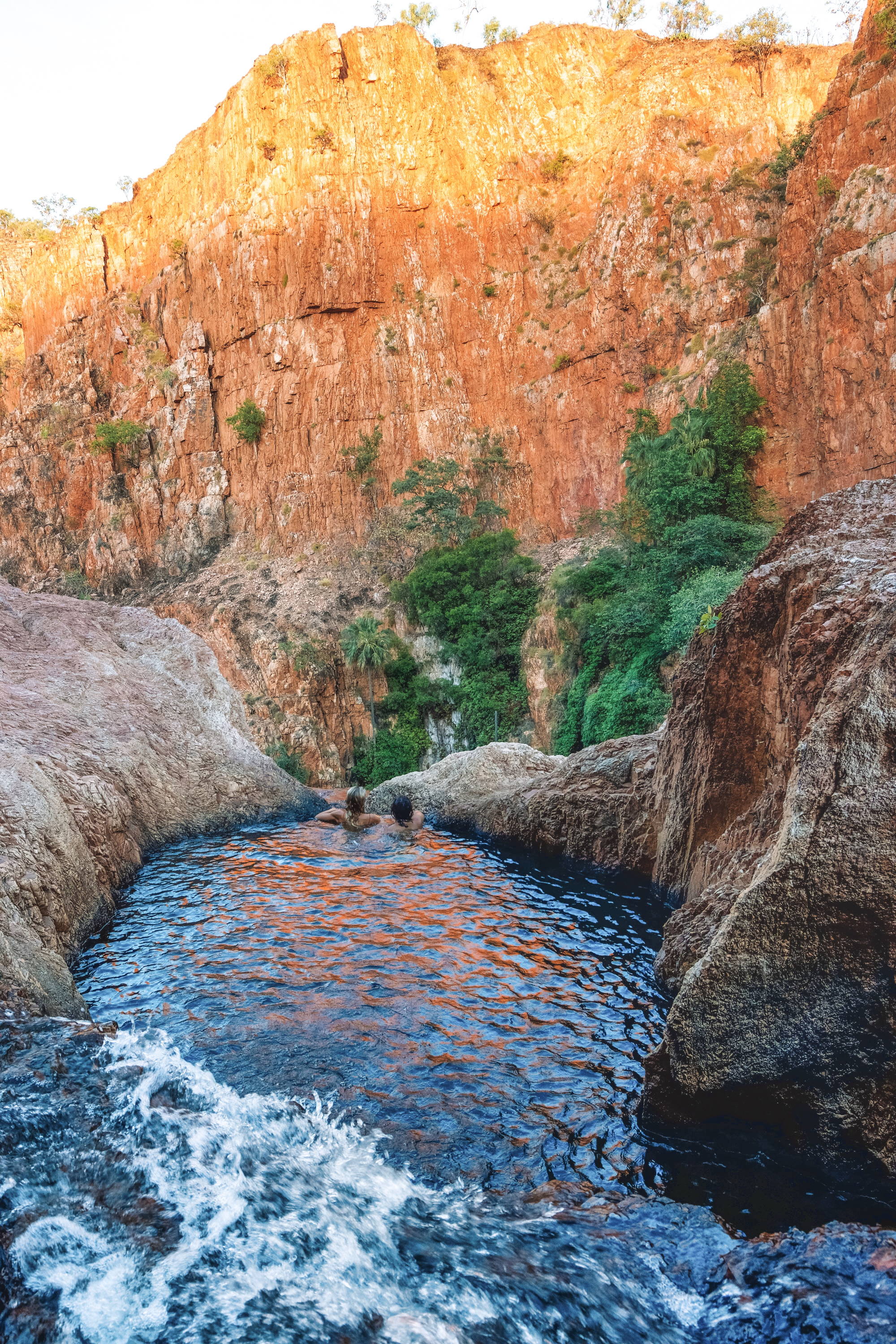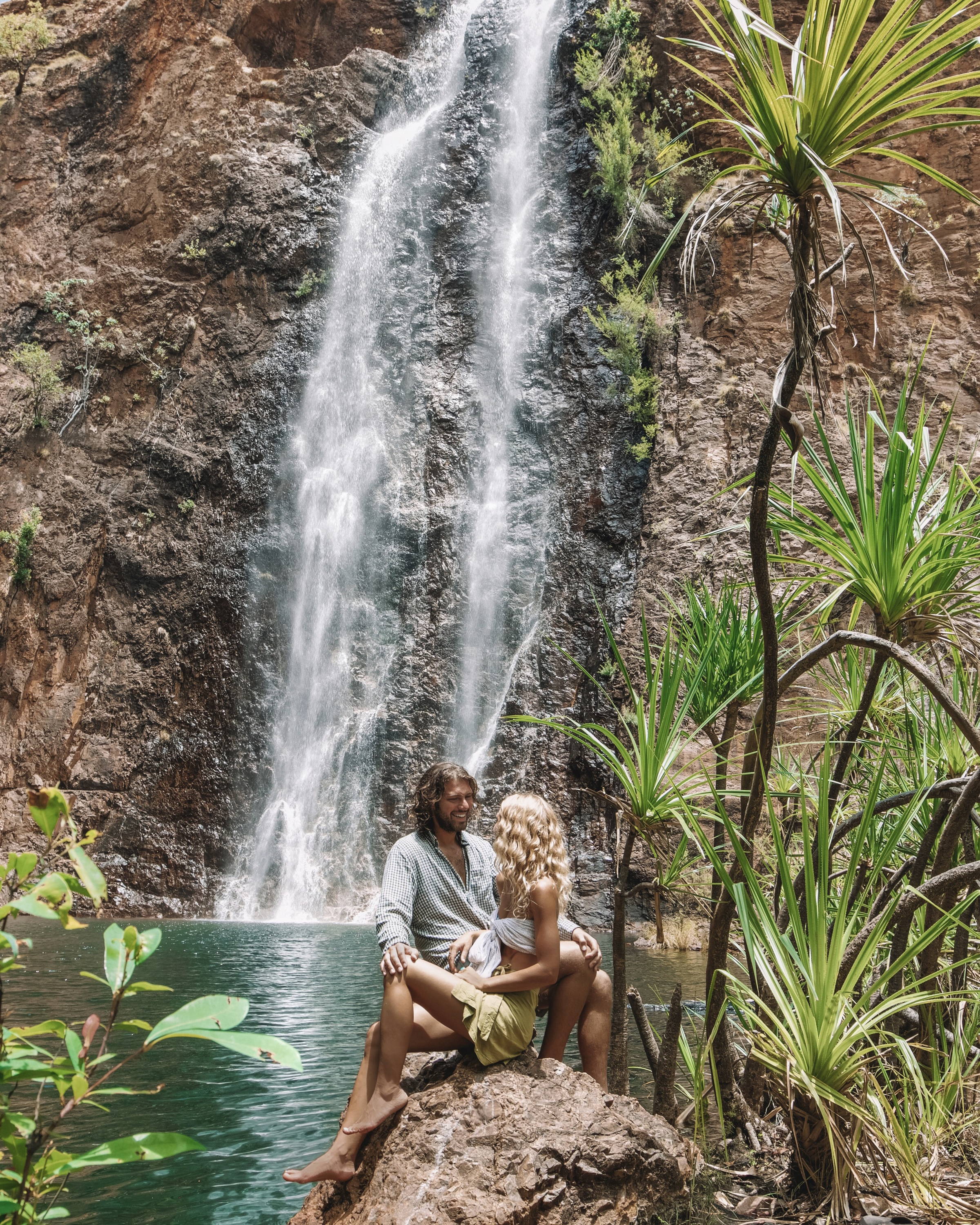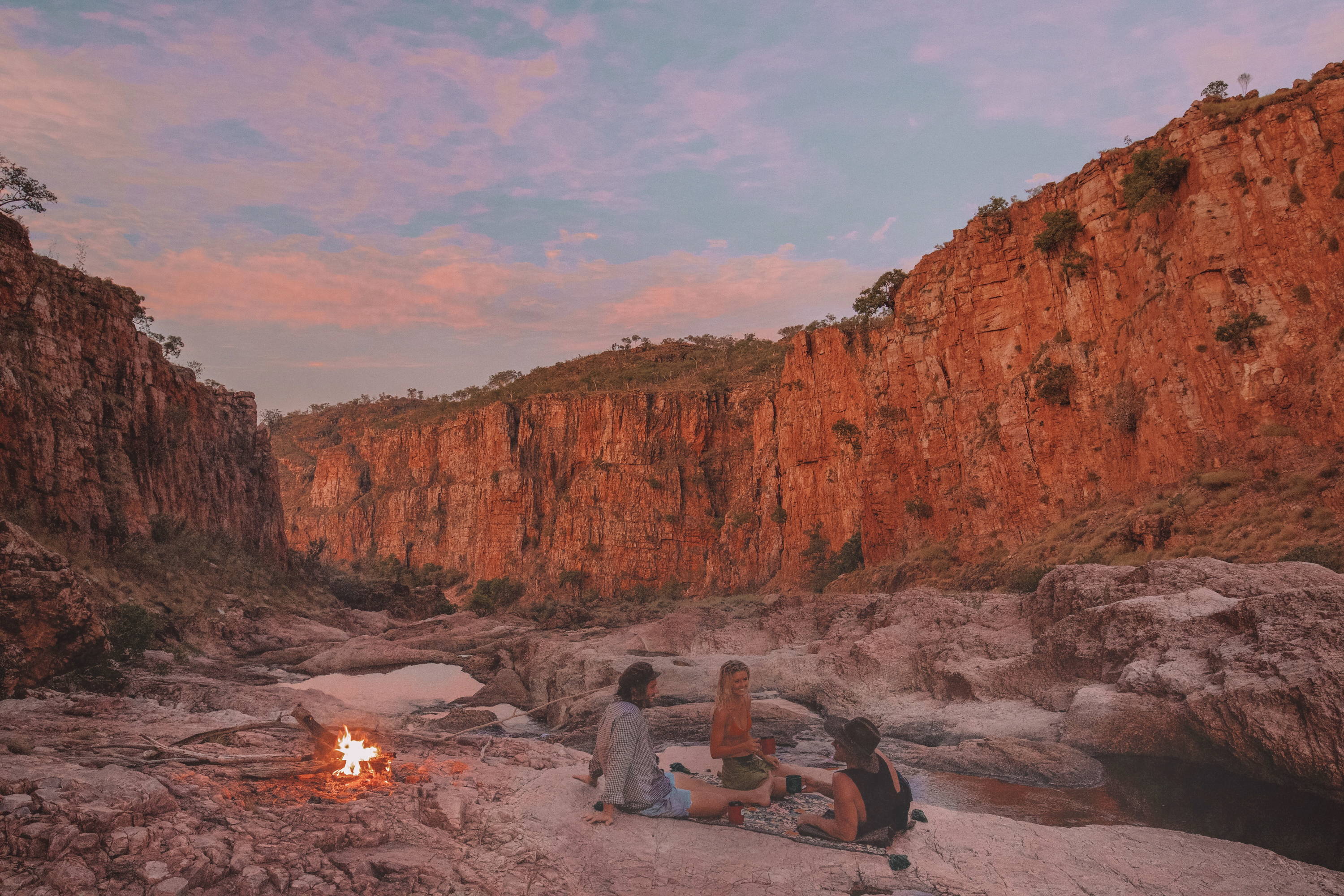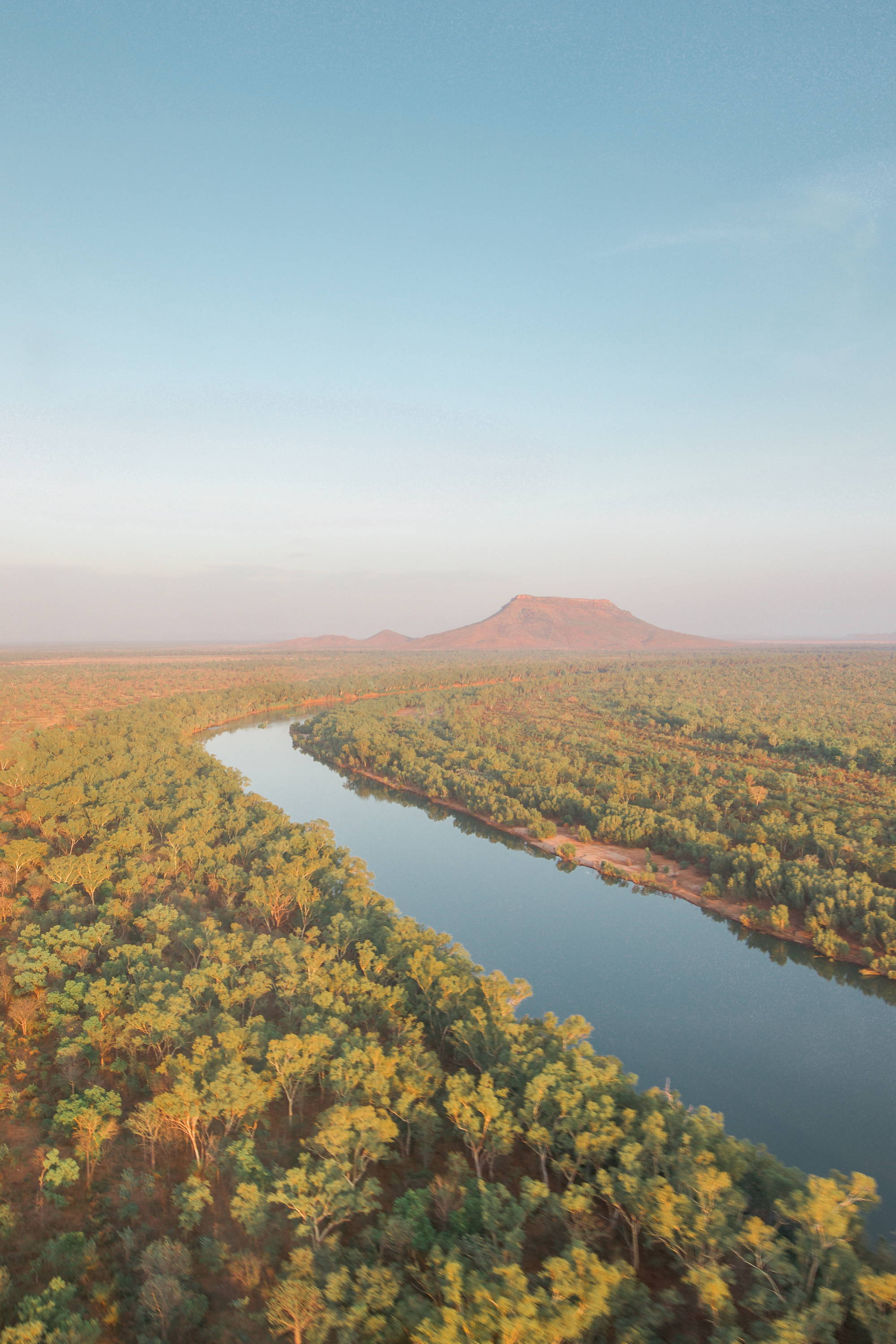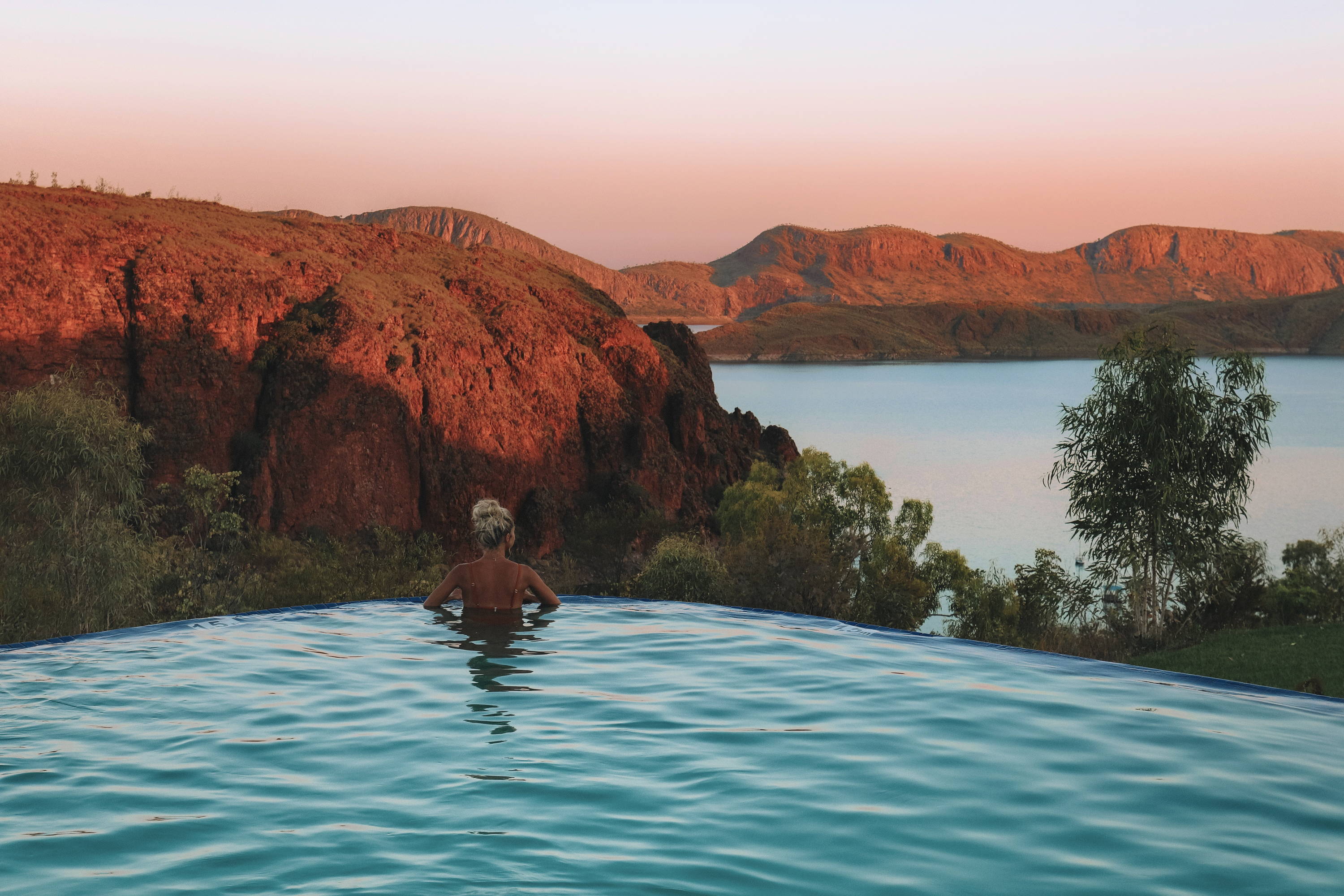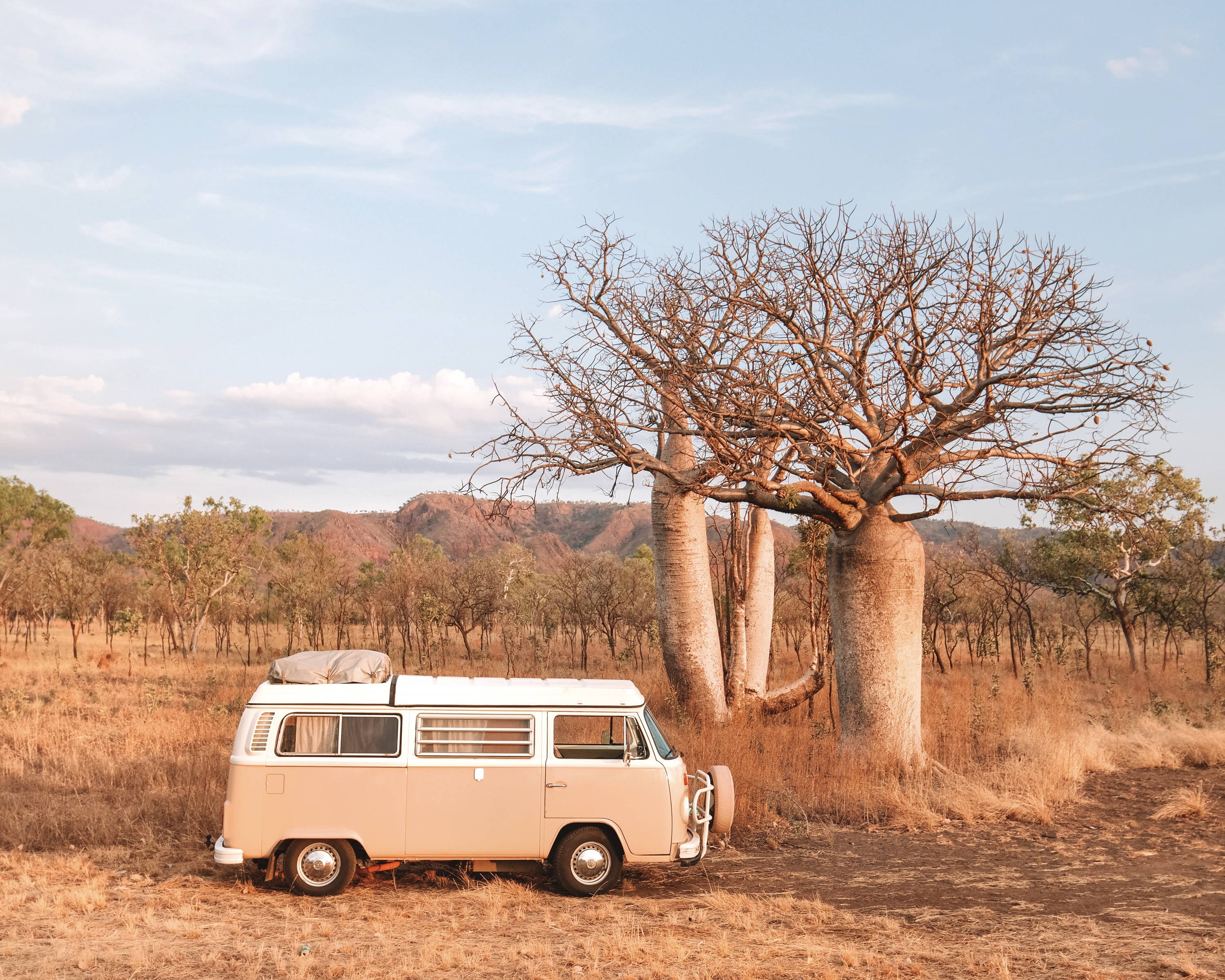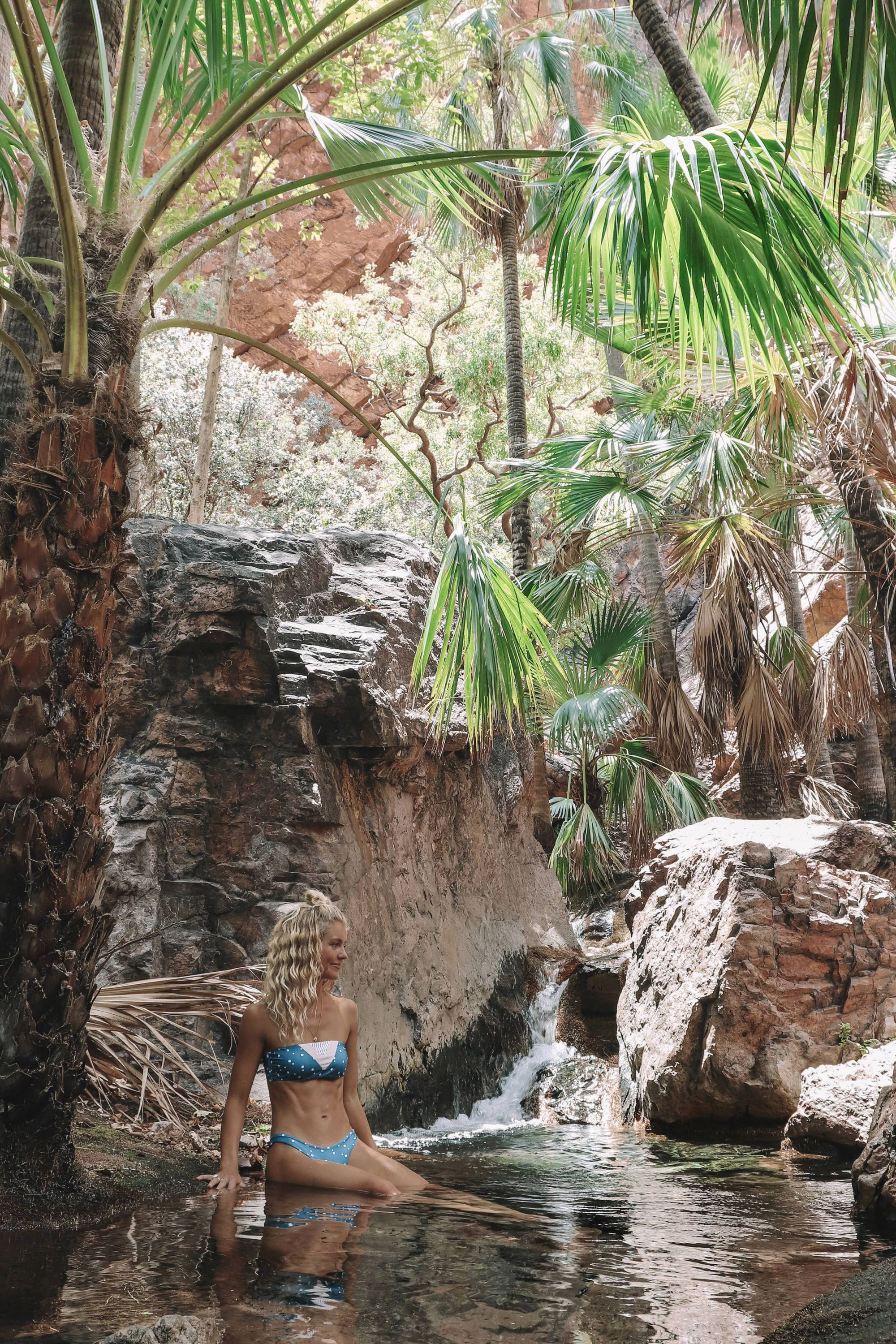 Zebedee Springs - El Questro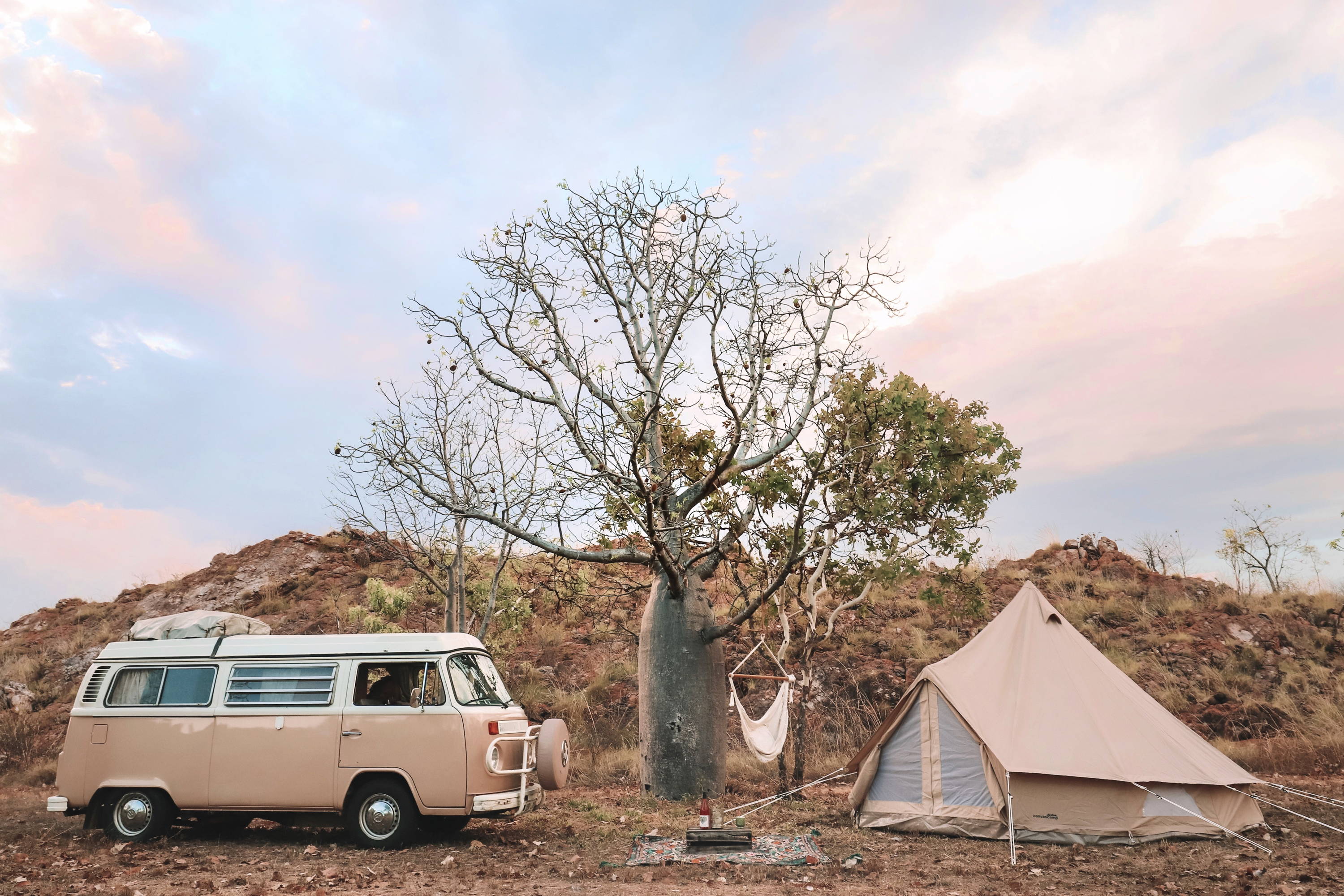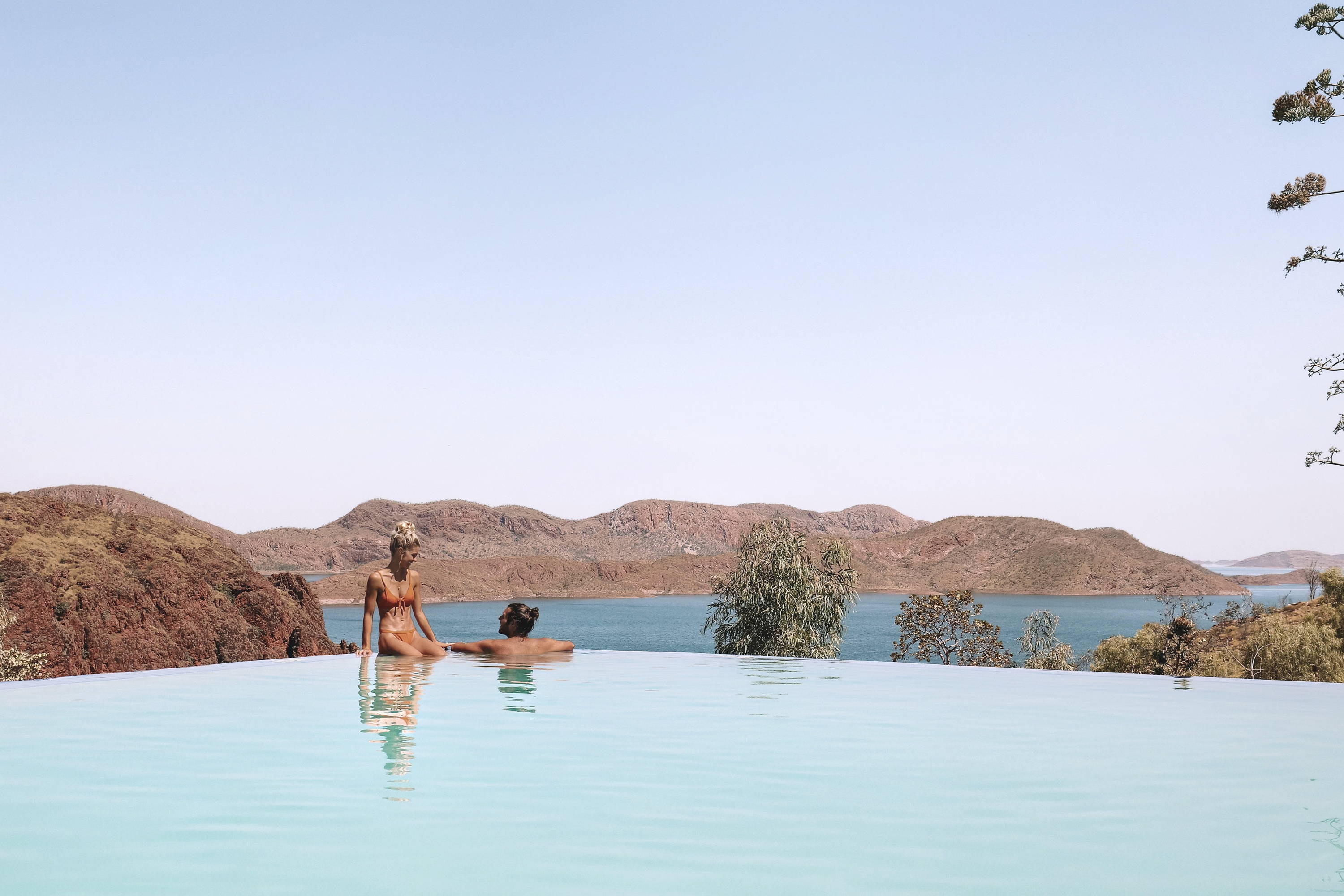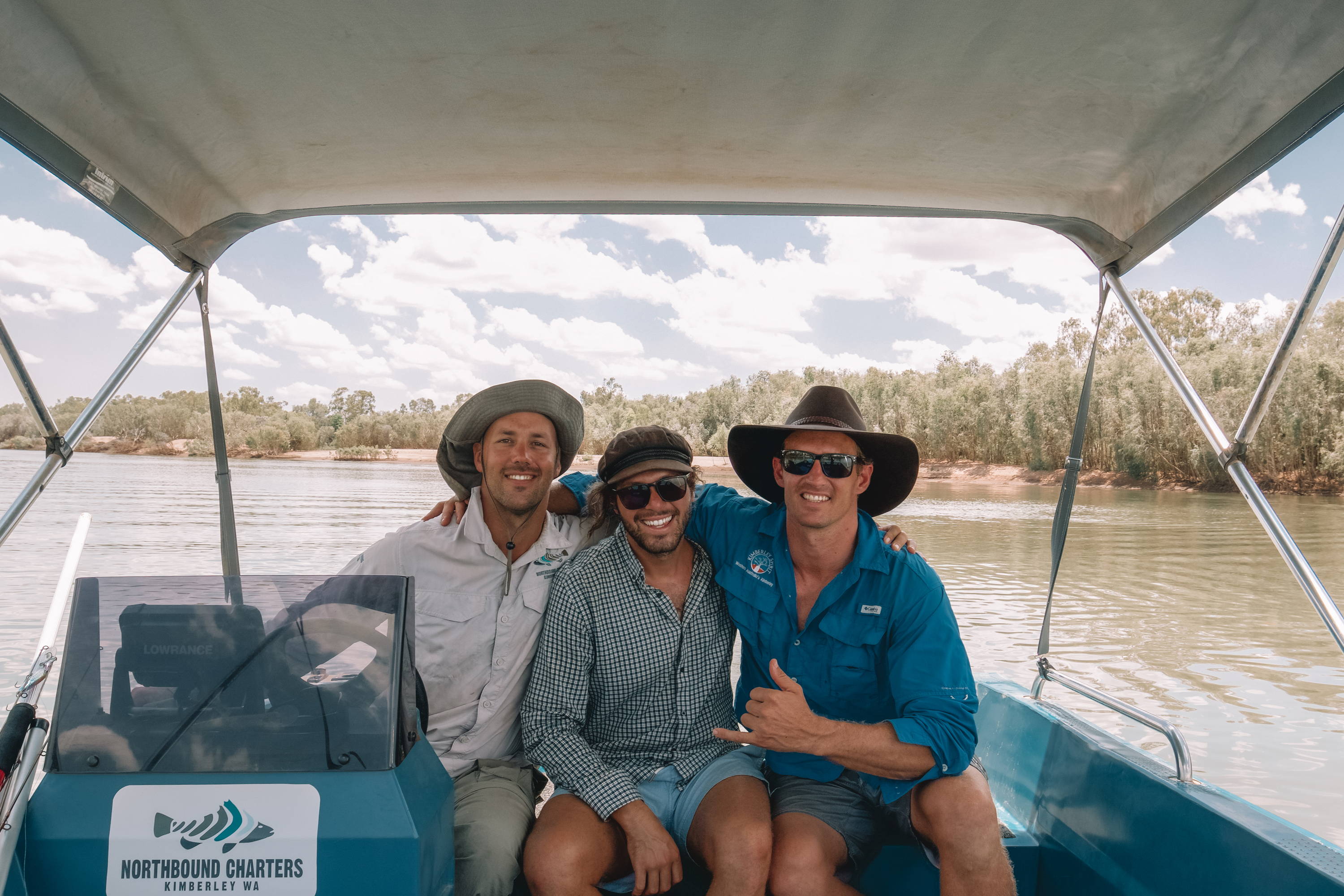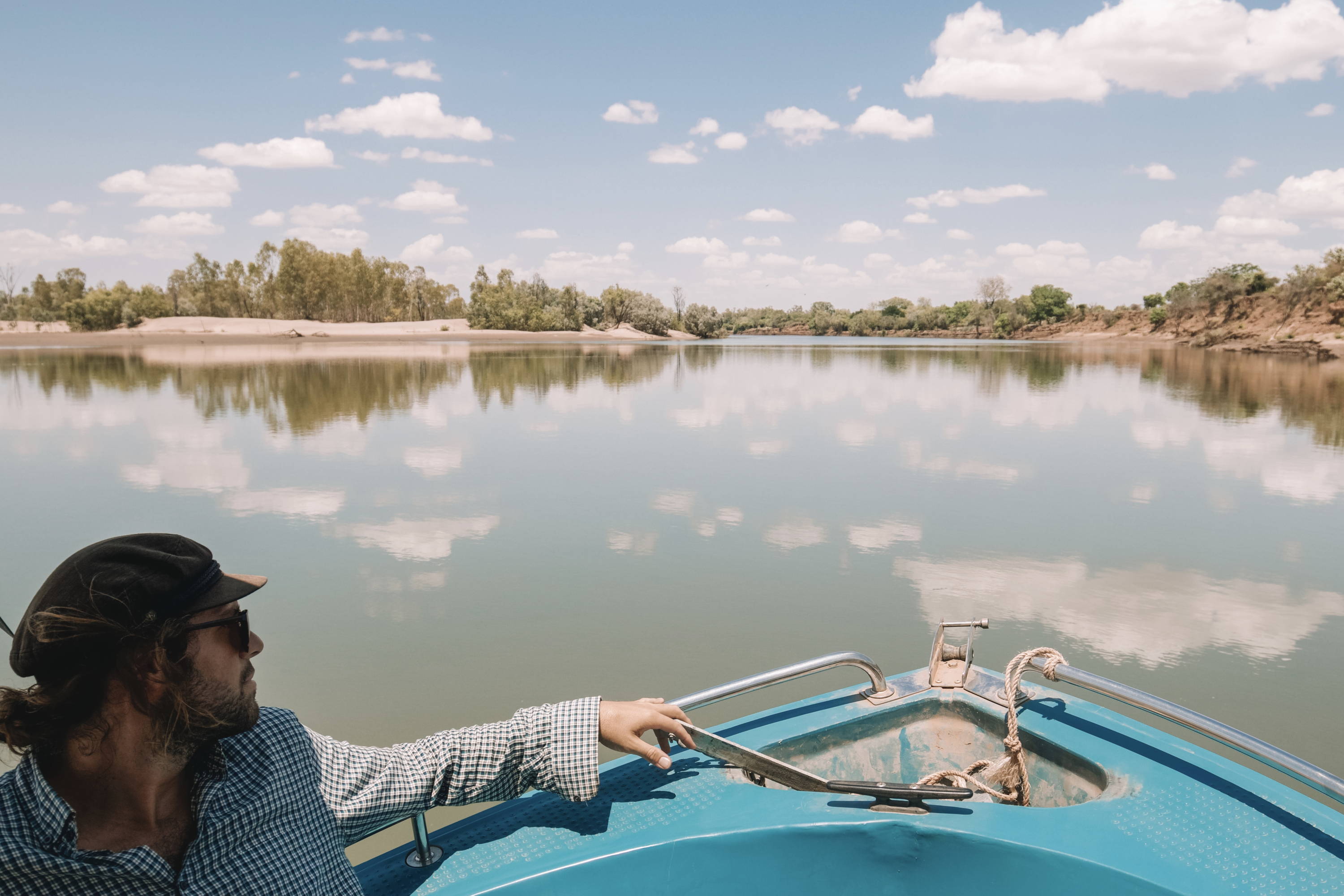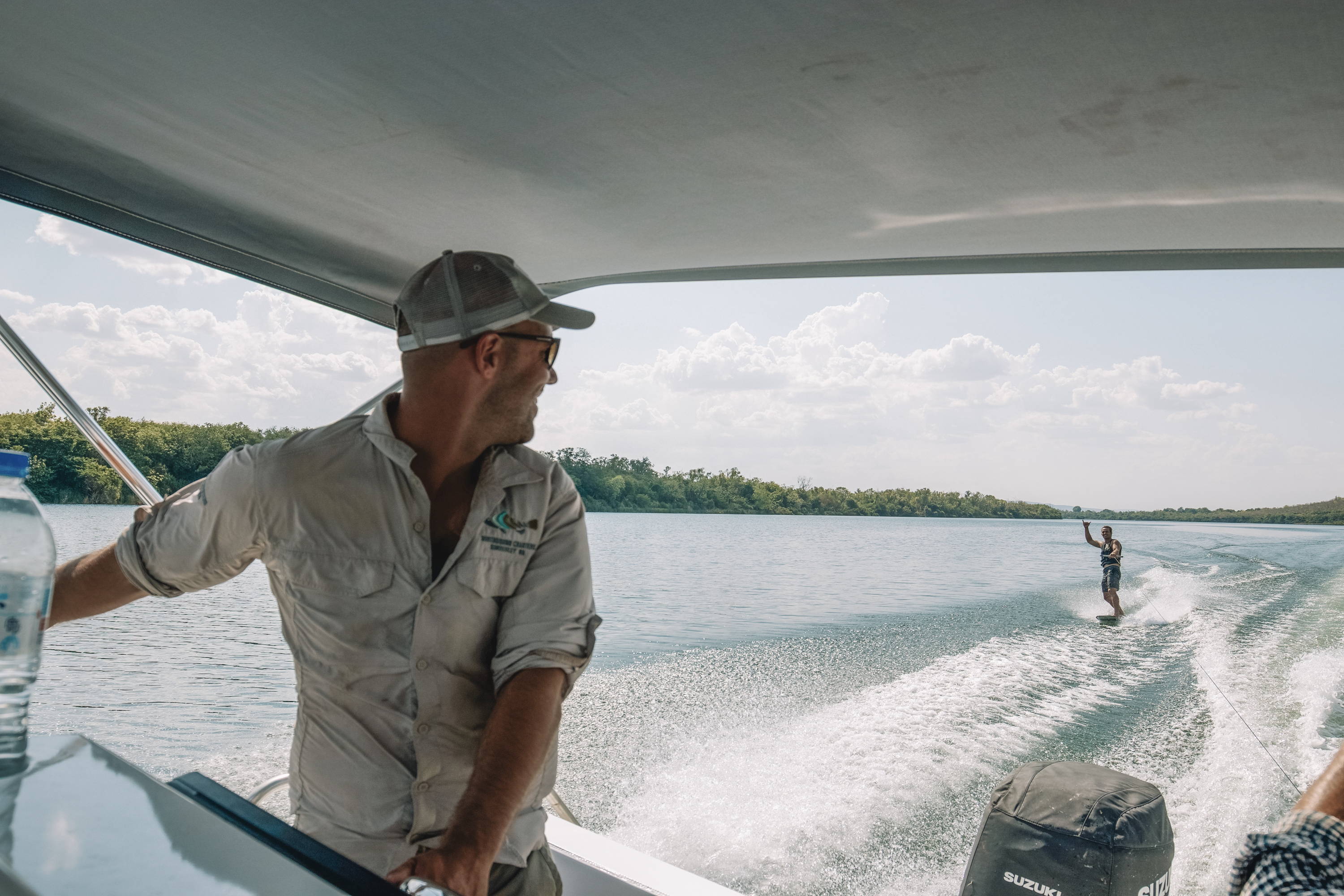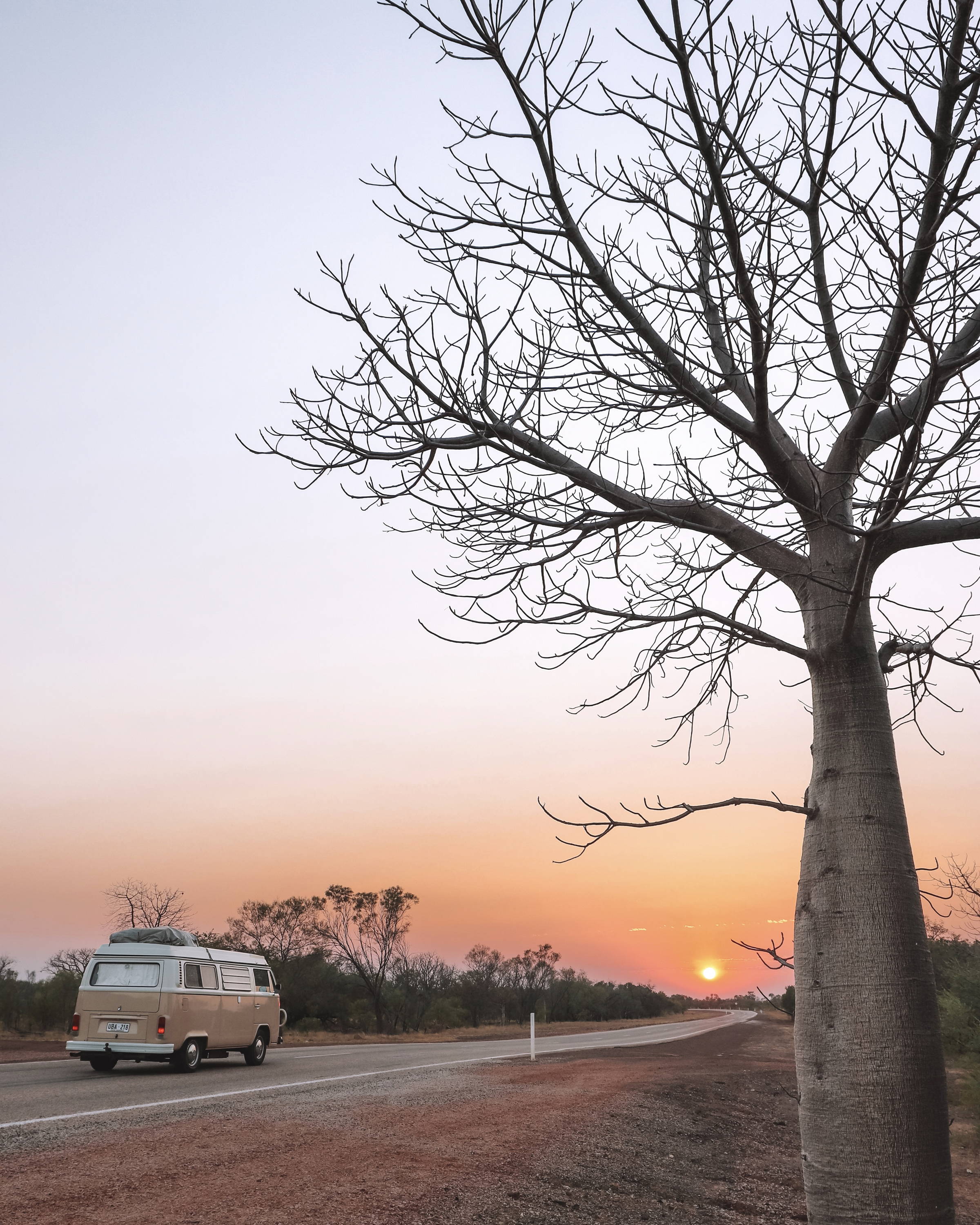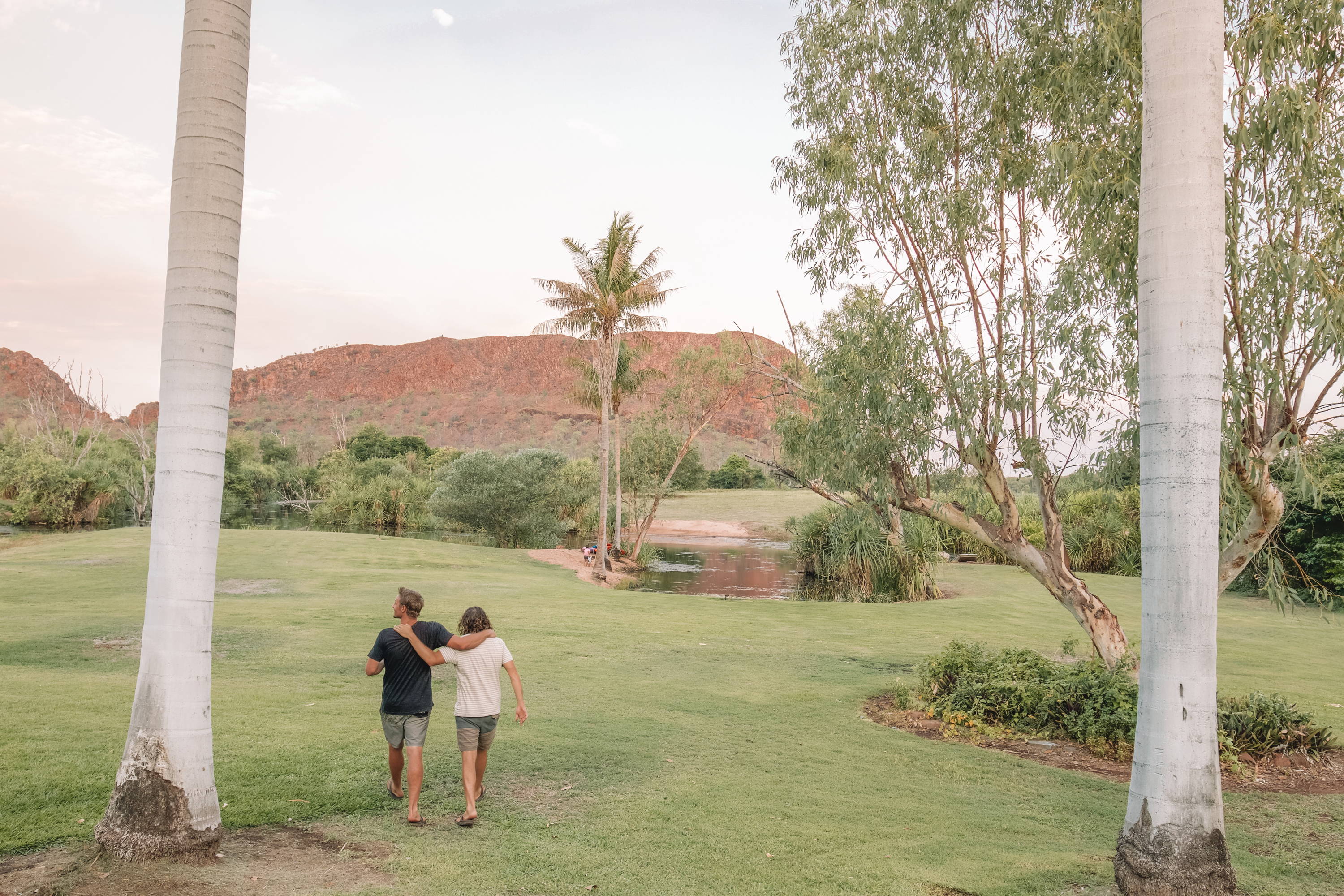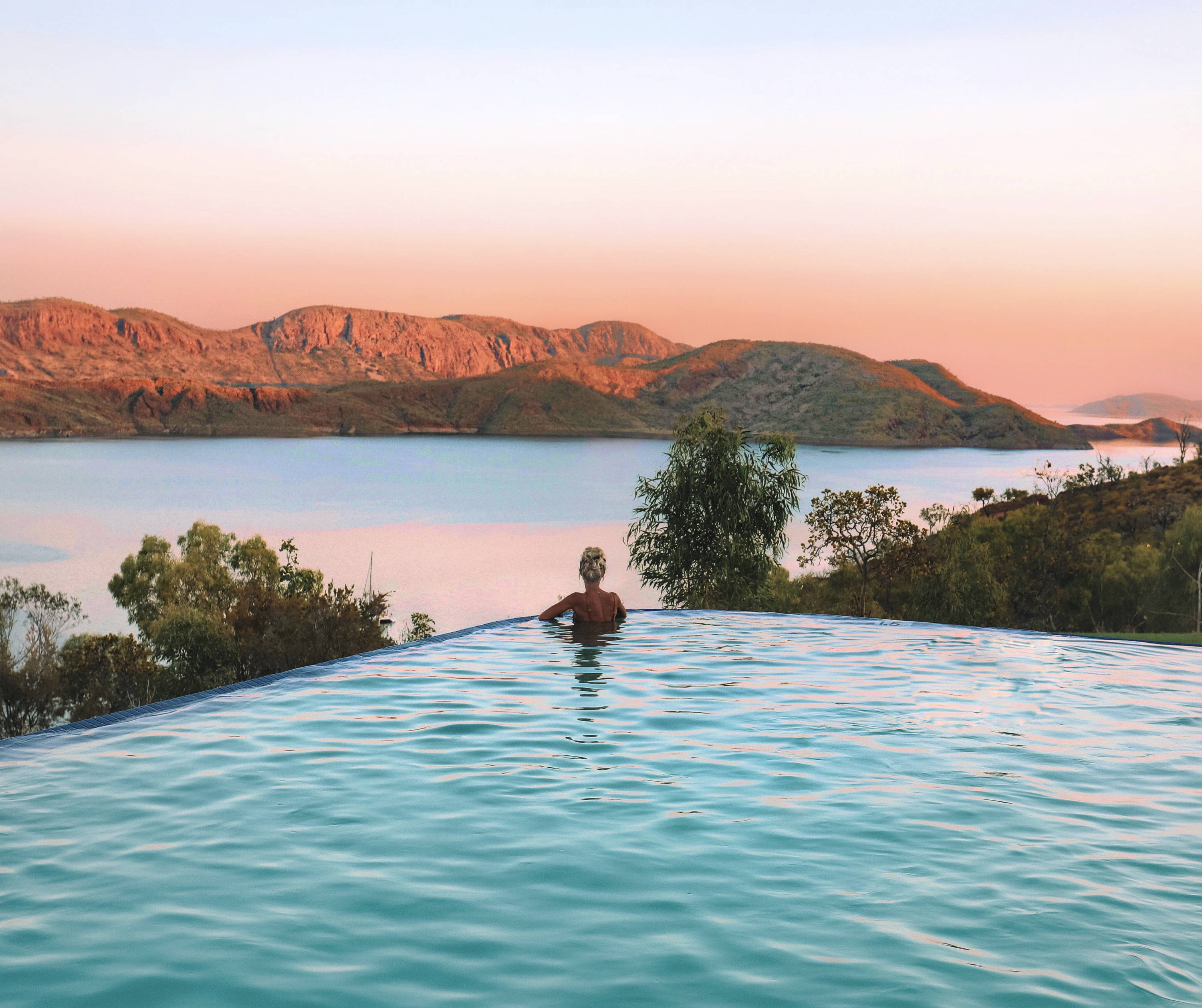 Any questions, comments, or just to say hello - leave them below.
This video is a bunch of our favourite Instagram stories from our time in The Kimberely, feauturing much of what is discussed above. :)